I love my life. I really do. I meet new people every single day. I love hearing about their stories. I love hearing about their favourite foods. I love hearing about what makes them happy.
Both at work and outside of work, the hot topic somehow always gets back to food.
Which restaurants have you been to lately? What did you cook last night? Where shall we go for dinner this Friday night?
So it wasn't surprising when I put out the question on the Twittersphere one day asking for suggestions for new and interesting cafes in Melbourne CBD for breakfast that I was reciprocated with many suggestions.
Some of which I've already paid attention to, some I just couldn't be bothered with (hate queues) and some I just didn't feel incline to visit.
I wanted somewhere hip, funk, new and Melbourne.
@idreaminchocolate suggested Grasshopper's Feast at The Causeway in Melbourne.
Since I hadn't heard about them before or knew much about them other than that they were located at a Melbourne laneway, I was tempted.
So I dragged @thebreg, the Boy and Winston along one wet, windy autumn morning for a visit to this little cafe.
It was to be our first face-to-face meeting outside of Twitter, but when we eventually met up, I felt as if I've known these two all my life 🙂 I LOVE NEW FRIENDSHIPS (and also love Capslock).
It shall forever be cemented that we forged great friendships, stories (revolving around Counter-Strike and Adele) and our love of food (not necessarily in that order) at Grasshopper's Feast.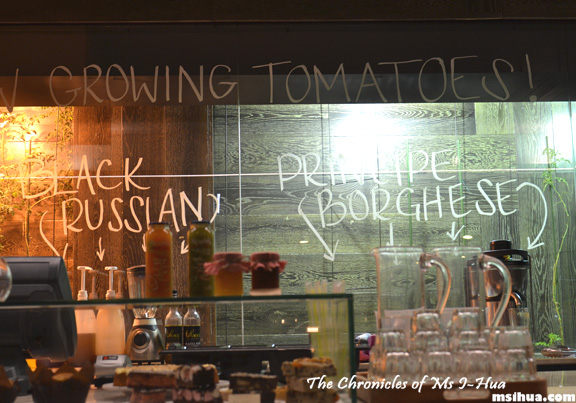 Finding Grasshopper's Feast was easy, as I constantly walk pass this little laneway as my shortcut to Bourke Street Mall when I am in a shopping mood (lately, that's nearly every day! Shhhh.. don't tell the Boy!).
However for the uninitiated, it's the laneway that sits between the Walk Arcade (which houses Witchery and Portmans) and the Royal Arcade (which houses KoKo Black). At the beginning of the laneway (from Bourke Street Mall) the entrance is marked by Forever New. At the back of the entrance (from Little Collins Street) it is marked by Laurent. Easy!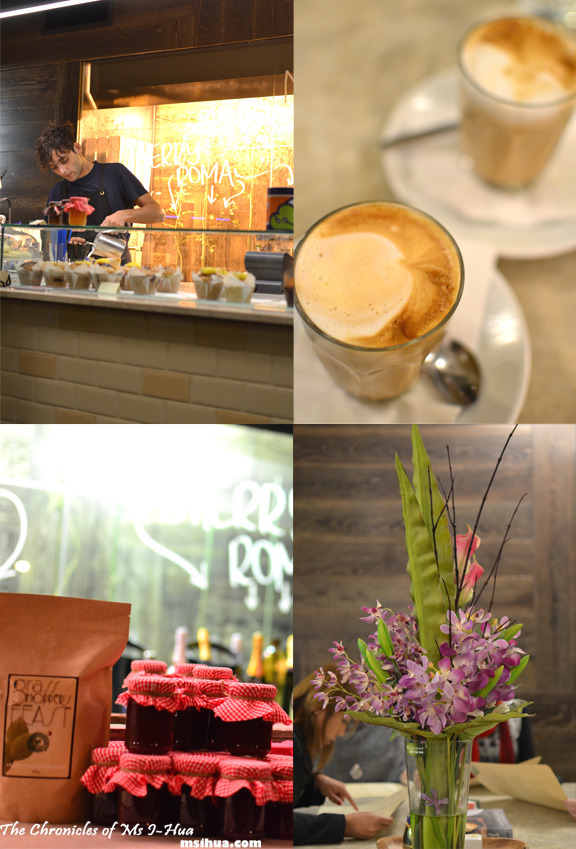 It was a freezing sort of morning when we met up. Greg and Winston were both wrapped up in their jackets and scarves. The Boy and I were stuck in traffic for over an hour due to the rain. All of this meant that we were sorely in need of a good cup of hot coffee. As a group, we ordered a few Lattes ($3.50) to go round. The first two had arrived earlier and were patiently waiting for us (SORRY!) before placing their food orders.
Newly opened with around 2 months under its belt, Grasshopper's Feast caters to the city folks with a fun and unpretentious menu.
Greg was the first to notice it, but the headings of the menu made up a poem and it went something like this:
Break your fast (breakfast options)
Midday Repast (lunch options)
Float Your Boat (desserts)
Wet Your Throat (drinks options) 
Isn't that just too cute?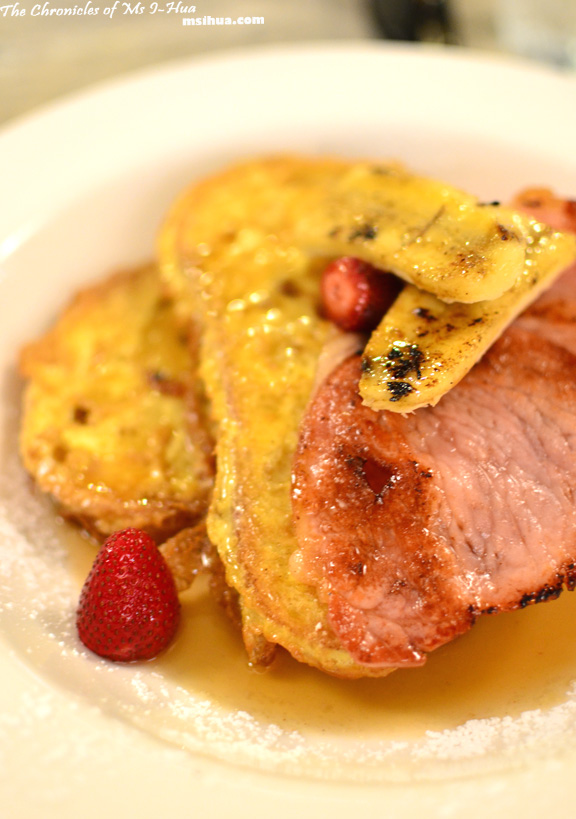 Having quickly scanned through the menu, I just knew I had to order the French Toast ($11.00) with Caramelised Bananas, Maple Syrup & Bacon.
Having had the best experiences at Le Flaneur and The Reading Room cafes with their version of sweet and savoury French toast, I couldn't wait to try the version here.
When it arrived all pretty on my plate, I was slightly taken aback with the portion (it was huge!), but happily tucked into it anyway. Whilst the French toast was good, it just didn't have the slight crispiness on the edge that I was used to.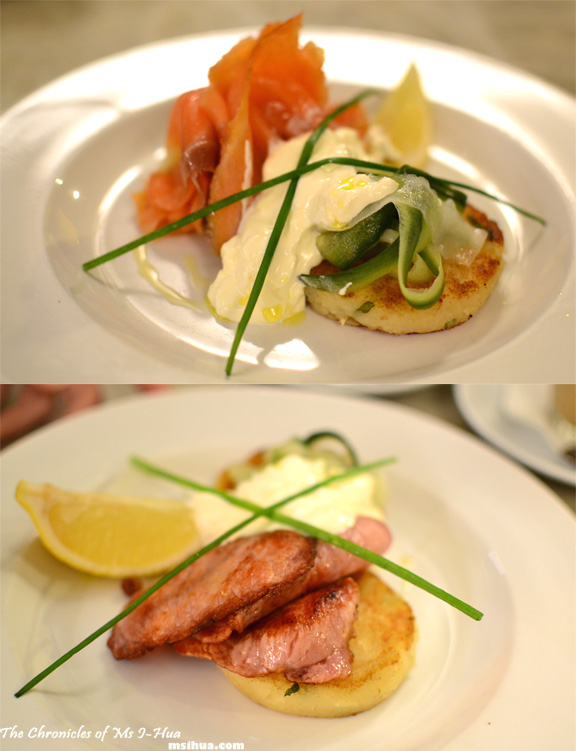 Both Winston and the Boy ordered the Potato Rosti ($13.00) with Smoked Salmon (The Boy opted for Bacon instead), Cucumber Ribbons, Rocket, Sour Cream & Chives, which I think they quite enjoyed.
Grasshopper's version is a mash potato-type rosti rather than the crispy hash brown-type rosti which is different from most cafes.
I especially loved the atmosphere of the cafe. It didn't feel too claustrophobic (as you might at other cafes located at nearby laneways). The large communal table had ample room and allowed us to move around freely without causing too much disruption to others sharing the space.
I loved, loved, loved the concept of the indoor tomato garden lining their back wall. It was cool, funky and most definitely Melbourne.
Service was smooth, with staff very delightful, informative and friendly. I also couldn't help but approve at the slightly more affordable pricing options of their offerings as opposed to many other cafes.
I can't wait to go back for a revisit soon!
Hop over here for another summary 🙂
I Dream In Chocolate 
*Disclaimer: All food ratings & review are purely based on my own experiences and how I feel about the service, food and quality at the time of visit
Food/ Cuisine: Breakfast, Modern European
Dining Style: Cafe
Overall Food Rating (Based on the Dining style): 7/10
Restaurant ambiance: 7.5/10
Service/ Attitude: 7.25/10
Value for money: 8/10
Opening Hours:
Monday to Sunday, 8:00am – 5:00pm
Address:
Shop 13
The Causeway
Melbourne VIC 3000
Tel: (03) 9663 8404
Website: http://www.grasshoppersfeast.com.au/
Facebook: http://www.facebook.com/GrassHoppersFeast
Twitter: @hoppersfeast
How to get there: