Brrrrrr, I say it's cold in here! If you can finish that entire stanza, we can be lifelong friends!
BE AGGRESIVE BE BE AGGRESIVE!!
But I digress. It is getting cold. Winter is coming and what not. Leaves are autumnizing (Look Ma! I created a new word 😛 ), doormice are hibernating, squirrels are nut gathering.
So let's travel back in time to Christmas! A bird was in a partridge, there were 5 golden rings, blue skies and the weather was scorching.
Remember my awesome Philips Saeco Coffee Machine?
Yes! I am backlogged, but I did mentioned once (a long long time ago) that I would throw a coffee party with a few friends to conduct a Saeco vs. Nespresso test?
I finally got around to documenting it here for you.
But first!
The food we cooked up for our lovely coffee-addict friends, Bryan Boo, Azzie and Alastair.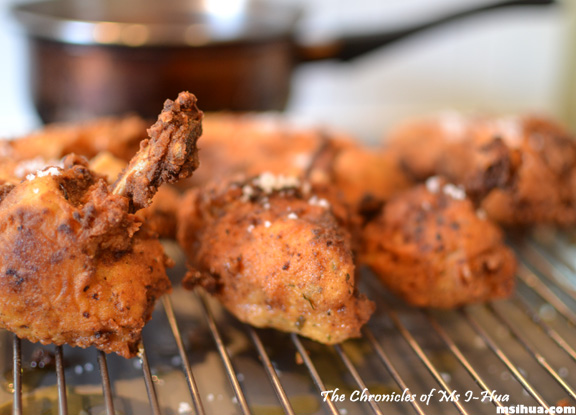 If you thought we did things by halves, you don't really know us that well after all.
We couldn't just invite our friends over and serve them coffee!
We had to prepare lunch for them to keep them entertained as well 🙂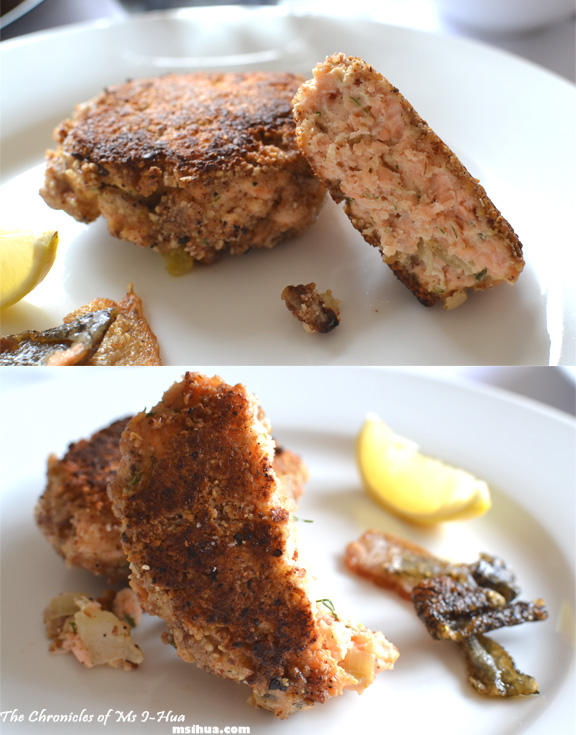 For entrees, I served up my super easy and highly delicious Paleo Salmon Cakes!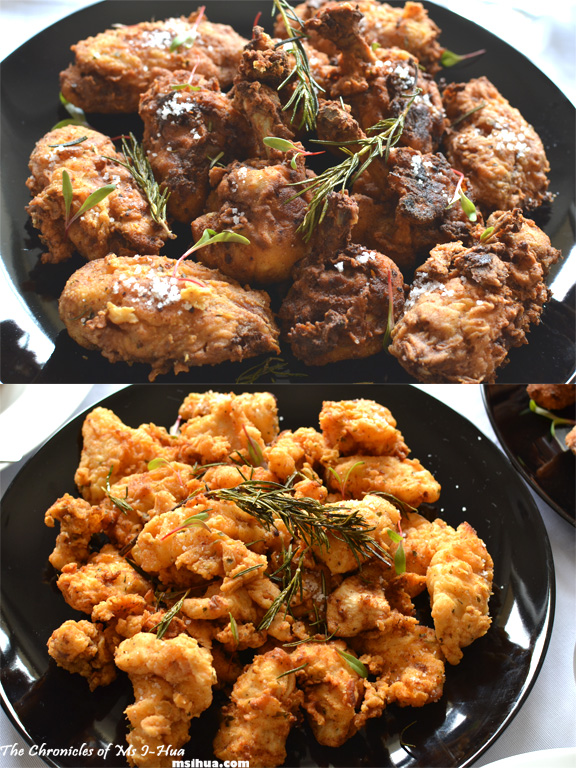 For the mains, the Boy served up his amazing rendition (it made my heart sing) of Thomas Keller's Fried Chicken (which we later codenamed GFC – Gazza Fried Chicken) and inspired Azzie to reinvent the recipe using Panko breadcrumbs (which we have now codenamed AGFC – Azza Gazza Fried Chicken). This was where our whole fried chicken obsession started.
Why is the Boy named Gazza? It's a long story, which I'm sure will bore you to endless tears. His name is not Gary either by the way, in case you were wondering 😛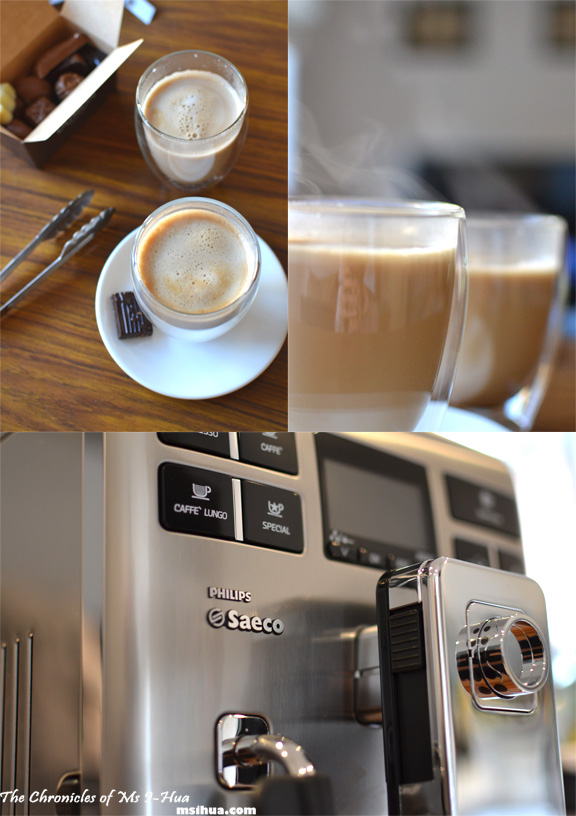 Once our guests, were filled to bursting. We allowed them to rest for a bit whilst we cleared up the remnants of our lunch and started up both the coffee machines.
I have to admit. Ever since the Saeco came into our lives, we have only used the Nespresso for the Aeroccino and nothing else.
For this coffee machine challenge, we decided to use the Saeco brand of coffee beans (to keep it neutral) as well as Nespresso's branded capsules.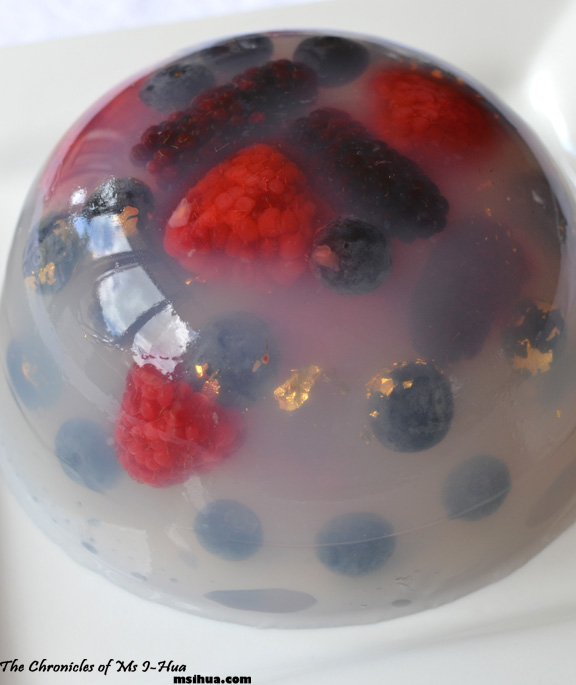 Before we knew it, I was gathering the group back at the table for our desserts.
We had to think of desserts that would go well with the coffees we would be having.
The Boy had it in his head that we needed to purchase edible gold leaves (we found them at Essential Ingredients, Prahran Market) for his Berry Jelly Spectacular dessert (using agar-agar powder).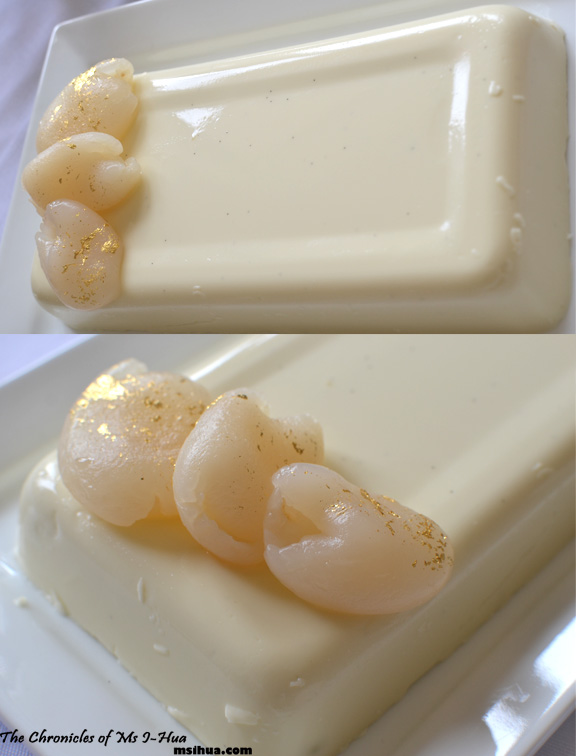 The other dessert The Boy had prepared was a Coconut & Vanilla Panna Cotta with Rambutans which Bryan Boo kept sneaking back for more.
It was the favourite dessert for us all.
As an alternative dessert, as I wanted something heavier (why not?), I bought some deliciously smooth and creamy Weis Vanilla Bean Ice-Cream to make an Affogato (with Amaretto).
What was the verdict at the end?
For ease and simplicity, the Nespresso machine won.
But for a good cup of coffee (nothing beats freshly ground beans), the Saeco came through with flying colours.
In terms of the steam wand attachment on the Saeco, it didn't have enough power (our personal opinion) to bolster up the steam required to froth the milk quick enough before burning the milk. The milk carafe attachment on the Saeco on the other hand worked better in generating a well frothed milk, but it was hard to control the froth to make a latte or a flat white, as it always came out perfect for a cappuccino (too much froth).
In that sense, the Aeroccino from the Nespresso worked perfectly for the frothing of the milk (and was easier to clean).
Both machines served us well but I would have to say that we have been using the Saeco nearly every day to make our coffees (as we now buy our beans from various cafes' in Melbourne) but I can't remember when was the last time I used my Nespresso for coffee.
In terms of our party, we obviously had a lot of fun and a lot of food 🙂 It was a success!