I know it may come as a surprise to you, but despite popular belief, Chinese people do go out to Chinese family restaurants to eat home cooked meals.
Yes, we could probably cook the same dishes in the comfort of our own home. And yes, we could probably save more money cooking it ourselves than going out to have it.
My grandfather will also proudly declare every dish as below his standard and that the dishes simply, "cannot make it", but heck, somedays, we just need to sit back and relax and have others cook for us.
That being said, we don't pay dining homage willy nilly to any Chinese restaurant. Through long established methods of gossiping aunties and family gatherings, we tend to congregate to a limited and select number of Chinese restaurants.
Today, I would like to share three Chinese restaurants that serve good Chinese food, but most importantly have the stamp of approval from various Chinese aunties and parents (if you are Asian, you will understand how important this is!).
Lau's Family Kitchen – St Kilda, Vic
Often mistaken as catering to just the Caucasian folks that live around the Bayside area, Lau's Family Kitchen attracts patrons from all sorts of backgrounds and nationalities.
I don't think it matters who you are, as long as the food is good.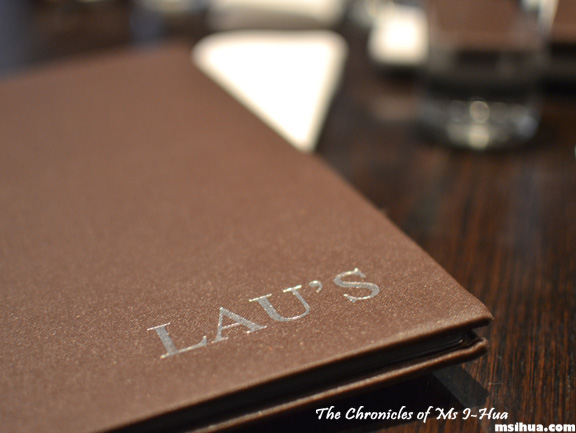 Lau's probably doesn't need much introduction (ex- Flower Drum fame) and they have built a steady following over the years. Why does it work when so many others fail? The answer is simple. They simply keep it simple.
Less choices on the menu means higher quality and attention to detail on the items served to patrons. Common sense really.
So when Maz, Azz, Taz, Gaz and I needed to get ourselves a quick but yummy dinner in St Kilda one December evening, Lau's Family Kitchen popped into our minds and off we went (with booking and strict instructions that we would only have the table for 1.5 hours, which suited us just fine 🙂 ).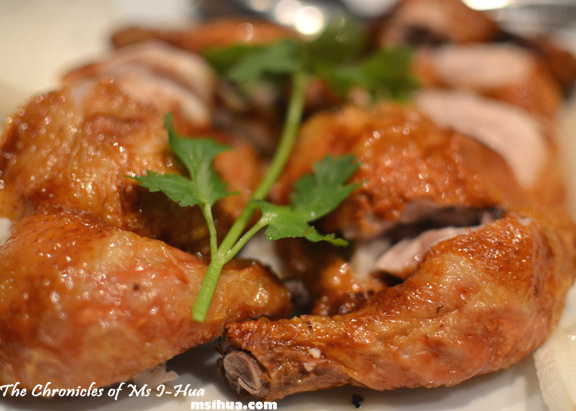 Deep Fried Poussin
This dish comes highly recommended from several sources and we didn't regret it one bit. Crispy skin encasing sweet tender flesh that just screams, "BITE ME!".
Occasionally at other places, you might find this dish slightly dry and the skin a bit too fried, but this version we had at Lau's was just perfect.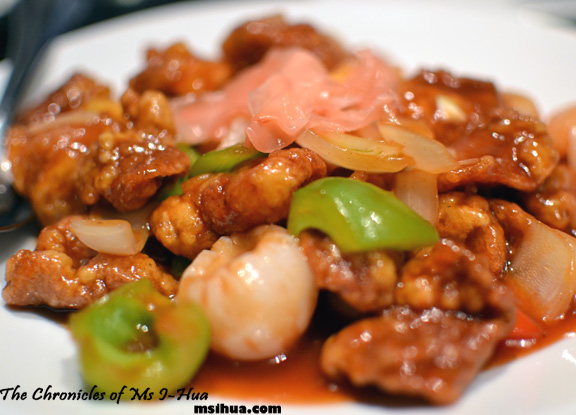 Sweet & Sour Pork
Another popular misconception that this is a dish created to feed the gullible Westerners. I love sweet and sour pork and I order it any chance I can get.
I just love the delicate balance of flavours and the deep fried pork that glistens in the sauce. Lau's does a pretty fine version if you ask me. Lychees are used instead of pineapples.
Their sweet and sour pork is pretty close to the ones I would have in Chinese restaurants in Malaysia.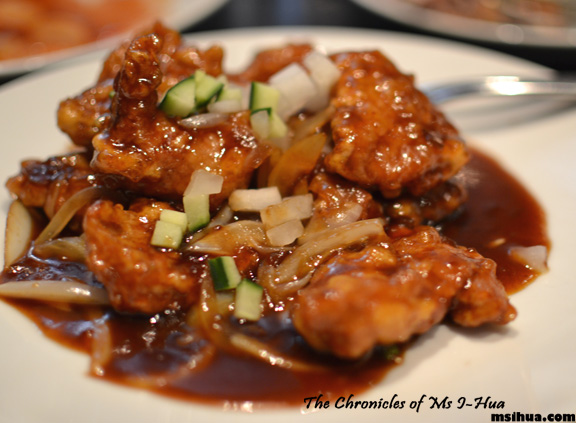 Sweet Vinegar Pork Loin
When we ordered this, the manager (presumably Mr Lau Senior) exclaim his surprise and said, "Are you sure you want another pork dish? Isn't this too much pork?!"
To which half the table looked up at him in surprise and said, "There can never be too much pork! Please let us order it!"
It was quite a hilarious exchange. His argument was that the sweet vinegar pork would be too similar in taste to the sweet and sour pork.
We were happy to have both the pork dishes though as they were quite different. Same same but different (sorry, I had too).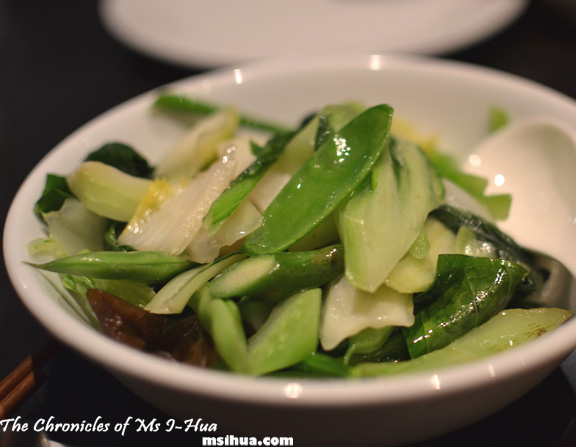 Stir Fried Vegetables
For the life of me, I'm not sure why we ordered this, but presumably it was because someone on the table decided we had too much meat and we needed our greens. I remember that it was quite clean and not too oily.
Lau's Family Kitchen certainly surprised me. I wasn't expecting to be served a good home cooked Cantonese meal. I was sceptical that a Chinese restaurant in the hub of St Kilda would be authentic to say the least, but it certainly gave it a good crack.
I haven't been back since that original visit, but that has more to do with the parking around the area rather than the food.
*Disclaimer: All food ratings & review are purely based on my own experiences and how I feel about the service, food and quality at the time of visit
Food/ Cuisine: Chinese
Dining Style: Restaurant
Overall Food Rating (Based on the Dining style): 8/10
Restaurant ambiance: 7.5/10
Service/ Attitude: 7.5/10
Value for money: 7/10
Opening Hours:
Lunch: Tuesday to Friday & Sunday
Dinner: Tuesday to Sunday
Address:
4 Acland Street
St Kilda VIC 3182
Tel: (03) 8598 9880
Website: http://www.lausfamilykitchen.com.au/
How to get there: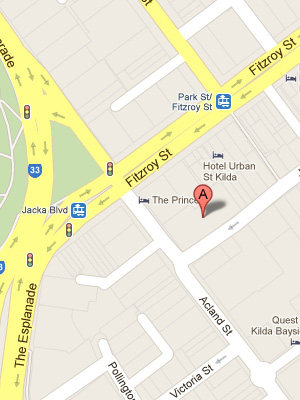 Sung's Kitchen – Melbourne CBD
The second place I would like to share with you is Sung's Kitchen. The first I had ever heard of it was several years ago, when the Boy's cousin organised a family dinner there. That was pre-taking-pictures-of-all-my-food days.
Flash forward a few years, Miss E, Billy and Miss 2nd E decided to meet up for dinner one October last year 😛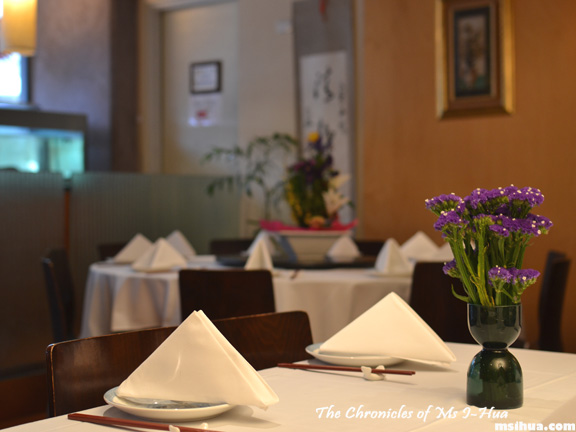 So we got there and nothing had changed over the years which was quite comforting. I only hoped that the food was still good, tasty and affordable.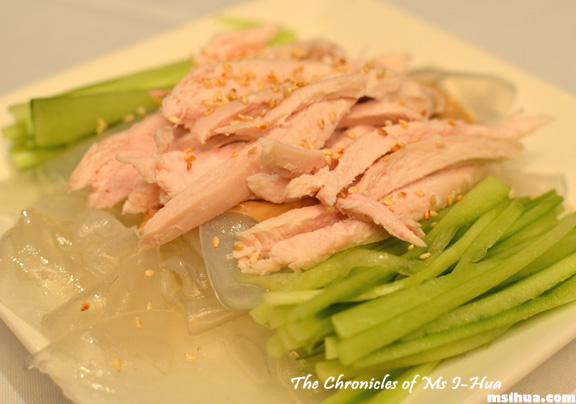 Cold Rice Noodle, Shredded Chicken, Sesame and Peanut Paste & Cucumber
I was actually first introduced to this Northern Chinese dish right here at Sung's all those years ago, and it quickly became my favourite must-have dish at all Szechuan/Northern Chinese styled restaurants.
However, none do it as well as Sung's does IMHO. I just love the peanut and sesame sauce that coats the cold rice noodles. So addictive!
We also had a very similar dish in Golden Fields which was just as good.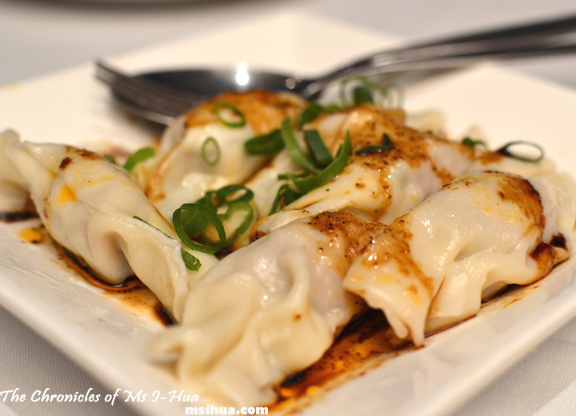 Dumplings in Chilli Oil
The dumplings wrapped in their gentle delicate skins went very well with the spicy hot chilli oil. A welcome heat to accompany the cold dish from before.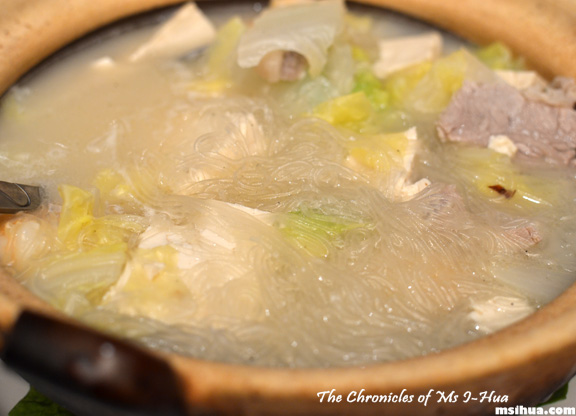 The next dish, I can honestly say has completely skipped my memory banks. Apparently, we ordered this because Billy was feeling slightly under the weather and wanted something hot and comforting, and thus we ended up with this Pork, Tofu & Seafood Stew.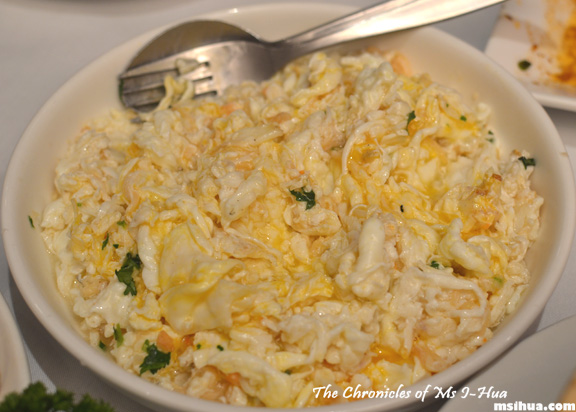 Shanghai Scrambled Egg White with Fresh Crab Meat
Some things you forget, and some other things you simply can't and won't ever forget. Such is the scrambled eggs with crab meat we had that night. It was just so fluffy and creamy all at once. The crab meat which was in the egg didn't add much to the depth or provide any great texture to the dish, but it went well as a whole.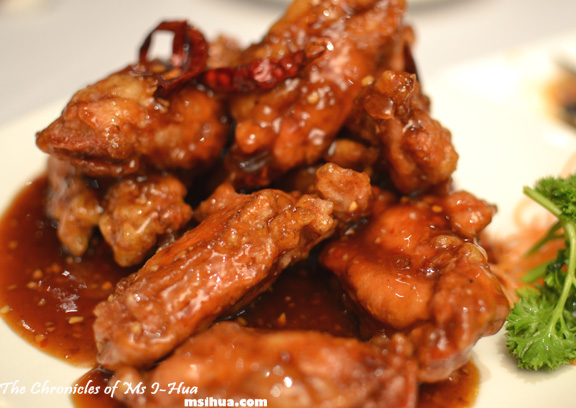 Ministry Chicken Ribs
This was my favourite dish of the night. It kind of reminded me of pork spare ribs in Peking sauce (or Mandarin sauce), which is my favourite style of pork in Chinese restaurants. There wasn't much talking as we were too busy enjoying the ribs as it came out.
When there was only one rib left on the plate, everyone else was being far too polite, so I took it upon myself to have the last lonely rib 😛
I like Sung's for its simplicity and the fact that it's pretty hidden away. Not many people know about it although it's been in the city fringe for a number of years.
For Billy's recap of the night, just follow the link 🙂
Half-Eaten
*Disclaimer: All food ratings & review are purely based on my own experiences and how I feel about the service, food and quality at the time of visit
Food/ Cuisine: Chinese
Dining Style: Restaurant
Overall Food Rating (Based on the Dining style): 7.5/10
Restaurant ambiance: 7.25/10
Service/ Attitude: 7/10
Value for money: 7.25/10
Opening Hours:
Monday to Sunday, Lunch & Dinner

Address:
118 Franklin Street
Melbourne VIC 3000
Tel: (03) 9329 2636
How to get there: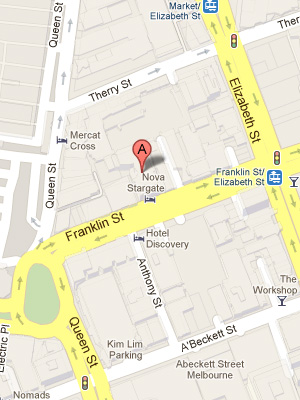 Vinh Ky – Richmond, Vic
A couple of months ago, I caught up with a long lost relative, her partner and a long lost family friend.
We decided to catch up at Vinh Ky in Richmond, as they apparently do the best Honey Black Pepper Beef in town. Unlike the other two restaurants mentioned previously, Vinh Ky is a Chinese Vietnamese restaurant, which focuses on a mix of the two cuisines (but mainly Chinese cuisine).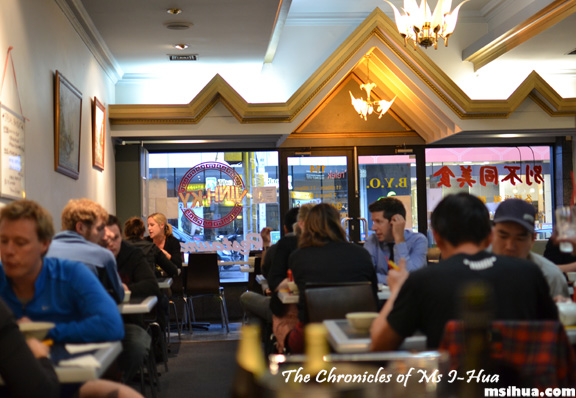 As I got there and waited for the rest to arrive, it was comforting to see that the restaurant was starting to fill up with the locals in the area. A good sign given the competition on Victoria Street with every other shop lot catering food to the masses.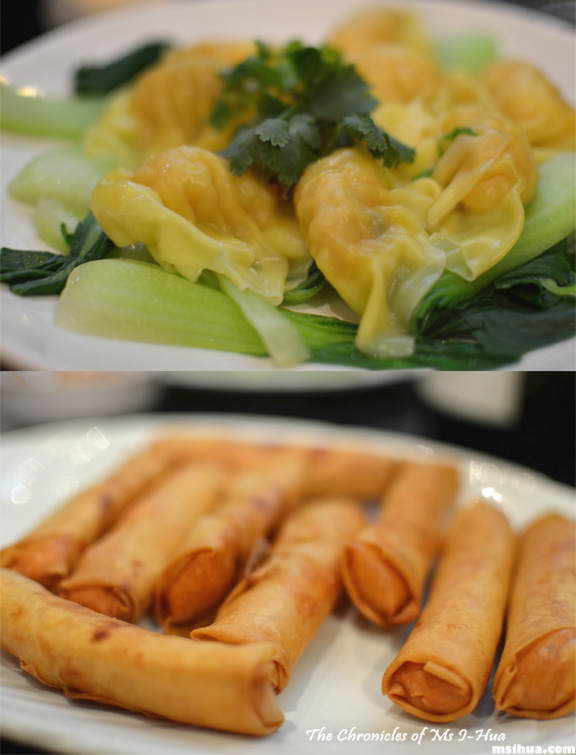 Dumplings & Spring Roll
The dumplings were lovely but I felt it needed a spicy kick. But that's my personal opinion. Everything taste better with Chilli Oil 🙂
I really liked the spring rolls here as they were small, light and crunchy without being too oily. These are more towards the Vietnamese style spring rolls compared to the larger Chinese style spring rolls.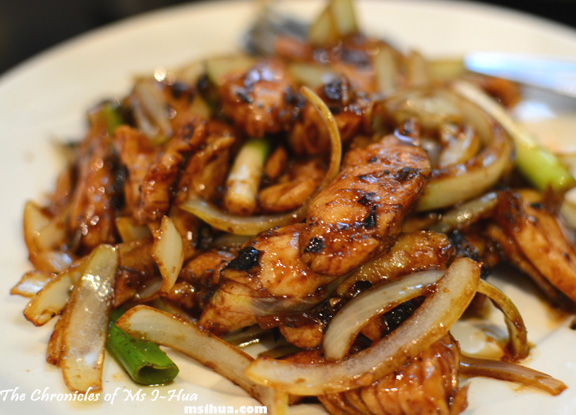 Chicken with Black Beans, Onions, Spring Onion, Garlic
As I couldn't join in with the beef extravaganza, a poultry dish was ordered so that I could happily dig into my protein needs 🙂 The black bean sauce was really nice, and there was a nice smoky taste to the meat.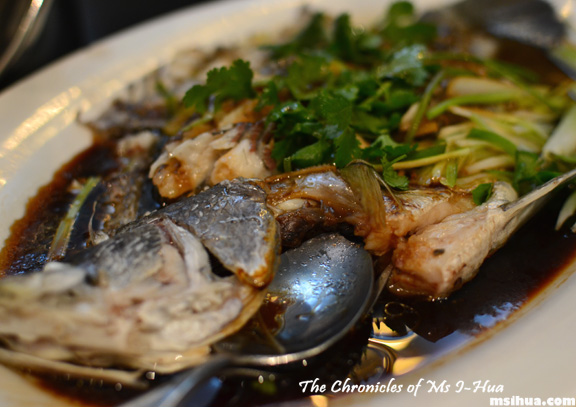 Steamed Barramundi with Ginger and Scallions
Most of the time, if we were to have fish at Chinese restaurants, 9 out of 10 times, it would have to be a steamed Barramundi dish. It's simple, tasty and lets the fresh fish do the talking.
Such was the case here at Vinh Ky. I couldn't get enough of the fish.
We also had fried Kang-Kong (water spinach a.k.a. water morning glory a.k.a. water convolvulus) which was pretty much the same you'd get in any other Chinese or Malaysian restaurants.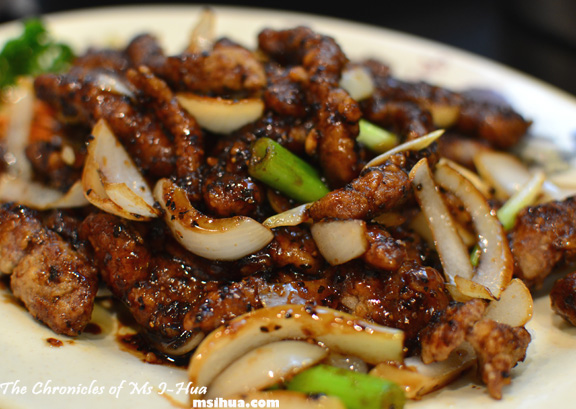 Honey Black Pepper Beef
When the beef dish came out, you could pretty much hear the excitement from my dining companions. I'm not sure how good it was, but from the audible sighs, I can hazard a guess that it was quite tasty 🙂
Vinh Ky is one of the places which I had passed by countless of times as I hurried along Victoria Street, never paying it much attention. Now, I have a new affordable Chinese Vietnamese restaurant to head to (which I know is safe) when I'm up and around the Richmond area. Which may be quite a lot as it is right across from Daiso *gasp*
*Disclaimer: All food ratings & review are purely based on my own experiences and how I feel about the service, food and quality at the time of visit
Food/ Cuisine: Chinese & Vietnamese
Dining Style: Restaurant
Overall Food Rating (Based on the Dining style): 7.5/10
Restaurant ambiance: 6.75/10
Service/ Attitude: 7/10
Value for money: 7.5/10
Opening Hours:
Monday to Sunday, Lunch & Dinner

Address:
114 Victoria Street
Richmond VIC 3121
Tel: (03) 9427 7768
Website: http://vinhky.com/
How to get there: