"What is in a name?"
And that's not a precursor to delve into Shakespeare, merely a question I have.
What makes or breaks for a restaurant or a cafe in terms of names?
Does it have to be quirky? Does it have to have a story? Does it need to have historical backing?
I've heard some shocking ones (which I shan't name) over the years.
I have taken the liberty to visit the ones with slightly quirkier names (usually involving animals)  or those which I have been most curious about.
In this post, let me introduce you to a few gentlemen I have met along the way. They shun routine and will often change their menu around depending on the seasons or produce they source.
This post, I showcase the establishments of three very different establishments who are only brought together in this post by way of title.
_______________________________________________________________________
Mr Tulk – State Library of Victoria, Melbourne CBD
As a little girl growing up, one of my biggest fantasies involved living in a grand old mansion with a library that astounds imagination.
Quite akin to the scenes from Beauty and the Beast and Ever After. Those are the libraries which I dream of having one day.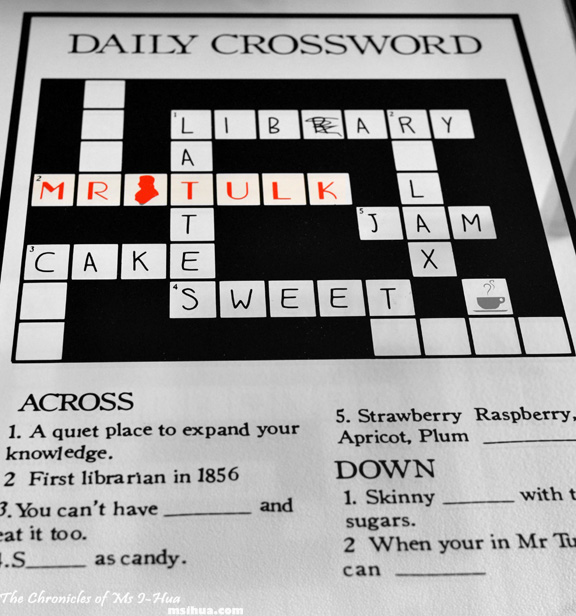 Until then, I shall amuse myself by pretending to have one whenever I visit the many libraries sprawled around Melbourne CBD.
One of my favourite buildings in the city is in fact the State Library. If only it was mine!
If one is hungry whilst browsing the many thousand books in its establishment, one can do either one of two things.
A.) Leave the premises and look for food at the many restaurants and cafes surrounding the library
B.) Adjourn to Mr Tulk, a cafe which is attached to the library itself for some delicious nourishment before heading back in to more reading!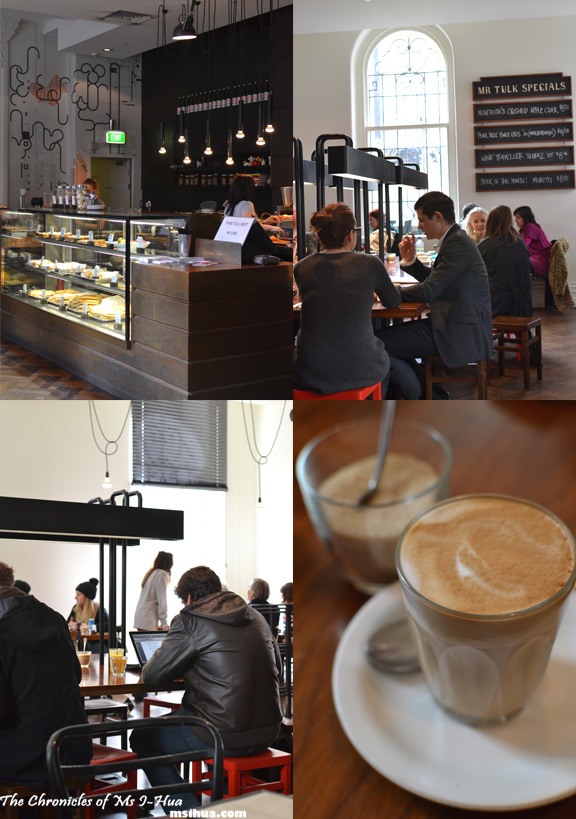 Alas, for me. I have not been privileged enough with the luxury of reading non-stop. This having to work for a living nonsense is seriously becoming a big deterrent to me doing nothing at all! 😛
I paid a visit to Mr Tulk with Baboon one Friday lunchtime for a well deserved breakfast for lunch meal!
I was a bit distracted and didn't want to return to my desk and computer knowing that there were a multitude of books awaiting me at the loft!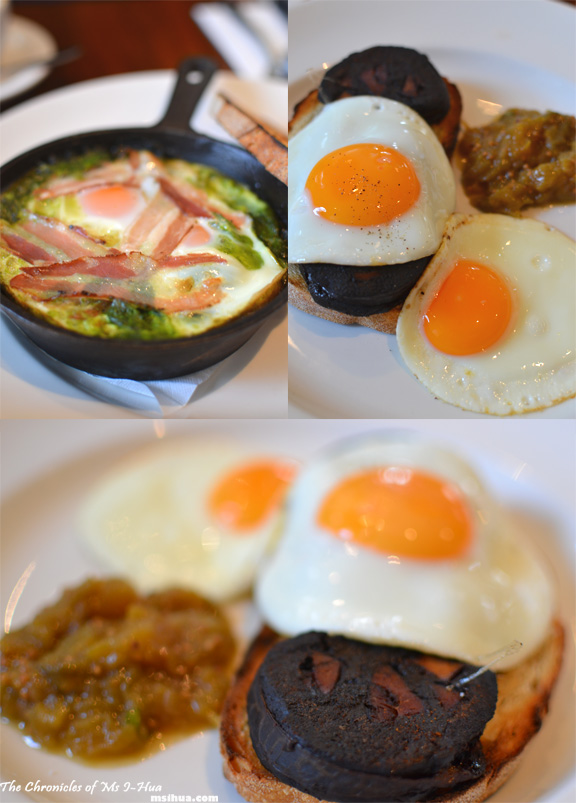 Baboon enjoyed Spanish baked eggs with prosciutto and spinach whilst I lounged around on my lovely Black sausages, relish, eggs and toast.
The baked eggs were really delicate with the lovely taste of spinach interwoven around it.
I enjoyed my black sausages quite a bit, but it couldn't compare to that of The Commoner's black pudding.
The coffee we had wasn't the best, but it was a good robust coffee nevertheless.
Would I be back? Certainly! Only just to have a lovely sniff at those black sausages would be a worthy trip.
*Disclaimer: All food ratings & review are purely based on my own experiences and how I feel about the service, food and quality at the time of visit
Food/ Cuisine: Breakfast, Lunch, Coffee
Dining Style: Cafe

Opening Hours: 
Monday to Thursday, 10:00am – 9:00pm
Friday to Sunday, 10:00am – 6:00pm
Address:
State Library of Victoria
328 Swanston Street
Melbourne VIC 3000
Tel: (03) 8660 5700
Website: http://www.slv.vic.gov.au/visit/eat-drink
How to get there: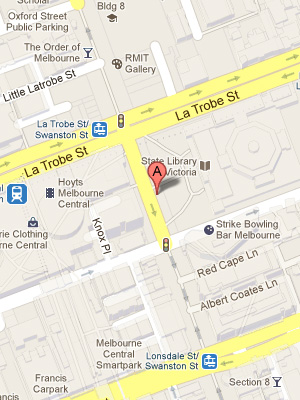 _______________________________________________________________________
Mr Mason – Collins St, Melbourne CBD
Now I've been to Mr Mason's once before and I enjoyed my first visit there quite a bit. I'd been hankering to return for a while now.
So at the last work get together to farewell a colleague on her mat leave, the question was put to me (as usual) on where we should go for a quick and easy meal that wasn't too far from the office which fit within our budget?
I shouted, Mr. Mason!! Hi-Ho, cheerio, off we went!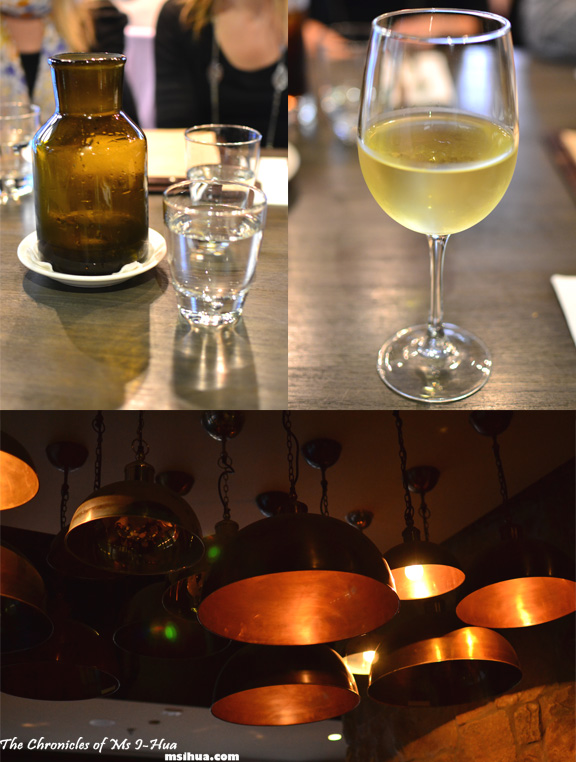 Because this was a work function, our orders were from a slightly different menu than the ala carte in terms of options and pricing.
Mr Mason also serves up seasonal produce and thus changes their menu quite often, which is a good thing if you're out for something different (bad if you're a fail-blogger like me who has misplaced all her notes, so forgive me as I'm going with memory here).
For starters, we had two options, which were Onion tart and Lamb roll with cous cous.
The onion tart I heard, was sweet and really delicious from those that had it.
My lamb roll was the best thing I've ever had at Mr Mason. A cross between a kibbeh and a spring roll (I can't for the life of me remember what it was called), it came served on a bed of light cous cous and mixed salad.
The pastry was flaky, and not oily at all with the lamb filling bursting with flavour.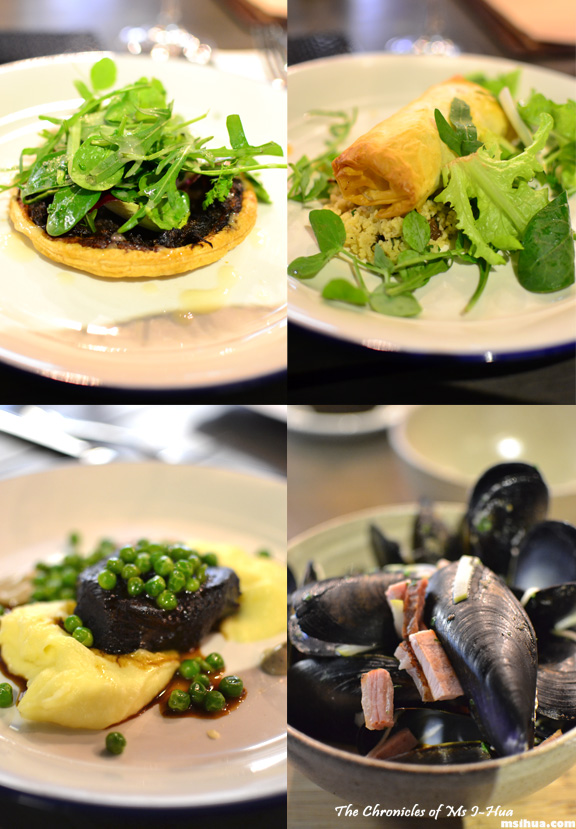 For the mains, there were three choices. A Steak, potato and pea dish, Mussels and Chicken pie.
Right from the moment the mains arrived, I had food envy.
I really wanted to have the chicken pie.
Sadly, my mussels were a little over-salted and I didn't enjoy it as much as I would have liked to.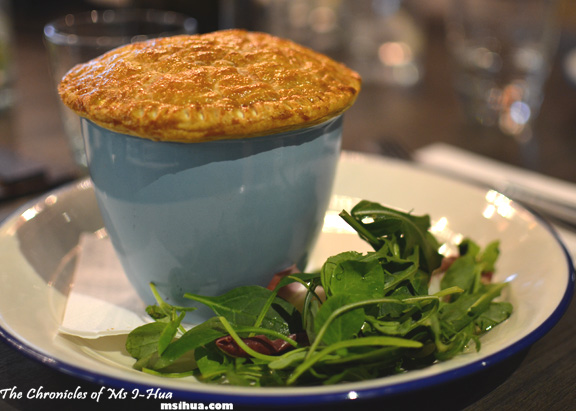 Nevertheless, it was a great lunch with well loved colleagues.
I can't wait to return for the next installation of Mr Mason's seasonal menu.
The express lunch prices here are beyond ridiculous in value at $15 for 1 course, $25 for 2 courses and $35 for 3 courses. Most of the items I've had in this restaurant has been great (with one or two minor boo boos), but with that kind of value one can't complain much.
*Disclaimer: All food ratings & review are purely based on my own experiences and how I feel about the service, food and quality at the time of visit
Food/ Cuisine: French
Dining Style: Restaurant

Opening Hours: 
Monday to Friday, 7:30am – late
Saturday, 5:00pm – late
Sunday, available for private events
Address:
Shop 10, 530 Collins Street
enter via Little Collins Street (near corner of King Street)
Melbourne VIC 3000
Tel: (03) 9614 4500
Website: http://www.mrmason.com.au
Twitter: @Mr_Mason530
How to get there: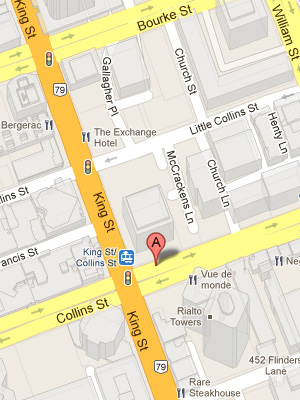 _______________________________________________________________________
Mister Close – Bourke St, Melbourne CBD
For the last gentleman in this compilation, we head over to the Target Centre. Nestled amongst the Asian take-aways and the side entrance to Dick Smith's and Daiso, sits Mister Close.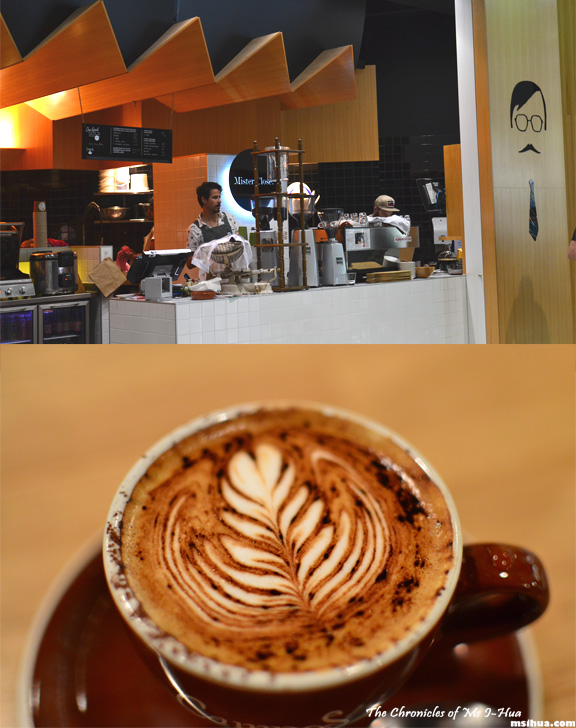 On first glance, he is quite inconspicuous, minding his own business and greeting guests with friendly smiles and waves.
On closer inspection, Mister Close is more than it seems.
He serves a mean lunch menu which you wouldn't have thought to encounter in a busy cafe in that part of town.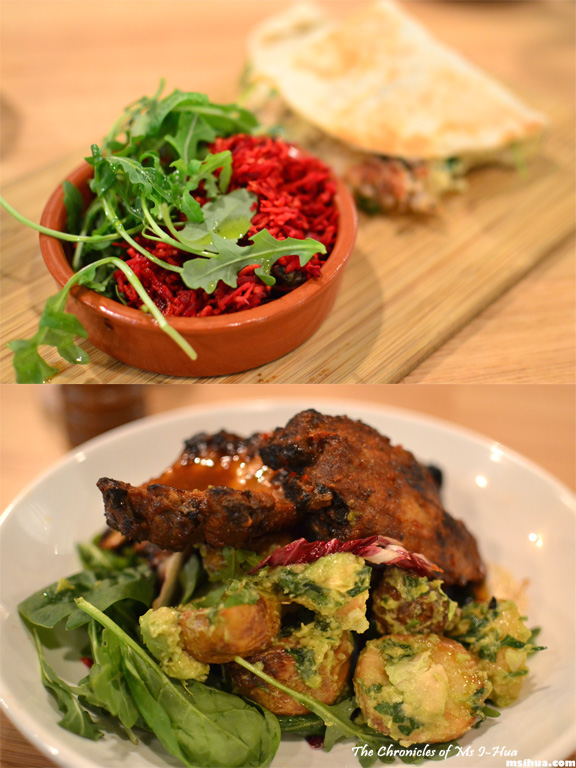 My regular dining companion, Baboon (I should really provide him with a better name now that he is featured quite regularly on this blog :P, but it's kind of stuck), patiently waited for me at an empty table whilst I once again got caught up at work and had to leave running helter skelter to our appointed lunch meeting.
Thank goodness for his patience and fly-in-fly-out schedule, which means he never rushes anywhere whenever we have our lunch dates! *pheew*
This time round, I was the one that ate a superbly large and heavy meal, whilst he nibbled daintily on his Beetroot salad and toasted roasted chicken wrap with rocket and house-made mayo. All sounding very tasty, hearty and good until…
I saw ribs on the menu and thought, "Screw you sandwiches!". Why would I have gone the common sandwich and soup option when there were BBQ American Pork Ribs to be had?
They were lovely, charred and finger lickin' good! I never bother with the glances from people around me as I devour meat on bones. You have to use your fingers and you have to go wild, else it would be an insult to the animal that died for you.
The potato salad that came along with the ribs were also quite tasty, but I couldn't get through it all 🙁
I do need to make a quick return soon to Mister Close as I can't wait to see what new items they have introduced to their story board this week (menu items are updated every Monday-Friday).
*Disclaimer: All food ratings & review are purely based on my own experiences and how I feel about the service, food and quality at the time of visit
Food/ Cuisine: Breakfast, Lunch, Coffee
Dining Style: Cafe

Opening Hours: 
Monday to Friday, 7:00am – 4:00pm
Saturday, 9:00am – 4:00pm
Closed Sundays
Address:
Shop 13, Midtown Plaza
246 Bourke Street
Melbourne VIC 3000
Tel: (03) 9654 7778
Website: http://misterclose.com.au/
Twitter: @MisterClose
How to get there: