It's time for…
Blast from the past! Where we journey back in time through our many archives to reach our hand into the magician's hat to pull out…
*DRUMROLL*
A visit to Estelle in mid-winter
*CYMBALS CLASH*
I'm not quite sure why we haven't gotten around to posting this. I do apologise in showing you items from the older menu, but nevertheless in doing so, we offer you a glimpse of the splendour that is from the kitchen of Scott Pickett and Ryan Flaherty.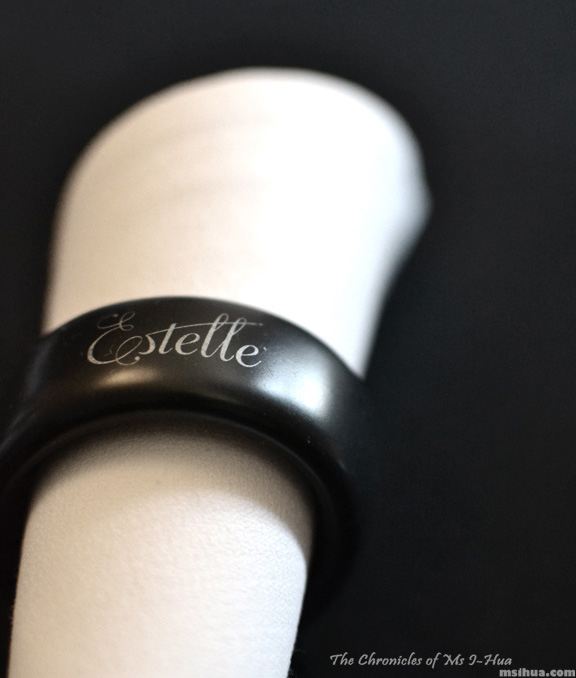 Thanks to Taz who organised for the bunch of us to gather in the beautiful dining room upstairs of Estelle. We came together with our prominent DSLR cameras and trudged through the kitchens (the only way up was through the kitchen), glancing happily and nodding appropriately at all the ingredients laid out for our luncheon.
The degustation we chose for ourselves that day was the 5 Courses at $70 per person. The other options were the 7 courses (at $90) or 9 courses (at $110) but we didn't feel like overeating on a lunch outing (say whaaaat?!).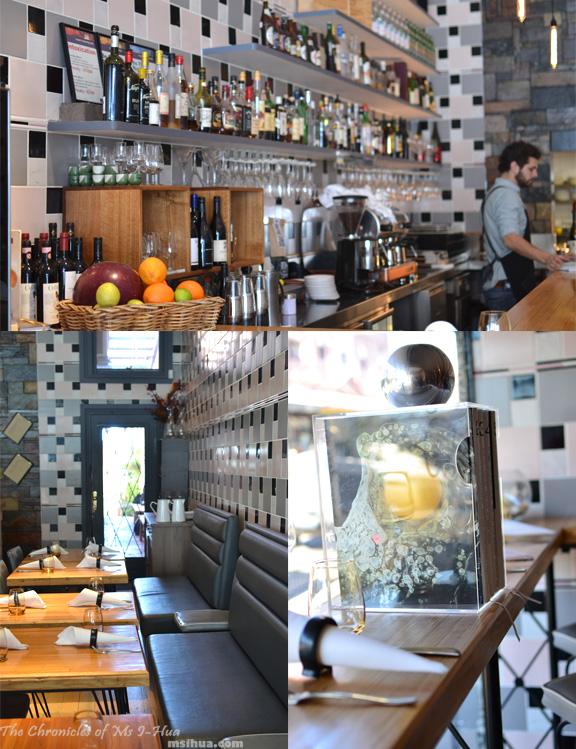 As we took our seats, A-Dawg and I couldn't help but contemplate how we would attempt to break open the caged wine rack which was locked. Before we could put our hands to the wires, our waitress came in (it was as if she knew!) to introduce us to the menu for the day and how it would work.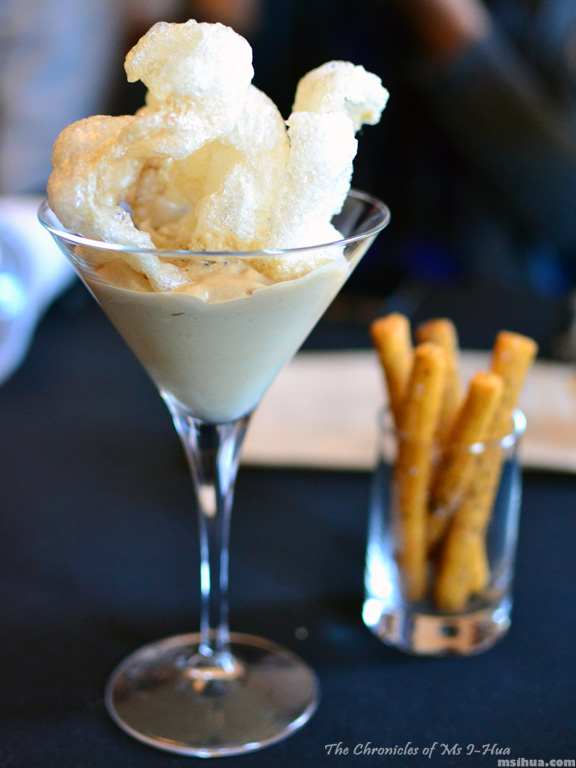 When the appetisers arrived, everyone scrambled to get the pictures in good light. Everyone enjoyed the Veal Tendon Crackling, Onion Mousse, Chickpea Fries which I skipped as I couldn't eat it 🙁
In terms of looks, it reminded me of pork crackling!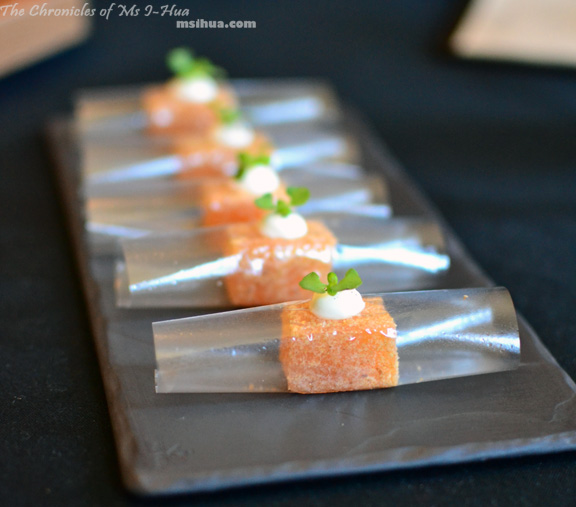 The other appetiser served was the Melon in Edible Wrapper which reminded me of the Asian rice candy I had whilst growing up in Malaysia which was encased in edible rice wrapper 🙂
Love childhood food flashbacks!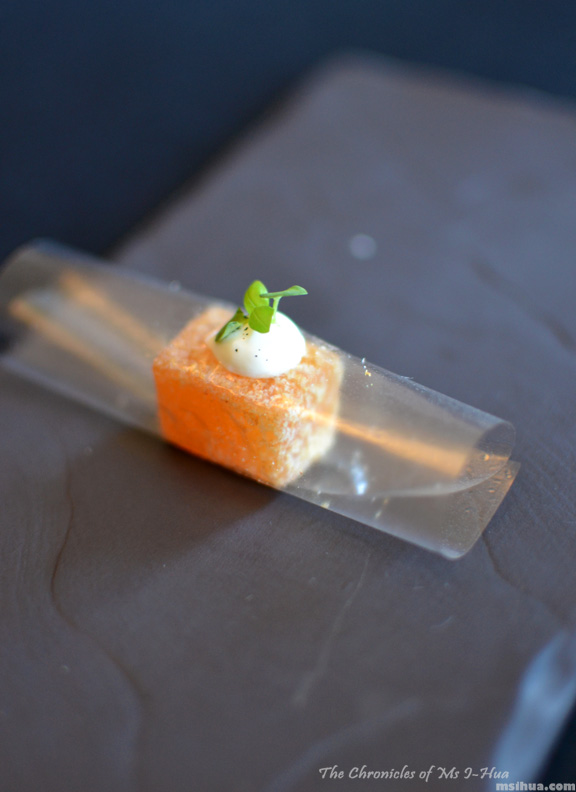 The rockmelon itself was lightly pickled and coated with crumbs. So delicate.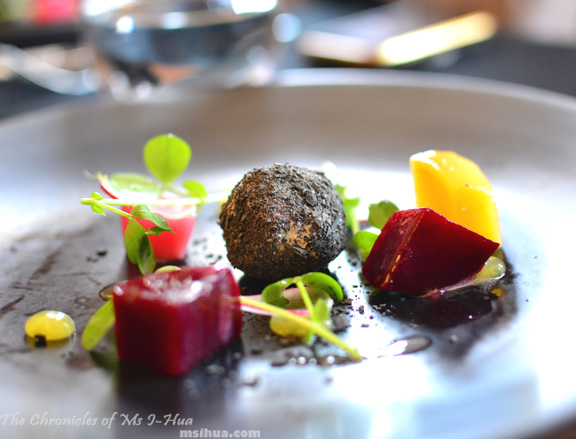 I really liked the Heirloom Beetroot, Orange & Ashed Goats Cheese which we were told was coated in house-made edible ash.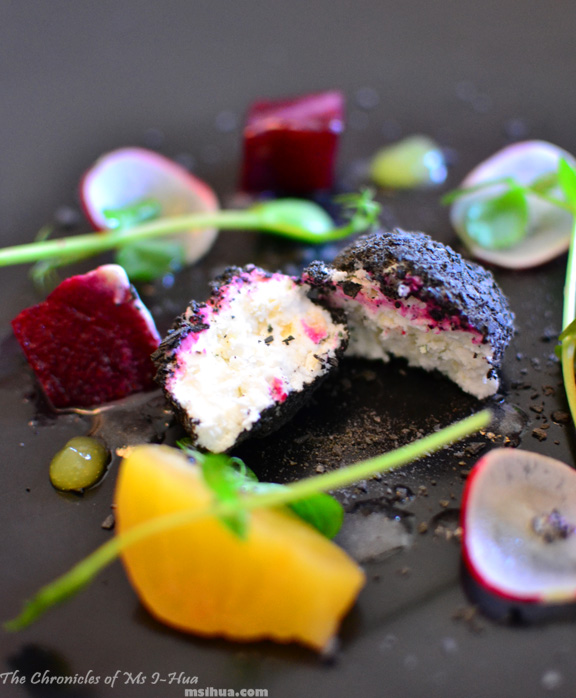 I liked that the ash was very non-intrusive and was slightly crunchy. Topped with basil gel, radishes and watercress this made a lovely entrant as a first course.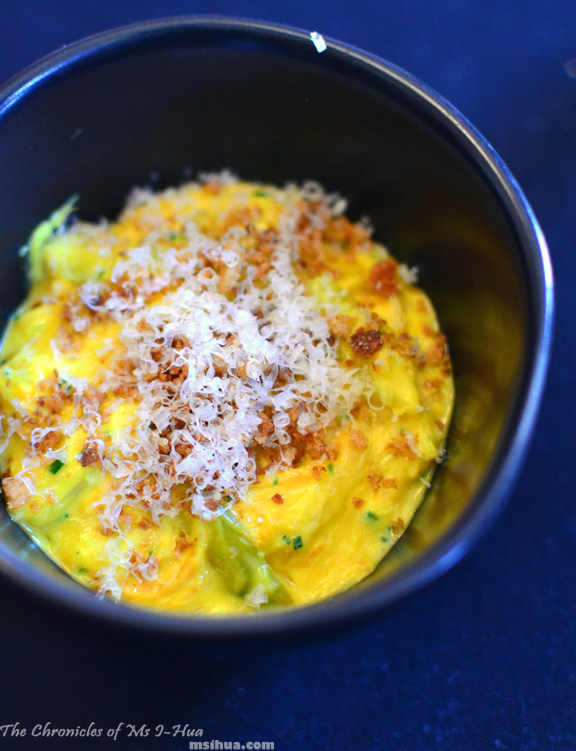 Next up was the Blue Swimmer Crab Mornay which came topped with brioche crumbs, Tabasco, Parmesan cheese, light bechamel, turmeric, onion and chives.
For some reason, I kept thinking curry as I spooned mouthfuls and realised that it was probably due to the turmeric in the sauce which I felt overpowered the lightness of the crab.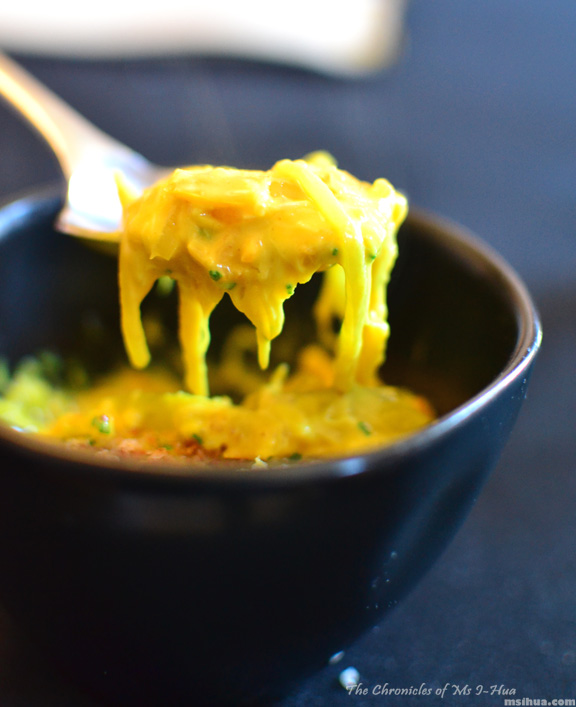 Generous portions of fleshy blue swimmer crab in the entire dish.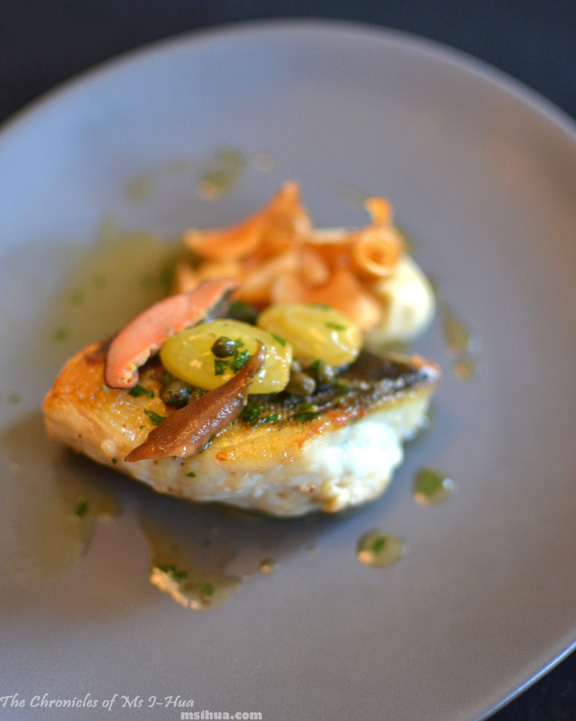 The dish I really enjoyed was the Rock Flathead Fillet served with cauliflower purée, Jerusalem artichoke chips, caramelised onions, capers, grapes and pine mushrooms.
Loved the well cooked fish and the interplay of textures on this dish.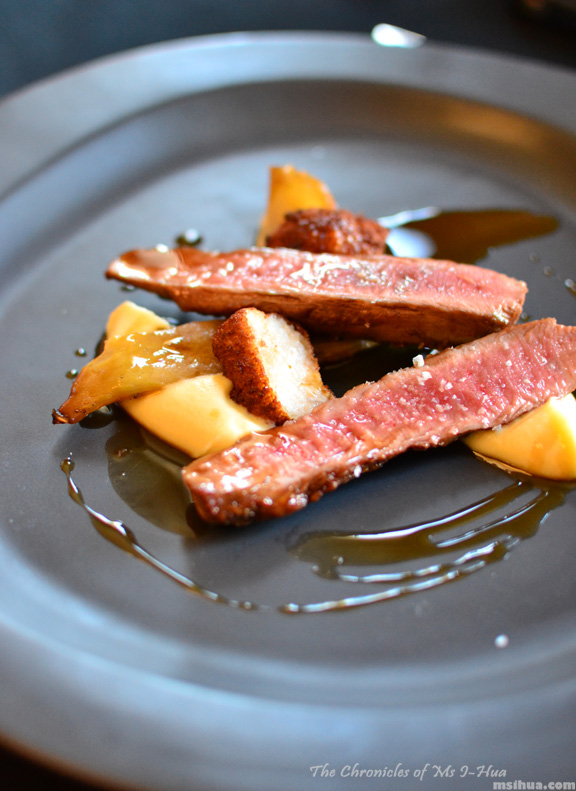 Whilst the group as a whole enjoyed the signature wagyu dish as their next course, I had the alternate course of Lamb served with celeriac purée and sweetbread.
I really enjoyed my lamb and found that it was cooked perfectly whilst still remaining pink on the inside.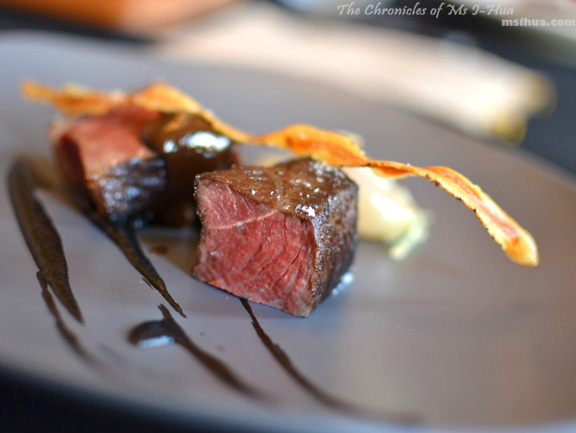 As mentioned, the group as a whole had the Wagyu Rump, Black Mushroom Puree, Salsify Crisp and Onion served with a black garlic vinaigrette.
According to Azzie, the meat wasn't as tender as she would liked but the depth of flavour was there.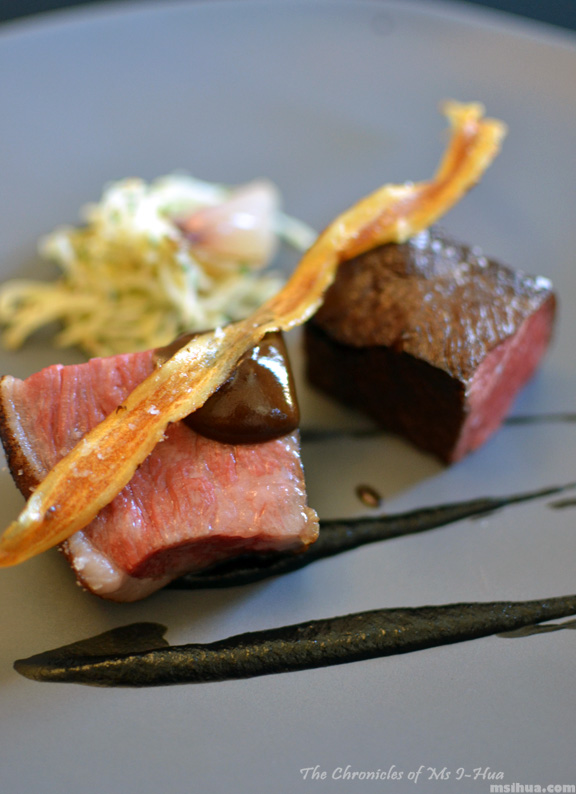 The Boy certainly enjoyed his serve of the wagyu and couldn't be heard saying a thing other than, "It's good" throughout this course.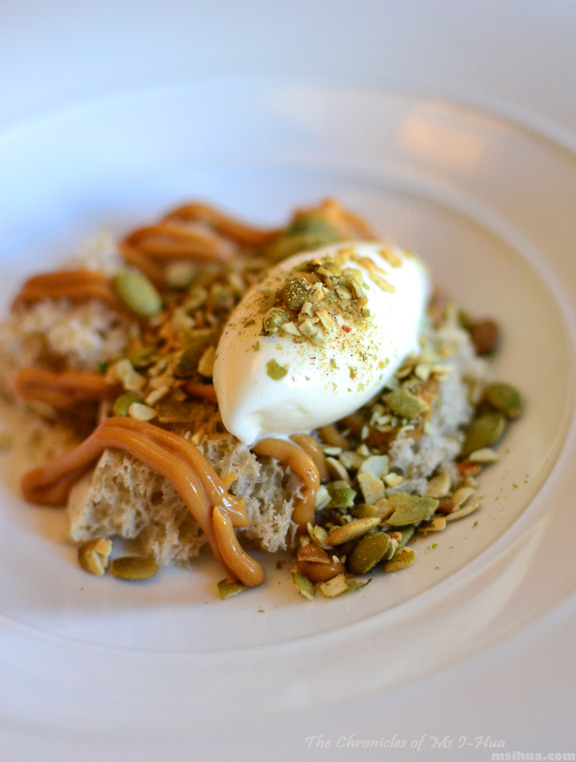 For desserts, we had the very delicious, and refreshing Frozen Sour Cream, Pumpkin & Salted Caramel topped with peppitas and mint leaves served atop a vanilla and olive oil infused sponge (30 second microwave recipe).
I am falling in love with the latest usage of frozen sour cream or sour cream sorbets in desserts. Not being a big fan of super sweet sweets (other than dessert wines), the tangy flavour from the sour cream really makes me crave for more!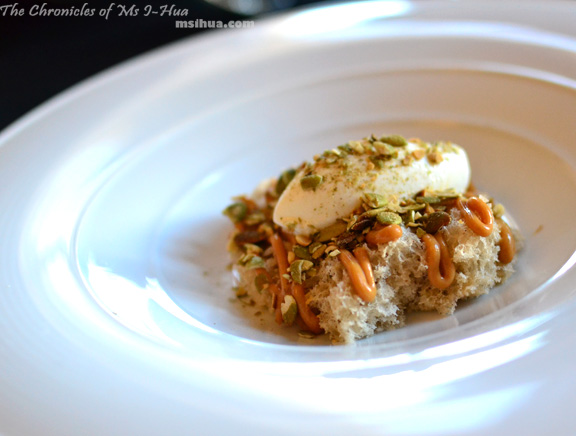 When we thought the meal was finished, our waitress brought in a surprise treat for us all!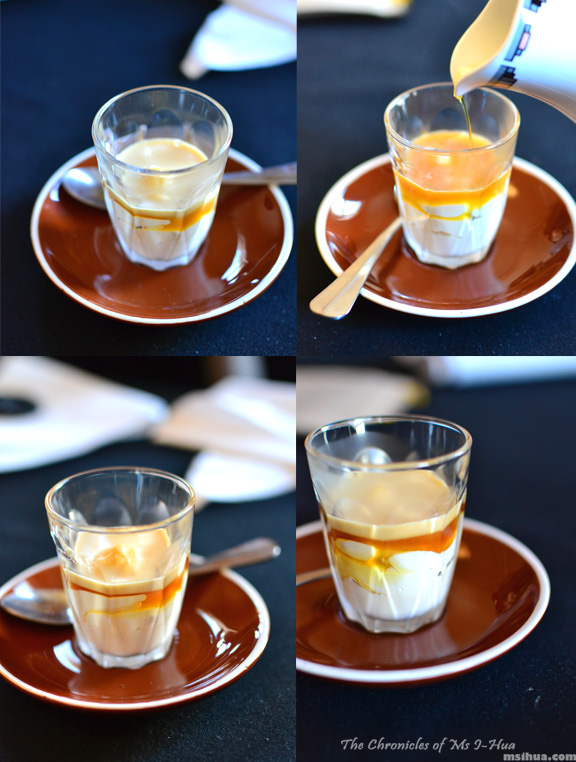 The surprise was a slightly addictive Cinnamon Creme Caramel with warm maple bourbon drizzled on for extra strength and intensity 🙂
So so so bloody good.
It had to be said.
We completely enjoyed our meal here and can't wait to return. Hopefully this time, it won't take us that long to put up a post! See you in the new year with your new (and deserving) Chef's hat 🙂
For other recaps of this lunch:
I'm So Hungree
Off The Spork
*Disclaimer: All food ratings & review are purely based on my own experiences and how I feel about the service, food and quality at the time of visit
Food/ Cuisine: Modern Australian
Dining Style: Restaurant
Overall Food Rating (Based on the Dining style): 8/10
Restaurant ambiance: 8/10
Service/ Attitude: 8/10
Value for money: 8/10
Opening Hours:
Tuesday to Thursday, 6:00pm – late
Friday to Sunday, 12:00pm – late
Address:
243 High Street
Northcote VIC 3070
Tel: (03) 9489 4609
Website: http://www.estellebarkitchen.com.au
Twitter: @estelle_bk
How to get there: