Apparently this visit took place in August 0_0 EGAD!
I can't imagine where time has flown that we are now towards the end of the year! We still have so many posts in the archives that haven't made it through to being published yet.
Oh well, as they say, better late than never 🙂
When Nama Nama first announced their opening (via an obscure interview article with co-owner Simon Denton and that it would take the old vacated spot of Verge, there was no opening times or hours mentioned.
Another few weeks went by and the only news I got of Nama Nama was random instagram shots of food and tweets of exclamation saying that the udon noodles were kneaded by feet! Albeit with socks, but FEET!
Knowing that, I knew we had to make a trip there so I arranged for a group of hungry bloggers like myself to visit.
Being chieftain in charge, I gathered round Fatboo, Wincee, Sporkette, Fake GF and the Boy for a quick visit.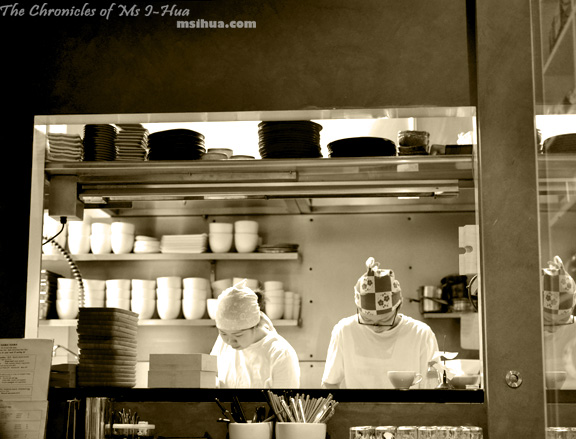 Wasn't too surprising that we were  one of the firsts to arrive. Having a no booking policy, this worked to our advantage as we managed to snag the largest table (hidden on the back alcove) of the restaurant.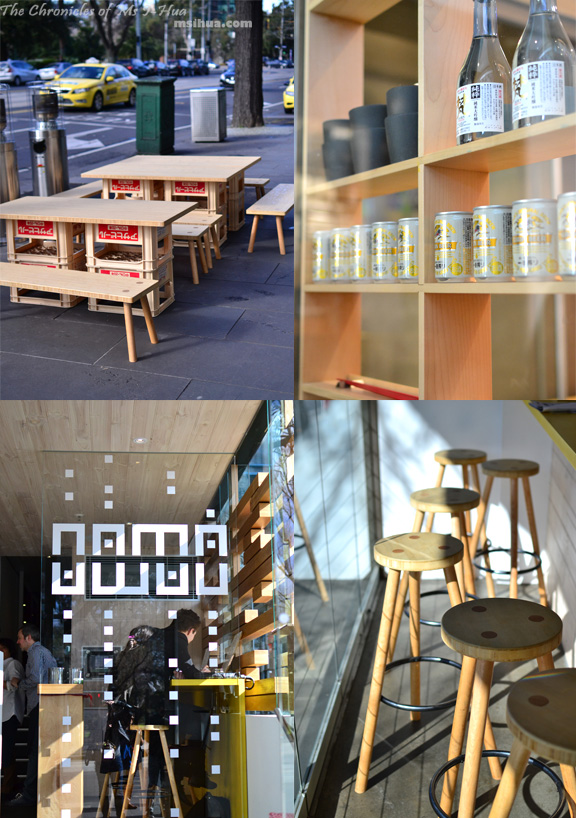 It's a really tiny restaurant with only marginal seating capacity so if you're pressed for time and can't be bothered waiting for a seat, don't fear as they have a Bento Club for take-away enthusiasts.
For some odd reason, they also serve Market Lane coffees here. I think it's odd as it's a Japanese restaurant, so in my mind they should stick to Japanese drinks such as the many variants of green teas. Ahh well, I guess they have to cater for non tea drinkers but I still find it odd.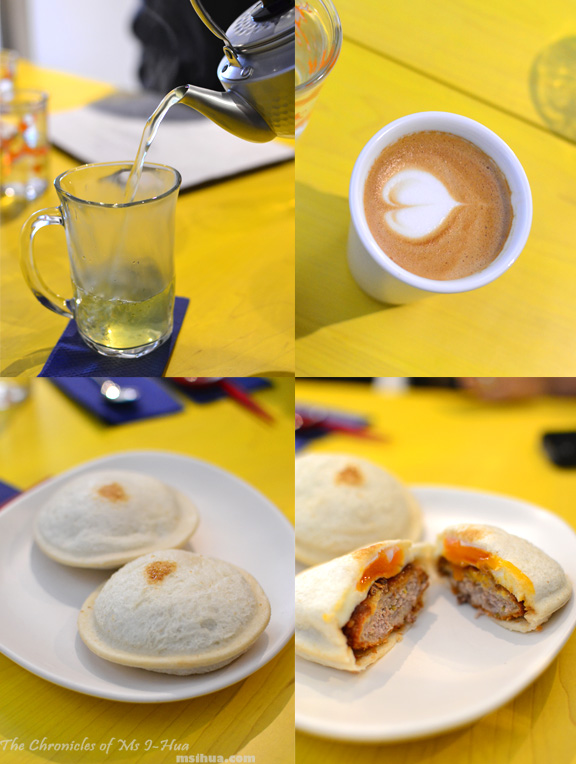 As we got there a little too early and was just at the cusp end of their breakfast menu (lunch menu starts at 11:30 am).
So we did what anybody would do. That is, order drinks and some snacks from the breakfast menu whilst we waited patiently for the minute hand to tick over to 11:30 am.
We ordered some of the Nama Katsu Buns of pork ($7.50) and prawn ($8.50). There was also a vegetarian option which we skipped, but if you're interested it had broccoli and potato ($7.50).
The buns though good (with the flavourful crumbed tonkatsu and egg), were tiny for their size and quite expensive upon hindsight.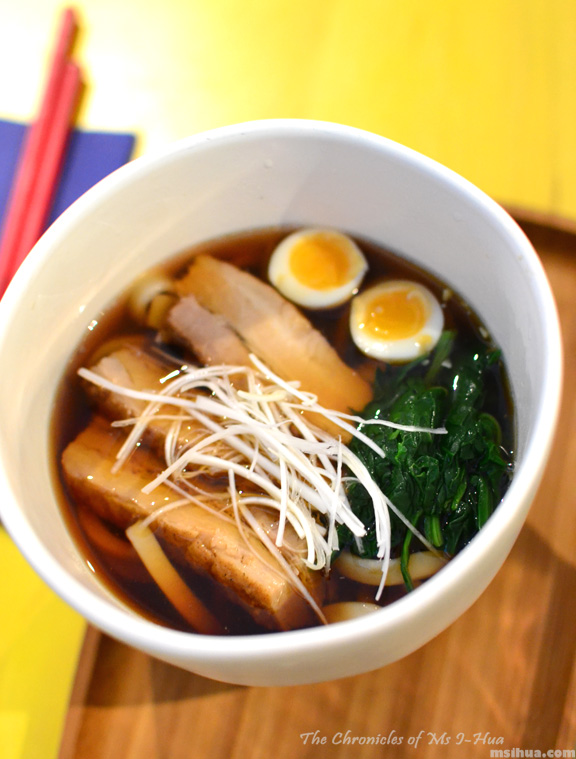 Finally the time for the Housemade Udon Noodles in Kanto Style Broth arrived.
I ordered the Pork with Spinach and Quail Egg ($15.00).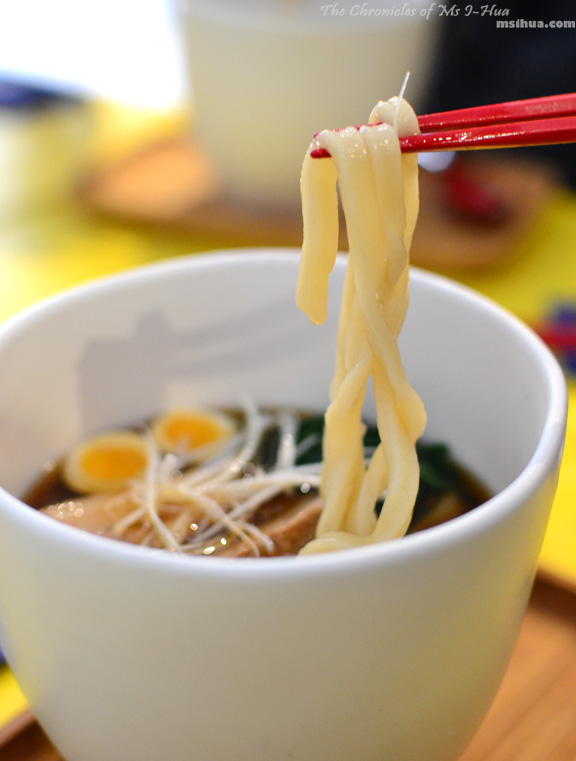 Just look at those perfectly long noodles kneaded by feet 🙂
The udon noodles were firm yet with enough elasticity in them and tasted very fresh!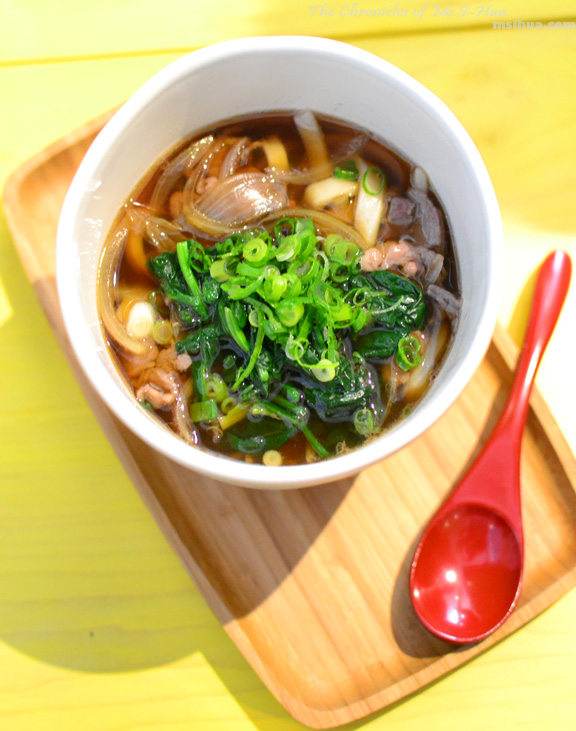 Dastardly Sporkette and Alski had the Wagyu Beef with Onion and Spinach Udon ($15.00).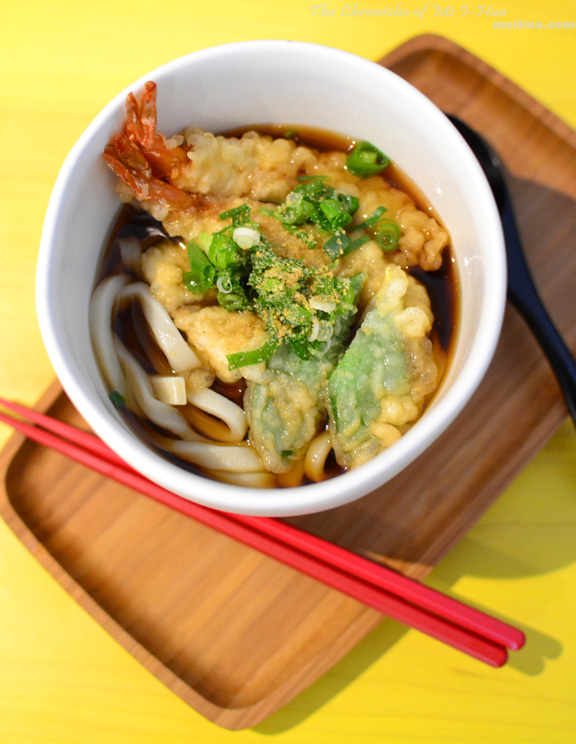 Fatboo and Fakegf shared the Prawn and Vegetable Tempura Udon ($15.00).
Wincee and the Boy each ordered their own serve of the Bento box lunch $18.00 (with their own separate options).
I liked the pretty box it came in. I liked how the food was laid out.
But if I had to be perfectly honest with you, none of us were impressed with what lay nestled within the confinements of the box.
The food was cold and it didn't really stand out. Not like the noodles (or the buns for that matter).
When I said the food was cold, I meant fridge cold. Unless this is some specialty from the perfecture Nama Nama was trying to replicate from Japan, I'm not sure what the deal was with the cold food.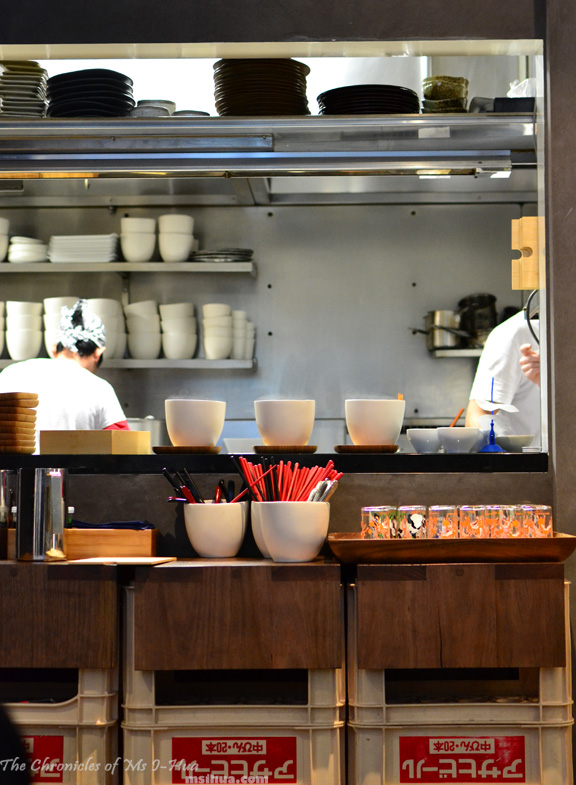 Of course we didn't stop with just the savoury food. We were together and we had a mission (to eat everything if you haven't figured that out by now). So we ordered one of everything on the dessert menu 😛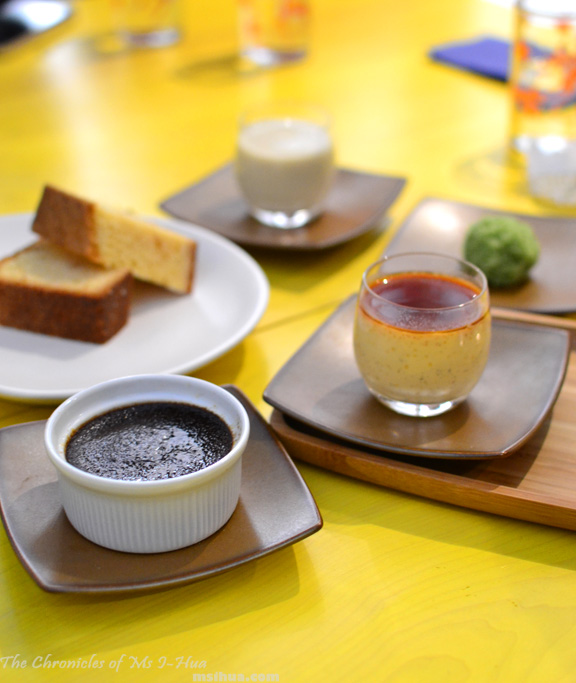 Wagashi (Mochi flower treats) $4.00, Japanese pudding (Schultz Organic milk and caramel) $6.00, Yuzu tea cake (with Meredith Sheeps Milk Yoghurt) $8.00, Chocolate shochu brulee $9.00, Japanese pudding (Bonsoy Soy Milk) $5.00.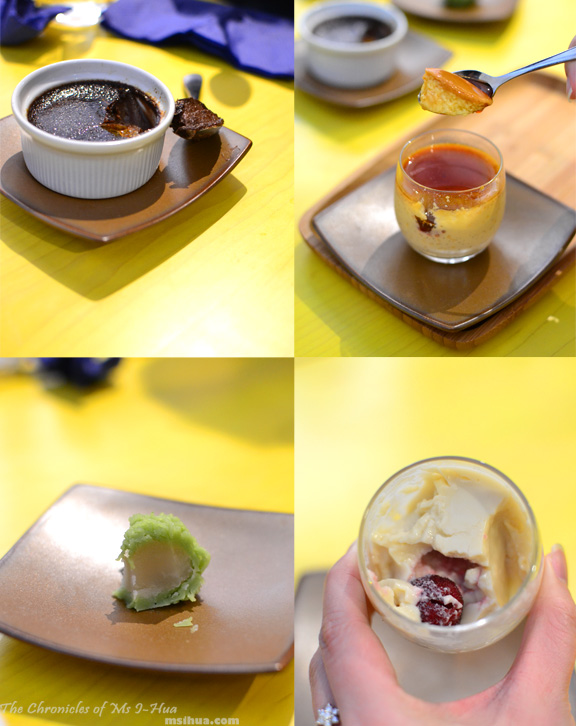 I think as a group, we enjoyed all the desserts but felt again that the price tag attached to them were a little on the higher end of things.
Would I be coming back anytime soon? Apart from the udon factor, nothing else is screaming at me to trawl through the other end of the CBD for this place.
Hopefully, as it has been a few months since our original visit, some of the kinks in the menu department would have worked itself out.
For the other reviews from those who attended that day:
Let's Get Fat Together
Off The Spork
The Hungry Excavator
*Disclaimer: All food ratings & review are purely based on my own experiences and how I feel about the service, food and quality at the time of visit
Food/ Cuisine: Japanese
Dining Style: Cafe
Overall Food Rating (Based on the Dining style): 8/10 (for Udons); 6/10 (for Bentos)
Restaurant ambiance: 7/10
Service/ Attitude: 7.5/10
Value for money: 6.75/10
Opening Hours:
Monday to Friday, 7.00am to 5.00pm
Saturday, 8:00am to 5:00pm
Address:
Ground Floor
31 Spring Street
Melbourne VIC 3000
Tel: (03) 9639 9500
Website: http://www.namanama.com.au
How to get there: