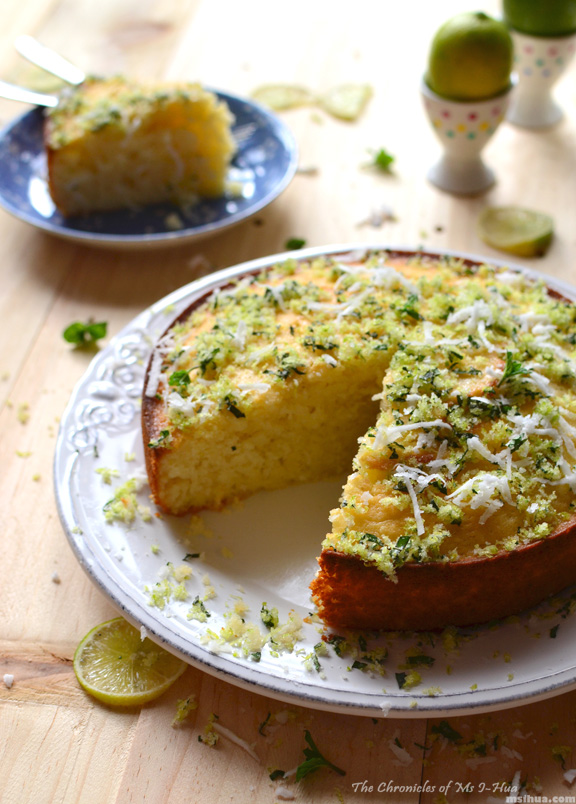 It must be the autumn air that makes me buzz so.
It could also be that summer has stayed on a little later this year and has zapped my brain cells.
In any case, I must have lost my mind as I've gotten into a baking frenzy and I don't know how to stop!
Yes! Me! The one that dislikes baking or baked goods to the extreme!
However, I have discovered in the last few weeks, that I can indeed bake, and I can indeed bake good cakes. Just don't ever let me attempt macarons again. I tried thrice and failed more spectacularly each time.
This cake has helped me find my confidence around baking and the oven.
It's brought me many compliments and demands for the recipe.
It's made people a little brighter, chirpier and pleasant when they have had a taste.
So without further ado, I share with you my recipe for my Lime, Coconut & Olive Oil Cake!
(Recipe adapted from Julie Jansen's Coconut Lime Syrup Cake on Taste.com.au, Souvlaki For the Soul's Lime, Yoghurt & Olive Oil Cake and Smitten Kitchen's Key Lime Coconut Cake)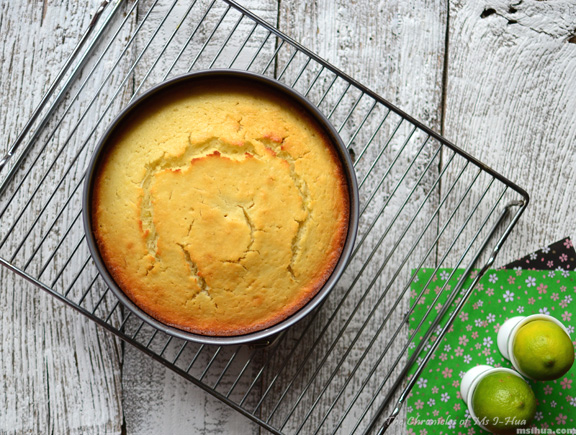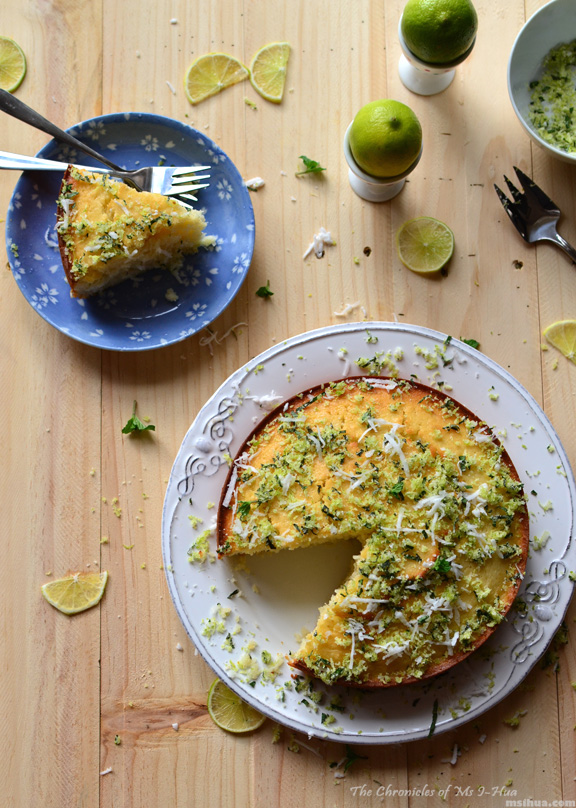 I guarantee that this cake will draw exclamations of surprise and praise.
It brings a smile to everyone's faces. I've baked this cake thrice now and have had everyone comment on how moist and zingy it was.
I love that it is a no fuss, whisk free, stiff egg white free kind of recipe.
Even your kids could make this with their eyes closed 🙂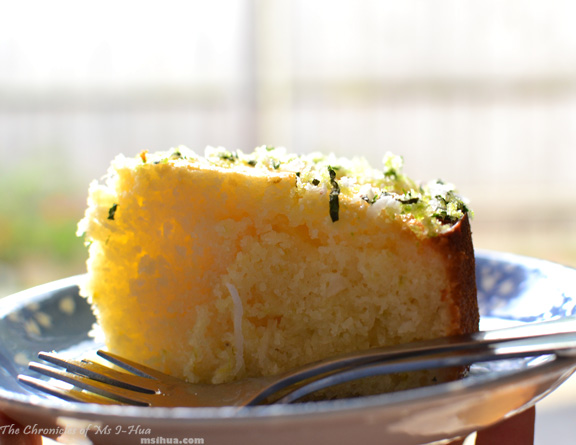 So what do you think of my new-found passion in baking?
I think I may be on to something here!