Every now and again, I will have a massive homesickness attack which renders me hungry. Yes, my friends. Unfortunately, homesickness for me always equates to missing food from my home land.
Luckily for me, these days, whenever I have the urge for Malaysian food, all I have to do is either visit one of the many Malaysian restaurants here in Melbourne or google a recipe online. Technology rocks.
On one particular weekend, I decided I must have curry puffs. Knowing that it required a bit of work (but not how much), I put aside a few hours to get it started.
Let's just say, I'm never going to complain about the prices of curry puffs when I visit Malaysia ever again! For RM0.50-RM 1.00 per curry puff at markets (depending on where and ingredients used) or shops RM 3.50-RM5.00, I'm never going to complain again.
Why was this so hard? Well, I could have gone the cheap and easy route and used pre-made puff pastry. But I wanted to be authentic and needed the more traditional curry puff to satiate my cravings.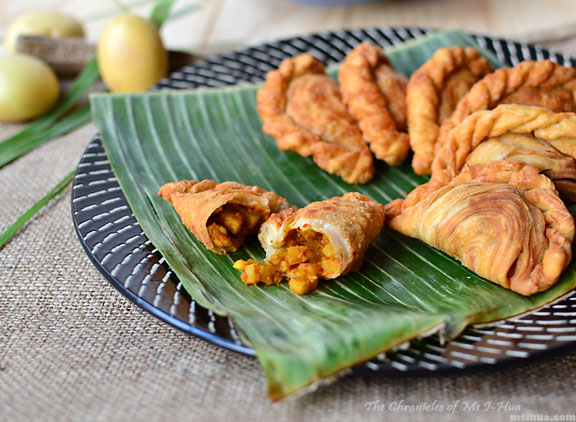 After scouring the internet and coming close to giving up, I came across Samantha Tan's blog with this recipe. It's really easy to follow, as she's given a step by step guide. I thought I'd do the same (just in case you decided you needed Malaysian Curry Puffs in your lives).
This recipe makes about 30 small curry puffs or 20 mid-giant sized ones (which I made as I got tired 😛 ). For this super flaky treat, this recipe incorporates two types of dough (a grease dough and a water dough). The harder of the two is definitely the grease dough, and because I have no stand mixer, my trusty arm muscles were put to good use!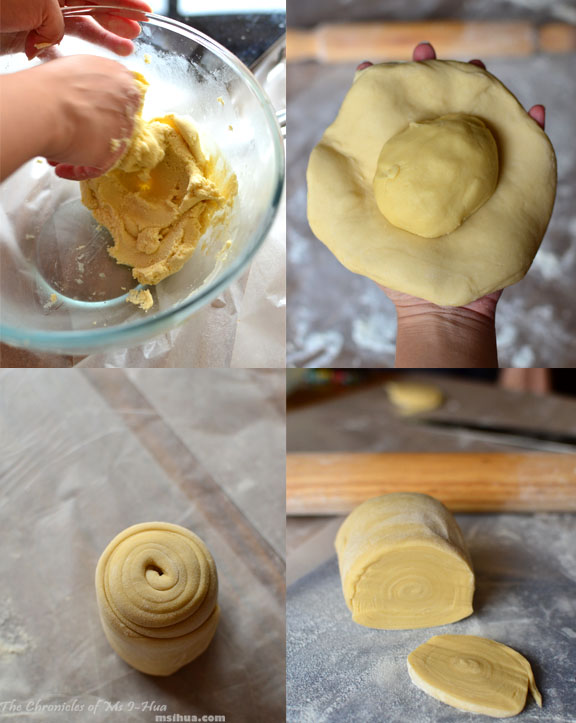 To help you in making these luscious curry puffs, we've put together a montage to show you how it's done!
For a clearer step-by-step guide, I'd suggest visiting Samantha's blog post!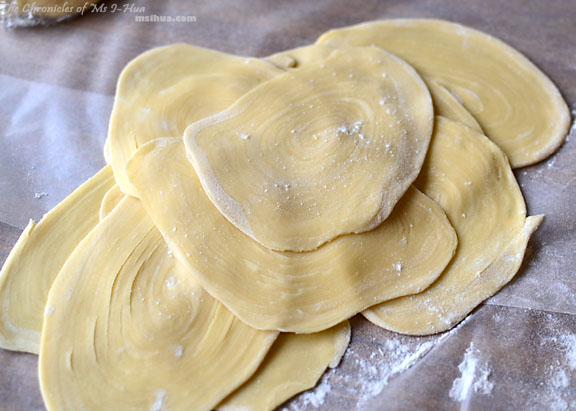 I found the rolled out discs to be very pretty. I was quite happy with the overall end result.
If I was to be mad enough to attempt this again, I'd probably roll them up to be smaller so as to not have too much excess dough. And I would probably improve on my crimping skills the next time.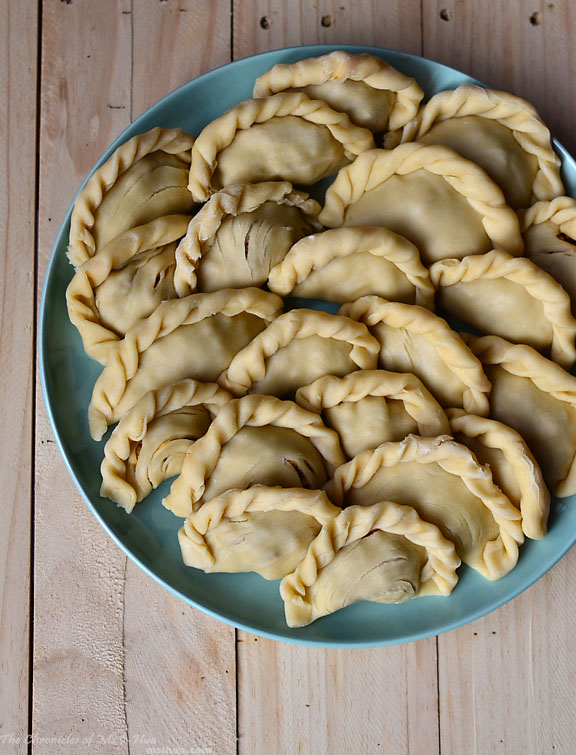 All the curry puffs crimped and waiting to be deep fried!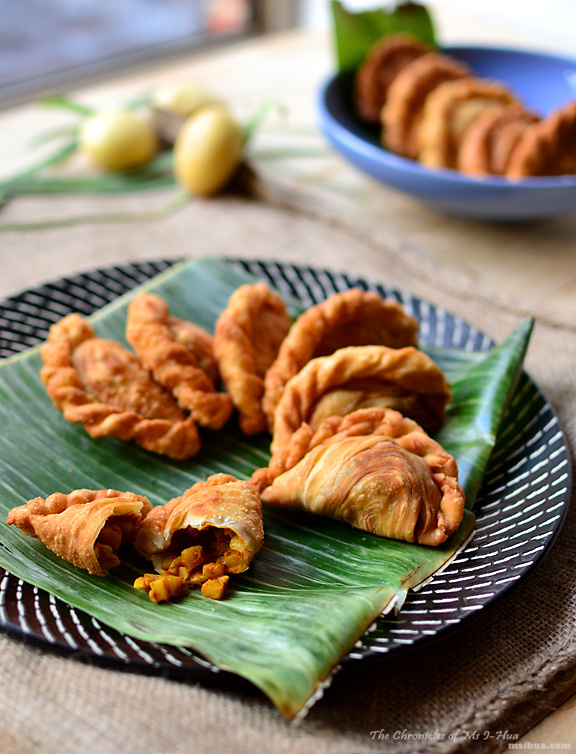 The Boy and I happily ate these as snacks and pre-dinner treats for a couple of days. It definitely was delicious and worth the time and effort which I put into making them.
Would I be jumping back to quickly make these again? Probably not until the craving hits me badly enough. I'll just wait for the next visit home to Malaysia 🙂
A little historical note on curry puffs in Malaysia.
If you think that these look a tad familiar and may have seen them in other cultures, though a little differently, you're not far behind on that logic.
Curry puffs are a hybrid of Samosas and Empanadas which were introduced to Malaya during the spice trading days. Absorbed by the locals, the fillings of curry puffs have changed to suit the local tastes and transformed into the curry puffs you can find today in Malaysia.
Interesting curry puff fillings I have come across over the years includes one that is completely filled with fresh Durian paste! Most traditional curry puffs will only have potatoes in the curry.
The recipe above is a modification of this with the addition of chicken pieces.
Enjoy!