The Arts Centre Melbourne will be running an electrifying series of shows consisting of dance, opera, puppetry and more for its winter season, which kicks off from the 18th July 2013.
Some of the highlights of the Winter season includes Penny Plain (a beautifully dark apocalyptic puppetry comedy); Einstein on the Beach (an epic and ground-breaking opera/contemporary dance fusion); Proximity (a contemporary dance performance captured and artistically manipulated through videography); and finally, Botanica (a beautifully mesmerising performance featuring spectacular costumes, inspiring dance, and theatre).
As part of this winter season series, the fabulous people from the Arts Centre Melbourne are giving away to one of my lucky readers a double pass to watch the Award-Winning dance company, Momix's new production, Botanica!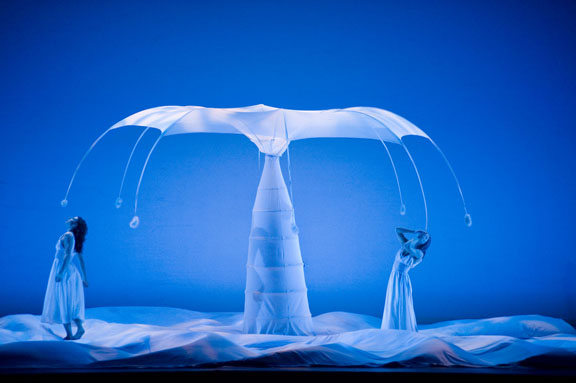 After extensive seasons touring in North America, Europe and Hong Kong, Botanica will make its journey to exclusively present in Australia as part of the Arts Centre Winter Season Series from Wednesday 7th to Sunday 11th August 2013 at the State Theatre.
Drawing inspiration from patterns of nature and the science of plants and flowers, Botanica follows the rhythms of the seasons, through to the changing shape of life on earth and the passing of a day. Set to an eclectic score ranging from birdsong to Vivaldi, nature's changing imagery is revealed through Momix's talented dancers, who embody everything from falling petals to buzzing dragonflies to fossilised dinosaurs. Critically acclaimed for its Cirque du Soleil-esque visuals and inventiveness, Botanica is one of Momix's most successful shows and has two productions touring concurrently world-wide.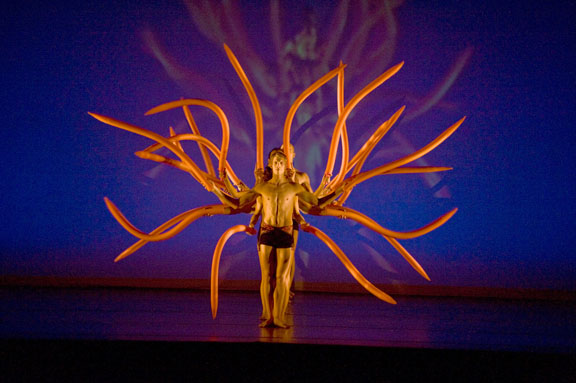 The creative team behind Botanica is a force to be reckoned with! With artistic director and founder Moses Pendleton, (who is heralded as one of America's most widely performed choreographers across stage and screen) at the helm, associate director Cynthia Mann and designer Michael Curry, a master of puppetry and theatrical engineering (who has worked as production designer for Cirque du Soleil, Disney and the Metropolitan Opera as well as for directors Julie Taymor (Broadway's The Lion King) and Robert LePage (Lyon Opera's Le Rossignol)) working together, it will be a show worth immersing yourself into.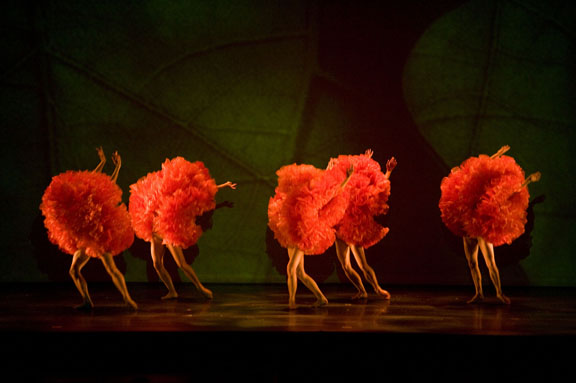 Fun fact: In the music industry, Michael Curry is also known for designing Madonna's half-time show at the SuperBowl and Britney Spears' Femme Fatale Tour.
Details of the Arts Centre Melbourne Winter Series, Botanica:
Address:
Arts Centre Melbourne, State Theatre
Dates/Times:
7:30pm, Wednesday 7 August 2013 to Saturday 10 August 2013
2:30pm, Saturday 10 August 2013
3:00pm, Sunday 11 August 2013
Tickets from $50
For more information about Arts Centre Melbourne visit artscentremelbourne.com.au or phone 1300 182 183. Become a fan of Arts Centre Melbourne on facebook or follow @artscentremelb on Twitter.
_______________________________________________________________________
COMPETITION TIME!
As mentioned, I have a double pass (worth $164) to give away to one lucky reader for Botanica! All you have to do, is:
Like my Facebook Page (if you already have, thank you!)
Leave a comment here, answering this question as creatively as you can!
"When you look at a particular form of plant or flower, what music plays in your mind and why?"
Competition for the giveaway will run from Friday 5th July 2013 to 8:00pm Friday 12th July 2013 (winner to be announced on this post, my Facebook page and Twitter on Saturday 13th July 2013).
Note: Please leave a valid email address in the email box (emails won't be published) as a contact point. The giveaway is open to readers in Australia only.
_______________________________________________________________________
[13/07/2013] Announcement: Winner of The Art's Centre 'Botanica' Double Pass

Thank you to everyone who left creative and hilarious comments here. You made my week!
The Winner is Thanh!
… Congratulations, the winner will be contacted via email.
Competition Now Closed.