I remember the uni days when we used to get smashed on cheap cask wines ($5 for 2 litres) and the drunken prank calls that would ensue from our college house (our shared houses on campus allowed us to ring any of the Monash campus student residents room phones via extension).
Fast forward a couple of semesters, we were social high flyers, partying it up at the latest clubs (those days, Lavish at Docklands was the club to be at). My girlfriends and I would saunter to the bar order our Bacardi 151 shots, toss them back and saunter back to the dance floor.
These days, if it ain't good quality alcohol, I don't get out of the house (old age has mellowed me).
However, I've often been curious about the ways of the bar tendering world. I sometimes day dream about their fast and furious lifestyles. Having met and spoken to a few bartenders in my time, I know this may not necessarily be the case. But I would still like to think that they live James Bond-esques lifestyles (in reality, it's not quite so glamorous).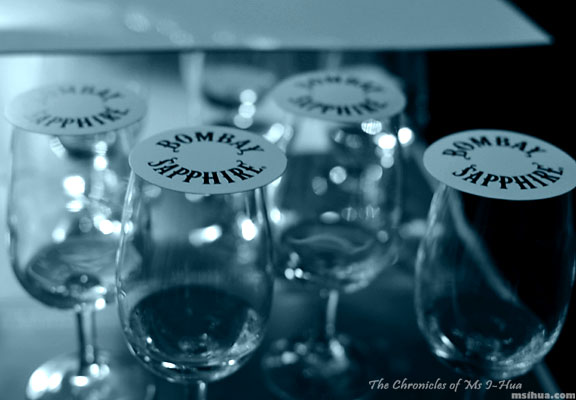 Which brings me to my recent invitation to the Bombay Sapphire Company Flavour Experience with their Global Brand Ambassador Raj Nagra.
In May this year (2013), Bacardi Lion launched their Bombay Spirits Company Flavour Experience (BSCFE) in Australia. It is the world's first de-constructed gin experience designed to break down gin's unique botanicals influence flavour and demonstrate how Bombay Sapphire's unique vapour infusion process creates a brighter, more vibrant gin flavour.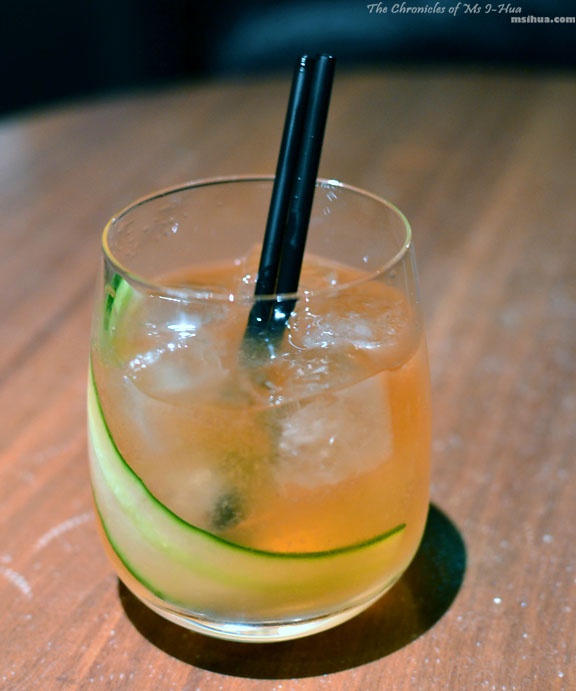 The day started out with us enjoying a few cocktails (mine was made by Raj *winning*) before the class began. We had the Gentleman's Delight followed by The Aviation.
Being the only non-hospitality-industry person in the room definitely made me feel a bit out of place, but I was soon put at ease by the friendly people in the room.
Raj started the session out by walking us all through the history of Bombay Sapphire and the journey it has taken to be where it is to be (standing proud in its sapphire blue bottle).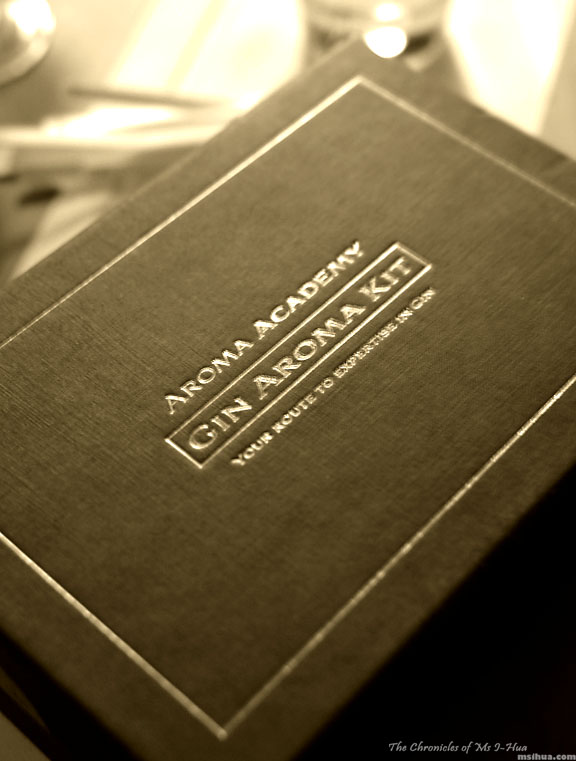 To explain to us about the 10 precious botanicals used in the Bombay Sapphire gin is hard work. Thus, we watched a video that showcased how the botanicals are "held separate from the spirit in perforated copper baskets, and when the heated vapours rise, the distinctive flavour of the botanicals are released" – as described on the website, I couldn't have worded it better.
To experience this de-constructed taste and smell sensory experience, we were each paired up with a gin aroma kit before being instructed by Raj to start smelling each of the aromas and describing what we "experienced".
This was extremely fun and it was astounding to see how with some aromas the entire room agreed or disagreed. Once we'd all had our say about what we thought the smell was to be, we'd look at the description to ascertain the notes. We also went through a Gin Flavour Wheel.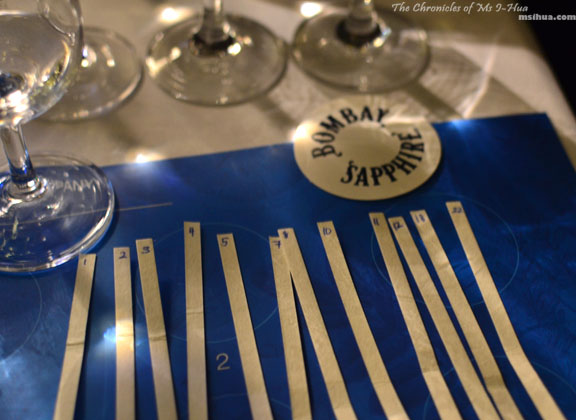 I must say, to be able to be a Master, you are either born with it, or you are hopeless at it. I am the latter.
I've discovered that my palate and olfactory senses is useless and that I can't differentiate between 'Grassy' and 'Grass' (nay, they belong to separate groups; 'Grass in Juniper' and 'Grassy in Green').
It was the most fascinating and sensory awakening class in which I've been to since I dropped Chemistry in Uni.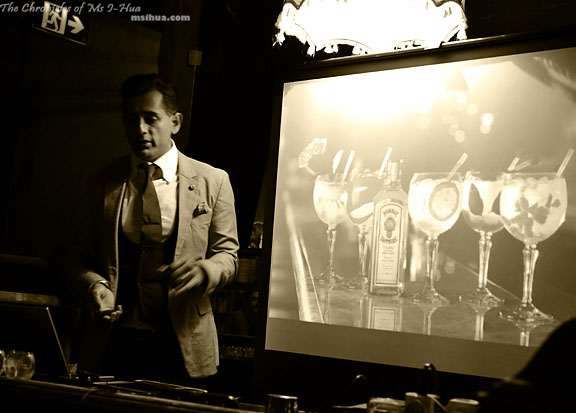 Once we had gone through most of the aroma kit, we then proceeded with a blind taste test of 6 glasses of gin. Most people in the room could discern which brands they were *applauds*.
This experience with my alcohol magicians who turn gin into amazing cocktails had me appreciating the humble juniper berries a lot more.
On a serious note, it did make me want to try gin out in all sorts of different cocktails and play with the flavour combinations to create a sensational drink!
It did make for a fun Tuesday afternoon off work I must admit. Bombay Sapphire Gin Cocktails, here I come!
*Fun fact on Raj Nagra – in February 2011, Raj Nagra and his fellow 42BELOW brand ambassadors, along with six other top bartenders from across the US mixed 1,541 cocktails in one hour – etching their names into the Guinness World Records with an impressive 205 cocktails made in sixty minutes.
** Remember to drink responsibly 🙂
[Ms I-Hua attended the Bombay Sapphire Gin Masterclass courtesy of Bacardi Lion]