It seemed to us that more and more restaurants are ditching the white pressed linen cloth and getting down and cosy with what is term "casual" dining.
Throw out the exclusive 14 course degustation meals, bring in the tapas-styled sharing plates!
And we are all for it. Yes, we do love the class and pomp associated with fine dining meals, but we also love the fun laid-back attitude of eating until your buttons pop mentality that is often associated with casual dining. You can't really undo your belt buckle at a 3 starred fancy restaurant and rub your belly full for all to see.
With this new onslaught of casual dining, comes a small group that is carefully refining the term "casual dining" and tying it to a little class. Mixing the eat-till-you-drop mentality with a little bit of finesse.
One of these restaurants trying this new method is Spoonbill Restaurant & Bar who recently launched their partnership with Laurent-Perrier for a $65 (per person) 6 course sharing meal with a glass of Laurent-Perrier champagne.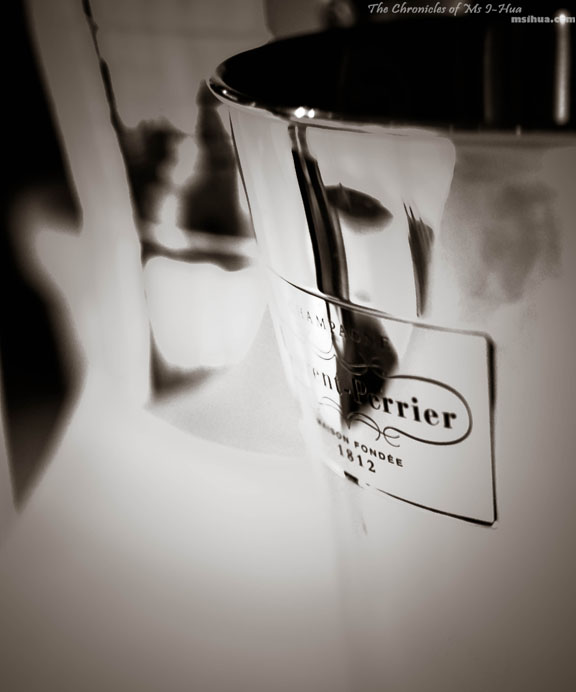 Having spoken to the new restaurant manager, Aaron Glenn (who's come from Crown Casino's Mr Hive Kitchen and Bar) who explained his new concept and vision to us, we can rest assured that this isn't an eat-all-you-can style buffet dining. Instead, he believes that the era for when people dine on a 15 course meal and still walk away hungry with a stopover at the nearest Maccas should be over.
Instead, he wants people to enjoy the atmosphere and elegance of the dishes put before them and still walk away with full bellies.
Partnering with Laurent-Perrier in this new partnership is just the icing on the cake.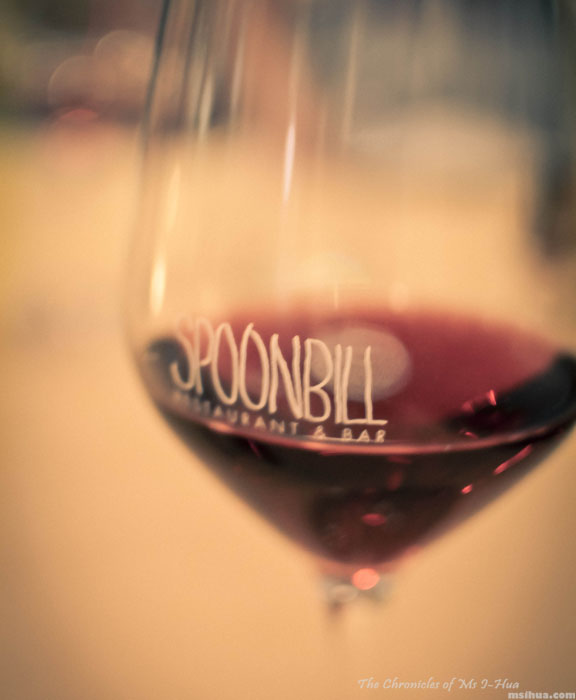 Having visited Spoonbill once before when they opened their doors to the public, we turned up with slight trepidation as we have heard that the quality of food here has been a bit hit and miss.
We did arrive a little early for the event and thus enjoyed a cocktail downstairs at the restaurant bar. I wanted something strong and sweet after a hard day's at work and the bartender readily complied and served up one of his own concoctions (not on the menu) full of berries and lychee. Just what I needed.
Soon we went up to the first level of the hotel and were brought into the pool room a.k.a. function room. It was absolutely delightful dining next to the beautiful swimming pool, with open balconies. However, much too soon, Melbourne's erratic weather had the hotel staff scampering to shut the glass doors from the cold winds that were threatening to ruin the night.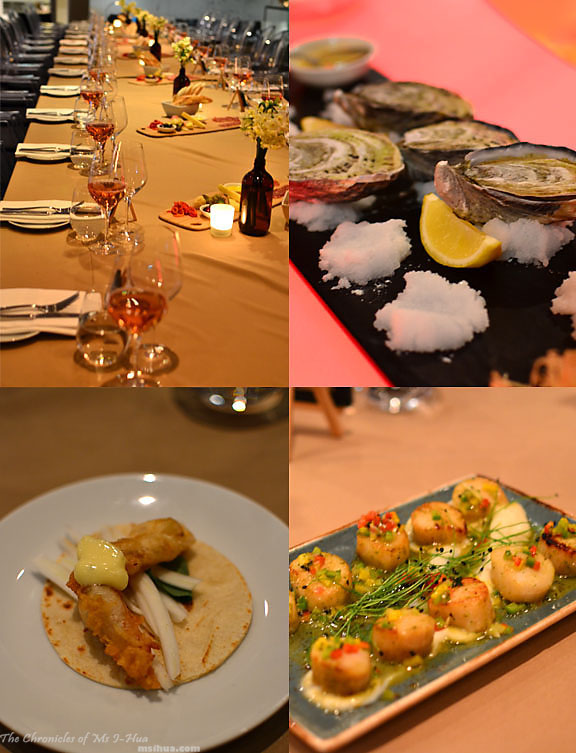 The shared entrees arrived with each guest being much too polite to start the meal. Which was well good with us as that gave us ample time to photograph the food that was being served.
Cloudy Bay Oysters with pickled ginger, spring onion and lemon vinaigrette
Tempura Soft Shell Crab Tacos, wombok, Thai basil
Seared Scallops with chimchurri, cauliflower puree, red pepper salsa
We definitely loved the soft shell crab tacos as it was full of flavour and combination of crunchy and soft texture. Delicious.
The scallops though good would have been better if we had eaten it fresh from the restaurant, as they had suffered a bit due to their travels from the kitchen to the function room.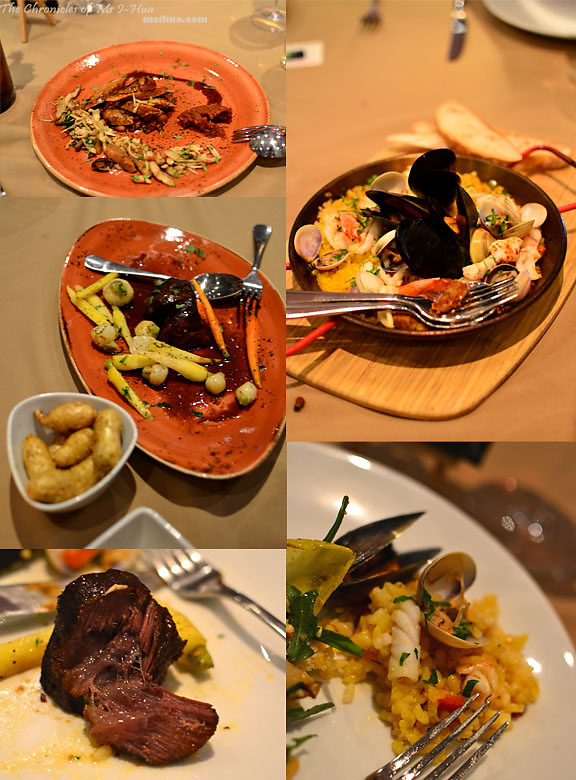 Gamekeepers Sausage with pork, fennel, chilli, grilled scamorza, pine mushrooms
John Olsen's Famous Paella
"From the Butcher" – an every changing dish of the day from the butcher. We had a Slow Cooked Beef with heirloom carrots and radishes that night.
My favourite dish of the night would have had to be the sausage. It was bursting with spices and I can't ever go pass a dish with mushrooms. My straying fork (bad fork!) kept going back for more!
The Paella which we were most worried about smooth our fears away as it was full of flavour having absorbed the rich seafood broth it was cooked in.
Hazelnut Meringues with coffee cream and espresso syrup
A Taste of Chocolate – selection of chocolate decadence
3 Cheeses with a changing selection of the finest local cheeses served with fruits, quince paste and lavos
The service was a tad slower than I would have liked, and as such when dessert was served, most of the guests had left, which allowed most of us to move up the table and have a bigger portion of desserts. I can only deduce that the kitchen was focussing on the actual guests dining in the restaurant to allow the guests upstairs to mingle, drink and socialise.
I was so pleased to see the hazelnut meringue on offer as that was one of the most memorable things we had the last time.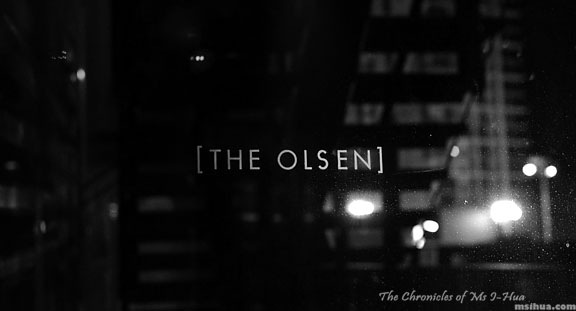 When we asked Aaron how the actual menu would be offered to people who wanted to dine on the actual sharing menu, we were happy to note that it would be up to the customer. They would be offered a range of entrees, mains and desserts to choose from and select the dishes they would like to share as their courses. Rather than limit the choices to the restaurant, he mentioned that in this way, customers can return time and time again and have a different experience with their food.
With that in mind, the Boy and I are planning to revisit Spoonbill officially to test out the Laurent-Perrier Sharing Menu as we were quite intrigue with some of the dishes we tasted during the launch night. We'll just let them settle in to the menu for a few more weeks before we do.
Laurent-Perrier Sharing Menu Details:
Option 1: $65pp with a choice of 6 dishes
Option 2: $85pp with a choice of 9 dishes
Option 3: $105pp with a choice of 12 dishes
*Includes a glass of Laurent-Perrier Champagne
[Ms I-Hua & The Boy attended the launch as guests of The Spoonbill Restaurant & Bar and The Olsen Hotel]
*Disclaimer: All food ratings & review are purely based on my own experiences and how I feel about the service, food and quality at the time of visit
Food/ Cuisine: Modern Australian
Dining Style: Restaurant

Opening Hours:
Monday to Sunday, 6:30am – 1:00am (for Breakfast, Lunch & Dinner)
Address:
637 – 641 Chapel Street
South Yarra VIC 3141
Tel: (03) 9040 1333
Website: http://www.artserieshotels.com.au/Olsen/spoonbill
Twitter: @TheOlsenHotel
How to get there: