When I go shopping at markets, I often get carried away when I see a good deal that just cries for my attention.
Take for example the $1 or $2 bags of fruits and veggies that are constantly being heralded by stalls wanting to be rid of them. There's never anything wrong with these bags of produce apart from being a day or two old and not looking as fresh anymore. However, customers tend to ignore these slightly battered looking fruits or veggies and go for the prettier ones on display.
I always snag these bags. Which also explains why we always have a little too much food in the kitchen, pantry and fridge. This usually means I have a home prepared meal and save on lunch money during the week.
However, there are times when I bite off more than I can chew. Take for example avocados. These tiny buggers are so bloody expensive at the local supermarkets ($2.98 each!) that as much as I love them, I tend to skip out on them due to the price. So when I saw them going 5 for $2, I was caught, hook, line and sinker.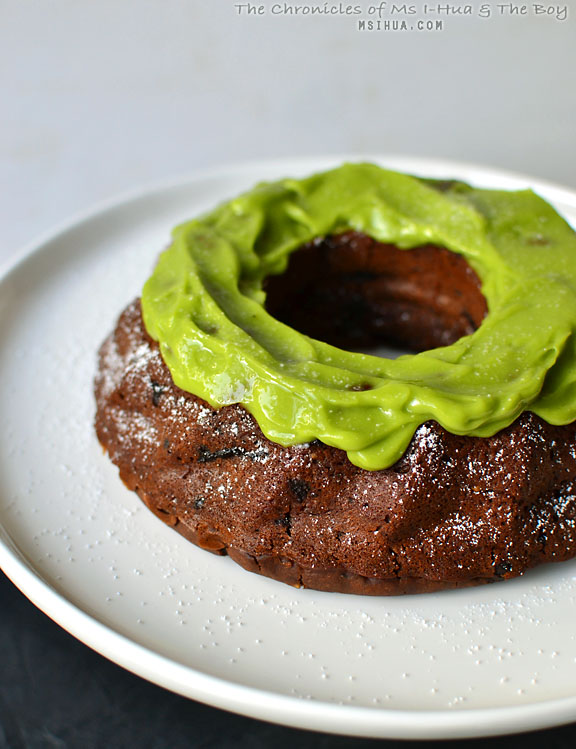 That's how I ended up baking a slightly Vegan cake. I had to use the avocados before they turned. I just had to bake with them 🙂
Taste wise, this Avocado Chocolate Cake has no definable avocado flavour apart from a slight hint in the frosting. The cake is super moist and it wasn't until I pointed out that I had used avocado in the ingredients that people went, "Ahhh! I knew it!".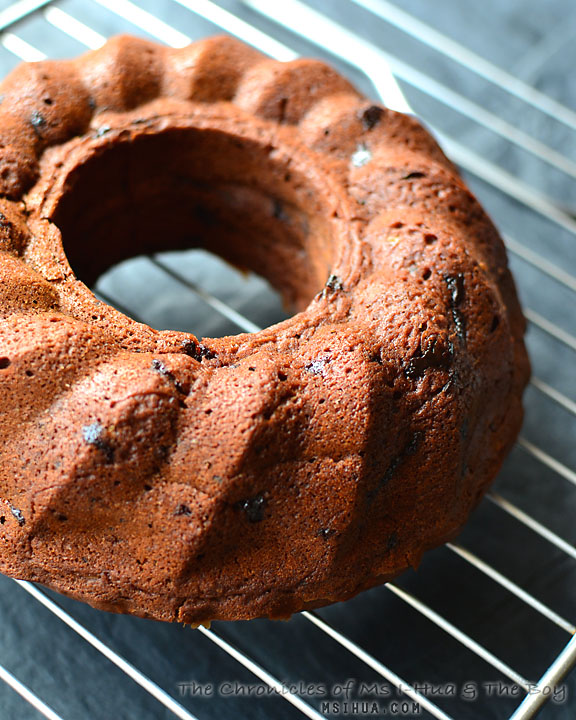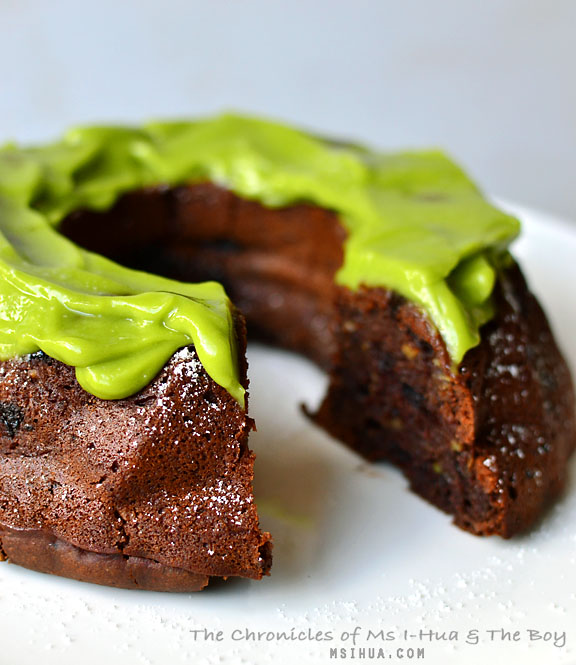 I liked that the cake was super moist and had a healthy core ingredient.
It sure made me feel less guilty as I indulged in a rather large slice of chocolate cake.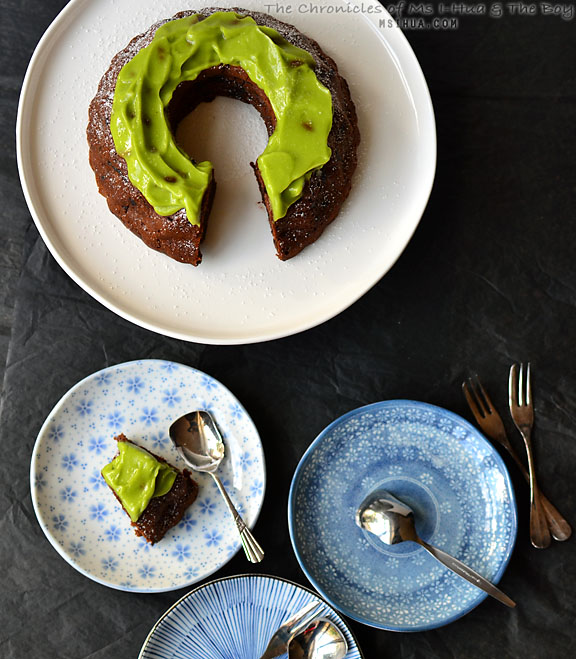 So what do you think? Would you give this cake a go?