And so we have arrived at the epitome of my baking prowess. I always said that I would never attempt pastry, but that fell flat in my face when I successfully made the Spiral Curry Puff pastry.
Not wanting to let a technical recipe pass me by, I have begun challenging myself more and more in the confines of my kitchen. Having had quite a few stern conversations with my oven, we now get along fine.
In this post, I would like to share with you the second dish we brought to the French National Day (Bastille Day) celebration we attended in July. I was most proud of this dish because I managed to make sweet crust pastry! Yay! Now that I've done it, I can safely say that I will now continue to buy store bought frozen sheets of the pastry. It's just simpler.
However, if you are like me and would like to challenge yourself just once to prove that you can do it, the recipe below is pretty simple 🙂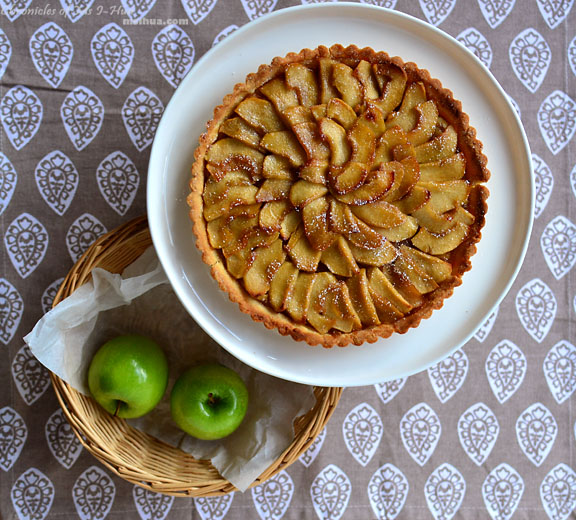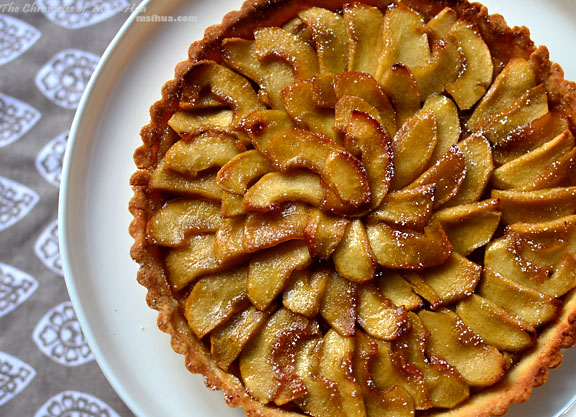 For this recipe, the only thing I modified was the use of the apricot glaze. Not having any apricot preserves handy, I utilised the syrup from canned apricots instead as apricots are usually preserved in a mixture of pear and apple juice.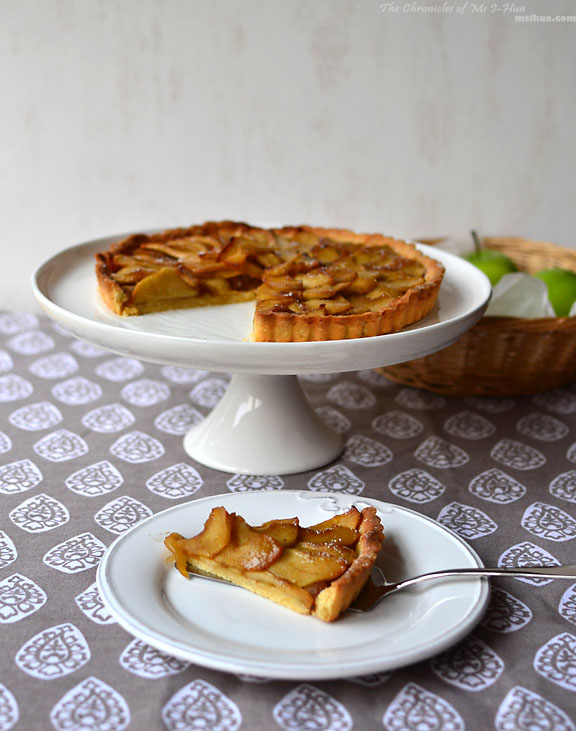 What say you? Would you like a slice of this?
It was quite a simple recipe to follow, but it did take time. So as usual, my advice to you is to prepare and be organised. Have all your ingredients weighed and lined up in their sections before starting so as to not become frantic in the baking process.
Most of all, enjoy and have fun!