Sometimes when you have been working non-stop and haven't had a proper holiday break, your body just shouts at you, "OI! Chill out, relax!"
So you come up with a thousand and one excuses to not take some time out, recuperate and get back to work all freshen up.
Sometimes though, you just need someone to pamper you and to relieve you of that stress.
Luckily for me, the lovely folks at The Vibe Savoy Hotel in Melbourne decided to let me do just that. I was invited to hibernate like a bear in winter.
As part of their Sleep In @ Vibe deal (currently on offer to all who book by September 30, 2013 to stay at any Vibe in Australia* during the Sleep In @ Vibe deal with rooms available from $139* per night), I was cordially invited to be pampered and take a night out of my busy work schedule.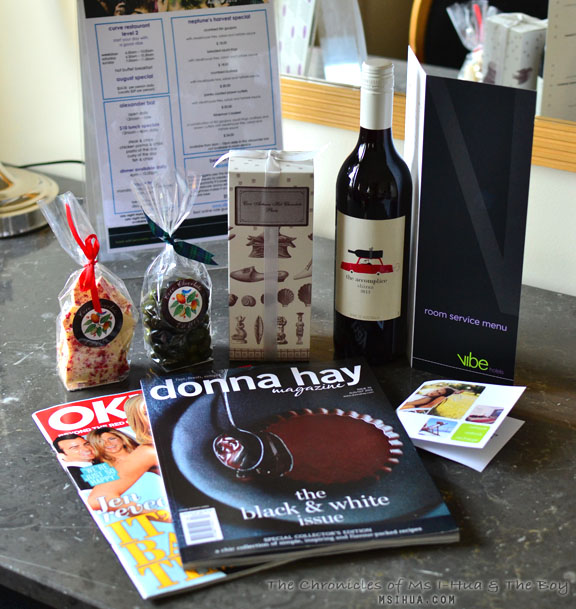 This beautiful heritage building is conveniently located by the doorstep of Melbourne's Southern Cross Station (and Shopping district), The Vibe Hotel is an easy stroll from anywhere within Melbourne CBD.
Also appropriately available are the tram stops right in front of the hotel. Perfect if you were heading out to Etihad Stadium and Southbank precinct as well as the Melbourne Convention & Exhibition Centre.
Upon arrival, I was greeted with complimentary hot chocolate, reading material, snacks and a bottle of wine. Staff were friendly and were always cheerful even when I rang them over the phone.
For our stay (The Boy joined me after work), we were put up at the Executive Room with the most inviting king bed. The usual room amenities were readily on hand as well.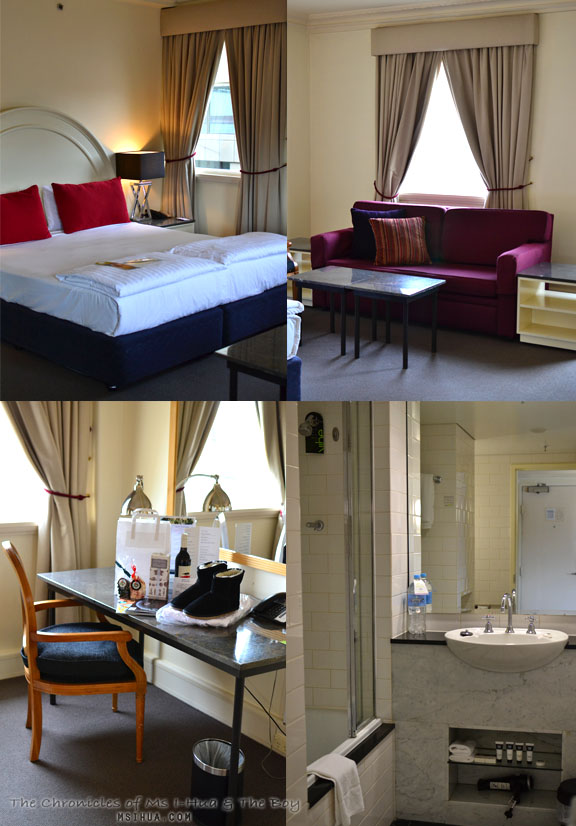 What was even more exciting and what I'd been so looking forward to was my in-room massage.
That's right! I was extra pampered and had an hour long massage at the private confines of our executive room.
By the time The Boy came to join me, I was so relaxed and jelly-like from my massage that I didn't want to get up!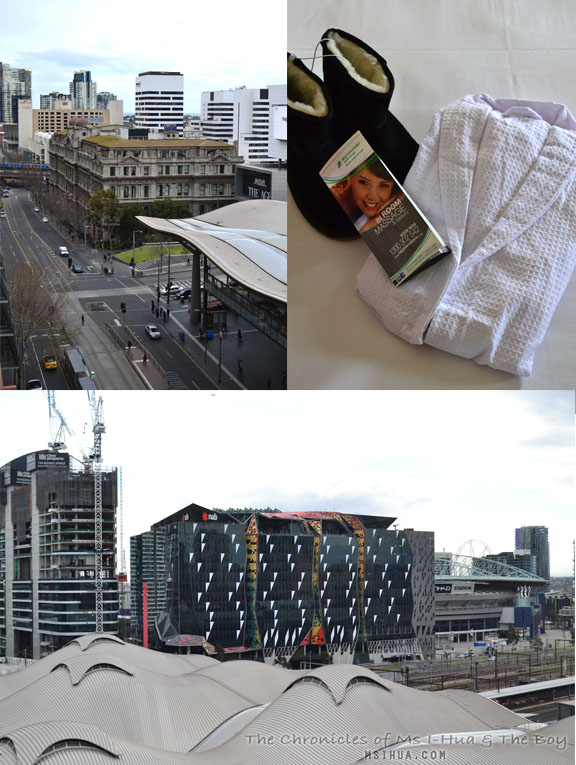 Did I also mention that I received complimentary Ugg boots and a bath robe to parade around the room in?
The view of Melbourne CBD and Docklands from Spencer Street is so very different when you are looking at it from way up high (as opposed to running around the street to catch the train).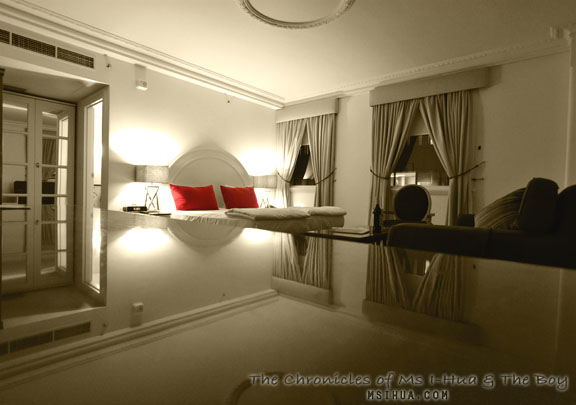 The room was peaceful despite being in the heart of the CBD. The walls were thick enough to prevent any noise from neighbouring rooms to puncture the peace that was enveloping us.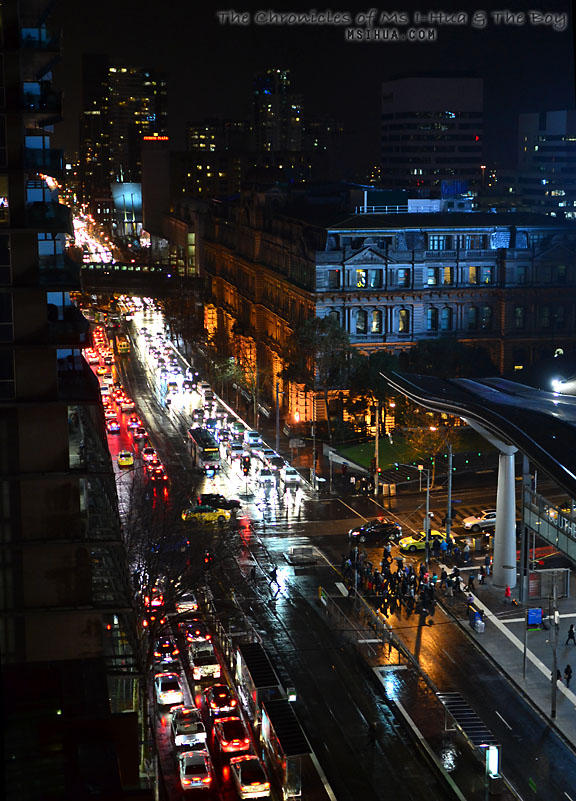 As we got ready for dinner (we were meeting friends in the city for dinner), we managed to take some beautiful night shots from our room.
I <3 Melbourne 🙂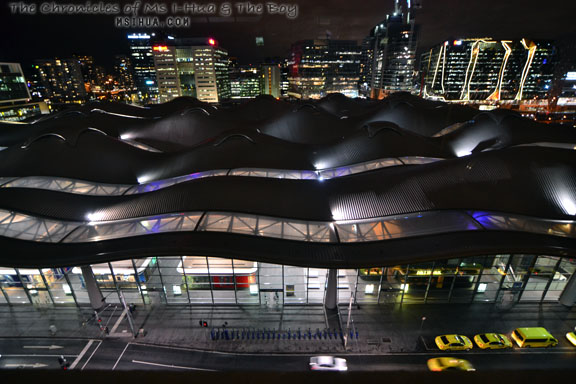 It was great to be able to hang out in a hotel to relax after work, get pampered, shower and be dressed for dinner without the hassle of looking for parking in the city. The Boy and I strolled up hand-in-hand to meet Azzie and Al where we spent a very good night laughing and eating with.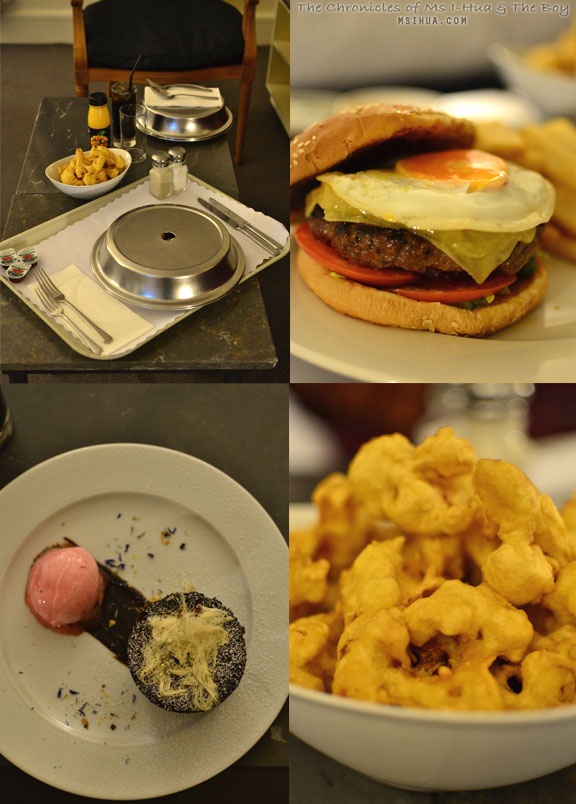 After our dinner, we took a slow walk back to our hotel room. There was no need to rush. It was such a lovely feeling.
Despite having dinner earlier in the evening, The Boy decided that we should order room service for our supper whilst we watched our in-room movie.
We had the Vibe Angus Beef Burger, Cauliflower Fritters and Chocolate Fondant. The chocolate fondant was the winner of the night for us. The other two dishes were passable.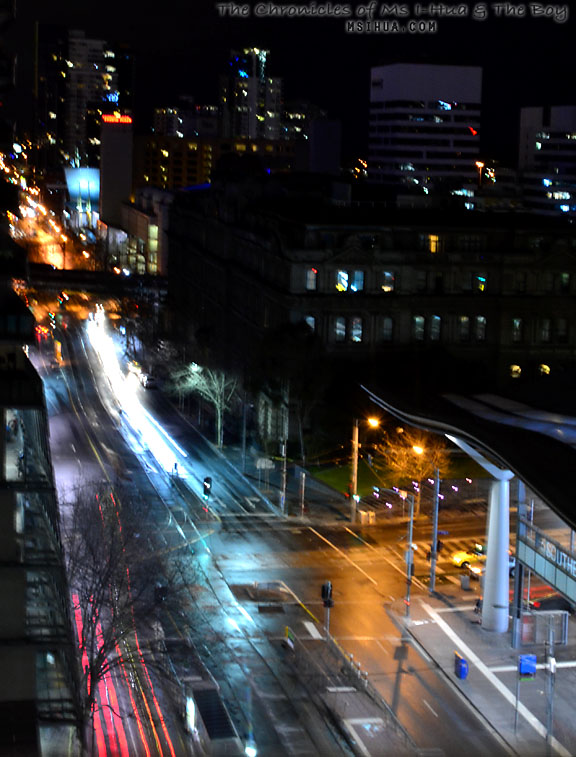 After our movie, we said goodnight as the next day was a work day! However, with the Sleep In @ Vibe deal, you do get the chance of a late check-out of 12 noon. So if you are planning a relaxing getaway night here, don't stress out about being kicked out from your comfy bed the next morning 🙂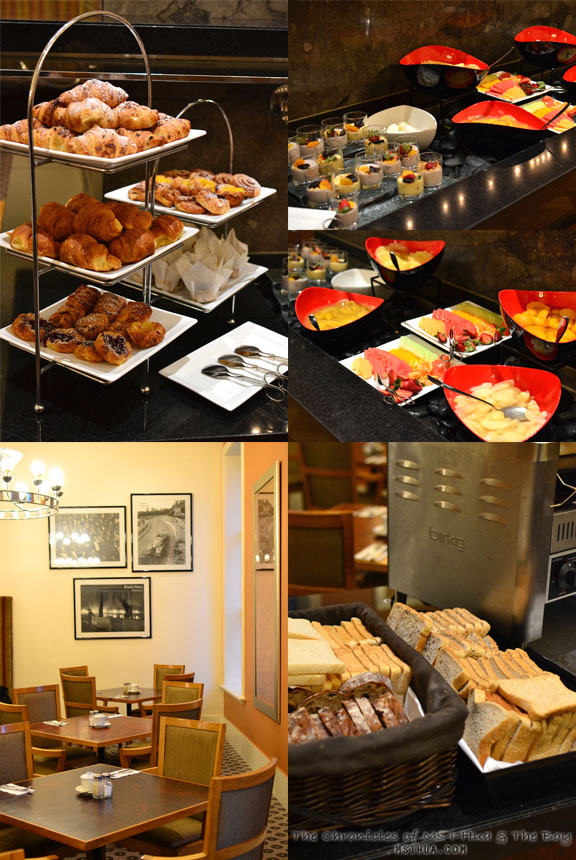 We woke up and made our way to the breakfast buffet at Level 2. Once again, if you do book under the Sleep In @ Vibe deal, you will receive two complimentary breakfast buffet meals.
After breakfast, The Boy had to run off to work. I went back to the room to freshen up a bit before heading to work. It felt good not having to rush in from the peak hour train ride and I was very relaxed as I got to my desk much to the envy of my work colleagues 🙂
Sleep In @ Vibe Details:
The Sleep in @ Vibe package is available from just $139*per night.
The Sleep in @ Vibe package includes:
Overnight accommodation in a vibe-rant guest room
Buffet breakfast daily for two adults
Late check out at noon
*See website for more details: http://www.vibehotels.com.au/hotel-deals/sleep-in-at-vibe/
**Disclaimer: This review is purely based on my own experiences and how I feel about the service, facilities & food at the time of visit
Address:
630 Little Collins Street
Melbourne VIC 3000
Tel: (+61) 3 9622 8888 or Book Online
Fax: (+61) 3 9622 8818
Email: [email protected]
Website: http://www.vibehotels.com.au/hotels/victoria/melbourne/cbd/vibe-savoy-melbourne/

TripAdvisor Reviews: Vibe Savoy Hotel Melbourne Reviews
Some Other Quick Links: Hotel Room Types , Car Park , Business Traveller Benefits , Wedding Reception Info , Conference Venues , Restaurant & Bar
How to get there: