When a bunch of us got together to celebrate Bastille day this year, we decided to make it a grandiose affair. Also known as La Fête Nationale or the French National Day. Whilst the date (July 14th) coincides with the storming of Bastille, the French National Day instead, commemorates the short lived constitutional monarchy in 1790.
For this occasion, each one of us would attempt a classic French recipe to showcase and share with the gang. The Boy and I couldn't decide on what we would bring to the party. So we made a dish each (naturally). The Boy cooked the savoury dish and I cooked the dessert.
Here is the first of the two dishes we brought to the party.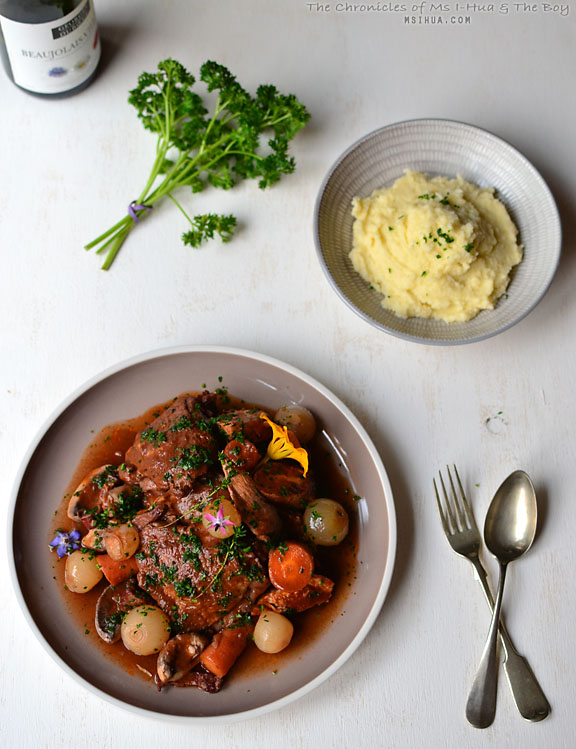 Slow Cooked Coq Au Vin otherwise known as slow cooked chicken in wine 😛 The twist with this recipe is the use of Beaujolais instead of the usual Burgundy wine (which is the region where this dish is said to have originated from). The other ingredient we have used in lieu of a rooster (or cockerel) is the chicken.
Legend has it that Julius Caesar's cook came up with the very first coq au vin dish when the Gaul's presented JC with a rooster. In an attempt to break down the tough bird, the cook braised the rooster with Burgundy wine before serving it to JC. Though there are no concrete evidence that the legend is true, it makes for a good telling 🙂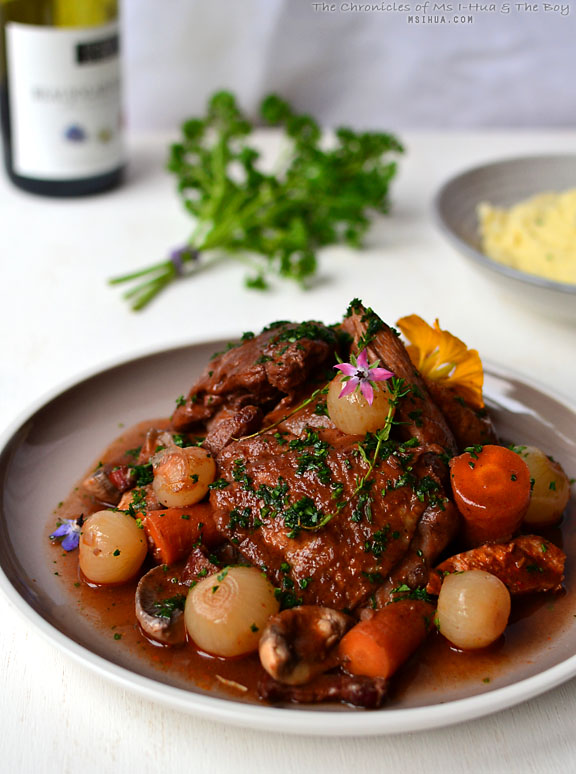 Everything in this dish was succulent, tender and bursting with flavour.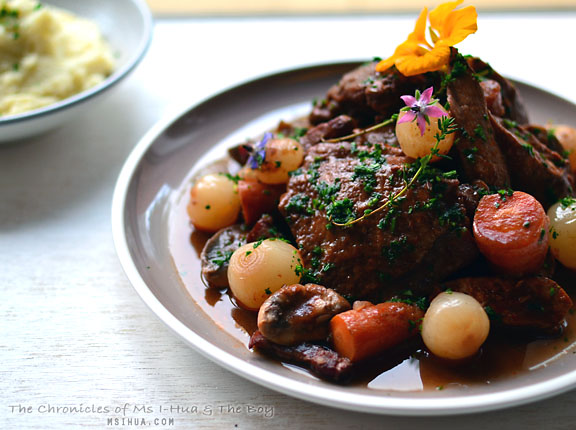 At the end of the night, there weren't much leftovers. That, my friends, is an amazing feat considering we had close to 15 dishes between the 13 of us 🙂