By now we are on our last leg of our mini Malaysian vacation. Despite having a fiery start to the holiday (16 hour delay by Air Asia), we have made the most of it. I've been eating and sleeping way more than usual to more delight and The Boy's dismay 😛
As we enjoy our last couple of days here, I thought I would leave you with a sweet treat over the weekend to mull on until we get home to bask you with our glorious presence ><
Here is my Ube Opera Cake (Fun Fact: Yam/Taro/Ube is an edible tuber cultivated for consumption around the world).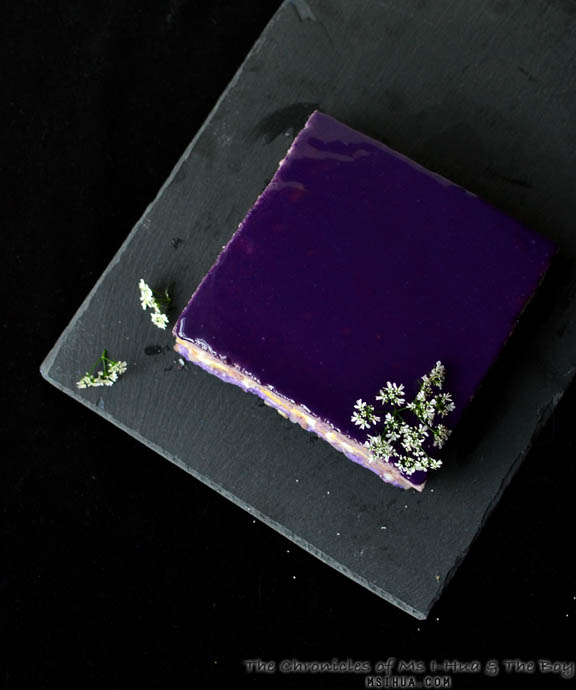 Using the same principles as the Matcha Opera Gateau I recently made (TBH the very next day, I made this cake after that Matcha experiment went so well), I went on to create this beauty.
Hope you enjoy this pretty and delicious cake (Daisy had some and she said it was good!).
The layers though similar to the Matcha Opera Gateau were slightly tweaked to give this cake a slightly more Filipino feel as I was inspired by the Ube Macapuno cake style.
The layers I had were:
Ube and Macadamia Nut Feuilletine
Ube Mousse
Buko (Young Shredded Coconut)
White Chocolate Buttercream
Ube Sponge
Ube Ganache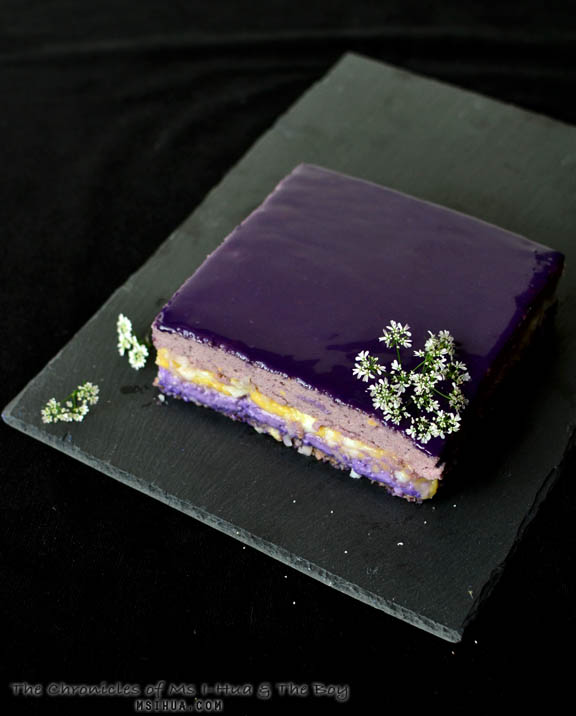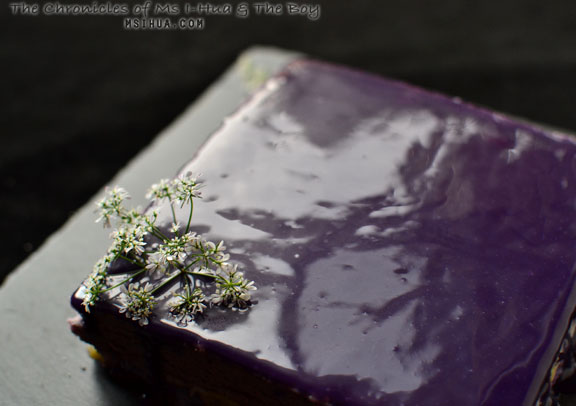 What do you think? Isn't it a beautiful marvel? I love the complexity and layers of different textures and taste. The Boy has promised to buy me a whole big box of feuilletine coming up so this means more variants on Opera cakes or Gateaus! Wuhoo!
Have a lovely weekend and see you on the flip side 🙂