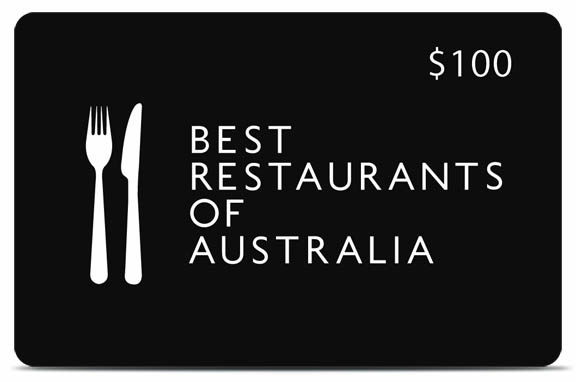 The silly season of summer yuletide is fast upon us. Blink and the next thing you know spring will be over and Christmas is next month!
What do you give someone who has everything they want? You know, that friend.
Yup. The friend that has their own taste and knows exactly what they want. You know that if you buy them something, it'll most likely be traded away or returned to the shop for an exchange.
How do I know that friend so well?
Embarrassingly, I can at times, be one of those friends. However, I won't go as far to say I give away anything given to me. Sometimes it's just kept in the box it came in never to be seen again 0_0.
I am not what you would call fussy, I just know what I want 😛 Though I do love a well thought out gift, when it comes to certain things, I do very much prefer a gift card.
There is one gift card that not only works as a well thought out gift, but a gift that speaks to people from all walks of life.
Yep! I'm talking about a restaurant gift card. Not any restaurant gift card, the Best Restaurants of Australia gift card.
Not only will this be much appreciated, the person receiving this card will have over 600 restaurants to choose from Australia wide! Think of all the possibilities. I received one for my 30th birthday from a bunch of beautiful friends this year and am saving it for a special occasion with The Boy.
The best thing about the card? It's valid for 12 months, so even if the person who received the card doesn't use it immediately, they will have 12 months from the date of issue to decide where they would love to go with the help of your gift card.
Go ahead, spoil your loved ones silly.
Get them a gift card that is useful and one that they will love. It is the ultimate dining give card 🙂
And for those who want to try their luck at winning a spectacular gift card to splurge this Christmas, the peeps at Best Restaurants of Australia are running a giveaway competition via their Facebook page.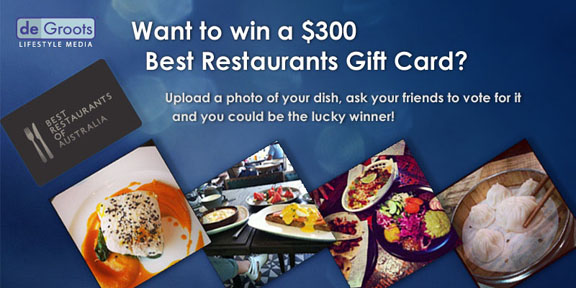 All you have to do is take a photo of a dish you have enjoyed at a restaurant that is listed on www.bestrestaurants.com.au and upload it to the competition.
Ask your friends and family to vote for your photo. The two photos with the most votes will win a $300 Best Restaurants Gift Card!
Don't forget to tag which restaurant the photo was taken from.
Best Restaurants will be running the competition from the 1st of November 2013 to the 6th of December 2013. Get in quick! Terms and Conditions apply.
Join the Competition now at Best Restaurants!
[This post is sponsored by de Groots Lifestyle Media. Images provided by de Groots Lifestyle Media]