So in my last ice-cream post on n2Melbourne hitting Melbourne's doorstep, I mentioned that I had not the chance to try the gelati at Spring St Grocer.
So on my last day off, I took a train down to Parliament and went for a little walk.
When I first passed Spring St Grocer, I wasn't sure if it was the right place. You see, Spring Street Grocer is indeed a grocer. They sell produce. But they also sell cheese, rolls and of course, gelati from their Gelateria Primavera.
But where were these elusive tubs of gelati? Where was the ice-cream window?
Upon closer inspection, you can see that these gelati are in fact kept in pozzetti. These stainless steel tubs are refrigerated at the bottom keeping the gelati fresh and cool.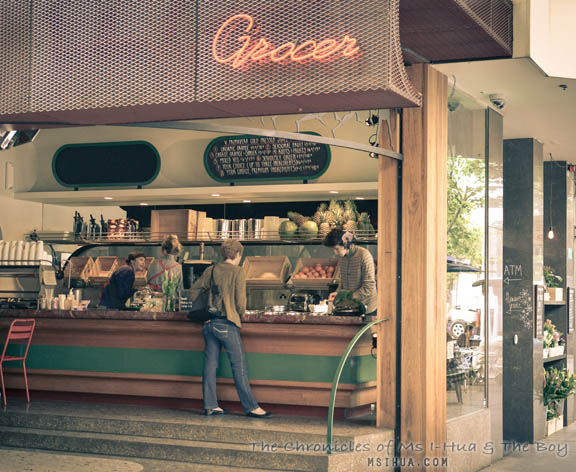 Arriving at 10 am, I decided the day was still too fresh for cold gelati and decided to go ahead with my errands before coming back later in the afternoon. Noting that there was a hand written chart of up to 10 milk-based gelati flavours and six dairy-free sorbets, I knew I'd be safe coming back for my cold treat.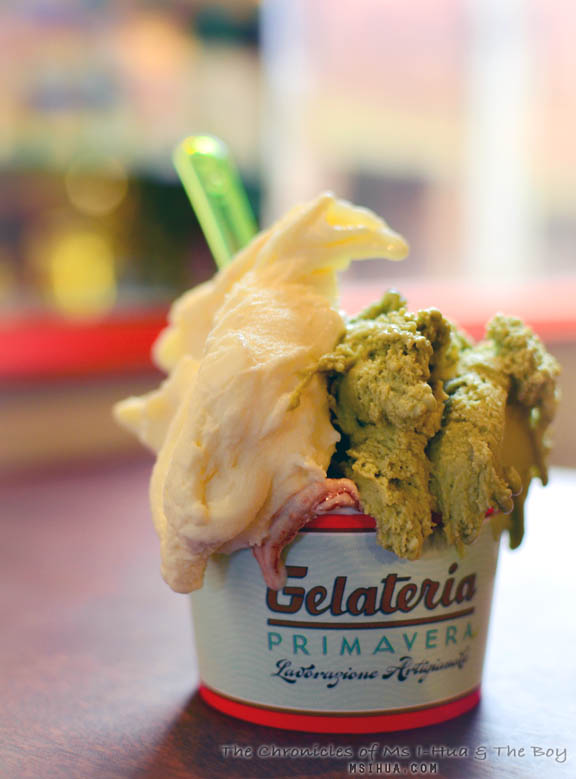 Back, I came around 2.30pm and two of the flavours had sold out! Waa waa guitar.
Undeterred I chose 3 flavours of Pistachio, Fior de Latte and predictably, Biscotti & Nutella.
How does the price structure work here? Simple. You can either go Small (1 flavour) $4.50, Medium (1-3 flavours) $6.50 or Large (1-4 flavours) $7.50.
Spring St Grocer has tiny side tables and stools for their gelati diners to relax in, whilst their Deli diners get a different section to dine in further into the shop.
As I sat there and studied the produce and cool products on sale (Serrano Ham stock) I couldn't help but noticed that customers would come in, only to disappear down the stairs. Moments later, they would return up with smiles on their faces.
It wasn't until later that it hit me that they were going to the cheese cellar for the amazing collection put together by award winning cheesemonger, Anthony Femia.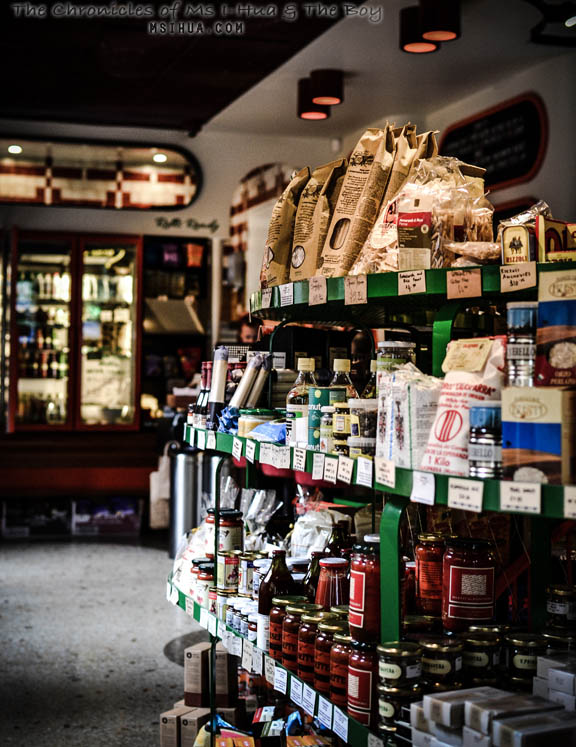 What did I think of the quality of the gelati? It was good. Though the flavours I chose were not as bold as I would have liked, the safe choicest were good. Stand out flavour would have to be the milk gelati. I can't wait to go back for more!
Next time I'll visit for the cheese. I'll be one of those people who curiously disappear into the cellar under the stairs.
But for now, Spring St Grocer gelati, you have my heart 🙂
*Disclaimer: All food ratings & review are purely based on my own experiences and how I feel about the service, food and quality at the time of visit
Food/ Cuisine: Gelati & Sandwiches/Rolls/Grocer
Dining Style: Limited Seats/Take Away
Opening Hours (Gelateria):
Monday to Friday, 7:00am – 12:00am
Saturday & Sunday, 9:00am – 12:00am
Address:
157 Spring Street
Melbourne VIC 3000
Tel: (03) 9639 0335
Website: http://www.springstreetgrocer.com.au/

Twitter: @SpringStGrocer

How to get there: