As part of this year's inaugural month-long Good Food Month feature, the rock stars of the hospitality world such as René Redzepi from Noma in Copenhagen (ranked second in the San Pellegrino and Acqua Panna World's 50 Best Restaurants list for 2013) and Alex Atala from D.O.M in Brazil (ranked sixth in the same list) were brought out to party in Australia.
We were lucky enough to catch both of these amazing men in action for their book launch.
Rene's was a free (tickets were open to all on a first come first serve basis) talk on his second book, A Work in Progress: Journal, Recipes and Snapshots at the Wheeler Centre, a most awe-inspiring and touching talk.
Alex Atala on the other hand, chose to have his book launch as a Galinhada party instead 🙂 Alex appeared at Good Food Month courtesy of Margaret River Gourmet Escape. When I told The Boy that we had been invited to see Alex Atala, I swear he nearly cried with joy (#chefgroupie).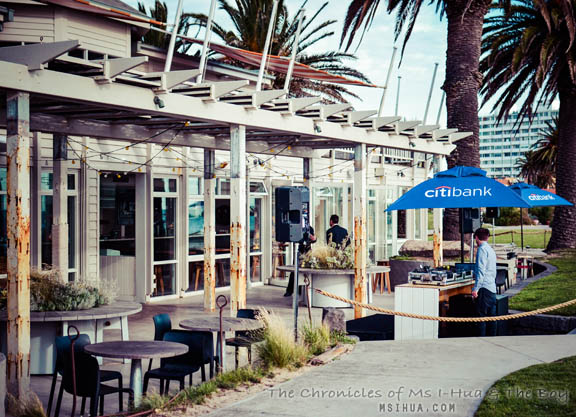 If you are unfamiliar with Alex Atala, this will be a quick recap on his achievements to bring you up to speed. As per the media release, "one of the most influential and exciting chefs in the world, Alex Atala's approach to fine-dining has not only changed the face of Brazilian gastronomy but created a whole new culinary movement around uniquely Brazilian ingredients, techniques and traditions. His restaurant, D.O.M. in Sao Paolo, was recently ranked second in Latin America – sixth on the World's 50 Best Restaurants list, sponsored by S.Pellegrino & Acqua Panna."
"How influential is he?", I hear you ask. Well, he 'inspired' René Redzepi to serve ants in his own restaurant after speaking at the MAD symposium!
"Alex's new book D.O.M – Rediscovering Brazilian Ingredients is the culmination of years of research and profiles more than 40 unique products from the Amazon and beyond. Alex describes the story of each ingredient's remarkable rediscovery, and the fascinating farmers and producers he has met along the way."
The book which contains recipes, of which amateur home chefs won't be able to replicate (unless you can easily source Amazonian ingredients or find a Zebus at the local butcher shop), makes for an interesting read as well as a beautiful coffee table book as the pictures in it are stunning. We of course, bought ourselves a copy!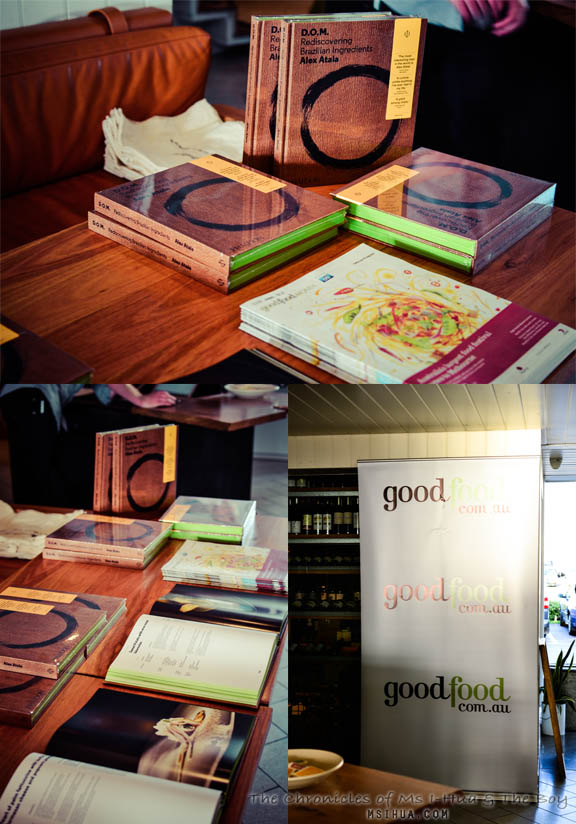 Being no stranger to the turn tables, it wasn't a surprise that the book launch would be a party. Based on the regular "chicken nights" Alex holds at his restaurant in Sao Paolo, guests were able to sample food from the Stokehouse where the Brazilian party was held as well as Alex's famous home-style Brazilian chicken feast (Galinhada).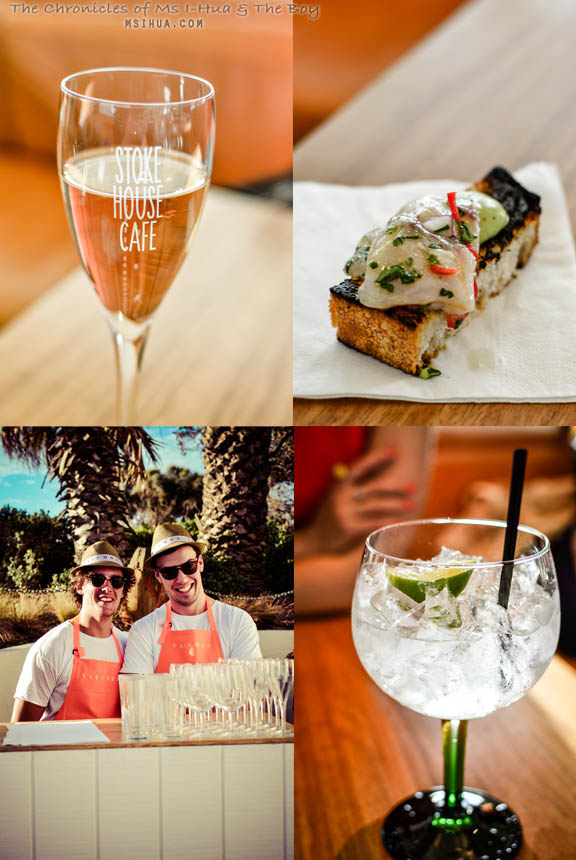 With the music pumping guests sampled delicious canapés from the kitchens of Stokehouse Cafe. We particularly loved the beautiful grilled prawns that were served.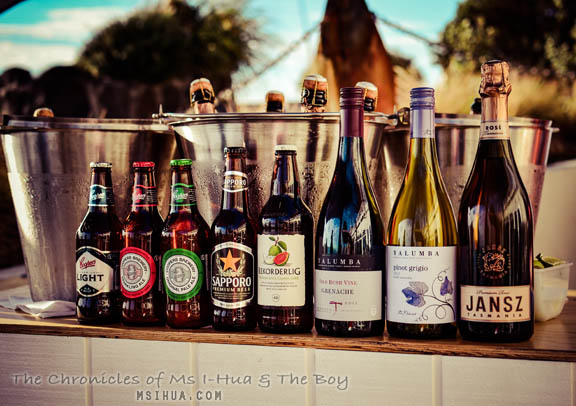 There was an assortment of drinks and I got stuck into the giant party sized Gin and Tonic. One can never go wrong with a good G&T!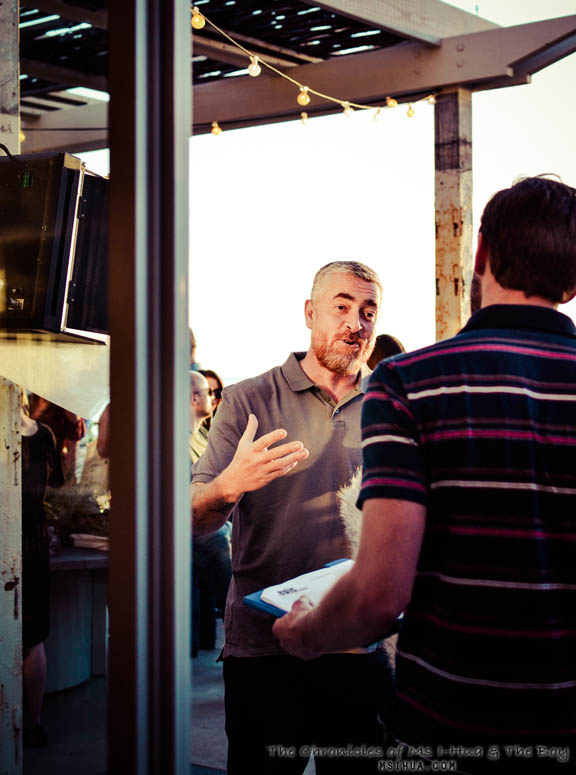 As the party got started, Alex casually walked amongst the guests and chit chatted with his fans. He was just so lovely and friendly and seem to be really honoured to have drawn such a crowd to the event.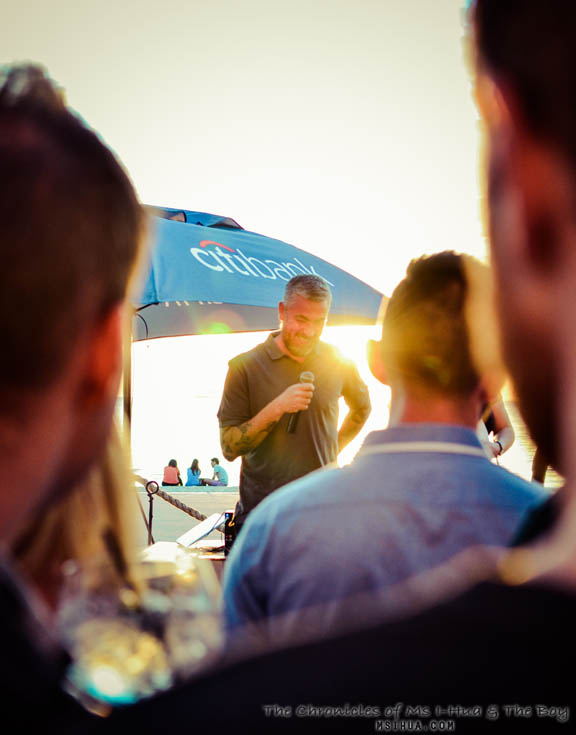 Jane Applegreen, editor of The Age Good Food Guide introduced Alex and his book to the crowd to loud cheers and claps. People on their usual stroll along St Kilda beach must have wondered what was happening.
Alex spoke briefly about his journey into the culinary world and how it began on a backpacking trip around Europe.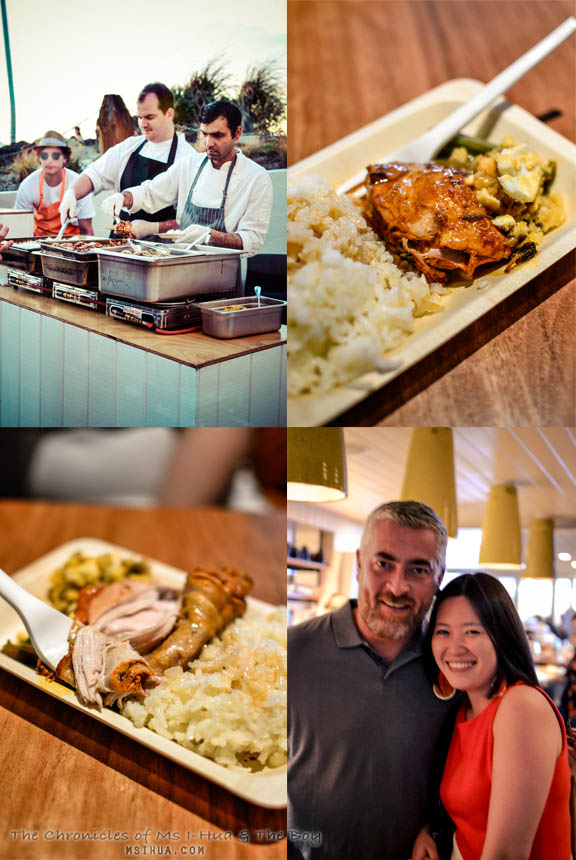 After the talk, we were all treated with the Galinhada. The dish which is a typical Brazilian dish consists of chicken stew served with rice and egg. It was certainly very rustic and home-y. The chicken was amazingly tender and fell of the bone.
As part of the Galinhada party, Alex also made a promise to sign the books of each and every guest who bought his book.
I even got to take a picture with him!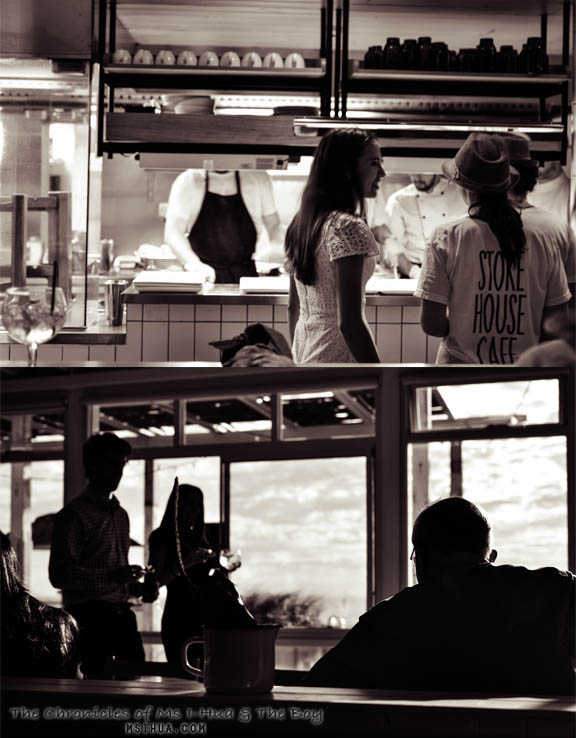 When I asked him about the ant story which René Redzepi made mentioned of, Alex laughed and said, "my book now has two ant recipes!".
Not only that, for a social media junky like I am, my night was made even more amazing when Alex liked my picture on Instagram and favourited my tweet on Twitter!! 0_0 Guess who is the #chefgroupie now?!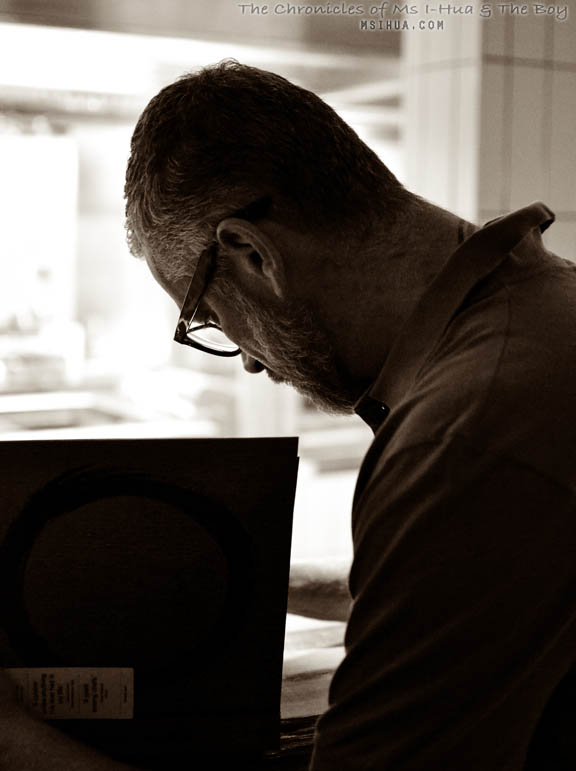 Thanks to the powers that be, The Boy and I had a great night out and were so grateful to have met one of the most iconic chefs of our time.
Alex Atala's book: D.O.M – Rediscovering Brazilian Ingredients is out now.
[Ms I-Hua & The Boy attended as guests of Undertow Media]