It's no surprise that my all-time go to Gelato shop whenever I visit Sydney is Gelato Messina. So when I received about 500 media releases about their impending foray into the Melbourne market, I knew that we would have to give it a couple of weeks to settle in and for the crowd to understand it wasn't going anywhere before visiting.
It seemed that the Sydney giants were descending on us (and about time!), with N2 located not too far away from Messina.
The first time we visited Messina, it was after an epic meal with Michèle, Thanh and Ewen at Jinda Thai (more on that later). We decided on a spur of the moment that Messina was around the corner and we would have gelati (never mind that we just had a full meal followed by cakes).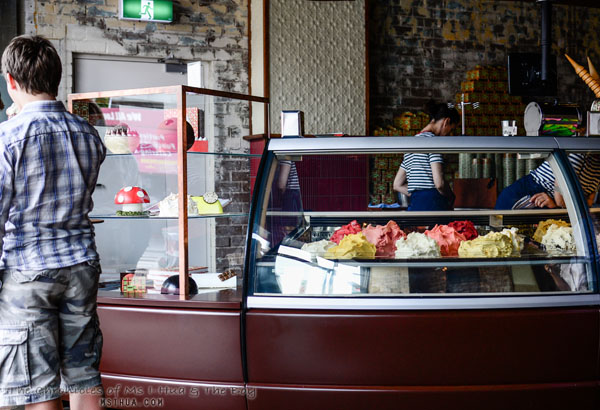 If you've been to any of the Messina's in Sydney, you'll know how tiny and cramp those gelato bars are. You could probably fit about 5 tiny tables inside and another couple outside, but there is just no space. On a hot day? OMG!
So it was good to see (and proof that Sydney rental prices are crazier), Melbourne's Messina is in a much wider and brighter space. So big in fact, they even have a 'show-room' for customers to spy on gelati making action behind the scenes.
So big,that they have a glass case that proudly displays their book and ice-cream cakes!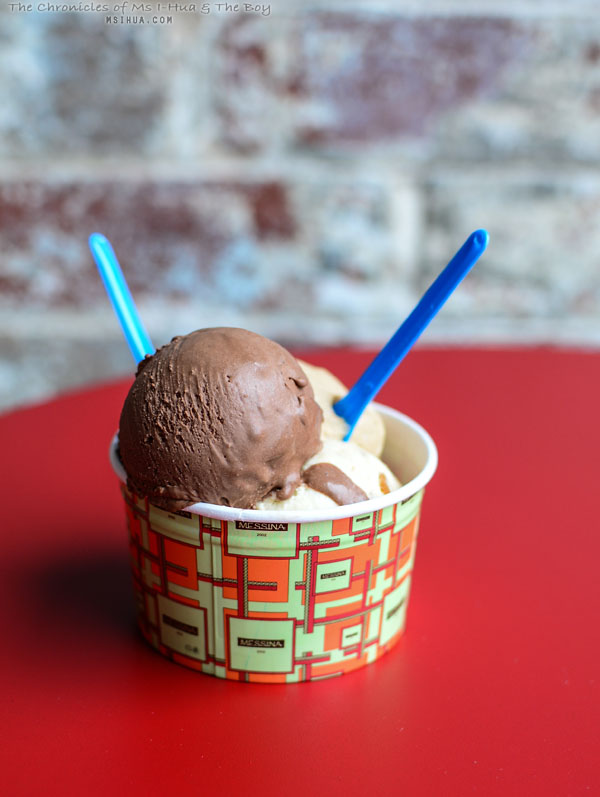 We've tried a multitude of flavours since then from both the specials board and the classic everyday flavours, including:
Peanut Butter Florentine (PB Gelato with Chocolate Coated Peanut Praline)
Breakfast of Champions The Sequel (Yoghurt Gelato & House Made Croissant and Plum Jam)
En-Thai-Sing (Coconut & Cinnamon Gelato with Lemongrass & Pineapple Gel)
Black Forest (Chocolate Fondant Gelato with Kirsch Cream, Cherry Jam & Kirsch Chocolate Sponge)
The Mighty Gmpie (Peanut Butter Gelato with Chocolate Crust, Chocolate Custard, Banana Jam & Peanut Cream
C is for Cookies (Chocolate Chip Gelato with Chocolate Chip Cookies)
Apple Pie
They also do ice-cream cakes! Wheeeeee… *feels like a little girl again*
Also, if you watched Masterchef (latest season), you may recognise a certain ball with holes on display.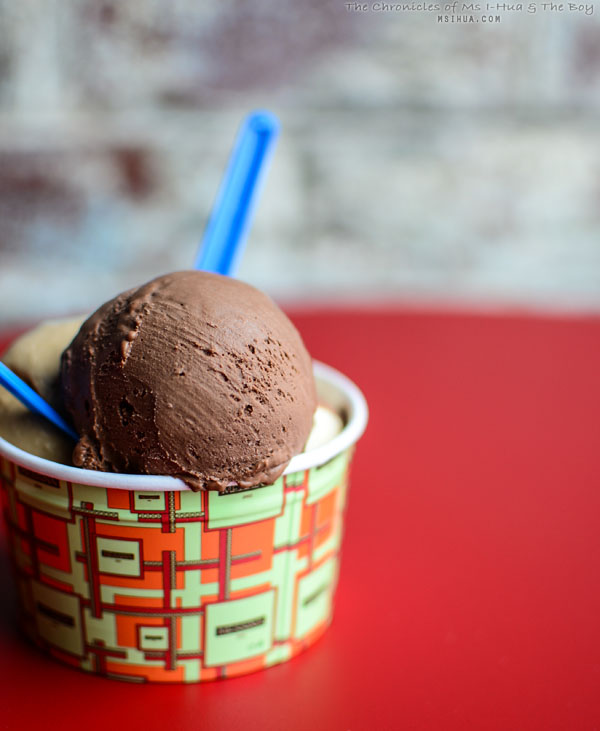 So visit them, what are you waiting for? The initial crowd that appeared to snake around the streets of Smith St seemed to have died down and it doesn't take long to get served.
Buy a tub or two to take home as well!
*Disclaimer: All food ratings & review are purely based on my own experiences and how I feel about the service, food and quality at the time of visit
Food/ Cuisine: Gelato
Dining Style: Gelateria
Opening Hours:
Sunday to Thursday, 12:00pm to 11.00pm
Friday & Saturday, 12:00pm to 11.30pm
Address:
237 Smith Street
Fitzroy VIC 3065
Phone: (03) 9017 5470
Website: http://www.gelatomessina.com/

Twitter: @Gelato_Messina

How to get there: