One of our favourite places to dine when it comes to seafood has got to be at The Atlantic at Crown Casino.
Since it opened in 2011 and our first visit, we have noticed that the quality of food being churned out by the open-plan kitchen is still of excellent quality.
Under the tight command of Chef Donovan Cooke, he barks out orders which his kitchen staff carry out with both speed and dexterity that is highly admirable.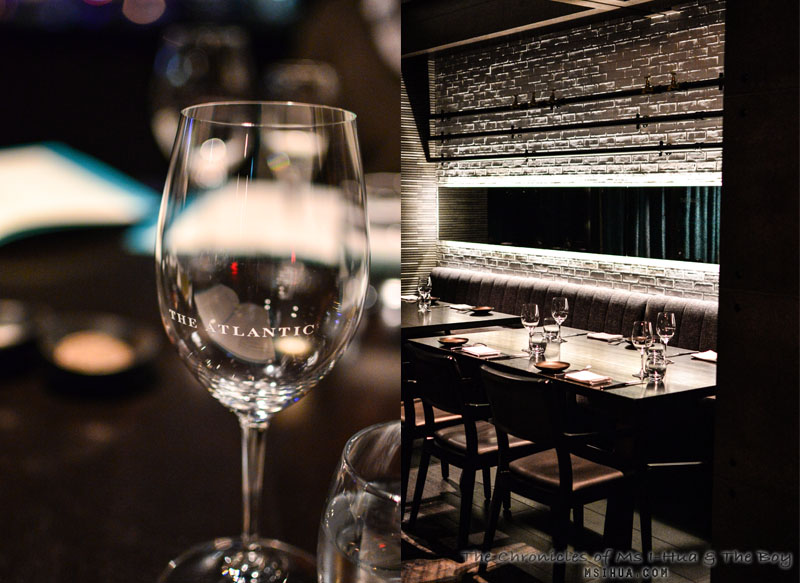 When we received the invitation to dine at The Atlantic that promised to showcase seasonal produce with a wild and sustainable focus, we knew we had to be there.
Over the years, I've been back with friends and colleagues and taken up on their MFWF (Melbourne Food and Wine Festival) set lunch offerings. It's a place where I've come to rely on if I'm introducing people to Melbourne or suggesting as a dining option with work as I know it has good quality seafood cooked to perfection and never disappoints.
The layout of this event was different from the other ones we've been to recently. There was no set menu involved, rather guests were invited to order whatever they fancied from the menu in the entree, main and dessert areas. That worked fabulously for all of us as we each had been to The Atlantic many times and could each order our favourite items from the menu. And so, into the menu we delved.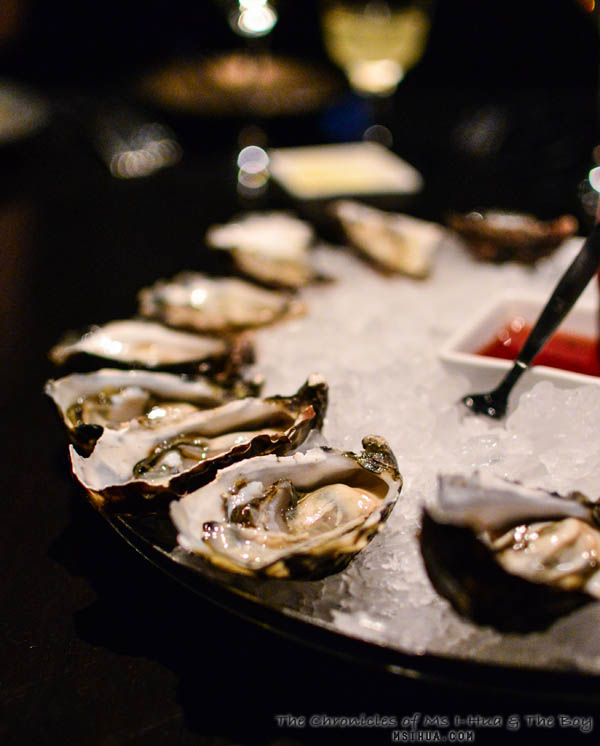 We started with a trio of seasonal oysters from around Australia. The Atlantic serves Australia's freshest Pacific and Sydney Rock oysters flown in daily and freshly shucked to order.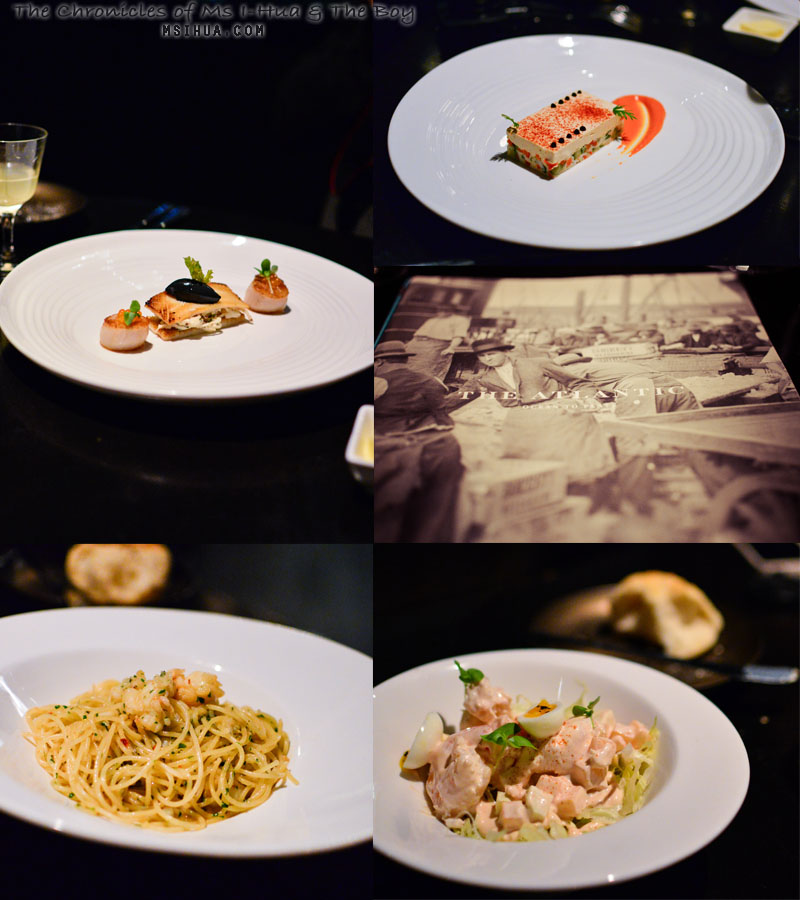 [Clockwise from Top Left: Pan Seared Scallops and Calamari with celeriac and apple remoulade, squid ink mascarpone, salmon roe; Alaskan King Crab with red capsicum coulis, crab mascarpone, balsamic gel and smoked paprika; Atlantic Seafood Cocktail and Moreton Bay Bug Spaghettini with olive oil, garlic, chilli and parsley]
For starters, I ordered what I would have always wanted to order but never had the chance to do. It's the one dish that makes me feel like a little child once again dining at a table of adults. It allows me time to be gleeful and happy as I dive into the treasure trove that it promises to be. The Atlantic Seafood Cocktail filled with generous portions of crab meat, scallop, moreton bay bug, prawn, iceberg lettuce, rockmelon, apple, basil and finally a soft boiled quail egg.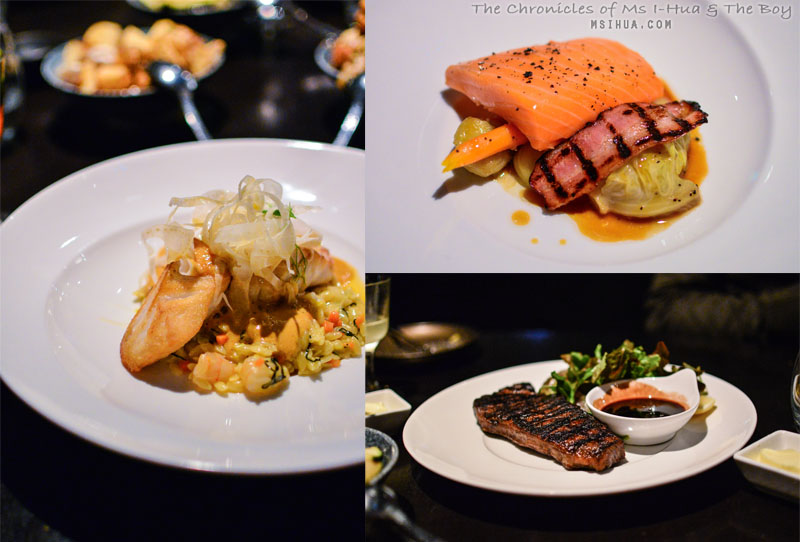 [Clockwise from Top Left: Pan Fried Hapuka (Portland, Vic) served with risoni scented with prawns and aromatic vegetables, fennel salad and shellfish foam; Olive Oil Confit Ora King Salmon served with braised baby savoy cabbage, grilled smoked bacon, baby carrot and jus gras; and 250g Sher Wagyu Sirloin Marble 8+ served simply with sea salt, olive oil, lemon and red wine sauce]
For mains, it was interesting how each person knew exactly what to order. There was hardly any hesitation in our choices. Everyone was pleased and nobody was disappointed with what they chose.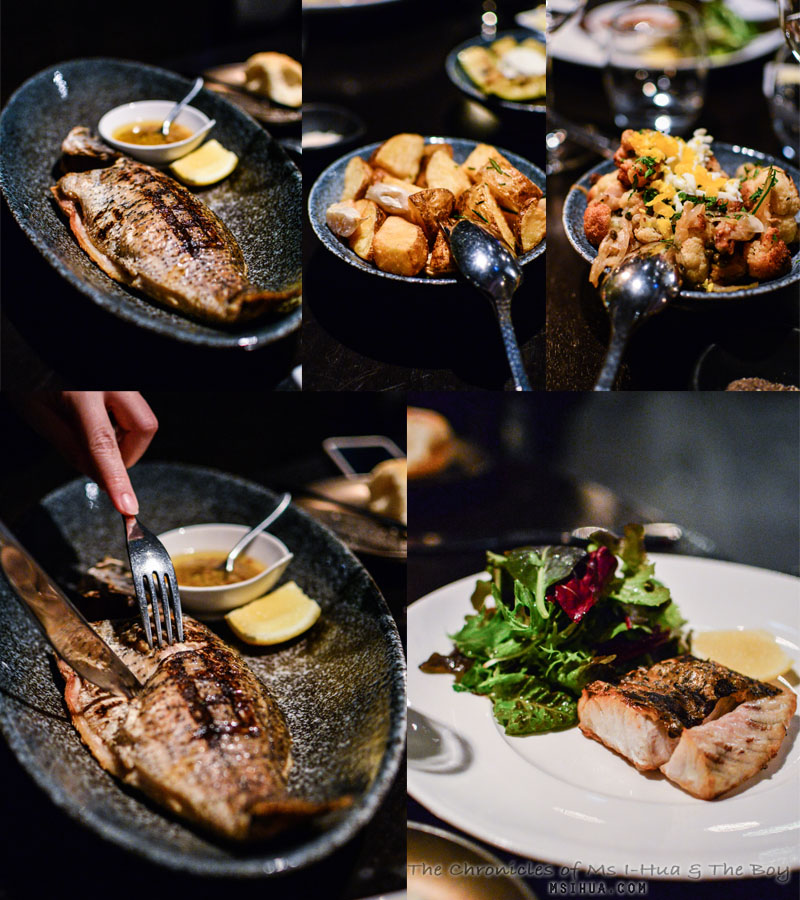 For myself, I ordered a whole fish on the bone Baby Snapper (Port Phillip Bay, Vic) to be cooked over wood fire. So simple but so decadent.
We also had a Cos Lettuce Salad, Brown Butter Roast Cauliflower and Thrice Cooked Russet Potatoes as our sides.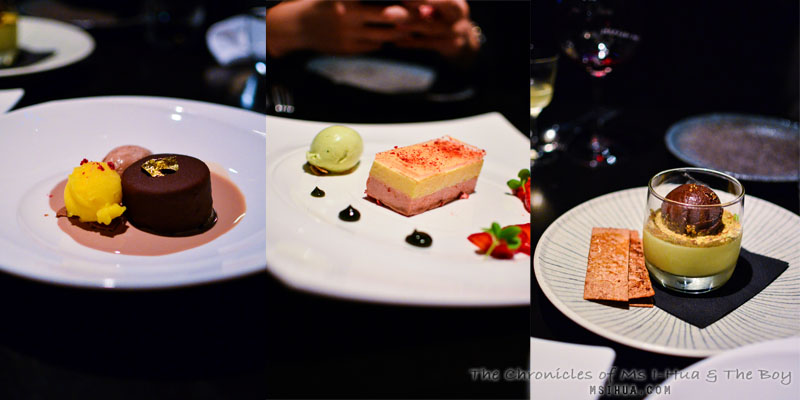 For desserts, as a table we shared the Valrhona Manjari Chocolate and Mandarin Délice, Champagne and Strawberry Parfait and a Pistachio Cassonade.
We had a hard time choosing our favourites and I was torn between the chocolate delice and the pistachio cassonade!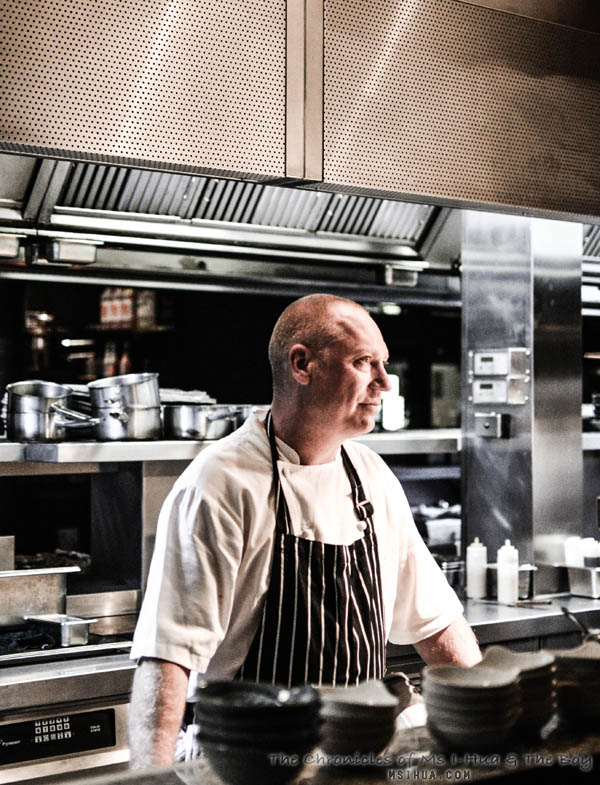 As we sat back to rub our full bellies, we couldn't help but agree that the meal once again met our expectations.
As part of our visit, we were invited to have a chat with the Cooke himself before having a brief tour around the restaurant (which I've always been curious to find out what lay behind the curtains and glass doors).
[Ms I-Hua and The Boy dined as guests of The Atlantic Restaurant and Reymond Communications]
*Disclaimer: All food ratings & review are purely based on my own experiences and how I feel about the service, food and quality at the time of visit
Food/ Cuisine: Seafood
Dining Style: Fine Dining/ Fish Brasserie and Oyster Bar
Opening Hours:
Monday to Sunday,
Lunch: 12:00pm – 3:00pm
Dinner: 6:00pm – 11:00pm
Champagne & Oyster Bar opens 12:00pm to 1:00am
Address:
Tenancy 18 & 19
Crown Entertainement Complex
8 Whiteman Street
Southbank VIC 3006
Tel: (03) 9698 8888
Website: http://www.theatlantic.com.au
Twitter: @theatlanticrest
How to get there: