The best part of living in a cold weather climate is the warmth the kitchen provides whilst you cook your meals.
I absolutely love it. The warmth, the smells and of course, the consumption of what's been cooking for hours served piping hot!
One of The Boy's favourite thing to cook up during winter (whenever the weather gets a bit chilly actually) is slow cooked pork in milk. He'll find any excuse ready to cook this up. I always make a fuss (but to be honest, I can't help but love it too!)
He's got me really, there's nowhere to hide. You see, whenever he cooks this dish up, he reserves the pork skin for delicious crispy crackling. He also always serves this with crispy potatoes which have been oven roasted with the pork fat dripping from the crackling.
There is no escape for me and I love it!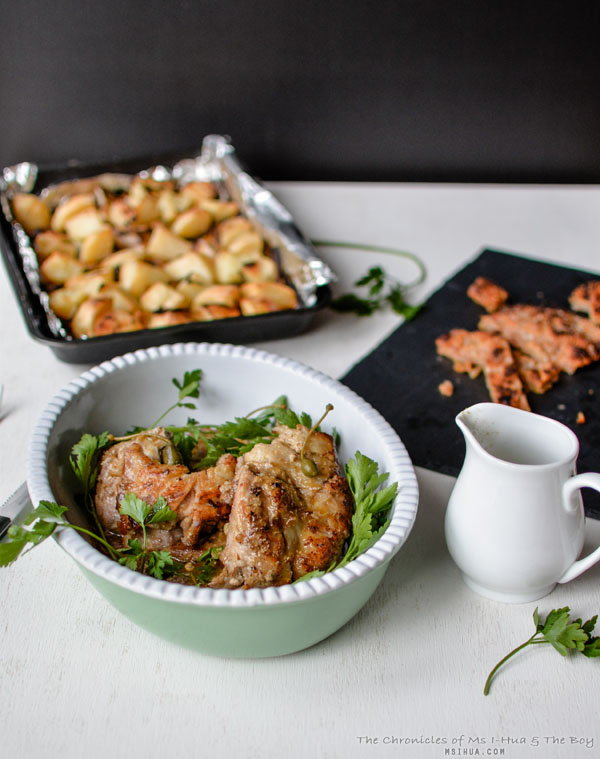 So here's what you need to buy and the steps you need to follow to tuck into this heavenly sinful dish.
The pork is super tender when it comes out and falls apart without a knife.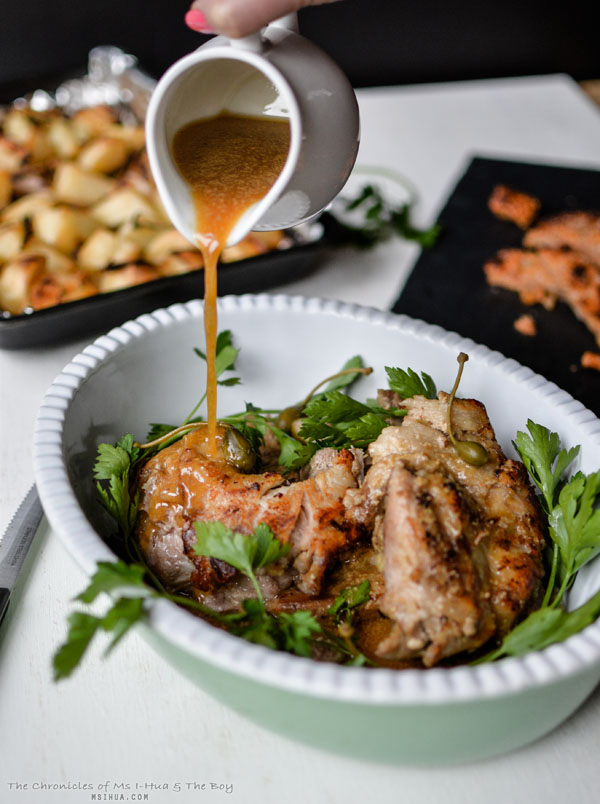 Serve it hot with both sides along with some simple tossed pasta, salad or crusty bread.
I like it just simply, which means I get more pork and happiness to myself without sharing it with other carbs.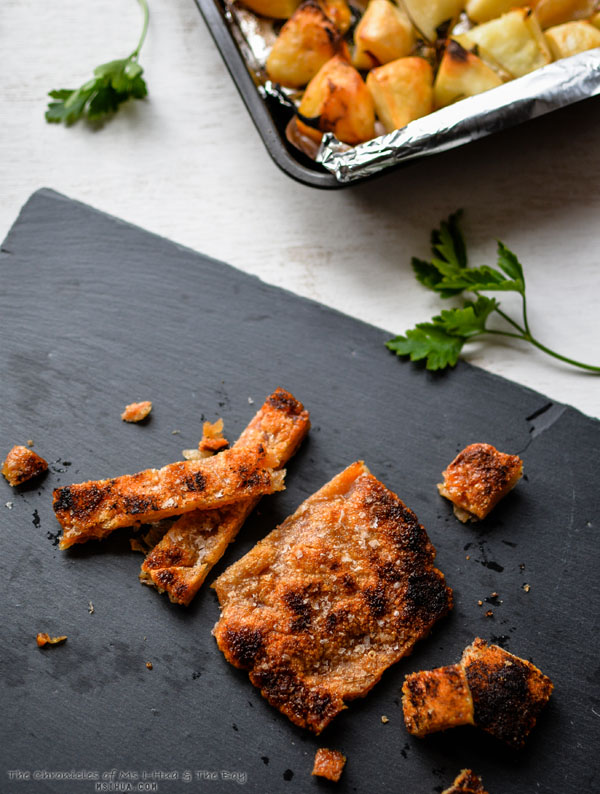 Crispy pork crackling is good on its own or served with salad as well.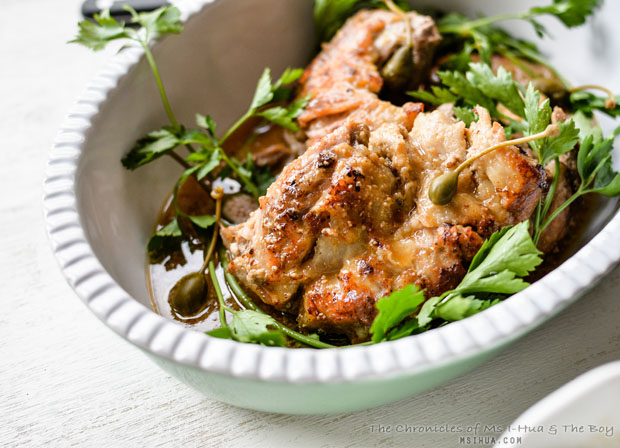 What say you? Would you pretend to put up a fuss as well just so you could get a delicious serve of this every time it gets cold?
I know I would and have. Secret is out of the bag now, but it's not stopping The Boy from whipping this up in the kitchen 🙂 Happy days!