Over here in Melbourne, Australia, we have had an unprecedented cold weekend (coldest in 17 years, the experts tell us) and we woke up to snow fall in the higher regions and ice on our windscreens this morning.
Scoff as you may if this sounds absurd, if you hail from parts of the world where this is normal. I can say that in the last 11 to 12 years of living here, it's the first time I've had it so cold in August!
The best part about being locked indoors away from the wintry cold and amidst the hot blast of the heater is that you have to find ways to entertain yourself. Watch more movies, play more games, cook more food and perhaps talk to your spouse occasionally 😛
A couple of weekends ago, I picked up the art of making pasta from none other than Master Pasta himself, I Eat Blog a.k.a. Masta Pasta Do (get it??? BOOM Tish).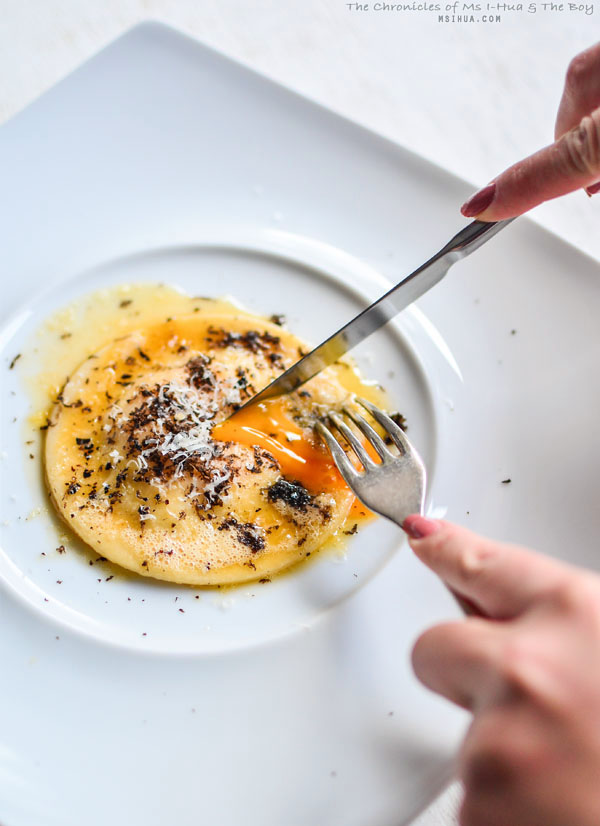 We've been experimenting with lots of truffled inspired dishes and one of the things The Boy and I really wanted to cook up was an Egg Yolk Raviolo.
The first time we made this dish, we used ready made fresh pasta from our favourite Prahran Market. The second time, Thanh kindly rolled us some fresh pasta according to Jamie Oliver's easy-to-follow recipe. Obviously, the winning pasta came from the freshly rolled home made pasta from Thanh.
You can use the following recipe with different kinds of pasta (we did one recently with squid ink pasta) and it'll turn out spectacularly!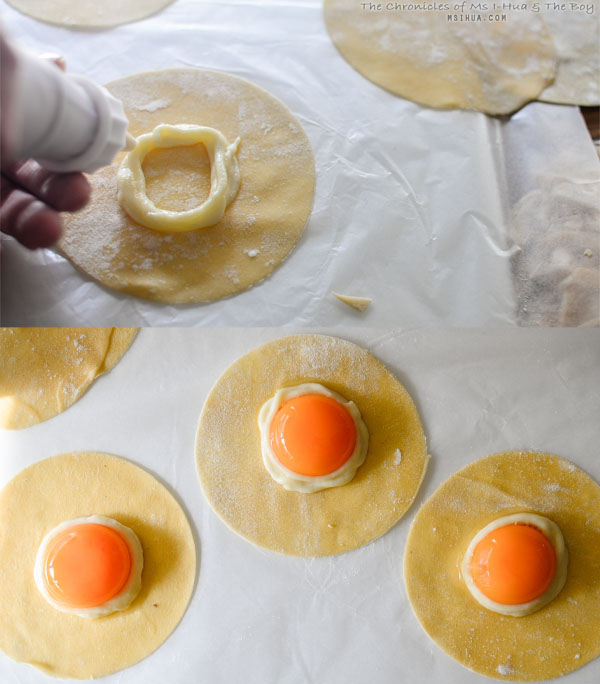 We just love how oozy the egg yolk in the raviolo is when it's cooked this way. The gasps and joys of your guests as they cut into their raviolo is also a pleasure to hear. SUCCESS!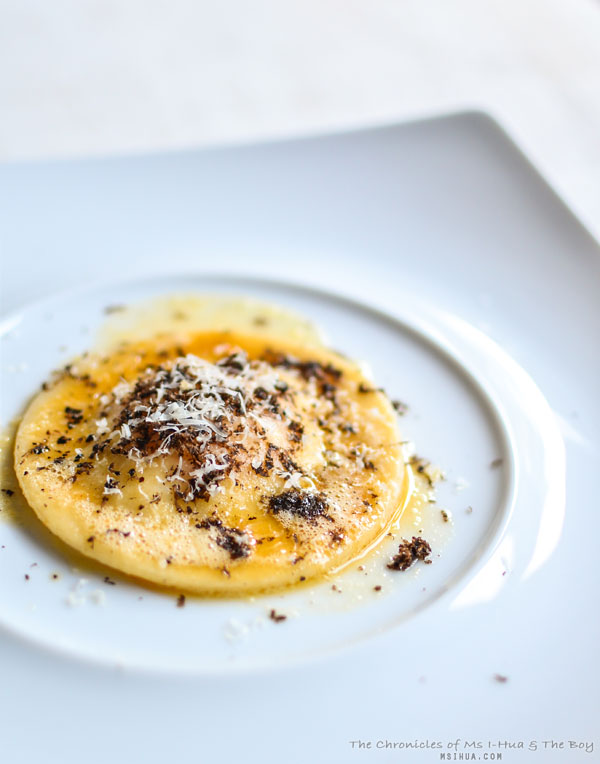 If you're feeling indulgent (like we were), shave some delicious truffle and aged parmesan over it before sprinkling with some fleur de sel. On normal days, when you are less indulgent, it tastes just as great with burnt butter (and sage), parmesan and salt.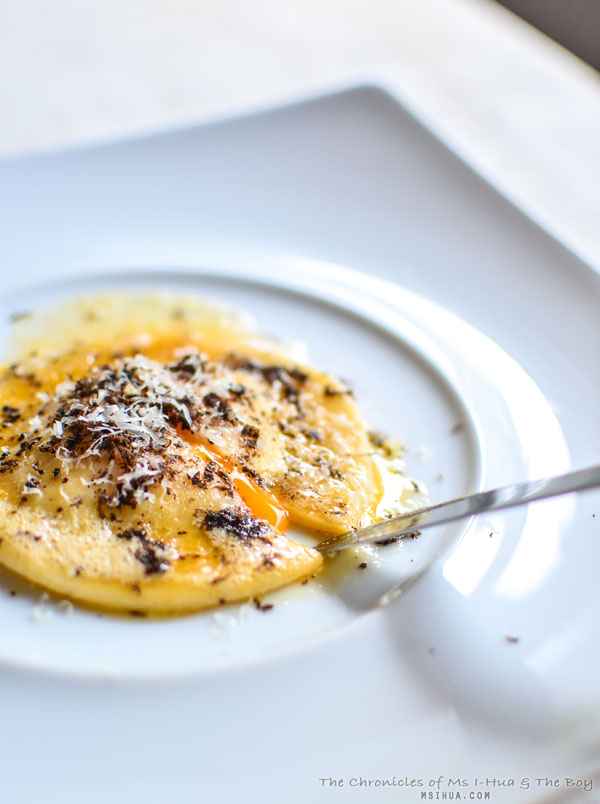 _____________________________________________________________________________________________________________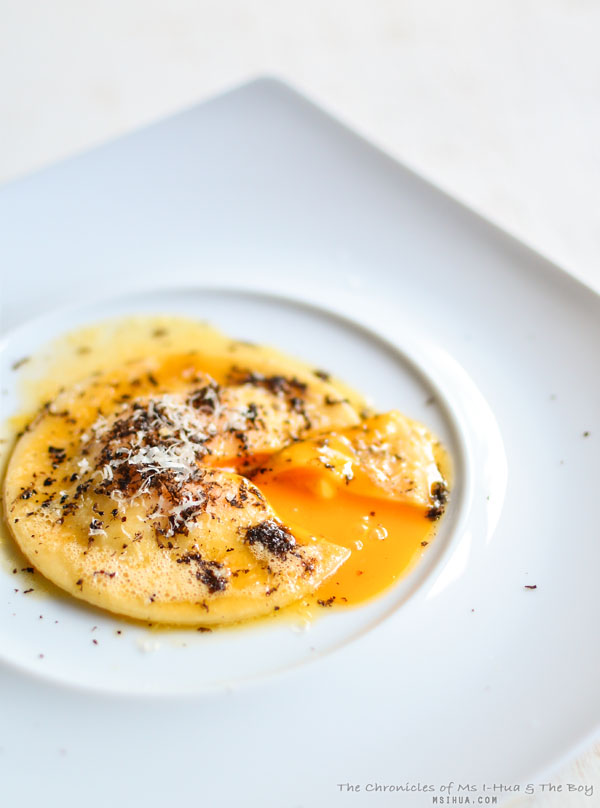 Would you attempt this recipe? It's super easy, provided you do not crack the egg yolk as you are separating them ><