Boom another month has gone by and it's time for this month's Playground post by The Boy.
It's been a crazy hectic month with us and I don't think the party is going to stop. That being said though, I spend the weekend sleeping and The Boy had naught to say about it (#weddingvowpromisewin!).
Back to our Playground post.
We are great fans of texturally sound dishes which not only tastes good and looks good, it must have various textures for it to be interesting.
That to us, is a winning dish.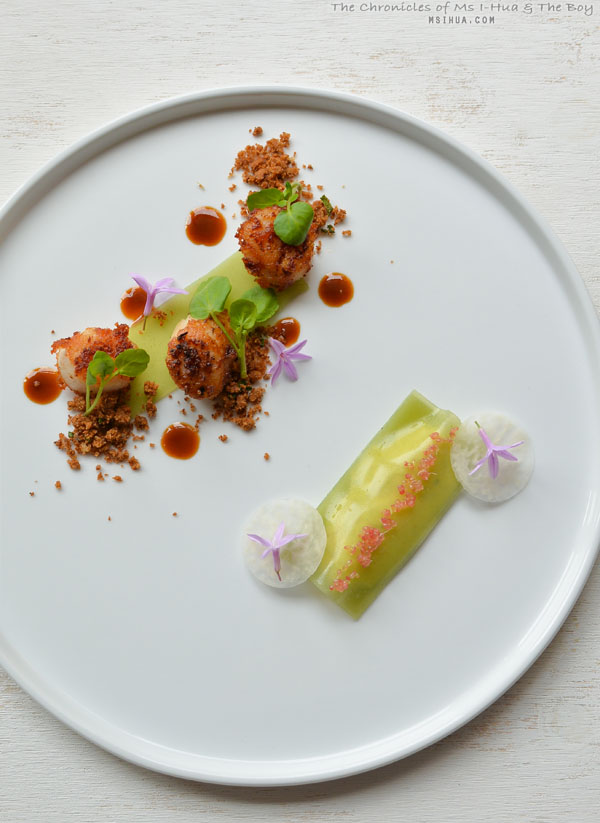 With that in mind, The Boy set about creating another art on a plate dish that was almost too pretty to eat. Inspired by a dish we were lucky enough to eat a few years ago by Brett Graham, it's something that has stuck in The Boy's memory all this time.
I can just say that I am lucky enough to have eaten both of these dishes. The original and the inspired, lucky I am.
Components of the Plate:
Pan Fried Scallops, Parmesan Crumbs, Prawn Fumet, Cucumber Jelly.
Spanner Crab, Horseradish, Dill & Creme Fraiche in a Cucumber Wrapper topped with Finger Lime & Kohlrabi Discs.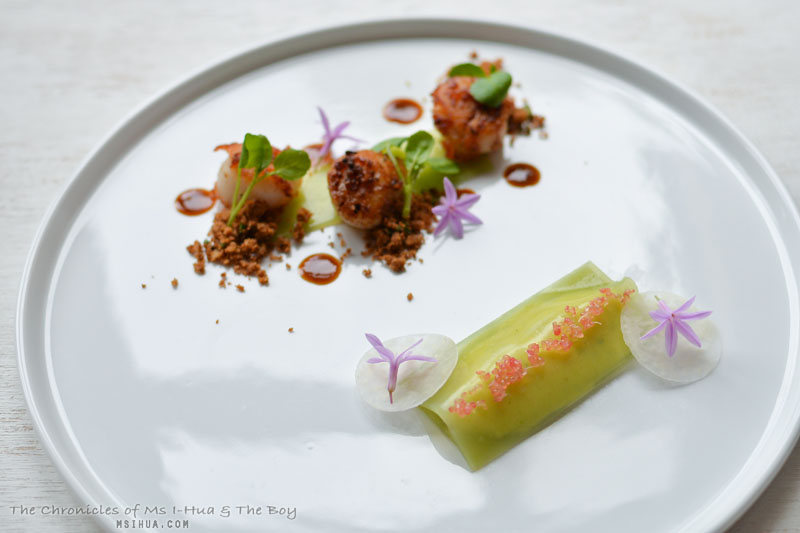 I loved the crunchy crumbs with hits of saltiness from the cheese with the scallops and I couldn't fault the cucumber and spanner crab component.
The Boy reckoned the cucumber wrapper was still a little too thick and he's set about recreating this further down the track, but I loved it.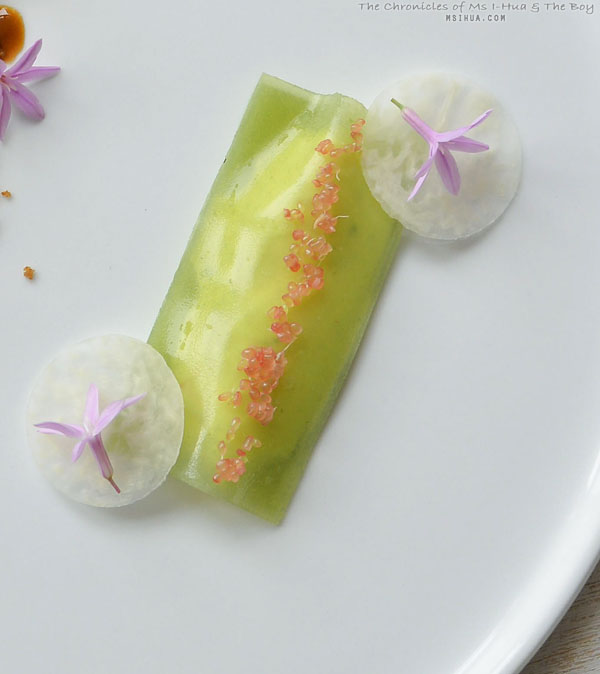 So what do you think? Are you a fan of texturally tasty dishes as well? Share with us some of your favourites!