Spring time beckons! Flowers are blossoming, new borns are popping and sneezes are happening.
Yes, the dreaded season of the pollen attack is now here. However, it also signals that summer is just around the corner, the days are getting longer which means The Boy and I are able to create in the kitchen with more time on our hands.
One of the quirks of The Boy is that he loves to reinvent things that aren't broken. He gets all inspired and creative and always needs to challenge the norm. Sometimes it makes no sense whatsoever, and sometimes it is like a light bulb has lit up above my head.
One of the things that he is keen on challenging the norm is to break the mould of traditional Malaysian foods.
You've seen him do this with his take on Bak Kut Teh, a classic Mamak drink, and most recently with a Pandan Swiss Roll dessert.
In this Playground post, he takes on Kuih Talam.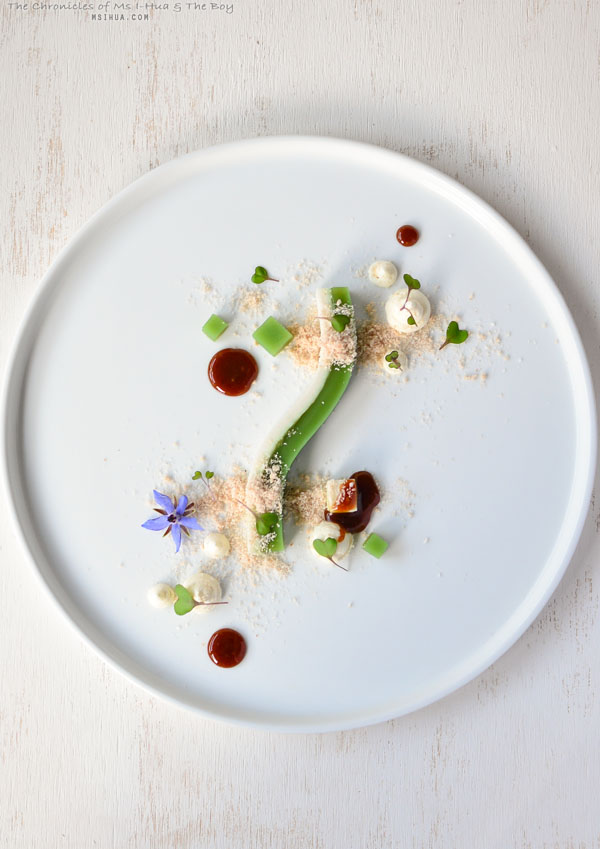 Elements on the Plate:
Kuih Talam (Traditional Pandan & Coconut Steamed "Cake") – Follow any Kuih Talam recipe. Cut into thick long strips.
Coconut Cream – Whisk cream & coconut milk until a double cream consistency.
Salted Gula Melaka – Melt Gula Melaka in a saucepan with some water and fleur de sel.
Toasted Coconut Powder – Toast dehydrated coconut in a wide pan. Let cool and blitz in a spice grinder until powder form.
_____________________________________________________________________________________________________________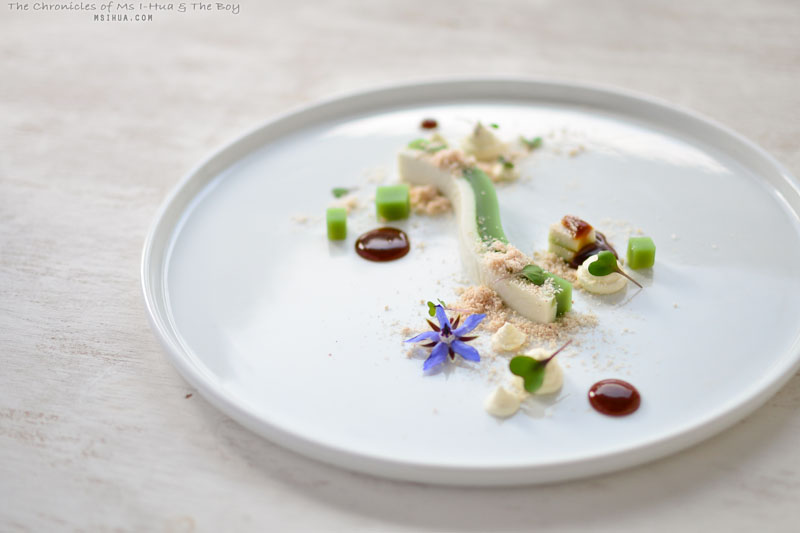 Kuih is a generic term of snacks that encompass cakes, cookies, biscuits, pastries and even puddings and commonly found in South East Asia. Mostly of the sweet variety, kuih can also come in savoury forms.
Talam is a Malay word meaning tray. So literally translated, Kuih Talam is Tray Cake.
Kuih Talam is a two layer cake made by steaming in a tray (Ta-dah! Our ancestors were really good with naming things). The top layer of the kuih talam is a combination of rice flour and coconut milk and the base layer is a combination of green pea flour and pandan.
The overall flavour combination is sweet and slightly salty.
The Boy's version is definitely more glamorous in presentation and you might expect to find something like this presented to you when dining out in a fine dining establishment in Asia.
What do you think? Have you had Kuih Talam before? Would you give this version a go?