Wow, time sure flies! It's been just over two months since I last did a baking post!
Now as you all know, I'm not much of a baking genius, and I don't do too good with the cake styling and all.
But when I saw these cute mini bundt pans at a store, I knew that I needed to have them.
I knew exactly what I wanted to do with them.
And I also knew exactly what kind of mini cakes I would make.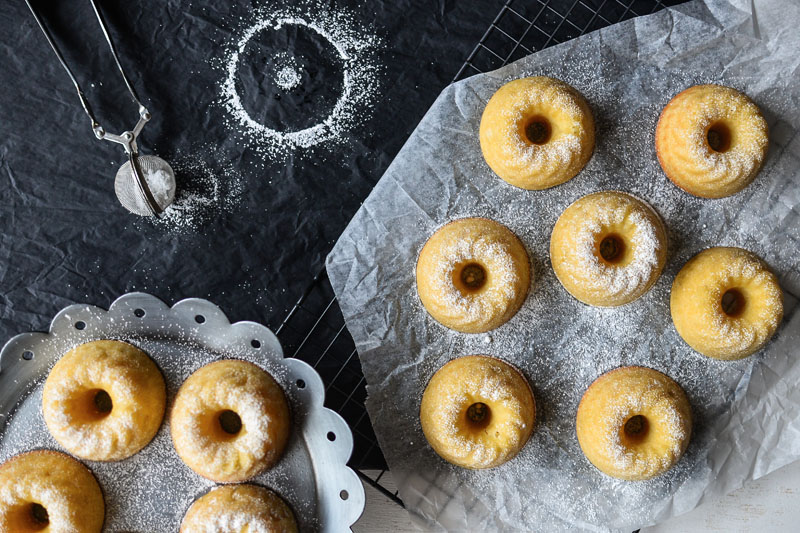 It's not often when an inspiration hits me. But when it does, I go into the zone (ala Cake Boss). No one can talk to me or disturb my inner peace and momentum.
The Boy knows that when such a mood takes over me, to leave me alone.
If he so much as rocks the silence, he is given the death stare.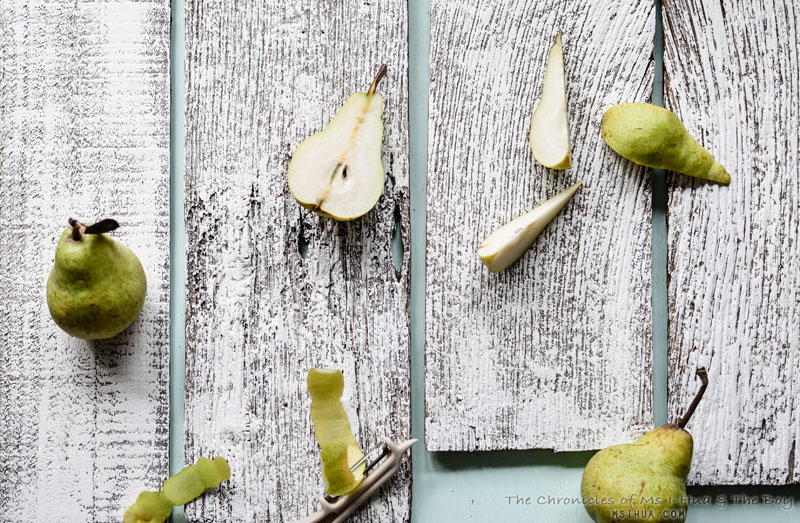 So back to what popped into my mind the moment I laid my eyes on the mini bundt pan.
I knew I wanted to make a butter bundt with the pears that were slowly going soft on my kitchen bench.
I closed my eyes and imagined how I would place each of the mini bundts, how it would taste, how it would look.
I could practically smell them baking in the oven. And I hadn't even made it to the cashier yet!
As the plan formed in my mind, I was ecstatic to rush home to bake. I opened the pantry and fridge and had a baker's worst nightmare! I had run out of full cream milk, yoghurt, cream, barely any butter left and only had 3 eggs remaining. Tearing the pantry apart, I found a carton of almond milk which The Boy had been saving for something.
With a little creativity and desperado, I managed to whip delicious little morsels up.
Oh, and clearly I had more than enough butter, but that didn't stop me from going into crisis mode 😛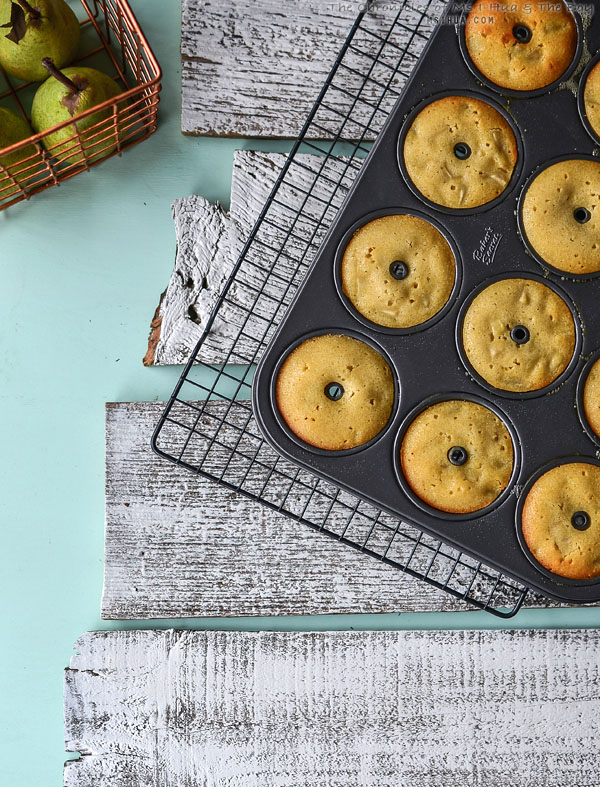 I couldn't help but go a little crazy with my cake styling as I had a handy bunch of native flowers with my new favourite flowers, Blushing Brides. I thought they made an excellent blushing pear wreath, don't you think?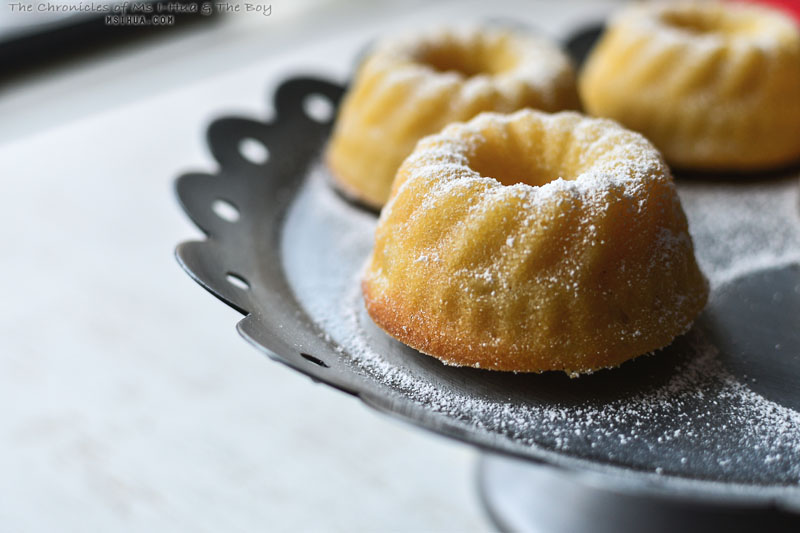 _____________________________________________________________________________________________________________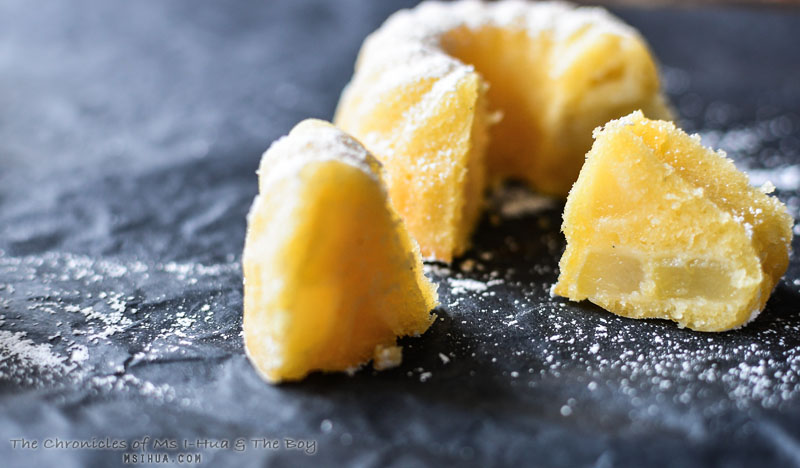 I loved how cute they looked when I took them out of the pan. I'm going to think of other recipes so that I can make a gazillion of these cute little suckers!
The cake itself was moist and buttery with crunchy bits of pears. I used the harder variety of pears like Packham Pears as I don't like pears that turn into mush. I like them with more of a substance.
I took these into work and before I knew it, they were devoured by all 0_0.