It's been a long time since we've put together a Brunching Around post for you lot to read.
So we thought we would start this series off again by paying homage to our local favourites. This time we focus on the backstreets of Glen Huntly Road. Believe it or not, this road is fast turning into a foodie haven with many restaurants and cafes opening up.
So settle in, grab a cup of hot beverage (single origin, black if you can), fire up your devices and make a visit to these three places we're now sharing with you.
_____________________________________________________________________________________________________________
Workshop Bros Specialty Coffee – Glen Huntly, VIC
Each time we've visited Workshop Bros, I say to The Boy, "why don't we come here more often?".
It's literally down the road from us, and yet we (like many others) often drive over to the other side of the river to hipsterville in search of trendy cafes. Someone please hit us on the head!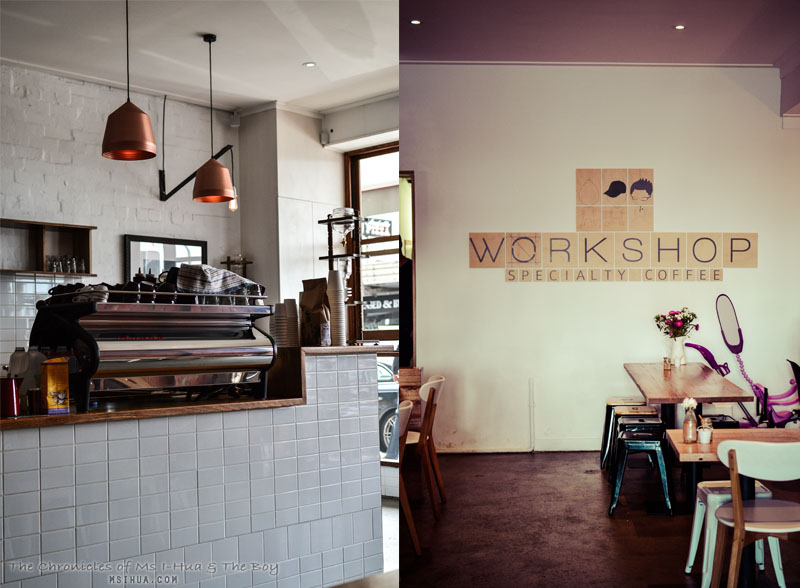 Run by three brothers (duh!) serving up good coffees, this is a cafe favoured by the locals (us included!).
Staff are friendly, the brothers love having a chat and the vibe is just casual, relaxing and inviting.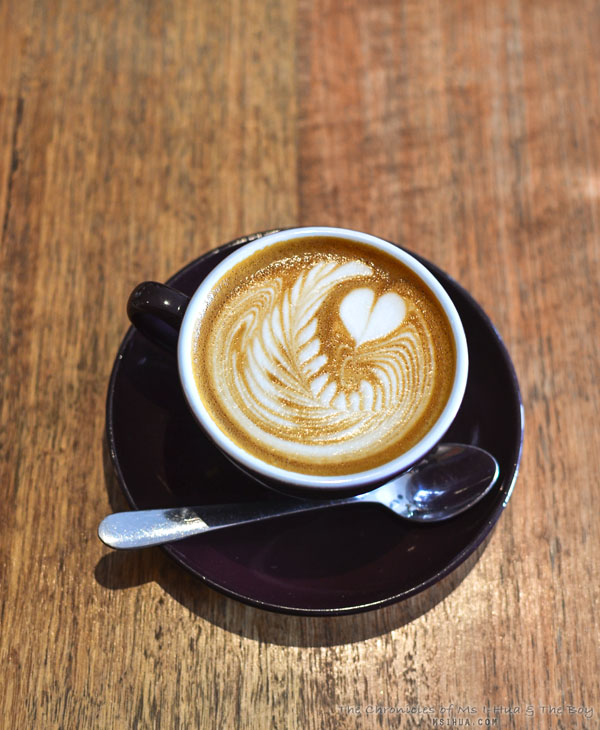 They also serve smashing coffees! What's there not to love?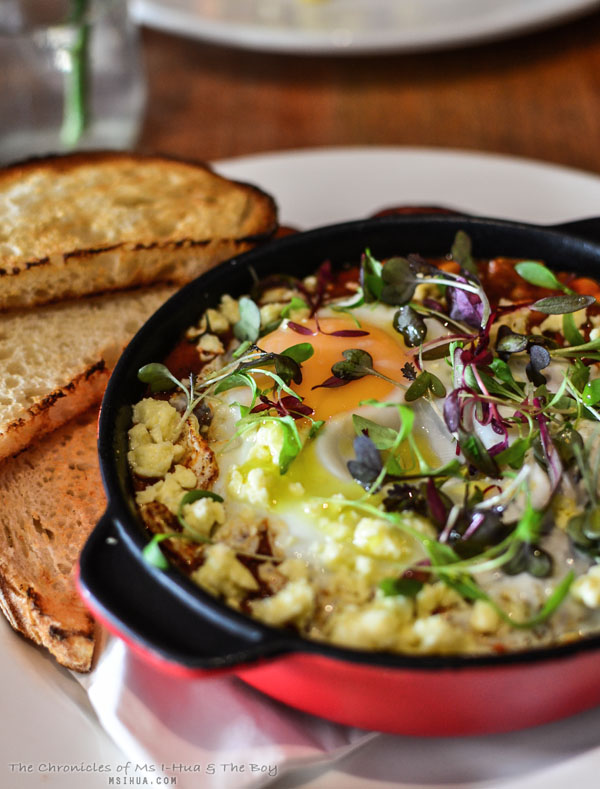 They have a seasonal menu and because we are such late bloggers, what you see here may not be what you get when you decide to pay a visit to Workshop Bros (yes, we are very bad bloggers, but hey, you still love us :P).
Pictured above, is the Baked Shakshuka, with eggs baked on a ragu of tomato, white beans, onion, garlic peppers, feta, with a hint of chilli. This dish I know for a fact doesn't exist anymore, but we still want to show you that we've had it 😛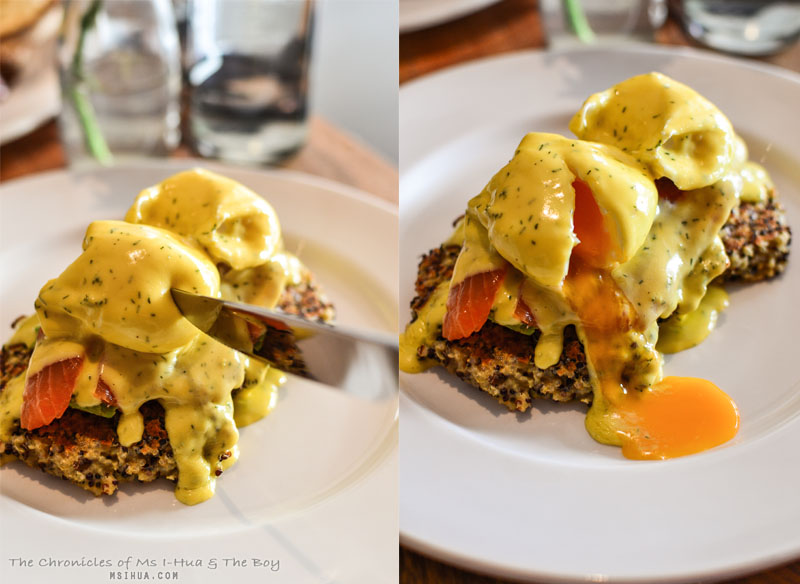 On one occasion, I had the Quinoa and Parmesan Fritters (with Beetroot and Orange Cumin Salmon Gravlax, Avocado, Poached Eggs & Dill Hollandaise) $17.90. It was delicious!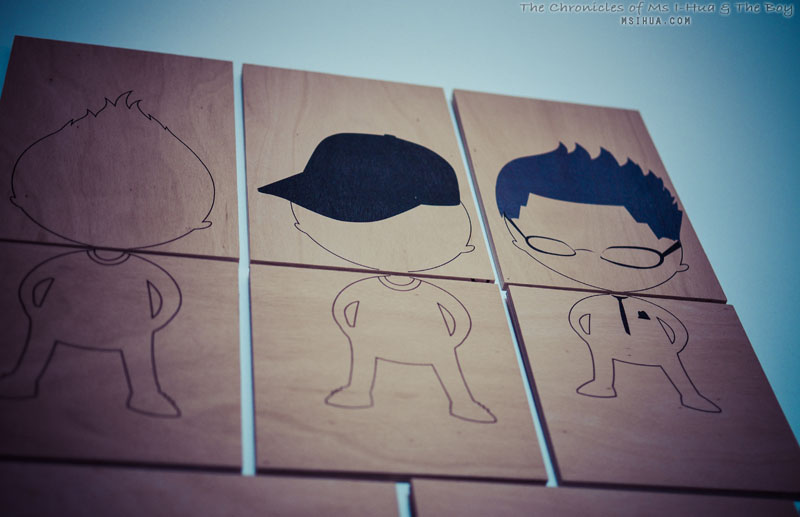 We've also been able to try other items. For a better blog review, visit Off The Spork's post as she's a better blogger than us.
On another note, they've recently started up Pho Nights at the cafe, which is literally just a night serving phos. Oh and some spring rolls. And if you fancy, a coconut or Vietnamese Iced Coffees. More on that on another post 🙂
*Disclaimer: All food ratings & review are purely based on my own experiences and how I feel about the service, food and quality at the time of visit
Food/ Cuisine: Breakfast, Lunch & Coffee
Dining Style: Cafe
Opening Hours:
Monday to Friday, 7:00am – 5:00pm
Saturday & Sunday, 8:00am – 4:00pm
Address:
1146 Glen Huntly Road
Glen Huntly VIC 3163
Phone: (03) 9078 9055
Website: http://workshopbrothers.com.au/

Twitter: @Workshop_Bros
_______________________________________________________________________________________________________________
Ernest V – Elsternwick, VIC
The next cafe we want to highlight is Ernest V. The name is of no significance to anyone famous. The story goes, that when the folks behind Ernest V were looking for the amazing Egyptian wall tiles to place on their feature walls, they came across one particular tile with the name Ernest V (one of the makers) inscribed on the back of it. Ta-dah!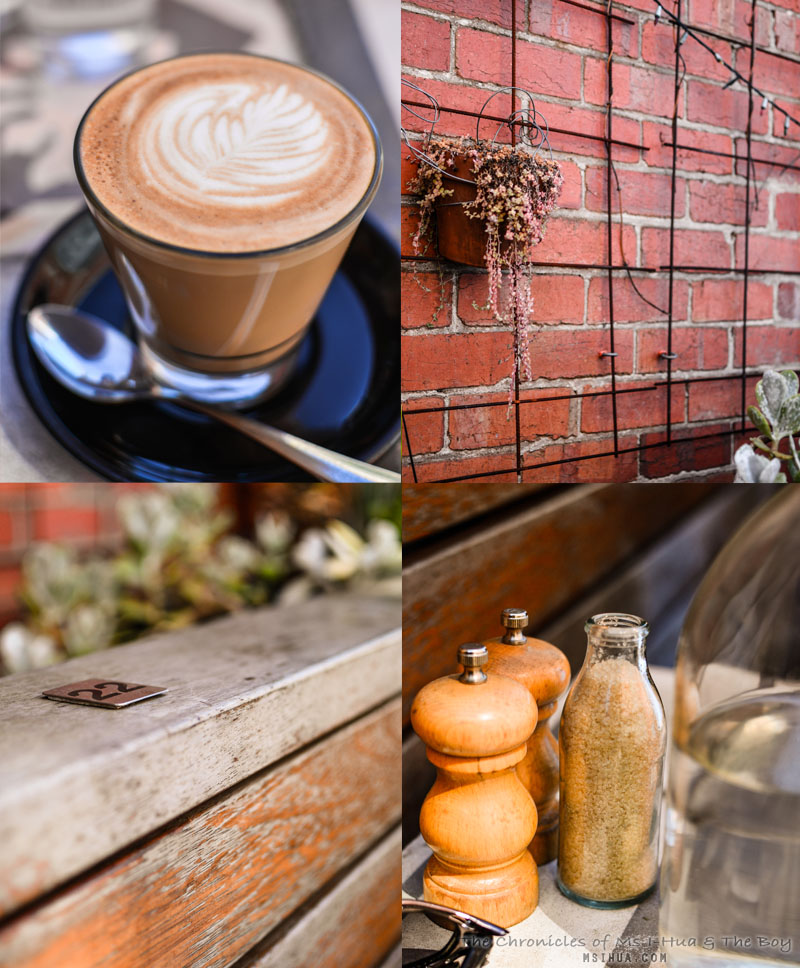 Why do you need to come to this Middle Eastern inspired cafe?
For one, it offers you something different to the usual Australian modern hipster brunching hot spots. Secondly, the food here is great.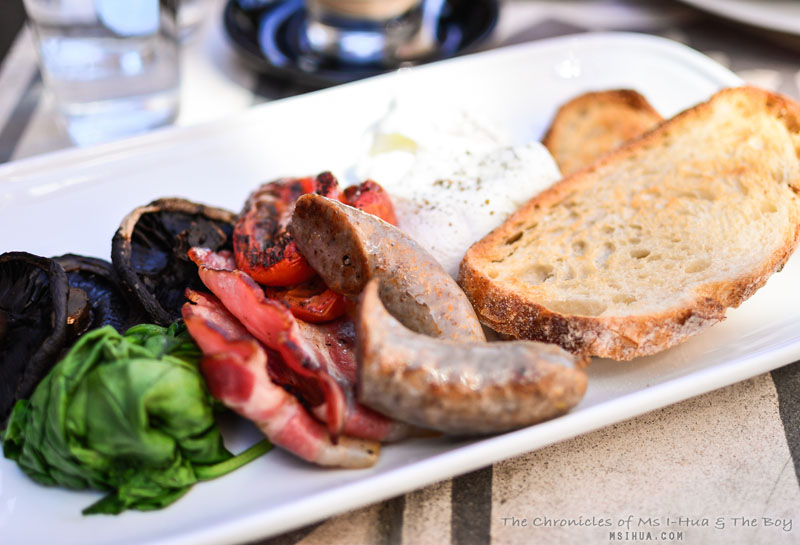 When we visited, The Boy had the Big Breakfast with mushrooms, spinach, bacon, tomato, sausage, dukkah and sourdough.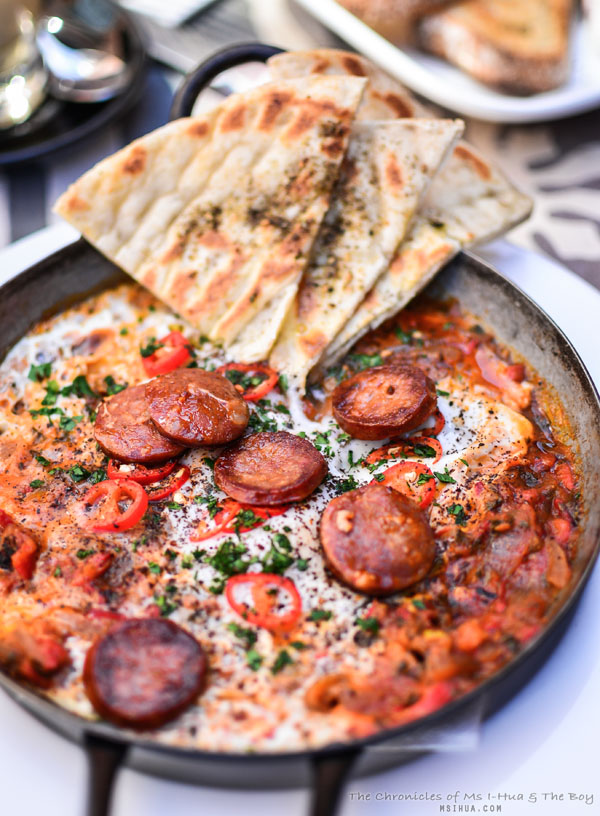 I couldn't go past the very inviting sounding Fiery Shakshuka with eggs, tomatoes, bell peppers, fiery chilli and chorizo baked in a pan. I was so pleased when it arrived as it tasted exactly as promised on the menu. So much so that I have declared it to be the best Shakshouka I have ever eaten here (apart from the ones The Boy makes at home!).
I do want to return to have the Ful, as that was my favourite breakfast when we were traipsing around Egypt!
*Disclaimer: All food ratings & review are purely based on my own experiences and how I feel about the service, food and quality at the time of visit
Food/ Cuisine: Breakfast, Middle Eastern
Dining Style: Cafe
Opening Hours:
Monday to Sunday, 7:00am – 5:00pm
Address:
432 Glen Huntly Road
Elsternwick VIC 3185
Phone: (03) 9532 4322
_______________________________________________________________________________________________________________
Untitled Cafe & Art Supplies – Elsternwick, VIC
A quirky and fun cafe, the Untitled Cafe (as you can predict) is an art supply and cafe rolled into one. If you're interested, they hold art classes for little kiddies at the back of the store as well.
Definitely a place to bring the kids if you feel the need to brunch. Art supplies and paper are available to distract your tiny tots whilst you sip on that much needed cup of latte.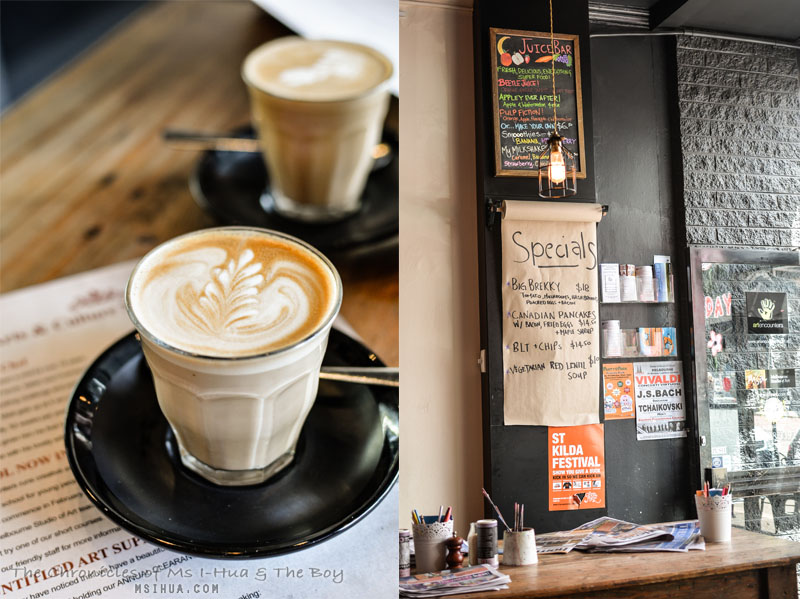 The coffee here hits the spot but I wouldn't say it was on par with any of the hipsterville cafes. The menu is pretty simple and straight forward.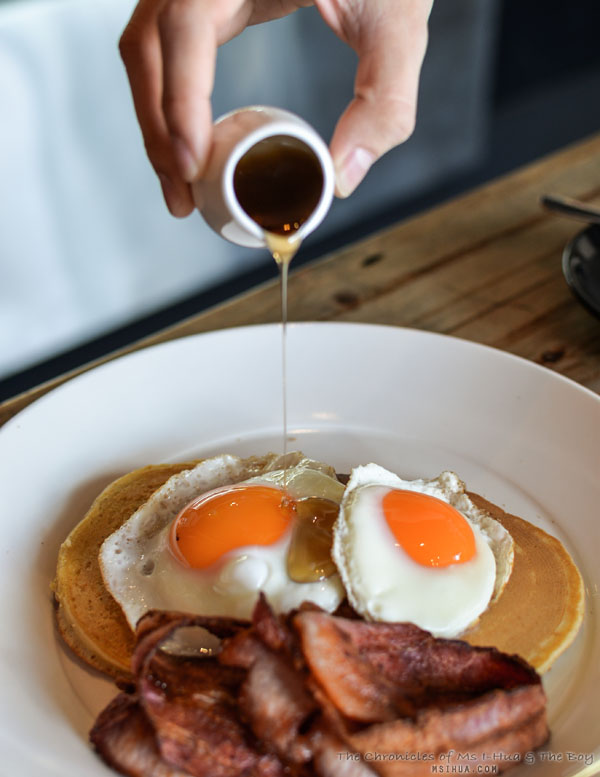 For our meal, I had the Canadian Pancakes specials with fried eggs, bacon and maple syrup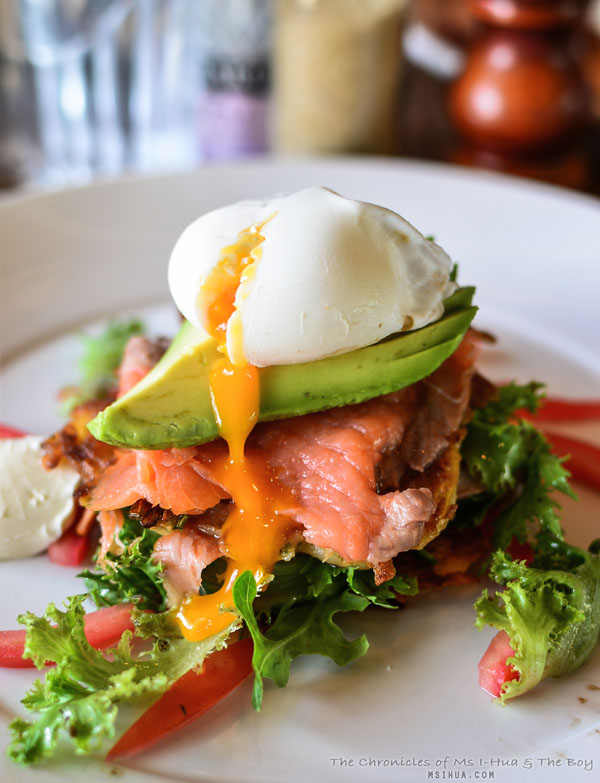 For the life of me, I can't remember what The Boy had, but going from the picture above, it looked as if some good #yolkporn action was going on there. So we can safely assume, eggs were involved 🙂
Food here isn't anything to shout about, but if art supplies and a quiet spot to chill whilst you get the kids distracted is what you have in mind, Untitled is a good place for that.
*Disclaimer: All food ratings & review are purely based on my own experiences and how I feel about the service, food and quality at the time of visit
Food/ Cuisine: Breakfast, Lunch & Coffee
Dining Style: Cafe
Opening Hours:
Monday to Sunday, 7:30am – 4:00pm
Address:
544 Glen Huntly Road
Elsternwick VIC 3185
Phone: (03) 9528 3392
_______________________________________________________________________________________________________________
Glen Huntly Cafe Crawl Map: