I've always had a thing for name up in lights. There's something about it that shouts ,"Glamour! Class! Prestige!" to me.
And I can't help but be dragged into where the light beckons.
So when I saw the instagram posts on Iron Chef Shellie's page as well as Alimental Sage's page, I knew I had to drag The Boy in for a visit.
Nora! Sounds like a beautiful name and indeed is a beautiful space.
Everything in it screams laid-back Scandinavian-esque design.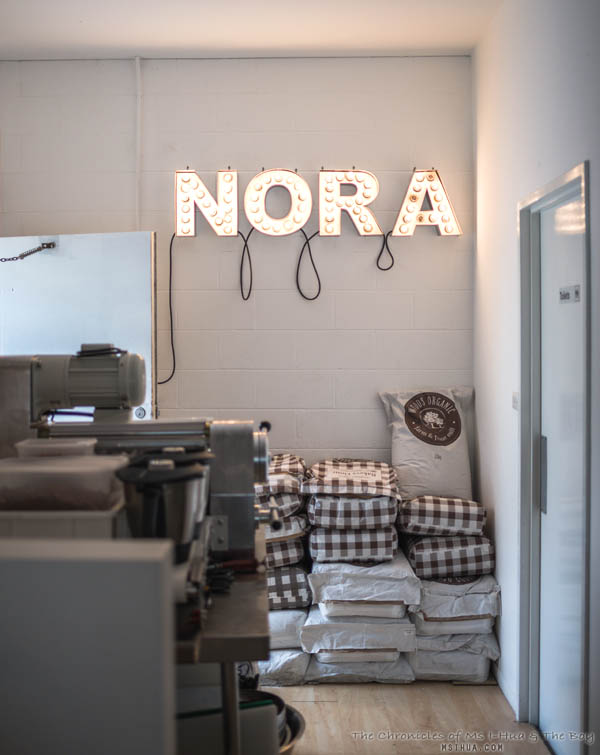 Famous for their black charcoal tarts with punchy flavours, you can now dine in at their permanent space. No longer will you need to battle the crowds in random pop-up markets or try and catch a glimpse of their famous tarts in various cafes. You can now enter in peace and dine in the little tiny cafe for breakfast, lunch or tea.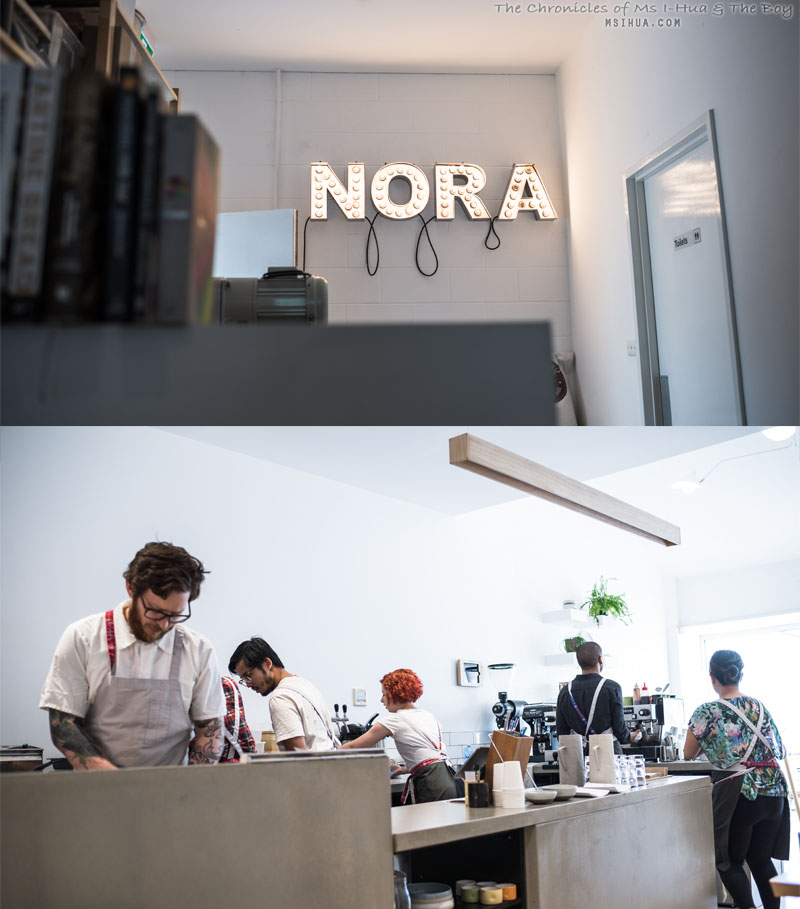 When I say the space is tiny. I mean it. Both The Boy and I aren't very big sized (average sized humans) and we found the little stools and tables, though cute, a bit of a challenge to sit at and on. Between us and our bags, we took up 4 tables :P.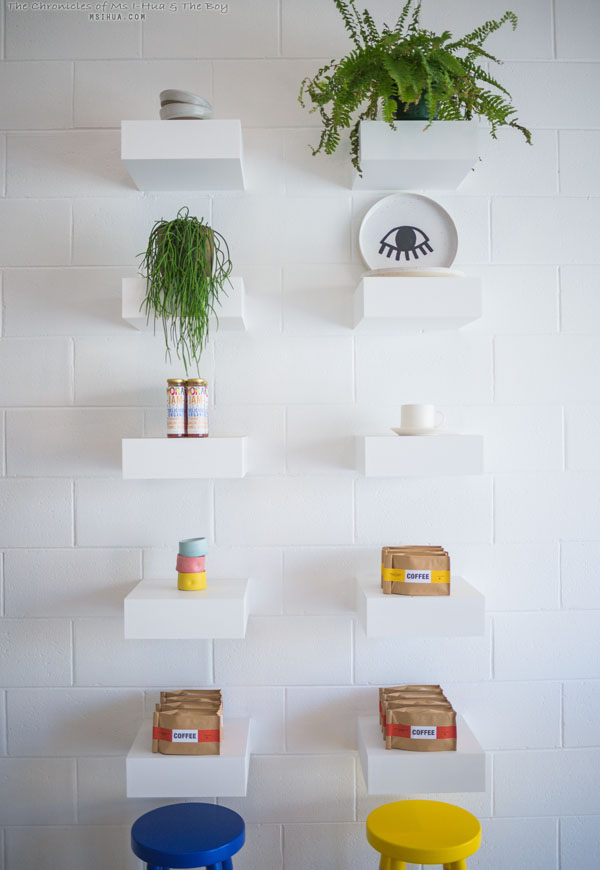 Decor and furnishing aside (can you tell that I just am so in love with the design and interior of Nora?), we both found the concept and menu selection (changes daily to reflect the produce that is available) completely brave and noteworthy.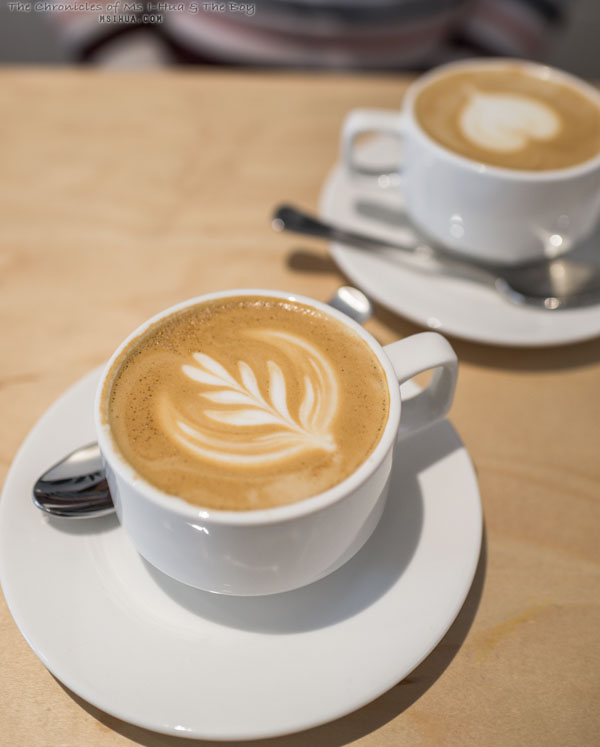 The coffees that we had there were delicious. We knew before we had a taste that they would be good as Ms Shellie had purchased us a bag of beans the week before and we had been drinking it at home.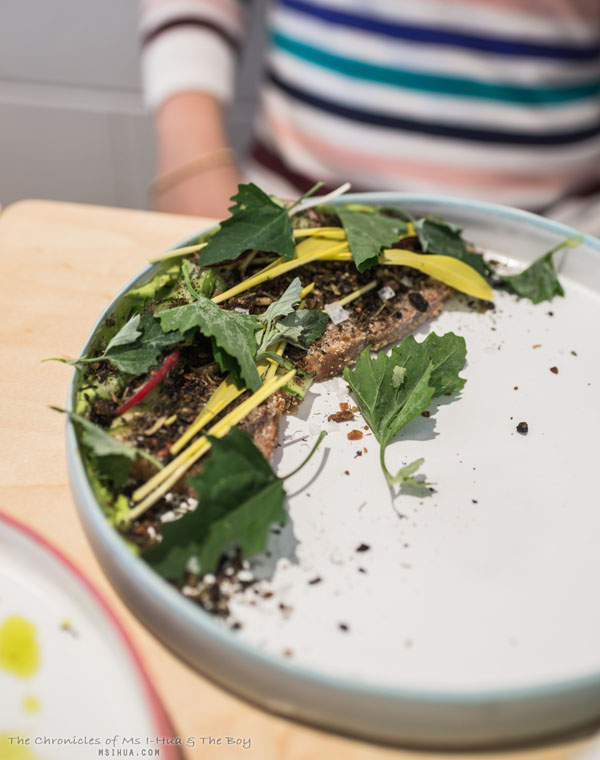 [Pig from the Ground it's Raised From $18.50 – Bacon, scallop, mushroom, watercress and taro puree, radish]
Back on why we thought the menu was brave.
It is. It's just so out of the ordinary of Melbourne-cafe styled breakfasts/brunch items that we couldn't help but applaud their daringness. Think Scandinavian cold climate countries in harsh weathered environments. Think of the food that is normally associated with them. Think Noma.
That is what we thought when we placed our order and our food arrived at the table.
Beautiful, sleek, presentation. A little bit special. A little bit different. A little bit wanky. All the things right up our alley.
If you walk in thinking you'll be blasted away with sharp punchy flavours, then you'll be sorely disappointed.
Think instead, light, minimal spices and clean cooking (using sous vide, ovens, and grills). Think minimalistic.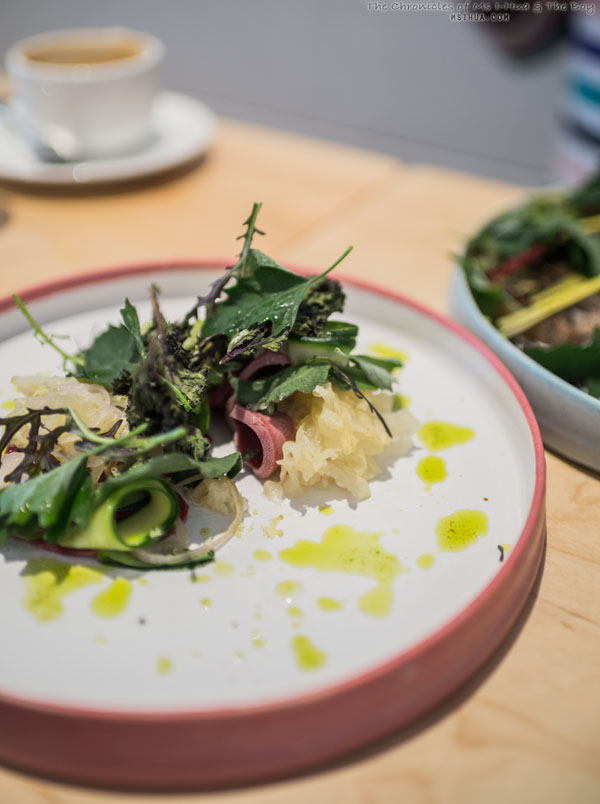 [Martin's Place $18 – Ox tongue, kale, white fungus, cured egg yolk, water chestnut]
Ultimately, it was just different. And we loved how that stood out. It was like having a degustation meal but for breakfast. And only one course 🙂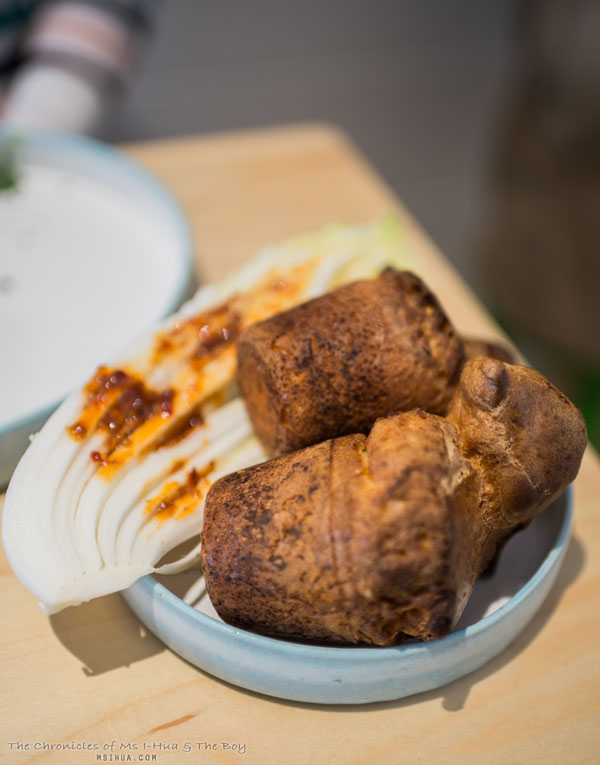 We loved loved loved the fact that the meal came with a side of fresh wombok served with a curry paste and popover – a crossover bread like Yorkshire Pudding and a Soufflé. <3!
The curry paste tasted a bit like it had dried prawns in it as well and instantly made me think of home! Definitely elements of the Thai heritage the couple behind Nora have.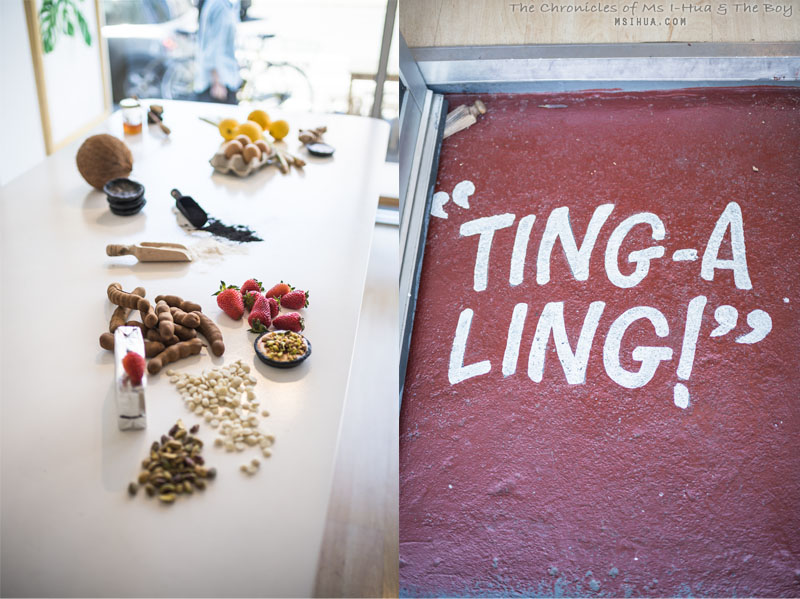 I can't wait to return to Nora soon and see what else is on offer. We also didn't manage to pop in extra charcoal tarts into our bellies, but there's always next time.
We both loved the food, ambiance (despite the tiny chairs and tables) and coffee, but we have to say that it may not suit everyone's taste buds and don't come here expecting that you know what to expect. Don't read up on reviews and come in thinking, "Oh yeah, Thai food!".
Come in with a blank slate. Expect the unexpected. Let go and enjoy a little 😉
*Disclaimer: All food ratings & review are purely based on my own experiences and how I feel about the service, food and quality at the time of visit
Food/ Cuisine: Breakfast, Lunch & Coffee
Dining Style: Cafe
Opening Hours:
Tuesday to Thursday, 7:00am – 3:30pm
Saturday & Sunday, 8:00am – 4:00pm
Closed Mondays & Fridays
Address:
156 Elgin Street
Carlton VIC 3053
Tel: (03) 9041 8644
Website: http://www.noramelbourne.com/
Twitter: @Nora_Melbourne
How to get there: