Wuhoo! The countdown to Christmas starts now!
I can hardly believe it, but a whole year has flown by. A WHOLE YEAR!
BOOM! It's now 10 days to Christmas!
How did that happen? How did that the day to celebrate with a sly obese man in red get around so quickly?
To celebrate Jesus's Birthday this year, I thought we would do it with cake.
Everything is better with cake and what's a birthday without a cake?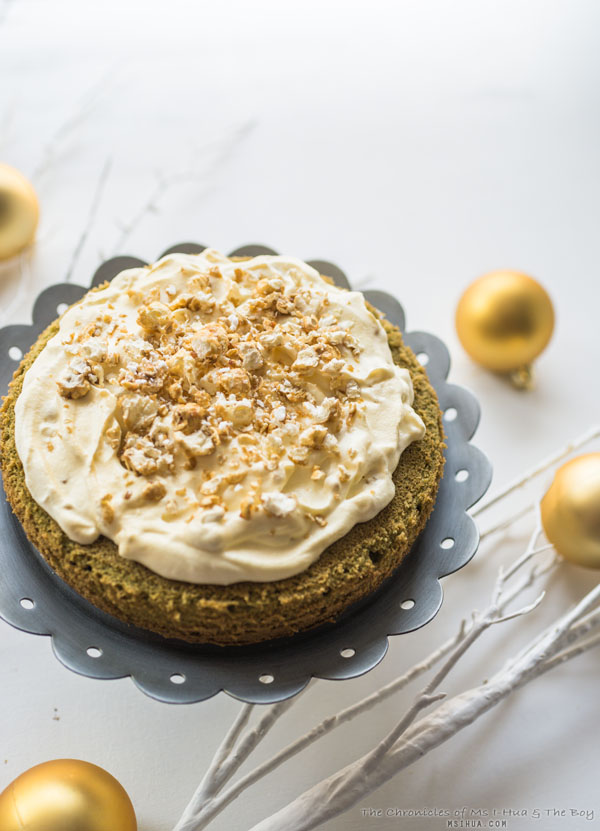 So in the spirit of all things green and gold (A Christmas in Australia, see what I did there?), I came up with a Matcha Sponge Cake using a traditional Victorian sponge cake recipe as a base, jazzed it up with some delicious whipped cream and salted caramel popcorn, fairy dust and gold spray and voila!
Bring it out for Christmas and serve it up. You may need to make a few batches as they go so quickly.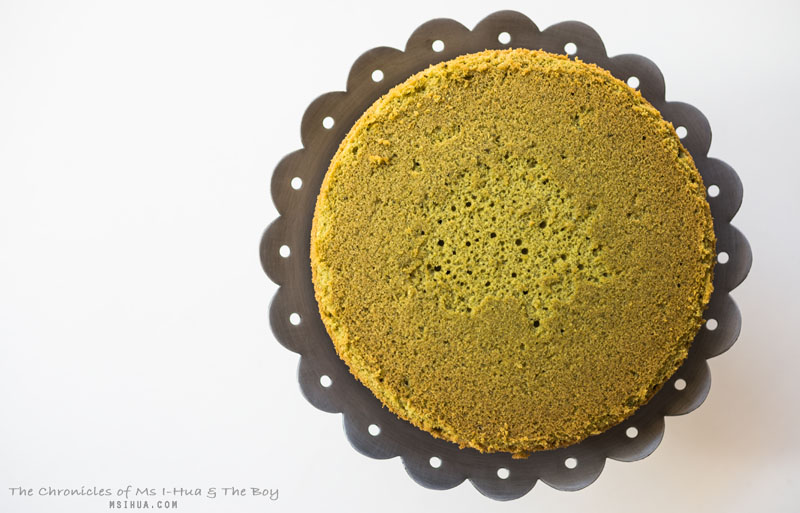 Matcha (Green Tea) Sponge Cake with Salted Caramel Popcorn Recipe
Ingredients
133

grams

of Plain Flour

1

Tablespoon

of high quality/premium Matcha Powder (roughly 10 grams*)

1

teaspoon

of Baking Powder (5 grams)

143

grams

of Butter (softened)

143

grams

of Caster Sugar

3

Eggs

Salted Caramel Popcorn (store-bought or homemade)
Instructions
Grease a 22 cm springform circular pan and set aside. Turn up the oven to 165 degrees Celsius (Gas Mark 3; 325 degrees Fahrenheit).

In a stand mixer, beat the butter and sugar until a consistent cream forms.

Add in the eggs one at a time and continue beating.

In a bowl sieve the flour, baking powder and matcha powder together to form a green powder consistency.

Add in the green tea flour mix and beat well.

Remove cake batter from stand mixer and pour into greased pan. Bake on the middle shelf for 30 minutes or until a wooden skewer (toothpick) comes out clean.

Whilst the cake is baking, whip some full cream in your stand mixer (according to the instructions of your stand mixer). Crush some salted caramel popcorn (I used Happy Lab's popcorn, my go-to happy place for popcorn. Alternatively, you can make your own --> Billy Law's Man Food) and whisk it through the whipped cream.

Once the cake has cooked, remove from oven and let cool for 3-5 minutes before releasing from pan.

Once the cake has completely cooled, dab on the whipped cream and sprinkle more crushed popcorn at the top for garnishing. Spray some edible gold (according to manufacturer's instructions) over whipped cream and popcorn.
Notes
*I use Kenko Tea brand, and find that their matcha powder to be of really good quality.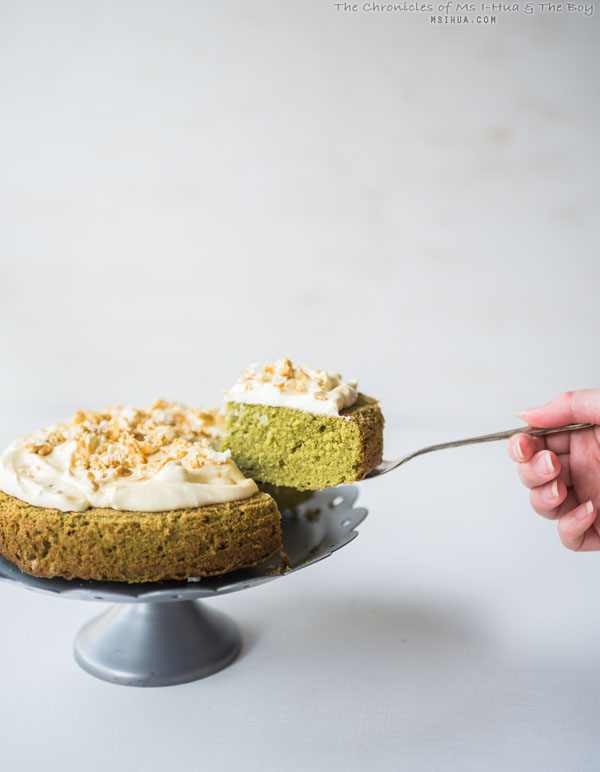 Serve with care. There may be a battle on your hands for a slice of this beauty.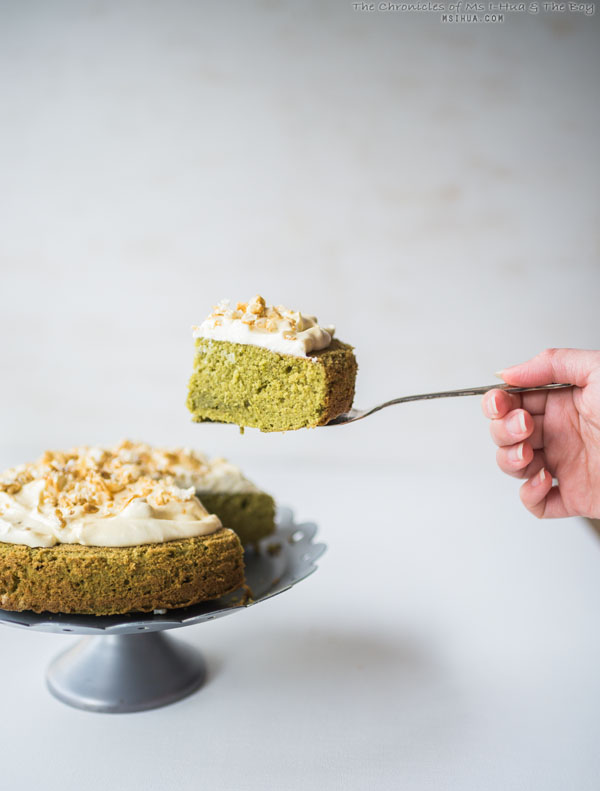 What say you? Spice up your Christmas and do something outside of the Traditional norm. I wouldn't even mind if this had some gingerbread spice in the mix. Green tea and gingerbread. Yum!