With the rain and wind that has been threatening Melbourne's weather the last couple of days, it's easy to forget that the summer season is upon us. Indeed, this week, we are looking at a likely weather forecast of cold and wet.
Miserable weather really. Very very lovely and thoughtful-like of Melbourne to bring us into the feeling of Christmas with the dark, gloomy and stormy weather.
It's Christmas perfect weather.
At this current moment of writing this post, the lights on our Christmas tree is on, candles are lit and Christmas carols are on the playlist.
It's 2:30pm, but it's dark.
So I thought, what better way to bring the mood all in together and have a throwback winter post. Only just so we feel like we are celebrating the silly season with the rest of the world in negative temperatures.
Here's a delicious winter dish (or summer depending on where you are) that you can experience, as long as you have some lovely fresh truffles nearby.
And poussin. Don't forget the poussin.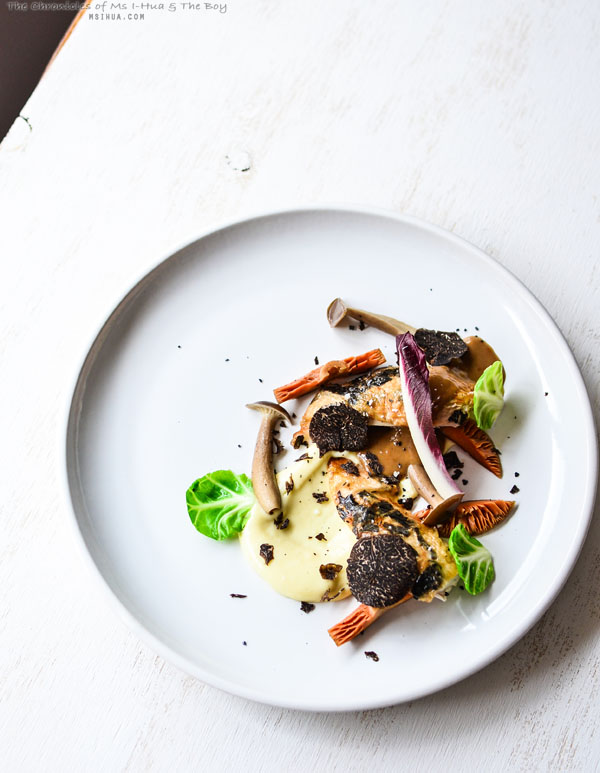 Elements on the plate:
Roasted Poussin with Truffles – With winter black truffles stuffed underneath skin and inside cavity. Served with a shallot & leek sauce.
Potato Puree – baked potatoes blended with cream, butter, milk & seasonings until a puree-like consistency.
White Chestnut Mushrooms – cooked in butter
Pine Mushrooms – cooked in butter
Baby Sprout Leaves – blanched
Red Witlof Leaf – raw
Freshly shaved Winter Black Truffles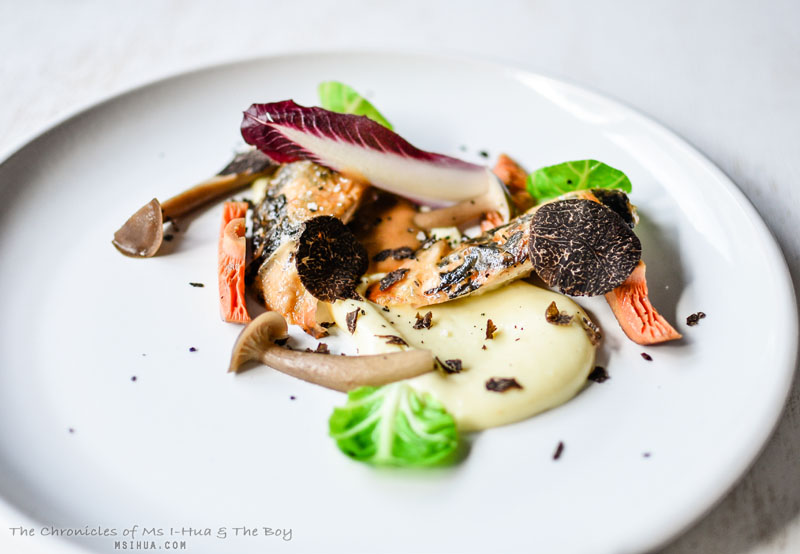 How's your Christmas planning so far? We've got our tree up, our presents wrapped up and our tummies ready to be filled in this season of over-indulgence!
Bring-it-on!