Ever been to the market and thought, "Man, I would love to cook here?"
Ever thought to yourself after a big shopping spree in the local market that life would be a better place if you could cook it all (ingredients), without lugging it home?
Well, here's a concept.
Amidst the rows of fresh produce stalls, is a new temporary Social Kitchen aimed at teaching punters like you and I the art of cooking. The fun bit? It's completely social with bits of foraging through the market involved (on market days).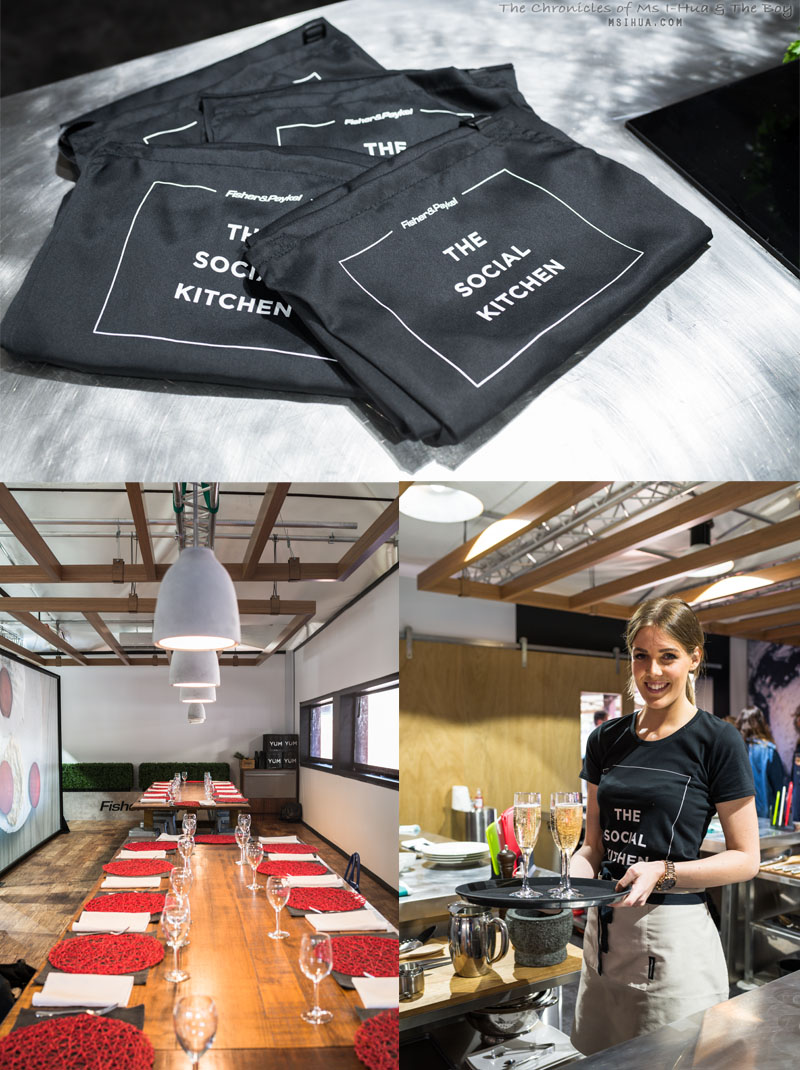 From now until the 10th of May 2015, there will be chefs rotating around the seasonal, cultural and special master classes held every day for a limited 26 weeks season.
Partnering together with Fisher & Paykel and Peter Rowland Catering, The Social Kitchen will be a hub and centre of learning.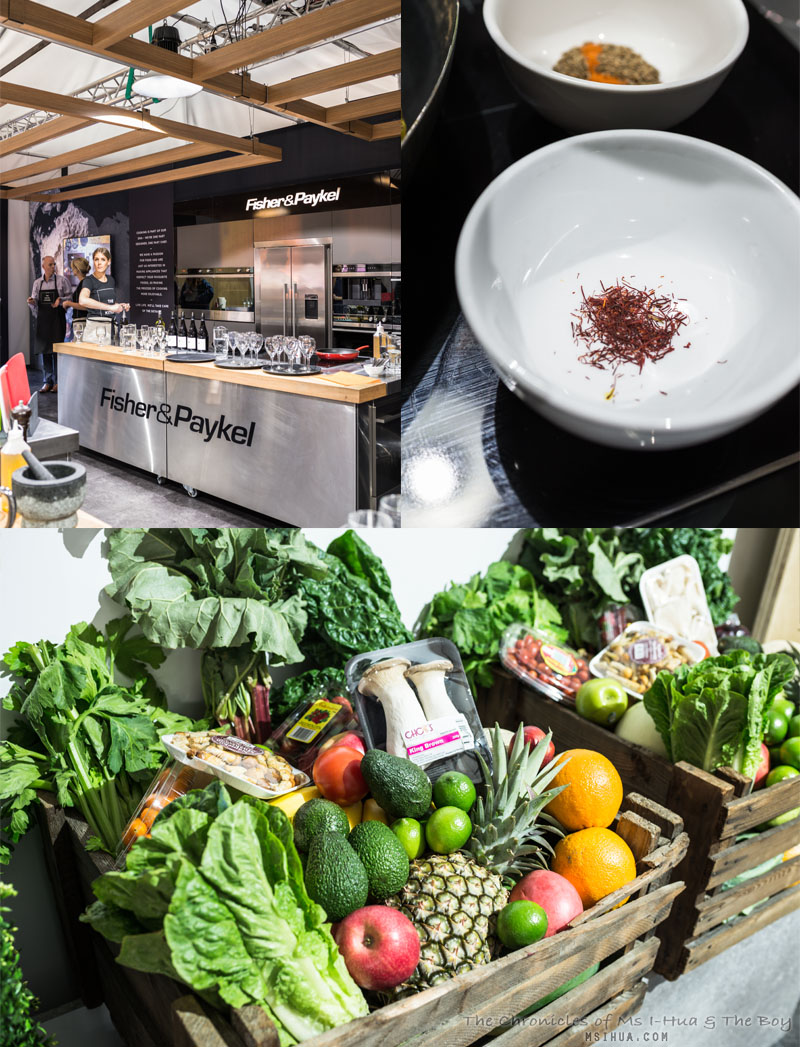 If you ever fancied yourself a spot on Masterchef or the likes and feel like you could take the spotlight (whilst having a glass of happiness or two), then these classes are for you!
Choose from a variety of cuisines, ingredients, and even holiday cooking. If you ever wanted to learn how to make the perfect paella, they've got it too!
Here's a snapshot of the class I attended during the launch of The Social Kitchen. My partners in crime were Off The Spork and I Eat Therefore I Am 🙂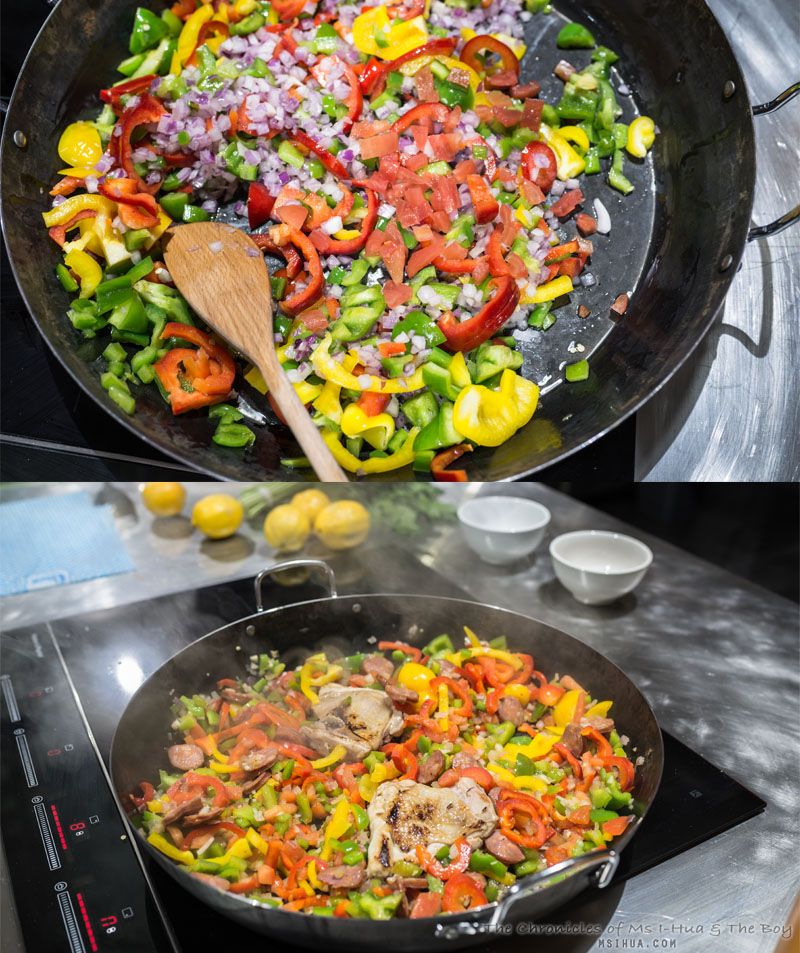 Cooking paella is easy especially when you have a chef shouting into the microphone each step of the way!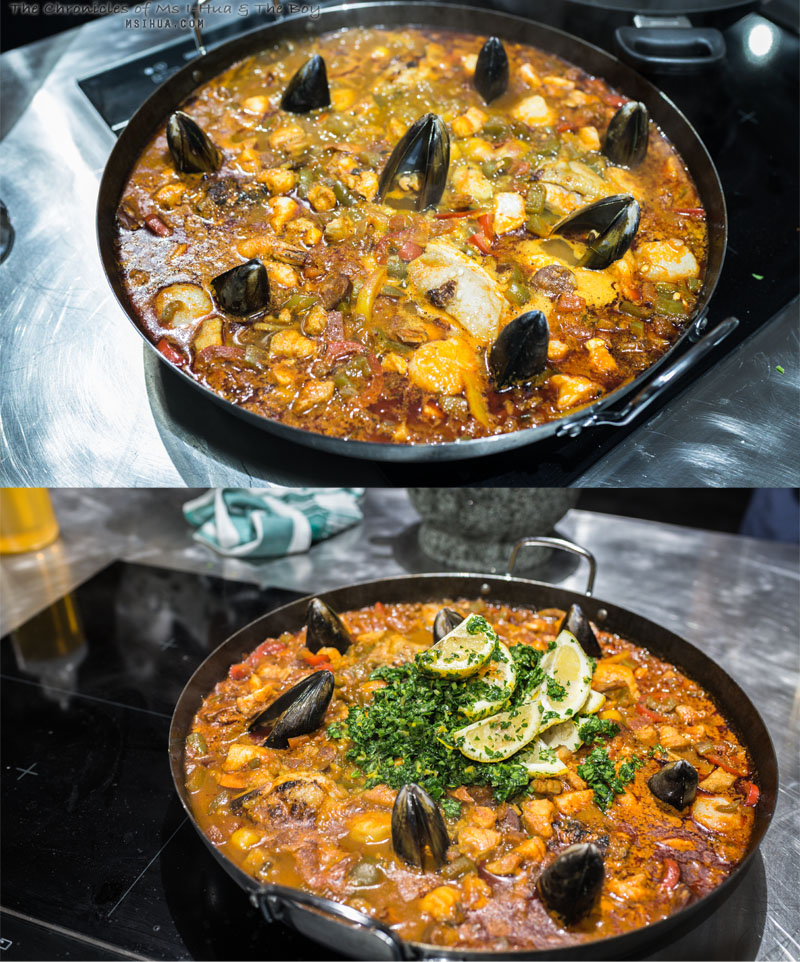 Ta-dah! I think we did a magnificent job! We did have a good chuckle as we seemed to also have the cleanest kitchen bench out of everyone in the class. We share similar styles of OCD and must have everything cleaned along the way.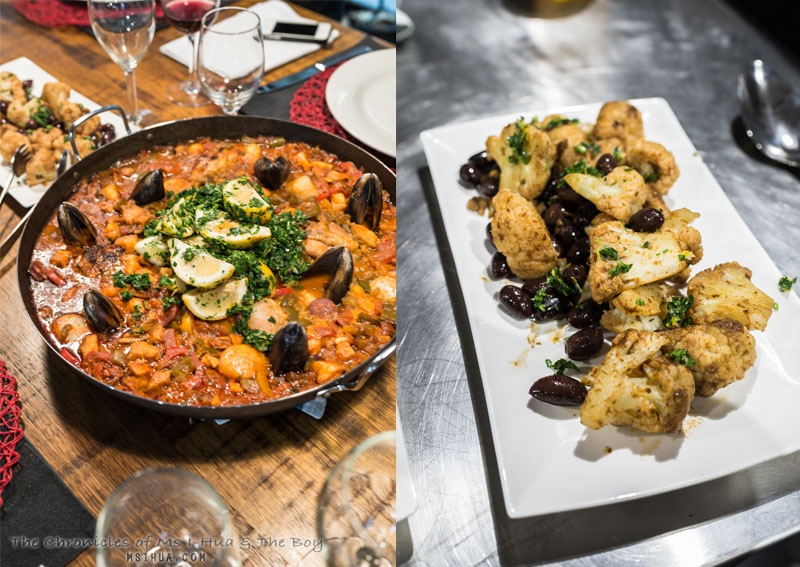 To go with the Paella, we also tossed up some delicious spiced up cauliflower. I just loved how beautiful everything looked!
It tasted amazing (I'm not tooting my own horn here, but dammmmmmmnnnn we can cook :P).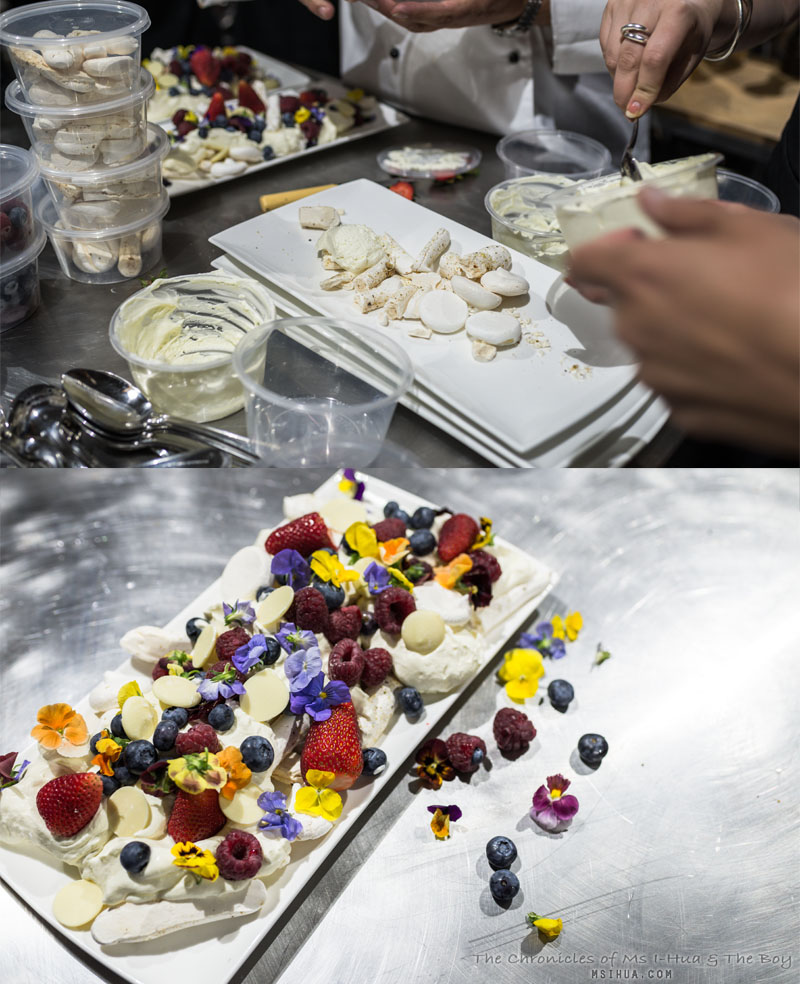 For dessert, as an added bonus, the chefs thought it would be fun (and very pretty) to plate up some Eton Mess. Sporkette and I immediately took to plating our own as everyone else was distracted and spooning mouthfuls of cream and meringue into their mouths!
I had a lovely time cooking and plating up at The Social Kitchen. It definitely was a hands-on affair. I've been to many other 'cooking' classes before and ended up being a spectator to the chef, rather than have the opportunity to cook myself. I love learning how to improve myself and what better way to do this, than to learn from the experienced people in the industry!
It was also super fun to be able to play with all the latest appliances from Fisher & Paykel and to utilise their induction cook top. My normal Fisher & Paykel stovetop at home (coincidentally, I use the same brand at home) needs an upgrade :P.
[Ms I-Hua attended The Social Kitchen Cooking School courtesy of Q Strategies]
____________________________________________________________________________________________________________________________
Competition Time!
As we've now entered the Christmas season, the lovely folks behind The Social Kitchen would like to join the parade and partake in the act of giving.
That is, together with Q Strategies, I am offering two readers a chance to attend one of these fun classes. I have 2 x double passes to giveaway valued at $135 per person.
All you have to do, is leave a comment below on 'which class you would like to attend and why'.
To find out more about what classes are available, pop on over to The Social Kitchen Cooking School.
*Please leave a valid email address in the email box (emails won't be published) as a contact point.
The competition will close on Monday, 8th December 2014 at 8:00pm (AEDT) and winners will be drawn that night. The most creative answers deemed by me, will be chosen.
Competition is open to all Australian residents with a valid Australian address. Your double passes will be posted out to you, so I will be in contact for a postal address if you are successful. Please do ensure you will be in Melbourne during the event.
____________________________________________________________________________________________________________________________
[9/12/2014] Announcement: Winners of the Social Kitchen Double Pass Giveaway
Thank you to everyone who took part in this competition.
The two winners as chosen by me are:
… Congratulations, the winners will be contacted via email.
Competition Now Closed.