Happy New Year all! May 2015 shine on you with love and happiness!
Did you all eat too much and feel like you're needing to lose that fat gut? Well, sorry to say, you've hit on the wrong blog then!
I read a meme the other day that would bring a smile to your face. Want to hear it? I know you do. In fact there's no better way to start the new year without a gutter joke anyway 😛
"You can't say happiness without saying, pe-nis!!"
How brilliant was that? Okay, now that I have sufficiently reduced the maturity content of our blog so that 5 year olds will find it amusing (pffttt she said pe-nis 0_0), here's another very accommodating no-bake tart for you to sink your teeth into this summer!
Using my No-Bake Blueberry Chocolate Tart recipe as a base, I decided that I would recreate with another twisty experiment.
Instead of using sea salt chips and Oreo cookies as a base of the tart, I decided to try the base out with Oreo cookies and Pailleté Feuilletine instead.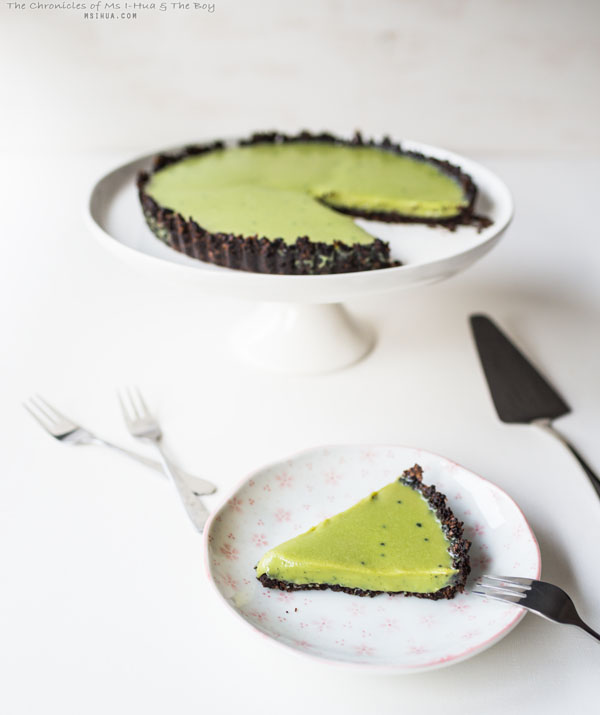 No-Bake Matcha (Green Tea) & Oreo Tart Recipe
Ingredients
For the Tart Base:
150

grams

of Oreo's (roughly 36 cookies without the cream)

50

grams

of Pailleté Feuilletine

90

grams

of Butter

55

grams

of Dark Chocolate (60% callebaut dark couveture chocolate)
For the Filling:
250

grams

White Chocolate (chopped or chips)

250

ml

Thickened Cream

1

tablespoon

(about 10 grams) of Matcha (Green Tea) Powder
Instructions
For the Tart Base:
Pulse the Oreo cookies (without the cream filling) in a food processor until fine. Combine with the paillete feuilletine and mix well.

In a separate bowl, combine both butter and chocolate and microwave for 1 to 3, 20 second intervals. The chocolate won't look like it has melted and will retain its shape until mixed. Keep note to constantly stir the mixture until fully combined.

Add the mixture into the crumbed (cookies-paillete feuilletine) mix and combine until evenly moist.

Using a clean tart pan (with removable bottom), press the tart base mixture evenly all around the tart pan. Take care to ensure that it is an even flat base.

Refrigerate for at least an hour to set.
For the Matcha Ganache Filling:
Heat cream until it comes to a boil.

Very carefully, pour over the chocolate chips to melt them and stir until smooth and shiny.

Whisk in the matcha powder* (with a matcha brush preferably), taking care that all the powder is dissolved fully.**

Set aside and let cool.
To finish the tart:
Once the tart base is set, gently pour the cooled matcha ganache into the tart pan.

Set aside in the fridge to set for about 3 hours.
Notes
*I use Kenko Tea brand, and find that their matcha powder to be of really good quality. **NB - you can tell that I didn't do this as there are green matcha spots all over the set tart, where the powder has failed to dissolve properly.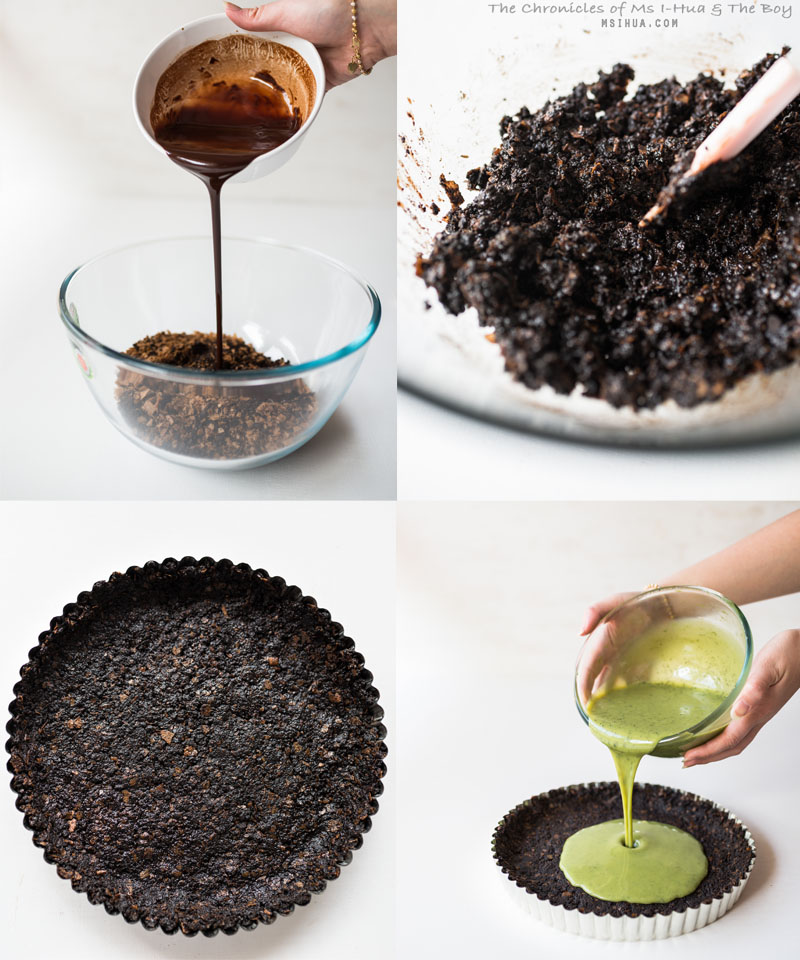 _____________________________________________________________________________________________________________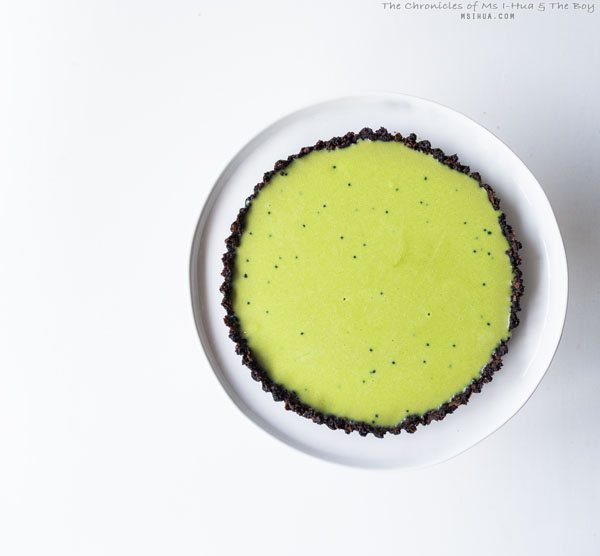 _____________________________________________________________________________________________________________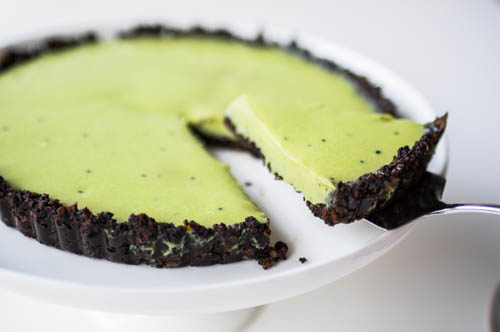 Cut up a slice and serve to anyone you can find in the immediate vicinity. Watch their reactions 😛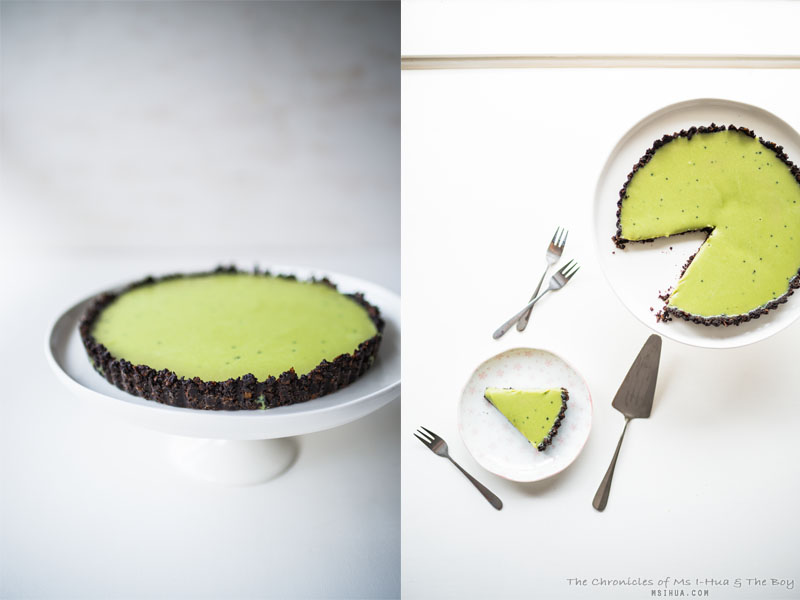 This tart is definitely more on the sweet side, so serve it with a hot cup of long black or black tea.
Enjoy!