[This post is sponsored by Heat Beads®]
It is hard to believe, but it is true! Yes, summer has well and truly ended.
It seems that Autumn (Fall for some of you) has missed the memo and this week, after a bout of summery weather over the beautiful weekend, winter has dumped on a lot of wet and cold on us.
But fear not! This coming weekend, it seems that the sun will be winning in the stakes and peeping out to shine on us for a little while longer!
To enjoy (and to prolong) whatever is left of summer in your backyard, we've decided to share with you a new favourite recipe of the Malaysian Chicken Satay using our new Heat Beads® BBQ Chimney Booster.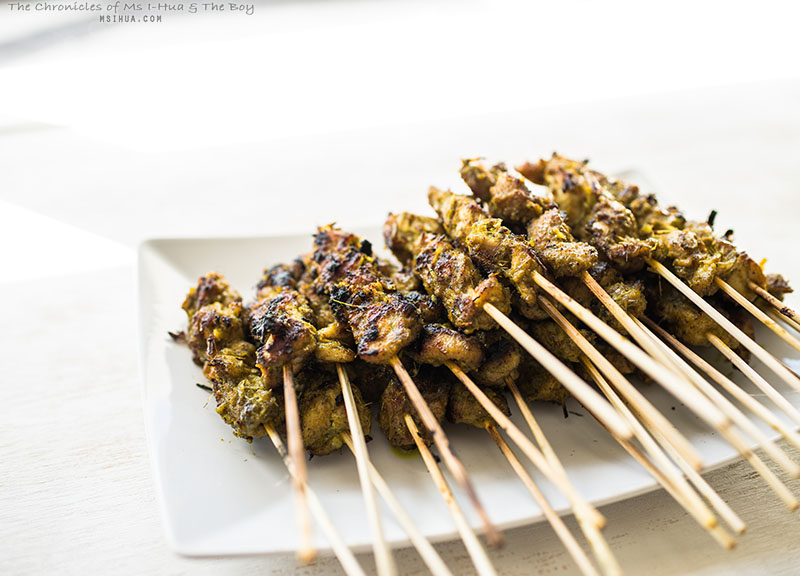 If you think the words satay are synonymous with peanut sauce, you're not really understanding the concept at all. Satay is all about the meat. All about the lovely meat on skewers that have been cooked to perfection over coals.
So we thought, what better way to test the Heat Beads® products out, than by cooking Chicken Satay through this cooking experiment to see if it yields the same, or better results than when cooked with charcoal?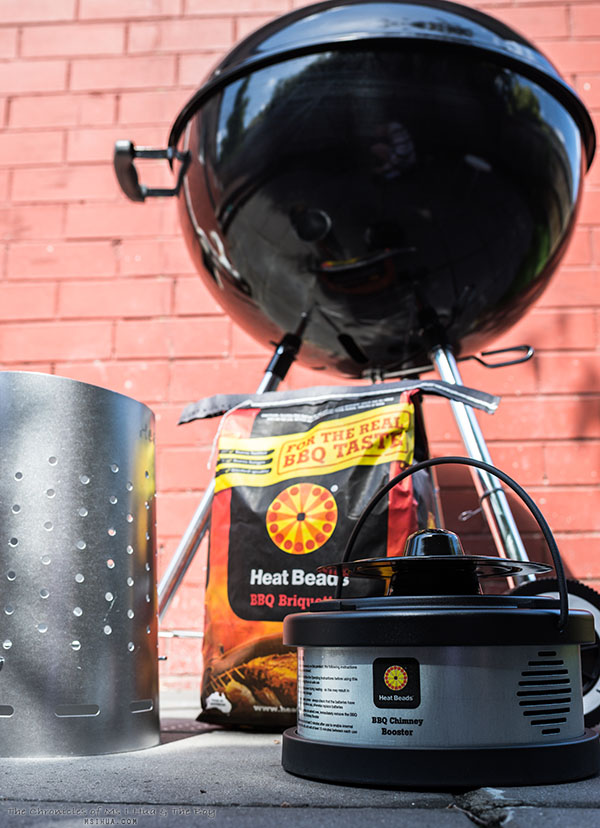 Just before spring ended last year, The Boy purchased a Weber BBQ Kettle with an in-built thermometer. Since he's bought it, we have used it a grand number of ONE time 😛 It lives in our living room. Uhuh! Webby doesn't get out much!
So when Heat Beads® contacted us to see if we would be keen to try out their new Heat Beads® BBQ Chimney Booster before the cold weather hit, I took charged and said yes!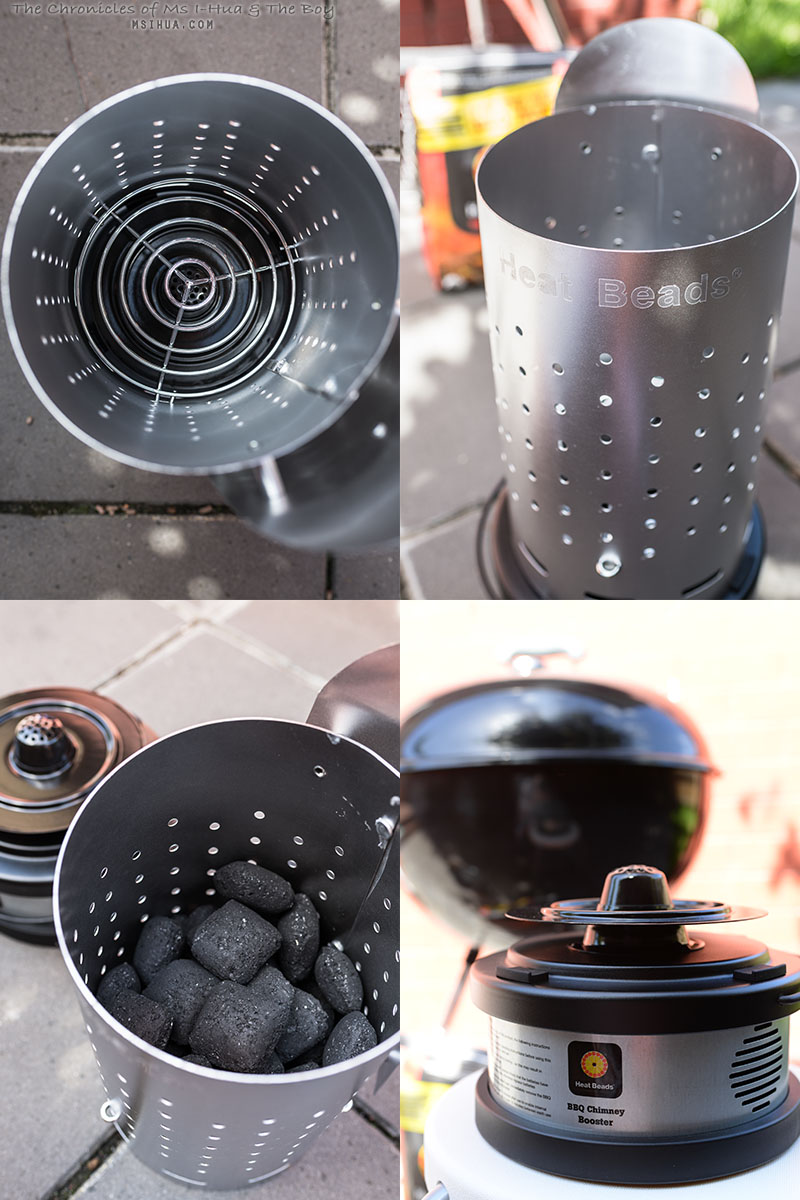 So what is the Heat Beads® BBQ Chimney Booster? I'm glad you asked, because we are really super duper impressed with it.
Think about all those times it has taken you in lighting up a traditional charcoal fired bbq. It takes forever!
With the Heat Beads® BBQ Chimney Booster, the time it takes to heat up the briquettes is sped up to 12 minutes (depending on wind conditions and outside temperature)!  That's so quick!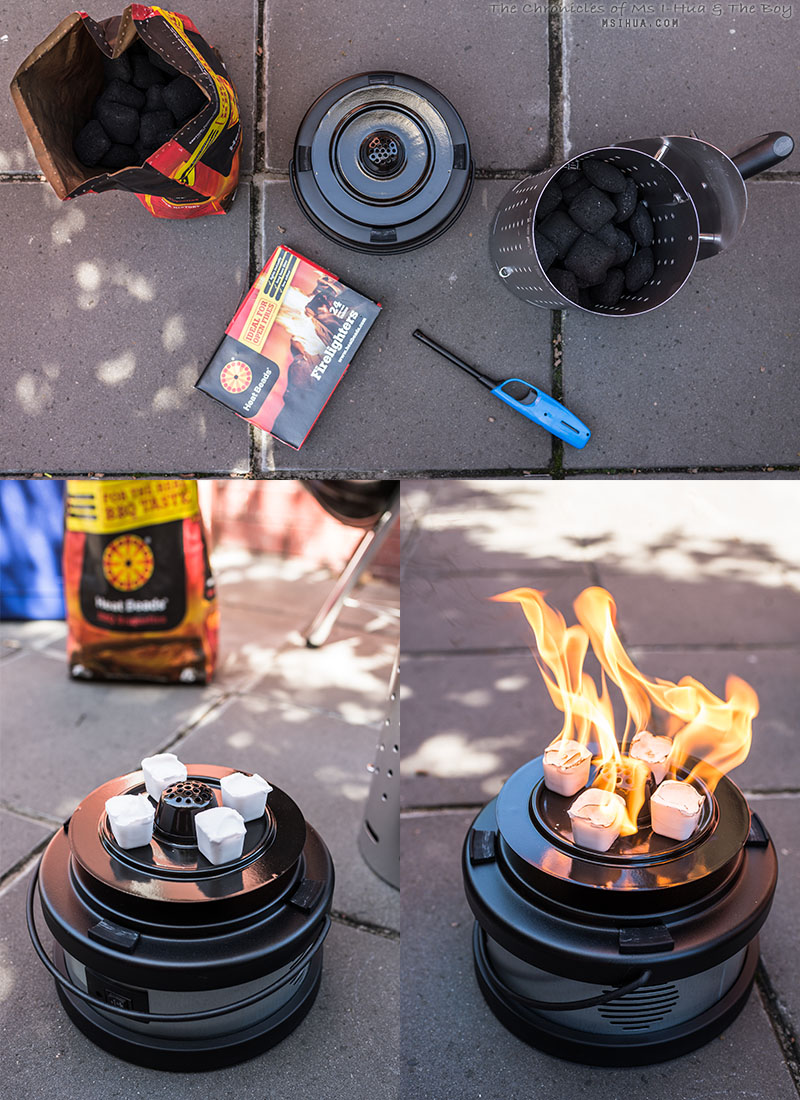 Like you, we were a bit sceptical at first.
So as The Boy was setting up outside with the equipment, I wandered back into the house to start prepping on the marinated chicken meat.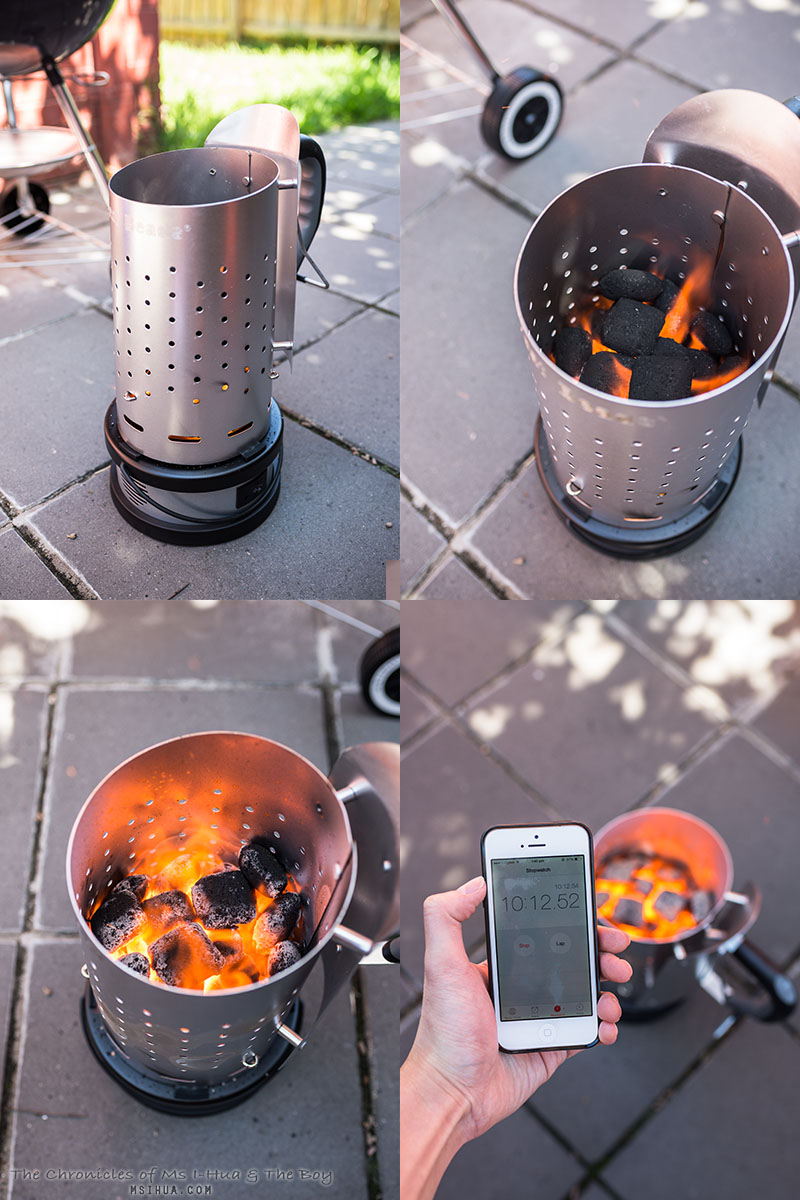 Next thing I knew, The Boy had come back into the kitchen and was hassling me for the food!
I hadn't realised it would have been so quick!
It took us about 10 minutes for the Heat Beads® Briquettes (filled 3/4 of the chimney) to be ashed over.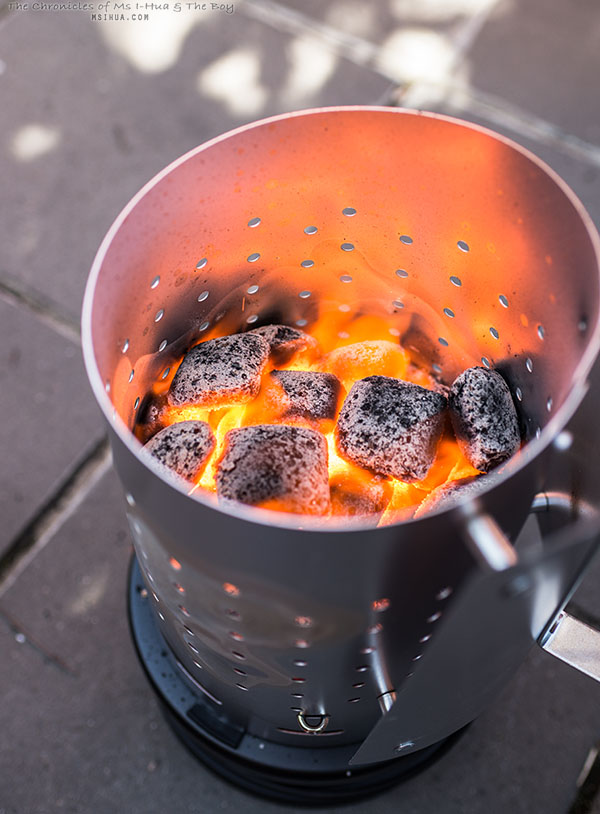 Here are some cool benefits and facts in using the Heat Beads® Chimney Booster:
Simple and easy to use
Saves time! It truly does and it only takes about 12 minutes to light your BBQ Briquettes vs 45 minutes (or more) via the traditional way
This means on busy worknights, it won't take long to fire up the BBQ for weeknight dinners!
Partners with the Heat Beads® BBQ Chimney Starter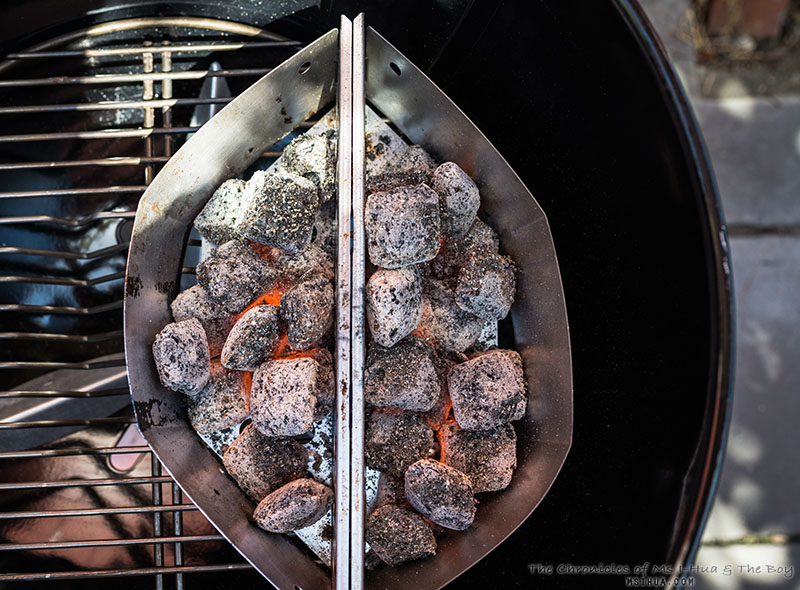 Some cool facts on the Heat Beads® BBQ Briquettes:
Ensures that it does not burn fiercely when fat falls on them
Are more economical than charcoal because they burn much longer
Are cleaner and less dusty to handle than lump charcoal
Consistent performance
When used together with the Chimney Booster, lighting time is cut down to 12 minutes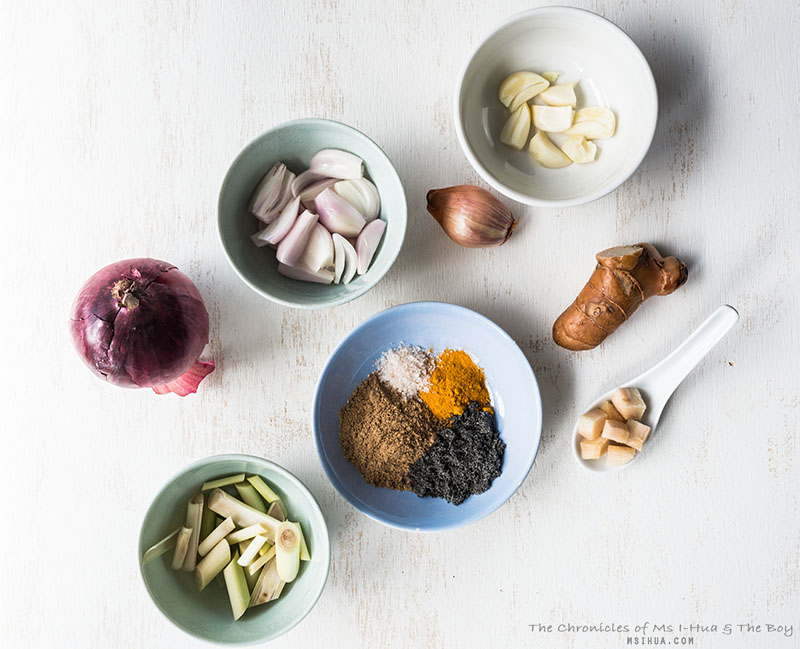 So, we know you want to know. How did the final product of the satay taste? Did it still have the wonderfully smokey BBQ taste that is so reminiscent of street food?
It definitely did! I did spare a quick thought for our poor neighbours having to smell such deliciousness wafting through their back-yard. But only for a short moment, as I was instantly distracted with the thought of being able to sink my teeth into the satay!
So, if you have the tools (and if you don't, scroll down to find out how you can buy them), roll up your sleeves and start marinating! Your BBQ is waiting!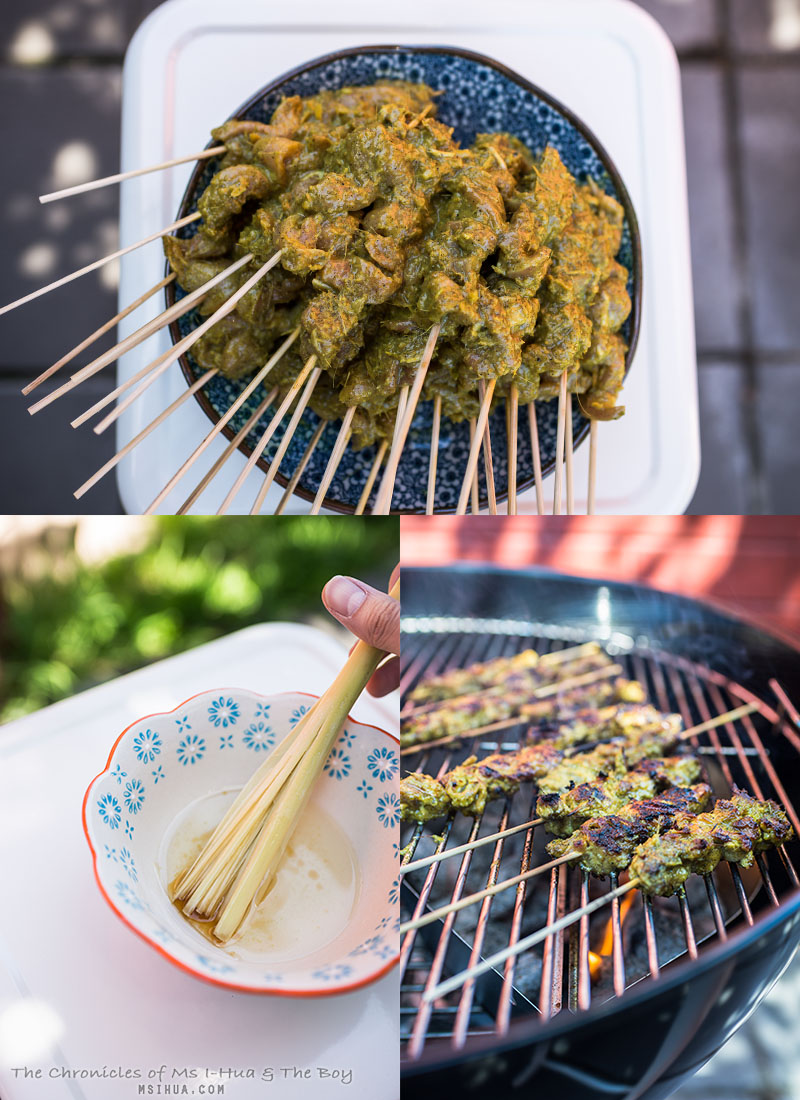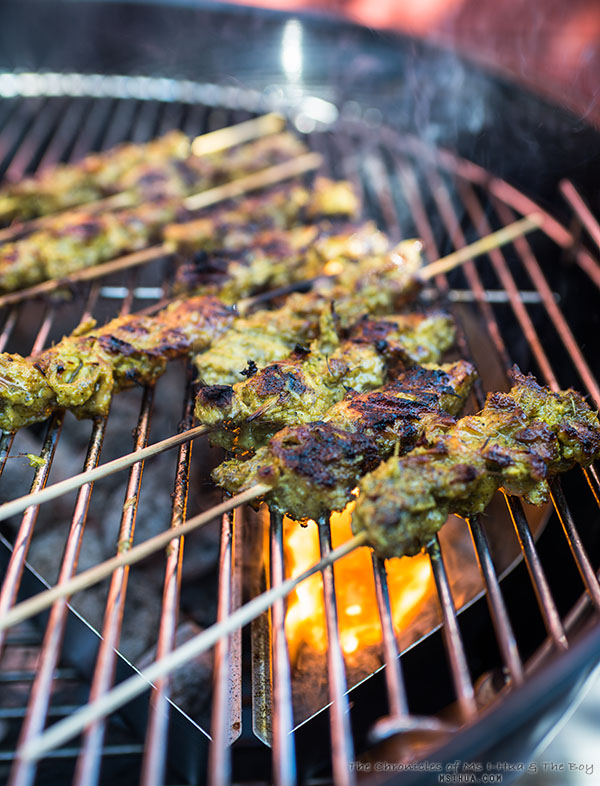 Why did we omit the spicy peanut sauce with this recipe? Two reasons. Firstly, we wanted to focus particularly on the quality of the barbecued meat and the taste of the meat using the Heat Beads®.
Secondly? We were just too lazy to make it. It's worth it if you have the time to make it from scratch, but the end result was so tasty, that we didn't even need the sauce to go with it! Alternatively, if you really need the spicy peanut sauce, you can always buy a good pre-made version in a can.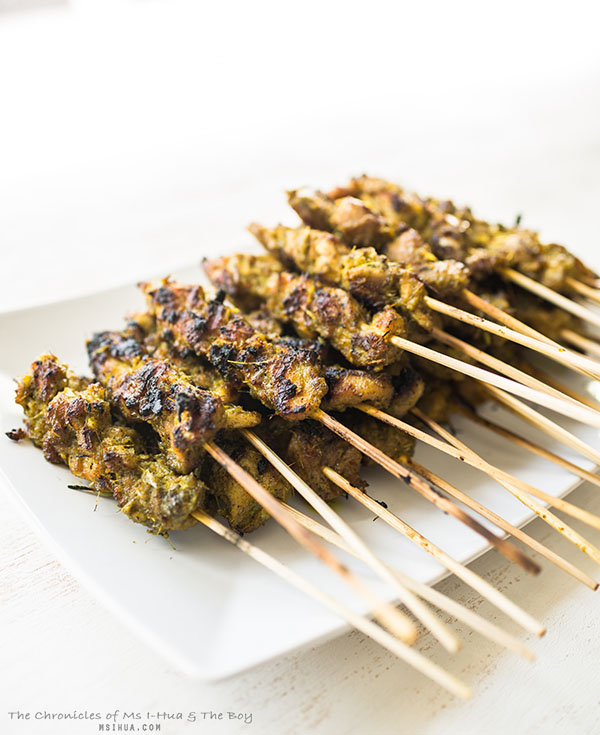 _____________________________________________________________________________________________________________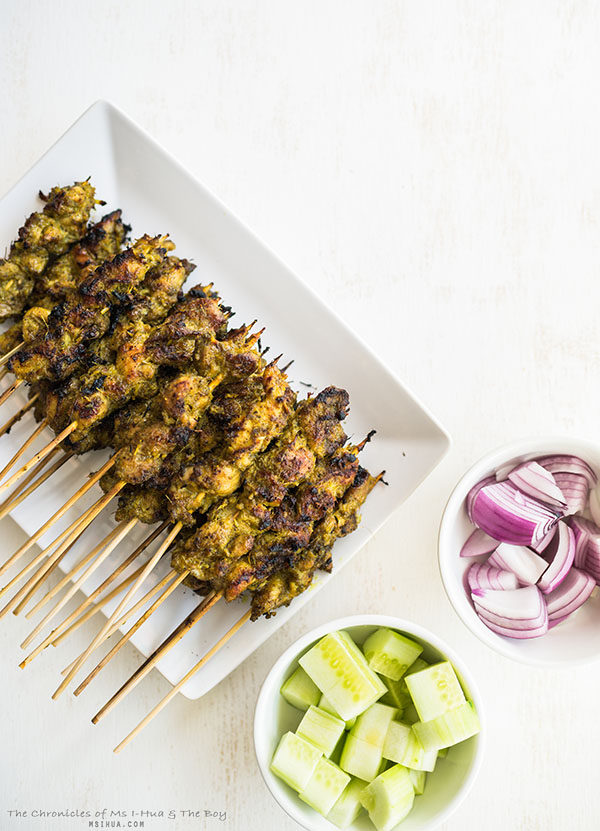 _____________________________________________________________________________________________________________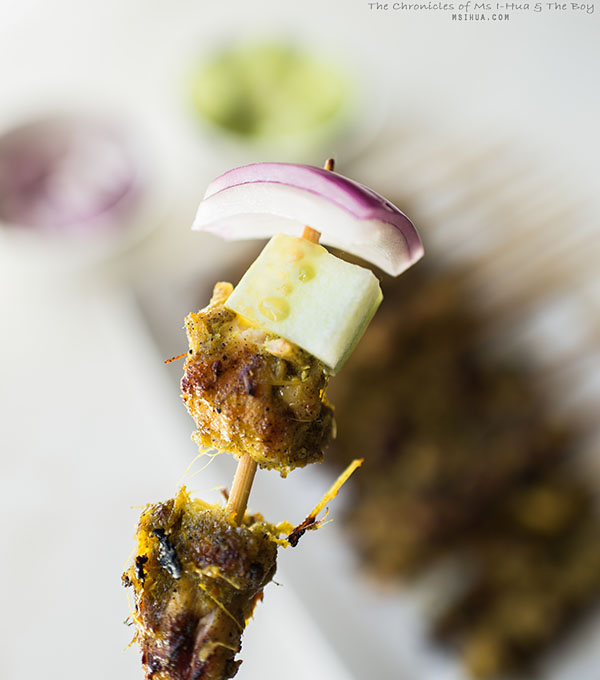 So what do you think? Did we manage to convince you that the Heat Beads® products were pretty cool and worth a shot?
It definitely passed with flying colours with the smokey aroma and authentic BBQ taste of our street food test with the Malaysian Chicken Satay recipe!
If you are keen to find out more about the new Heat Beads® BBQ Chimney Booster and their other products, and if you are in other states not having a cold snap right this moment, you can buy Heat Beads® products online and/or follow them for updates via: