For as long as I can remember, I've been singing songs from The Sound of Music. Indeed, I had watched it that many times growing up, that the video tape ran out several times (kids, if you don't know what I mean, you've not had a real first world movie problem yet!).
When Twentieth Century Fox Home Entertainment contacted us recently asking if we would be interested in attending a special The Sound of Music High Tea hosted at the InterContinetnal Melbourne The Rialto, to mark the 50th Anniversary of The Sound of Music, I said yes before you can sing, "Do Re Mi!".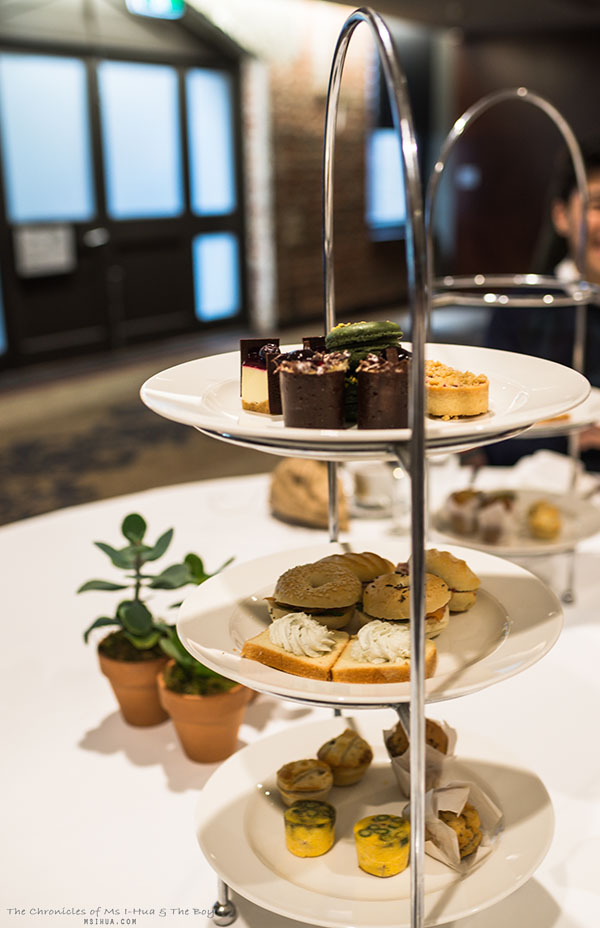 Madam Mummy used to have a yellow music book, full of show tunes and such. In it, were all the songs made famous by Hollywood, and local Malaysian folk music. Every lyric from The Sound of Music was in that book and I used to carry it around like my bible. I knew every word by heart, every note by key and taught myself to play the notes on the piano. I never had any formal lessons, and only Big Sis learnt how to play music formally.
Even now, when the movie comes on the television, The Boy groans as he knows I will make him sit there and watch the show, along with me singing along to every song and perhaps mouthing every word in the dialogue. Yes. I am that person. I cannot help it! The music from this movie is like blood to my soul.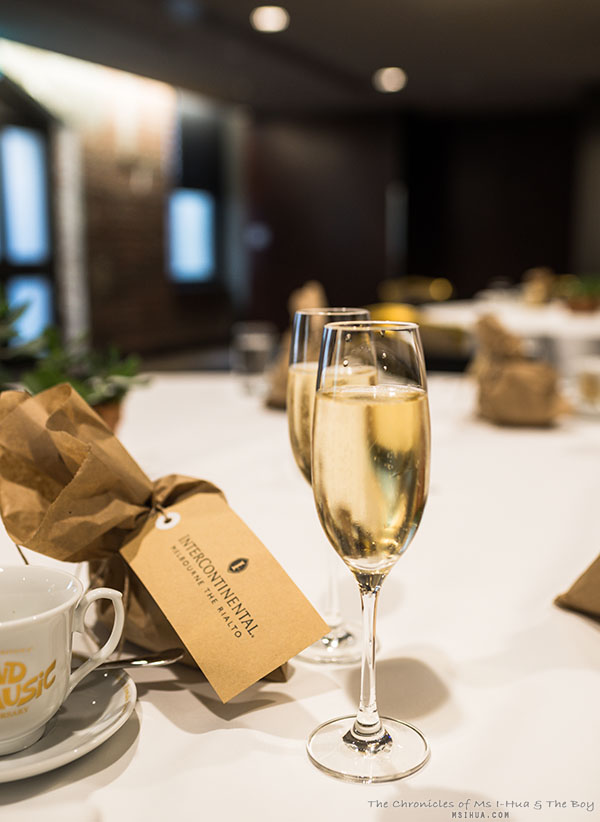 So imagine my utter glee, when we walked into the function room for the launch and discovered, brown paper packages tied up with strings on the table! Edelweiss playing in the background. I nearly cried. It would have been perfect if Madam Mummy was around, since it was all because of her that I became such a fan of the movie.
The timing for this high tea is perfectly lined-up to coincide with Mother's Day too! So if you haven't planned anything yet for this Mother's Day, be sure to check this high tea out and lock it in! All diners will not only be greeted with a glass of G.H. Mumm Champagne on arrival, they will also receive a Crabtree & Evelyn gift pack. An afternoon of High Tea to the soundtrack of The Sound of Music and a pamper pack? Sounds brilliant to me!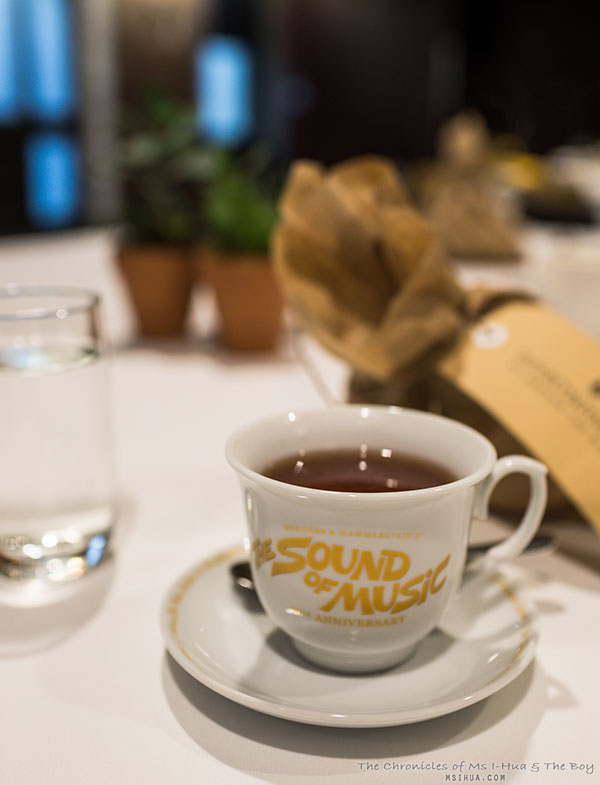 _____________________________________________________________________________________________________________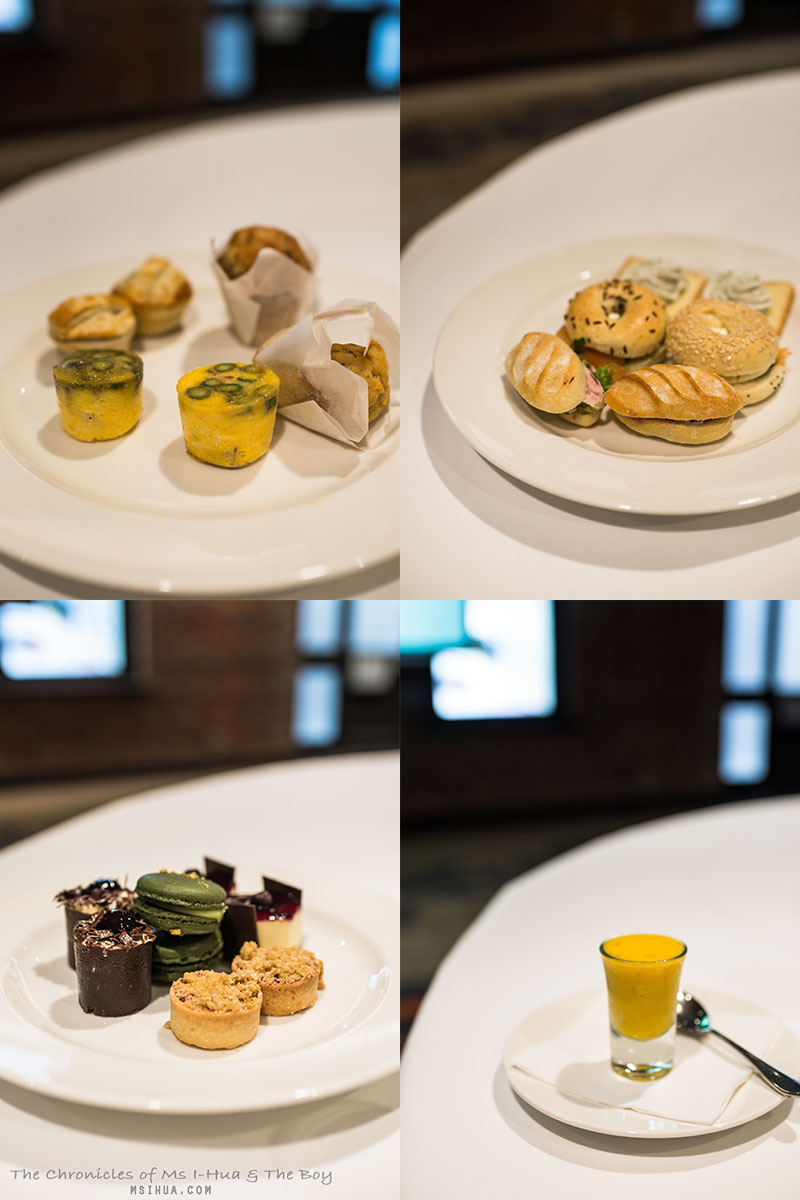 [Just a few of my favourite things clockwise from Bottom Left: Desserts: Blueberry Cheesecake, Black Forest Cake, Pistachio Macaron, Blackberry Crumble; Savoury Food: Savoury Muffin, Prosciutto and Asparagus Quiche, and Burgundy Wagyu Pies; Sandwiches: Smoked Salmon Bagel, Honey Glazed Ham in a Seeded Mustard Baguette, and Millawa Ashed Goats Cheese with Rooftop Honey; Palate Cleanser: Mango Sorbet]
As we sipped on our Champagne and Ronnerfeldt 'Teastar' teas, we also sampled on delicious treats on our tiered stands.
As a special surprise, we were also given a private screening of the all-new documentary, "The Sound of a City: Julie Andrews Returns to Salzburg" which detailed Julie Andrews' recent return to the magical city where she played Maria in the iconic movie half a century ago! She doesn't look a day past her prime. It's hard to imagine that Dame Julie Andrews will be turning 80 soon!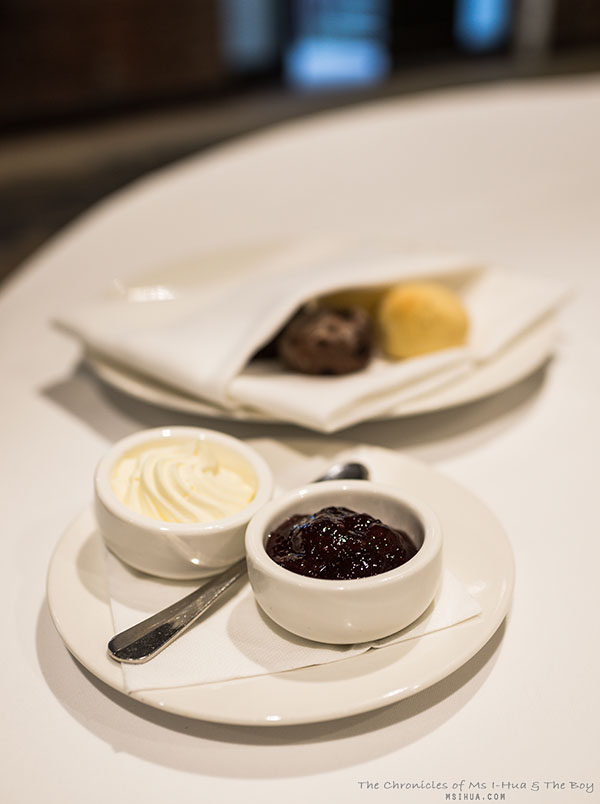 Before we bid so long, farewell, auch wiedersehen, goodbye, we were served miniature Scones of Honey and Chocolate scones served with cream and strawberry jam.
The Important Details:
From the 26th of April, for three Sundays (Sunday 26 April, Sunday 3 May and Sunday 10 May 2015), consecutively, The Sound of Music Champagne Afternoon Tea will take place at the Market Lane Bar in InterContinental Hotel, Melbourne served from 2:00 – 5:00pm.
Those that do come in to try The Sound of Music High Tea will also be in the running to win some amazing prizes, including a beautiful Crabtree & Evelyn Gift Basket and the special Sound of Music 50th Anniversary Collector's Edition, featuring a limited edition tea cup, the digitally remastered movie on Blu-ray, as well as an additional 15 hours of bonus content highlighted by the all new documentary.
To make a booking, visit InterContinental Melbourne,  call 03 8627 1400 or email [email protected]. Prices are $60 per person.
[Ms I-Hua and The Boy attended The Sound of Music High Tea as guests of Twentieth Century Fox Home Entertainment and InterContinental Melbourne The Rialto]