One of the great things about being a travel and food blogger is that you plan your travels and visits around the places you want to eat at.
Kyoto, the next stop in our Japan trip was one such gem. It is a city enriched with history and sights to immerse and lose yourselves in. With such rich culture, it is no surprise that it also has a wide variety of delicious and palatable food to offer. I guess that it won't come as a surprise, being Japan's old seat of power and imperial kingdom.
When we arrived into Kyoto station from Nagoya (we'll come back to our day trip to Nagoya), we were greeted by our driver, coordinated with careful grace by the brilliant people at Hyatt Regency Kyoto. He was dressed for the job, complete with a full suit and hat, and a sign to let us know we were to go with him.
As we checked into our hotel, we were greeted and welcomed with opened arms. When we were being brought up to our room, the Concierge manager informed us that our luggage was already brought into the room (*thank goodness for the Takuhaibin delivery service). Upon entering the room, our sighs of pleasure and gasps of surprise at the generosity of the Hyatt Regency team in Kyoto were evident.
On first impressions, the warm neutral tones of the exquisite room immediately relaxed our travel wearied bodies. We couldn't wait to change into more comfortable clothing and plonk ourselves on the majestic, soft and plush double beds (which were large enough that we didn't need an additional roll-away bed).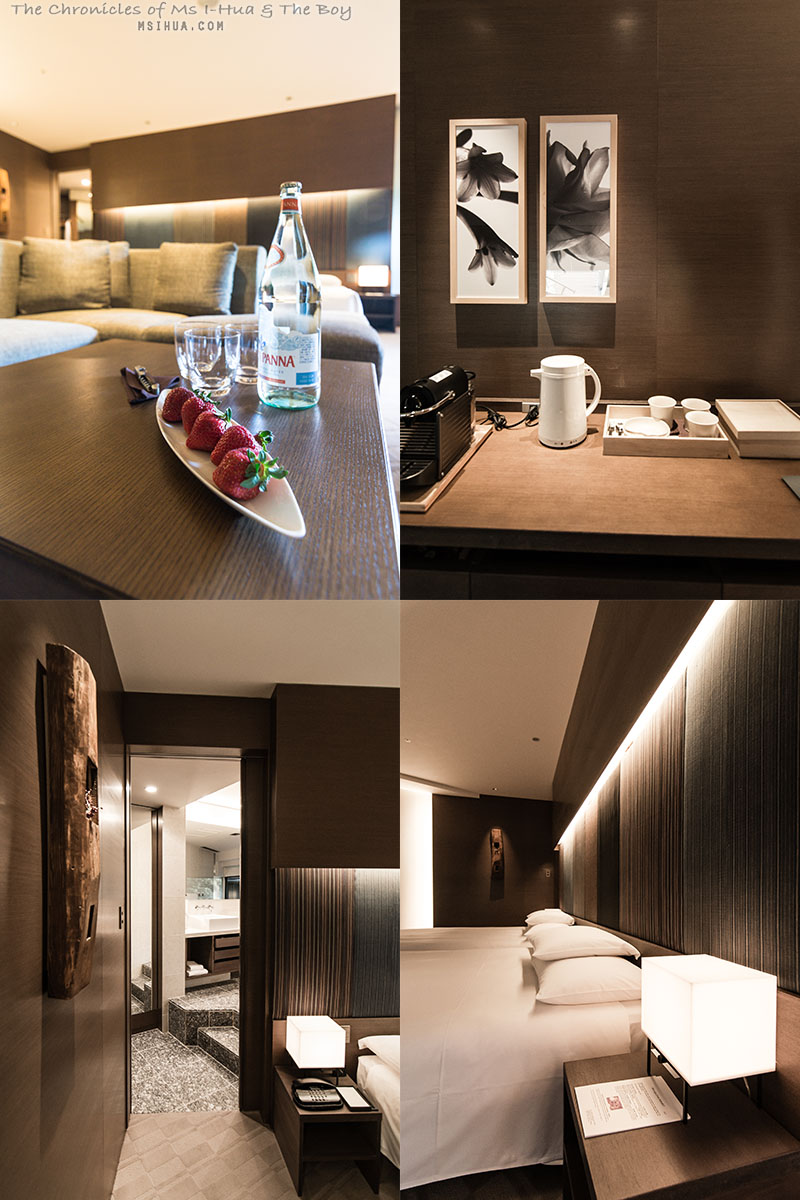 We were provided with the Deluxe Balcony Twin bedroom which overlooked the luscious Japanese gardens. We pretty much had the sliding doors opened whenever we were in the room, as the peaceful sounds from the Japanese gardens and waterfall soothed us and made us feel that as if we were secluded in paradise.
We loved the little touches of decor used in the room. It was classy and quite refined in its understated luxury. Not too much and certainly not too little. Other little touches such as our luggage being put away in the walk-in robes and the beautiful and juicy giant strawberries and refreshing bottle of Acqua Panna set out for us.
Just in case you do intend to stay here, other amenities that come with the bedroom include:
24-hour room service
42-inch flat-screen satellite TV
Separate work area
Wooden "Hiba" tub (made from hinoki wood)
Spacious bath with double vanity and shower
Robes, hairdryer, DVD player, surround sound speakers, telephones, internet access, data port, etc.
Hyatt Regency Kyoto not only provides 5 star service to their guests, but also a wide range of services including a business centre, transportation, restaurant reservations (they were amazing with this), dry-cleaning, currency exchange, sightseeing tours, as well as in-house dining restaurants and spa treatments.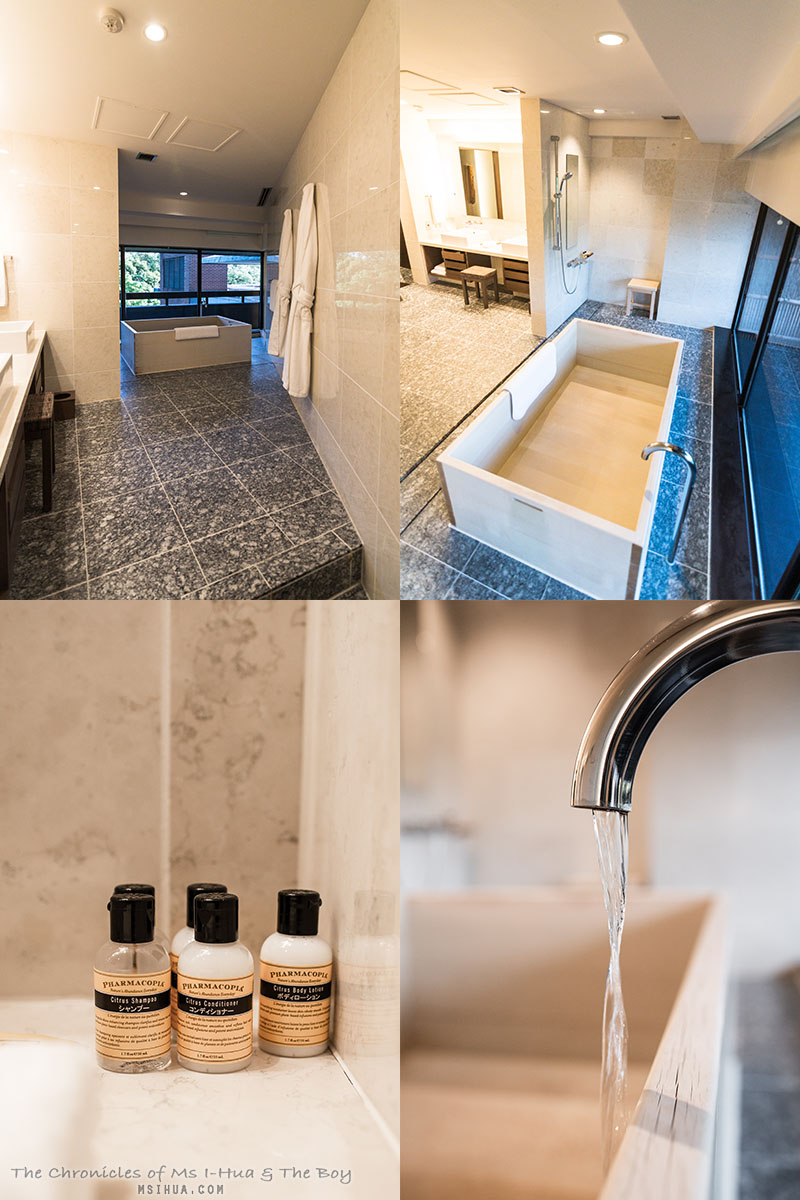 As we stayed in the hotel for 3 nights and days, we toyed with the idea of a spa treatment several times, but in the end, we just couldn't fit it in with our tight sight-seeing schedule.
What we did fit in were daily baths in the beautiful hinoki tub and downtime in the luxurious beds. It was just so lovely to have such a relaxing break from our hectic schedule and our time in Tokyo. It provided us with a much needed refresher and boost before continuing on, our journey to Osaka and back to Tokyo.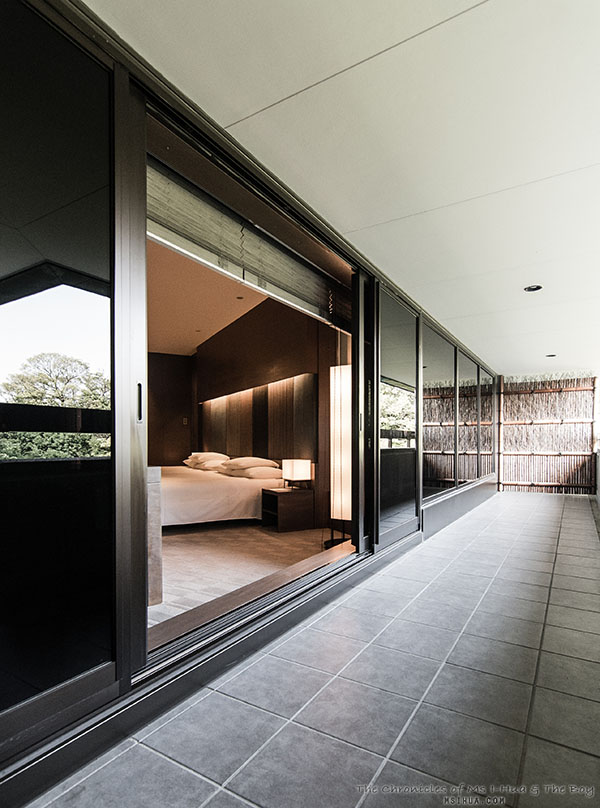 [The spacious balcony space outside the room overlooking the lush Japanese Garden and waterfall]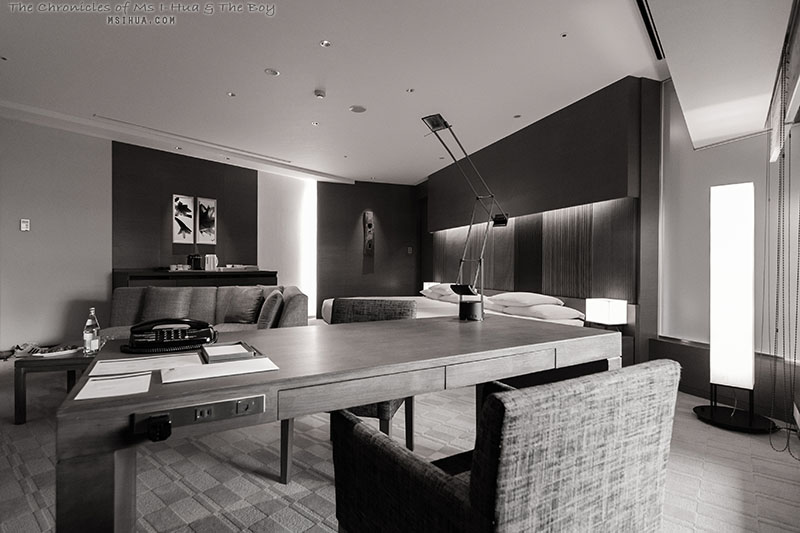 [Separate work station away from the beds and lounge area for you to complete any work if required]
_____________________________________________________________________________________________________________
Lobby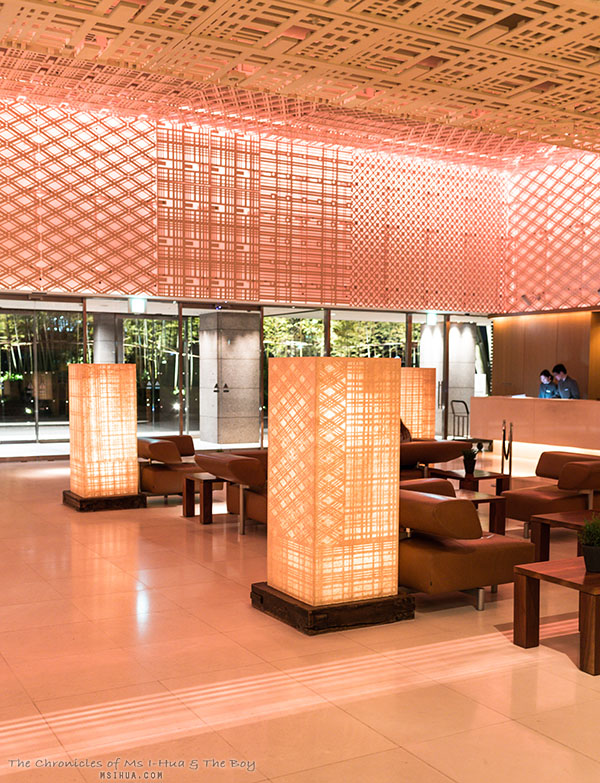 The lobby of the Hyatt Regency Kyoto has got to have one of the most intricate woodwork designs we've ever come across in a hotel. It looks spectacular, classy and inviting all at once.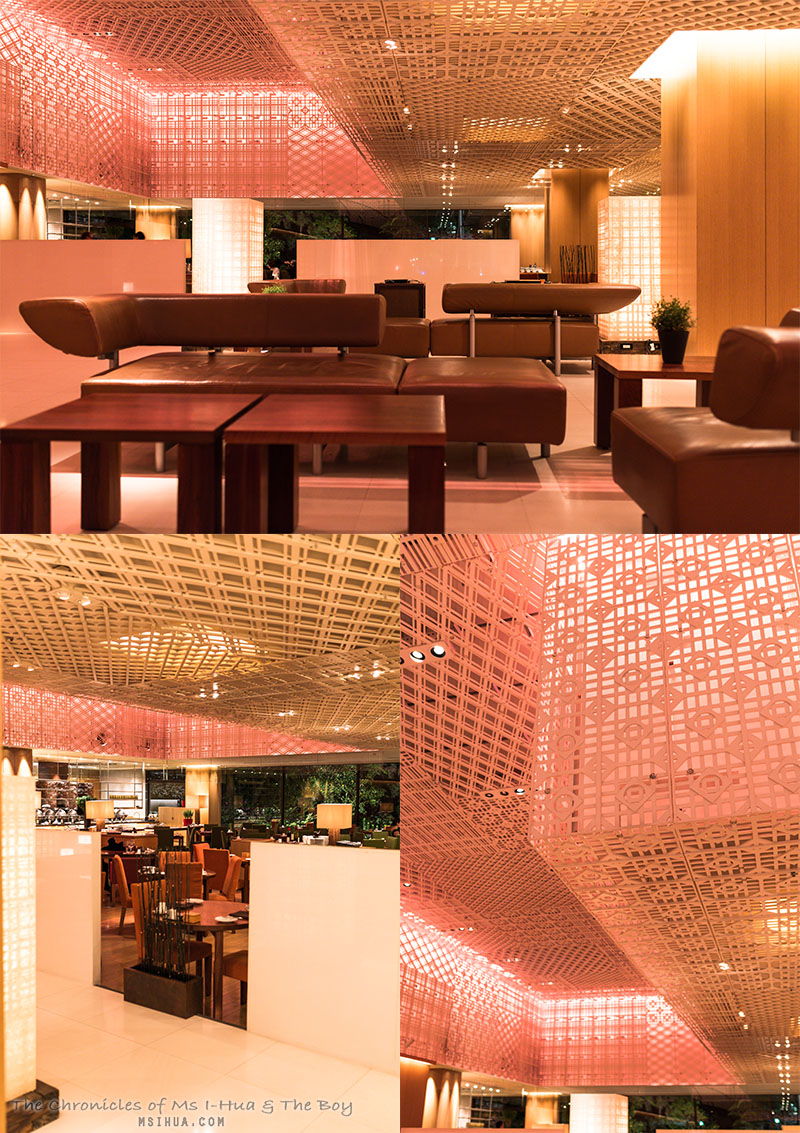 _____________________________________________________________________________________________________________
Facilities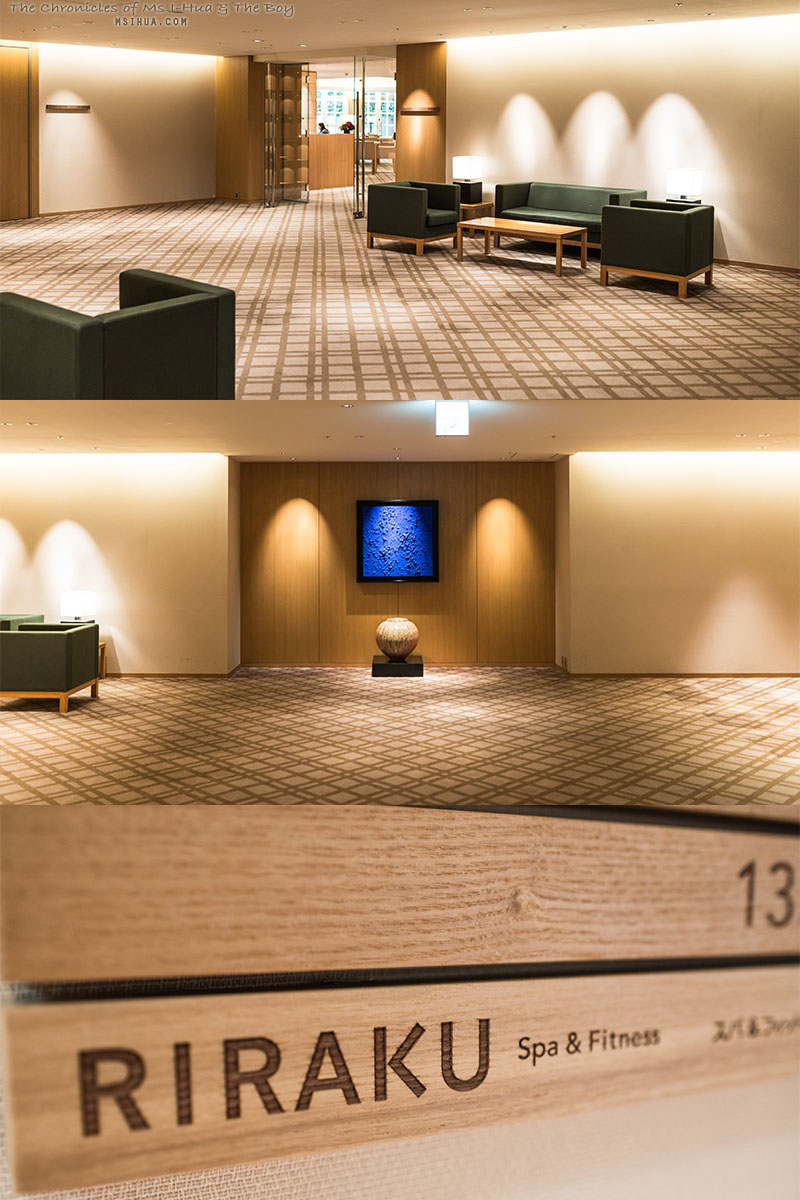 [Business Centre and Spa & Fitness amenities]
_____________________________________________________________________________________________________________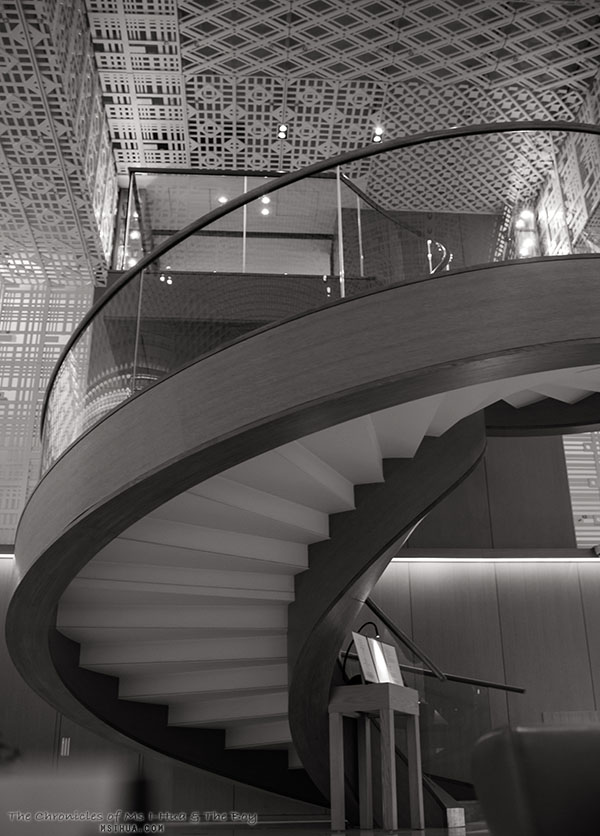 _____________________________________________________________________________________________________________
Touzan
One of the perks of staying in a Japanese hotel (and one such as the Hyatt Regency) is that you get a choice of either a Western breakfast or a traditional Japanese breakfast on your stay.
Obviously, we opted for the Japanese breakfast! We can have croissants and bacon any other day. For this, guests are welcome to dine at Touzan.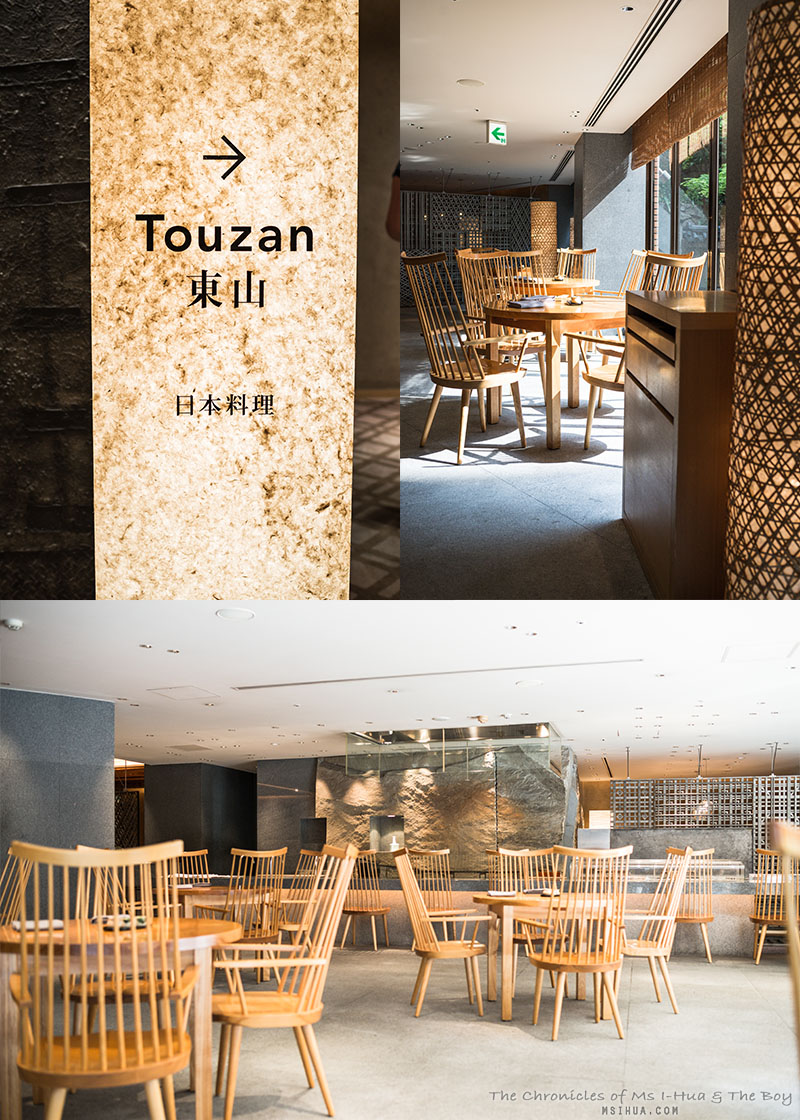 I'm not sure why, but not many of the guests took up the traditional Japanese breakfast. It was so good. Breakfast of champions. Breakfast fit for emperors!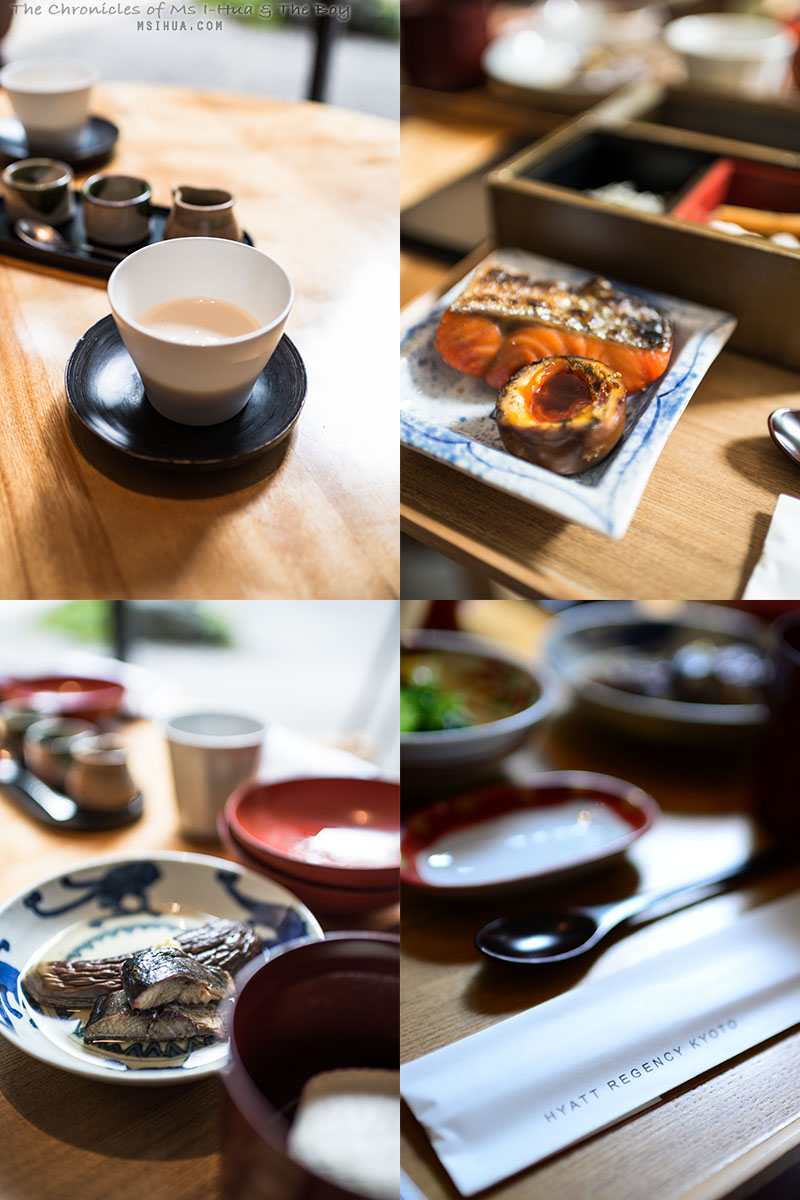 One of the main food items Kyoto is famed throughout the lands of Japan for is its soy bean products. Think you know tofu? You ain't had tofu properly until you've been to Kyoto!
The breakfast served at Touzan was a whole other level of service. Miso soup, Japanese rice, eggplant, pickles, tofu, broiled fish, nori (seaweed) just to name a few items in our breakfast course.
It was seriously one of the best breakfast we'd eaten on our trip to Japan. And we ate a lot of things. So trust us.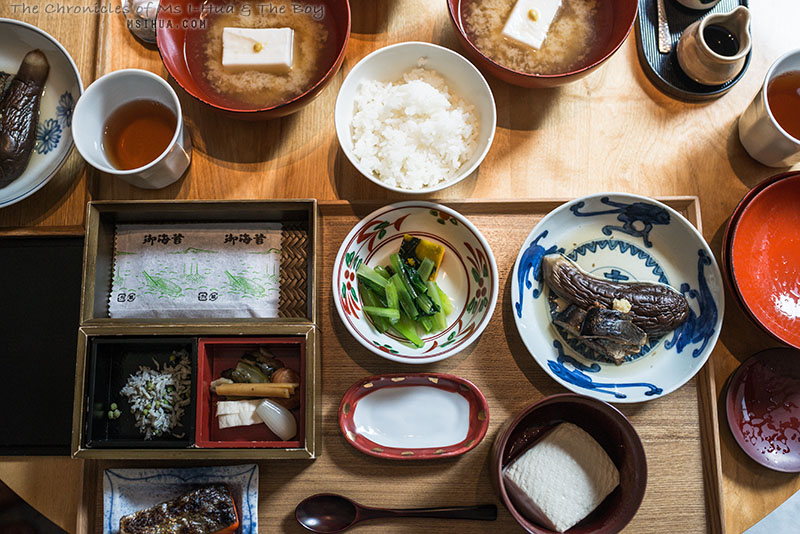 Our stay at the Hyatt Regency Kyoto was really good. The concierge staff went above and beyond in helping us with bookings (I emailed them several weeks before our visit on Tea Ceremony recommendations, and had them help us book a visit to Wak Japan). On our first night, they even helped us with a last minute restaurant reservation at the exclusive Giro Giro (more on that later, but you really need a local person to help you book this in) and were always on hand with any requests from their guests.
We couldn't thank the staff of Hyatt Regency enough for putting us up for two nights (we paid for our third night) and allowing us to run amok on their grounds. The staff truly embody the Japanese hospitality culture, omotenashi, that is so famed (read this interesting article on it from the WSJ). Thank you to Ken Yokoyama and Mitsuko Kashio for taking us out to dinner and showing us Kyoto at night in your eyes.
The Hyatt Regency Kyoto is situated in a strategic location. Sanjusangendo Temple, conveniently located right next to the hotel, has flocks of tourists visiting it daily as it contains one thousand life-size statues of the Thousand Armed Kannon which stand on both the right and left sides of the main statue in 10 rows and 50 columns. It truly is worth a visit and the image will take your breath away (no photos allowed). Across from the hotel is the Kyoto National Museum as well. It is near train stations and easily accessible as well.
Tips:
*One of the best travel tips we have for you, if you are travelling in Japan, is to utilise the luggage delivery service, Takuhaibin, which allows you to send your luggages from one hotel to the other (or even the airport). This is particularly handy for when you are taking the Shinkansen (bullet trains) and travelling across Japan. We used this when we travelled from Tokyo to Kyoto and it was such a lifesaver. Imagine, not needing to drag your suitcases in the madness of the busiest train stations in the world and lugging it up and down steps, across platforms during peak hour. Life saver. It wasn't too expensive either, for our three medium (to large) luggages, it cost us roughly $50 per delivery (all in, door-to-door).
[Ms I-Hua, The Boy and Iron Chef Shellie were invited as guests to Hyatt Regency Kyoto]
Hotel Information
Address:
644-2 Sanjusangendo-mawari, Higashiyama-ku
Kyoto, Japan, 605-0941
Tel: +81 75 541 1234
Fax: +81 75 541 2203
Email: [email protected]
Website: Hyatt Regency Kyoto