Following on from our last post with Arpege in Paris, we also wanted to share with you our dining experience at Septime.
Septime is the winner of the 2017 Sustainable Restaurant Award, as well as being number 35 on the World's 50 Best 2017 Restaurant ranking. As a high level explanation, Septime's menu is 99% sourced locally from France; comprises of 85% vegetables, showcasing French produce at its finest; when serving meat, utilising the whole of the animal; and when it does, serves free range and sustainable farmed produce.
Not only that, Septime also believes in gender parity in its kitchen, with 51% of its staff being female. That in itself deserves a whole other award, as it's such a rarity in the restaurant industry.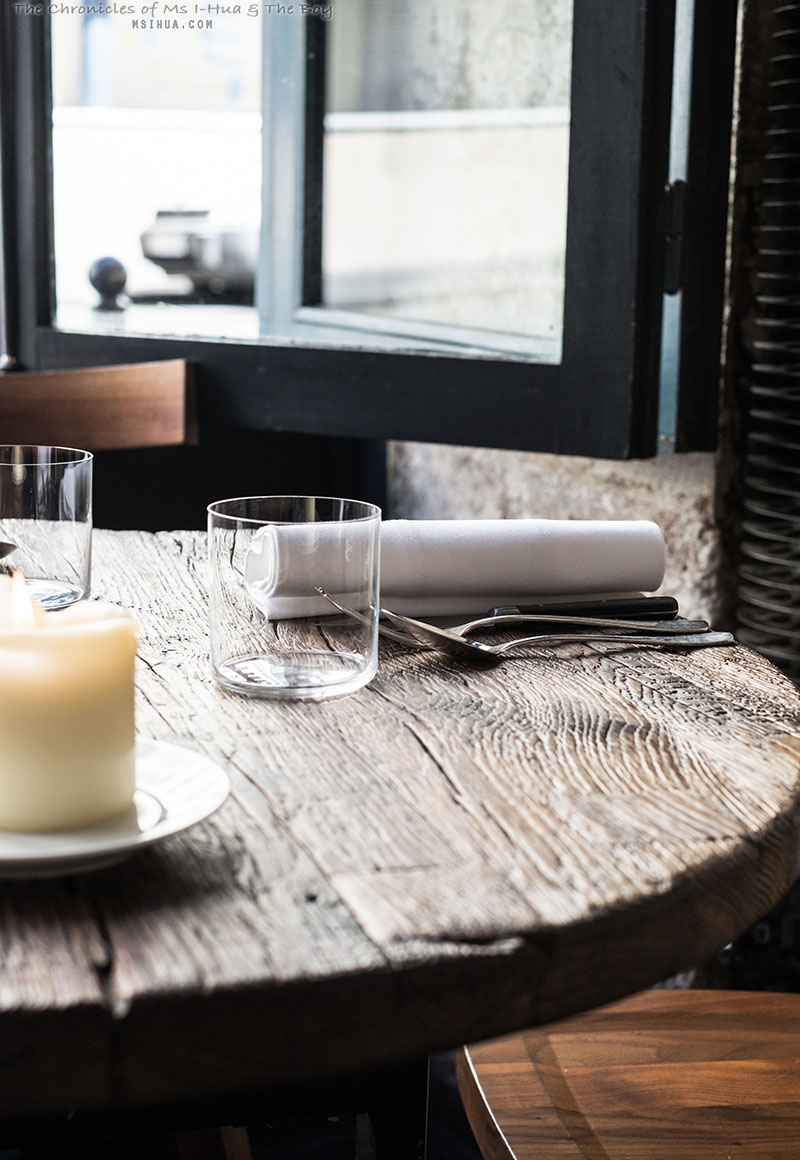 With all that positivity, how do you get a reservation to dine at Septime? Well, my friends, it isn't an easy task, I can tell you. Once you have decided you are travelling to Paris, you need to also make an entry into your diary and count exactly 21 Days prior to when you plan to dine at Septime, to make a phone booking. Their online reservation page isn't very reliable, so the best way is to ring and make a reservation. Once that is done, you may or may not receive a confirmation email on your successful reservation.
Indeed it wasn't until 3 days prior to our reservation that I received an email and a phone call to confirm my reservation. We had already begun to make Plan B a viable option as we hadn't heard back (no confirmations to emails either).
However, once there, the staff are wonderfully friendly, and the casual dining atmosphere instantly puts you at an ease.
We started off with some Grissini with Compte Creme whilst we perused the menu.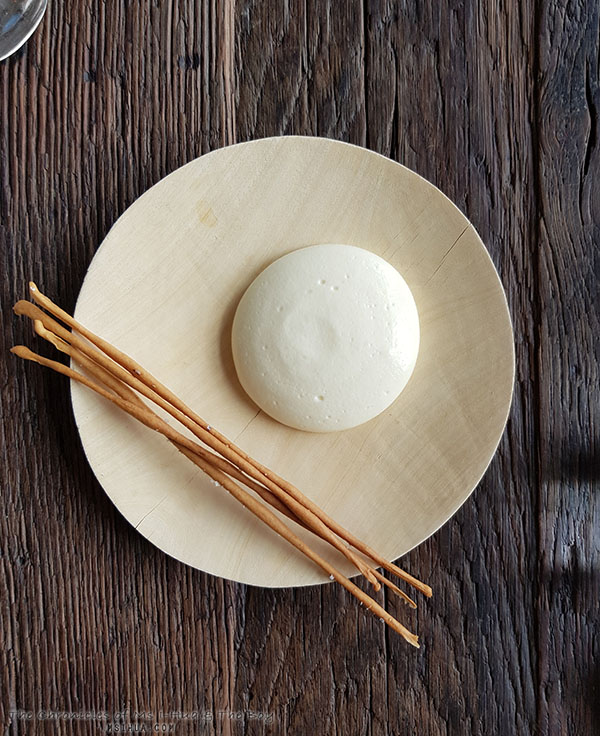 As there were only 2 options per course (3 courses for €42), we obviously decided to try everything on the menu. For an additional €9, you could opt for the cheese course.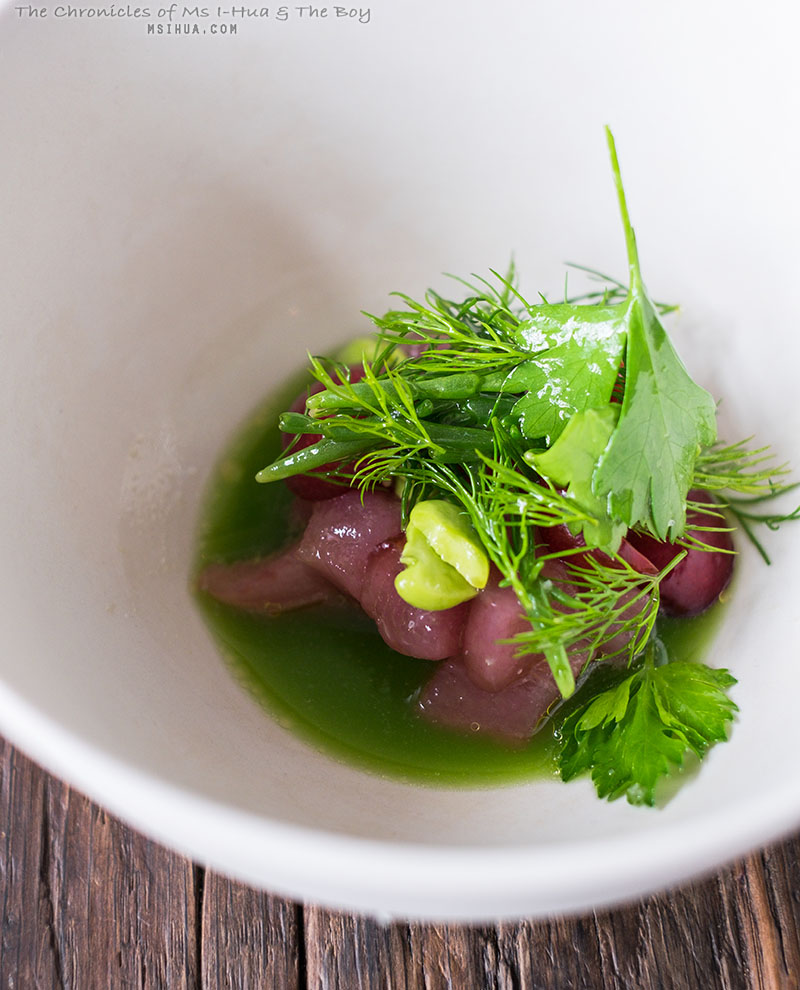 First course: Raw bonito with cherries, salsify, broad beans, sea asparagus and pea juice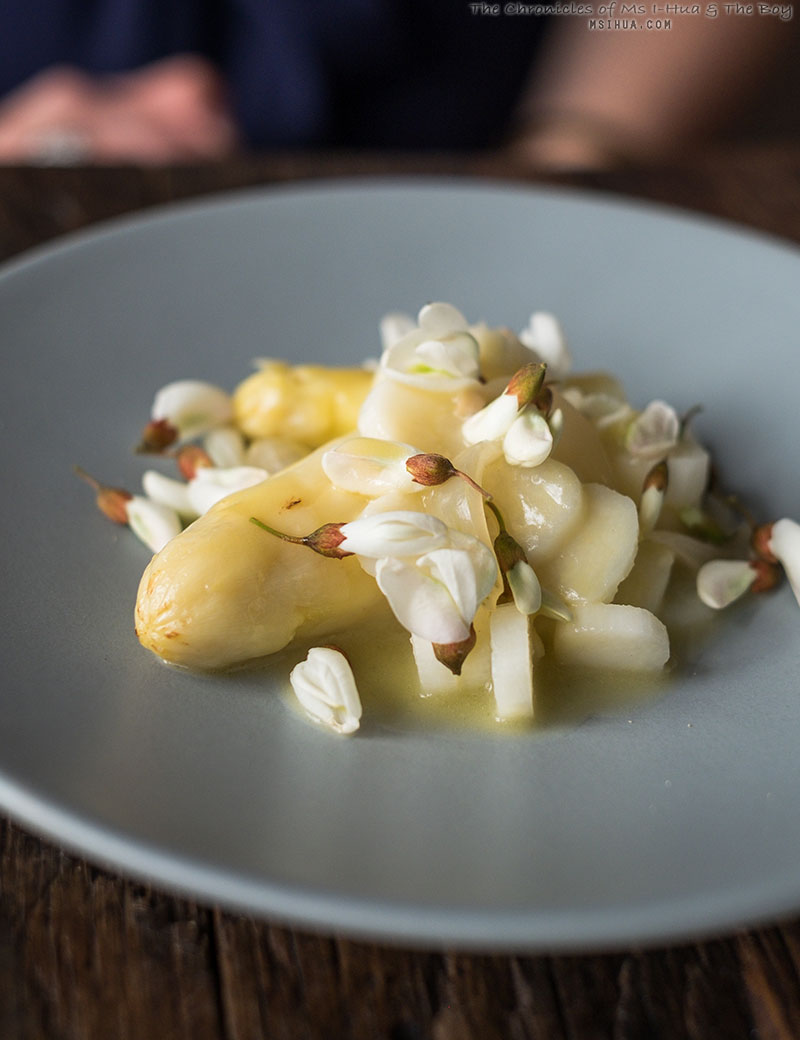 Alternate First Course: White asparagus cooked with butter and sauvignon wine, acacia flowers and pickled onions
Second Course: Pollock fish with sauce made from basil, parsley and coriander; spring onion and fennel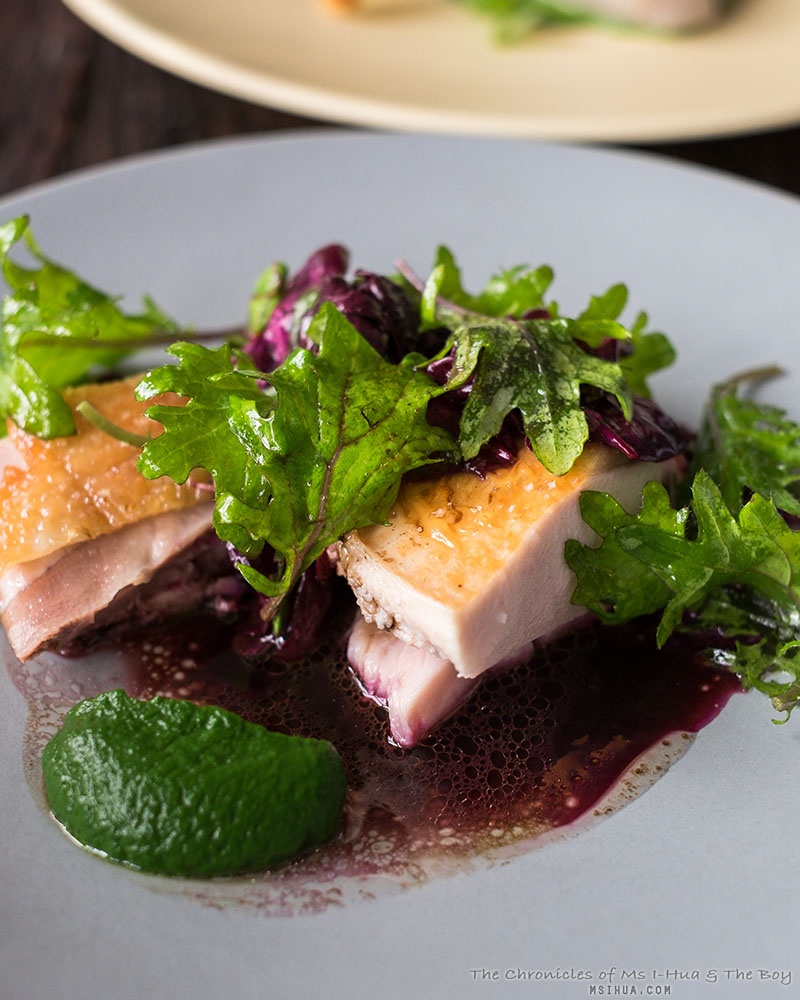 Alternate Second Course: Chicken, spinach and bone marrow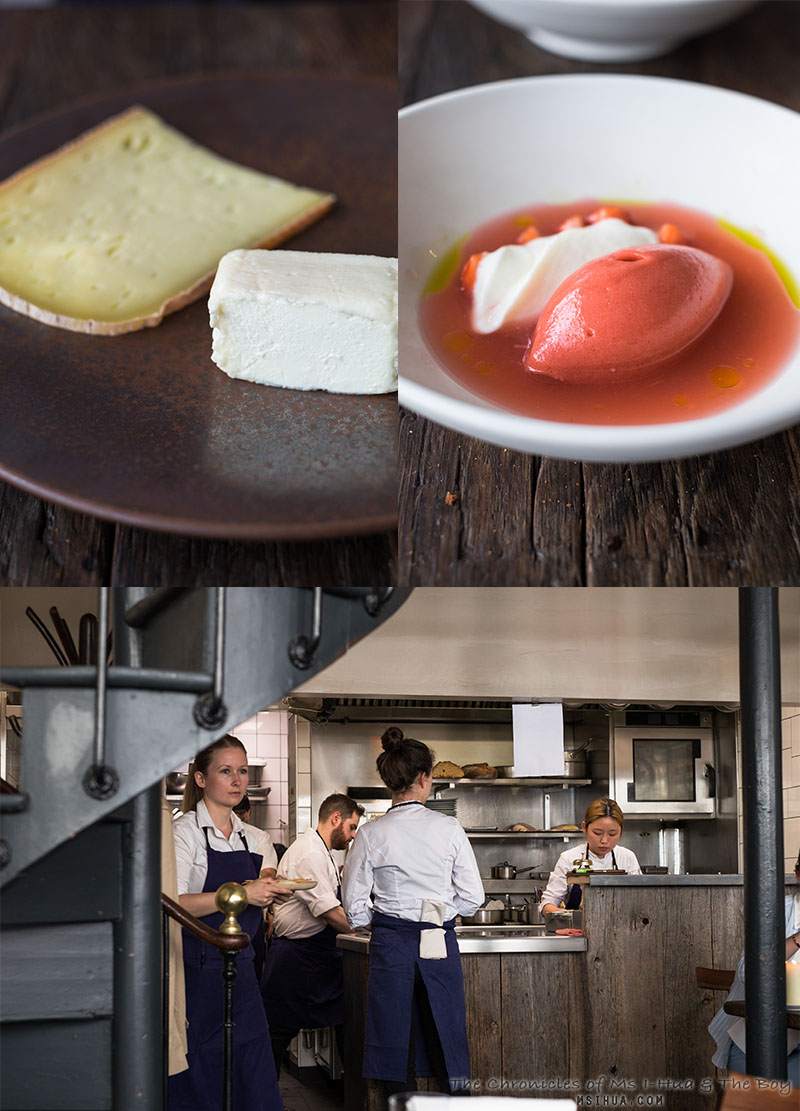 Cheese Course: Goat cheese (Gauche au Thym) and Pyrenees Cheese (Bethmale); and
Third Course: Strawberry with Rhubarb juice, goat cheese and olive oil with lime
All in all, the food at Septime was delightful, homey and delicious. Wonderfully refreshing yet maintaining a classically French style of cooking.
We particularly loved the first courses as the flavours were so simple, yet so stunning in both presentation and taste.
It was lovely to dine at Septime after our meal at Arpege. Chef Bertrand Grébaut trained in the kitchen of Arpege, and though you can see a little bit of the Passard influence in his theme, the food is truly Chef Grébaut's own take on it.
If however, you are unable to get a reservation for Septime, fear not! The team from Septime also have a seafood-focused Clamato (potentially a possibility for a Saturday lunch slot in Paris) and the tiny, brilliant wine bar Septime La Cave.
Septime
80 Rue de Charonne, Paris 11
Phone: +33 1 4367 3829
Website: http://www.septime-charonne.fr