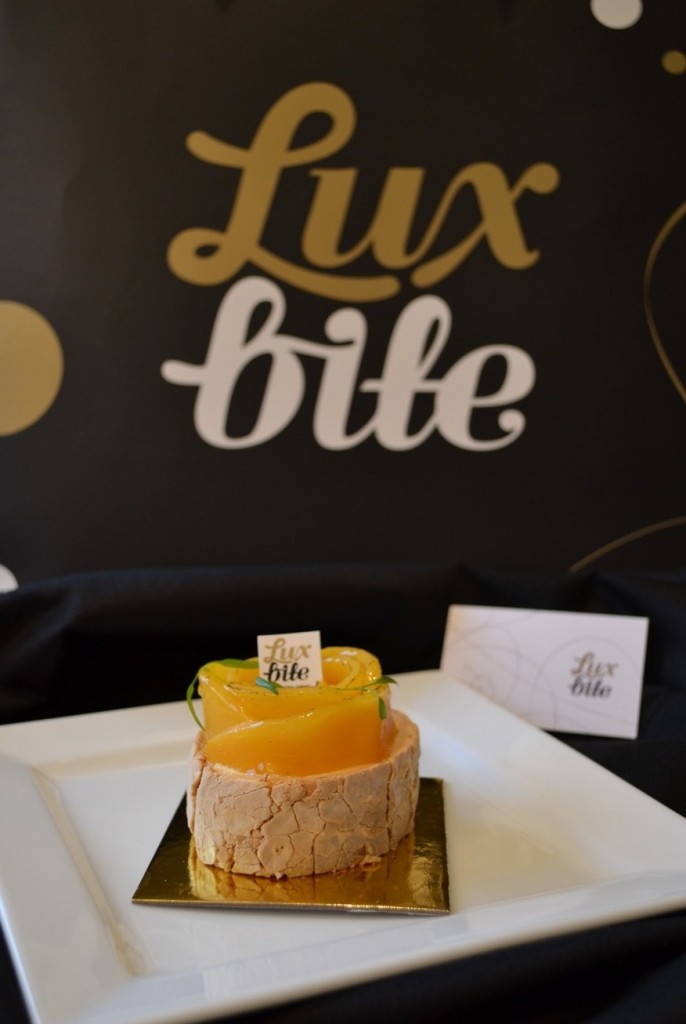 I first heard about LuxBite on Twitter when the two owners Yen and Bernard were talking about macarons. After following them (on Twitter, I'm not a stalker!)… I discovered that they were opening their store in South Yarra… as of this week, this has come to fruition… the outcome?
Deliciously creative macarons!!!!!
As I happened to be in the area on Tuesday, I decided to pop by for a visit and buy some macarons.. I had been lusting after their speciality macaron since they entered the Melbourne Macaron competition in NGV in November… the Kaya Toast!!!
The interior of the store is beautiful and quaint! I love those vintage chairs they have and the colour schemes seem to bring out the brightness of the colours of the macarons on display!
As an opening special, they had the Mango Pavlova… I got mine as a complimentary 🙂
Isn't it just beautiful!!!
Now to the beautiful macarons… they had a few flavours, I think about 11 or 12.. and I bought only 8 flavours.. regretting that now.. should have bought all!!!
As you can see from my greediness.. I bought one of each of the delectable goodies… They look very christmasy as well…(especially the watermelon yoghurt!)
We tried the chocolate and cherry (the one with the seasalt!)…which was good, but not as rich as they one I've had from Lindt (and given that, it was Lindt, the chocolate had better been good, which it was!)
We also had the raspberry and white chocolate and strawberry and cream which was pretty normal and didn't scream in my mouth like some of the other flavours.
The Boy ate up the black sesame… which I had a nibble off… not a fan of black sesame and I only bought it for him!
What I absolutely loved were the peanut butter and jelly (PB&J), the watermelon yoghurt and of course, the Kaya Toast!!!!!!!
The Kaya Toast even had a tiny piece of smooth butter in the centre of the filling… It was the best.. the flavour was intense and it was much nicer than a real kaya toast… seriously… just think of 2 really rich and crunchy kaya toasts and compressed that down into a bite size morsel.. that was what the macaron was.
Would I come back for more? HELL YES! I still want to try the 3 flavours which I missed out on (passionfruit,pina colada and white peach and ginger)
Was it worth the price? For $2.50 each (I paid $19 for the 8 macarons).. the price was on par with everyone else..
*Disclaimer: All food ratings are purely based on my own experiences and how I feel about the service, food and quality
Food/ Cuisine: Dessert
Dining Style: Cafe
Overall Food Rating (Based on the Dining style): 8/10 (DELICIOUS MACARONS!)
Restaurant ambiance: – (I can't rate this as I didn't actually eat there.. but it was very pretty!)
Service/ Attitude: 8/10 (I had a lovely chat with the owners. They are super friendly!)
Value for money: 8/10 (as I mentioned, same as everywhere else)
Address:
38 Toorak Road
South Yarra VIC 3141
Tel:(03) 9867 5888
Website: http://www.luxbite.com.au/
How to get there: