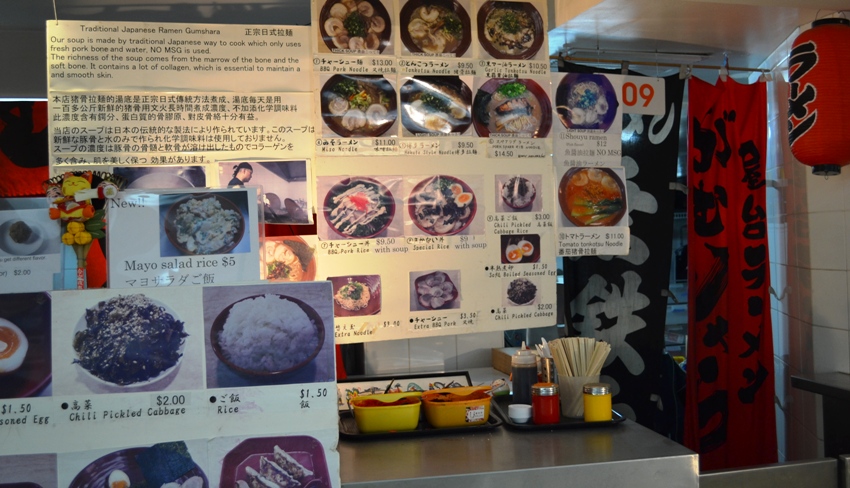 After our fantastically heavy afternoon tea at Mamak, Big Sis and I walked down the road to the Eating World Food Court… nestled away in a lonely corner (remember this was around 3.00pm on a Friday afternoon) … is Gumshara Ramen
So famous that everyone who is anyone (in terms of Foodies) knows about this… to Sydney siders, this is one of their best kept secrets…
To a Melburnian… I JUST HAD TO GET A SPOONFUL OF THE SOUP!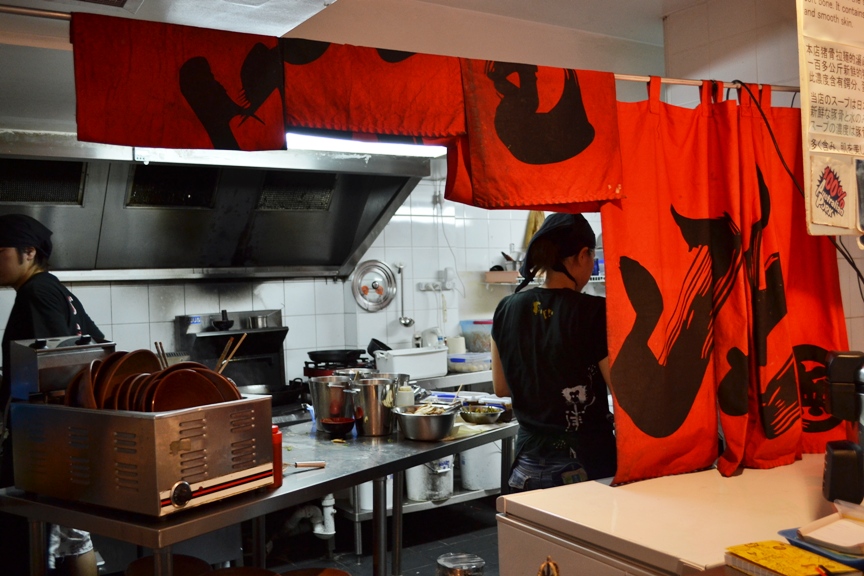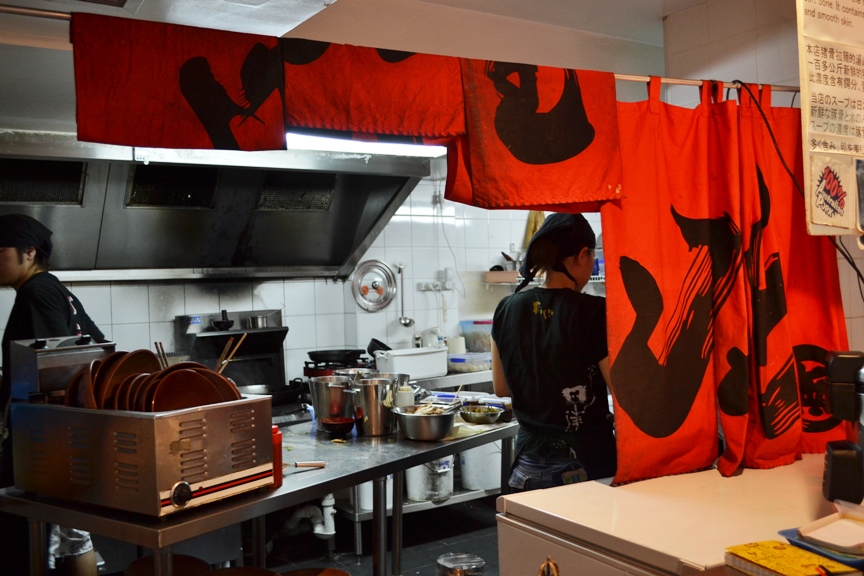 With no menu, apart from the cardboard and photo representation at the front counter, it's pretty much a food court interpretation…
However, if you think food court food standard is what you'll be getting, think again.
Their famous pork stock is cooked for 7 days… with a whole lotta pork bones… a whole 120kg of it… SERIOUS STUFF!!
Having been stuffed so full from our previous meal, we could only order 1 bowl to share…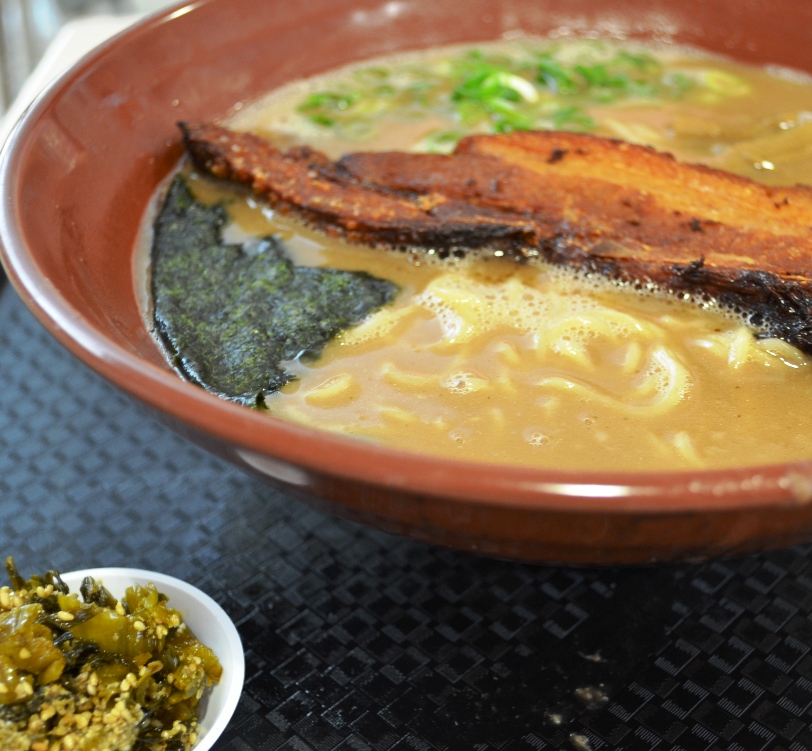 So we shared the delicious Tonkatsu Ramen with Pork Spare Ribs in a thick soup $14.50… we also had the Chilli Pickled Cabbage $2
Abso-frickingtastic in my mouth…
The flavour of the soup is just so rich and thick… doing all sorts of wonderful things on the palate…
The ramen, was beautifully cooked…
The pork spare ribs… was good.. and my only complaint? It should have been cut up before serving.. much to big a piece to manouvre with chopsticks …. but hey.. if it's all part of the deal, I'm all down with it…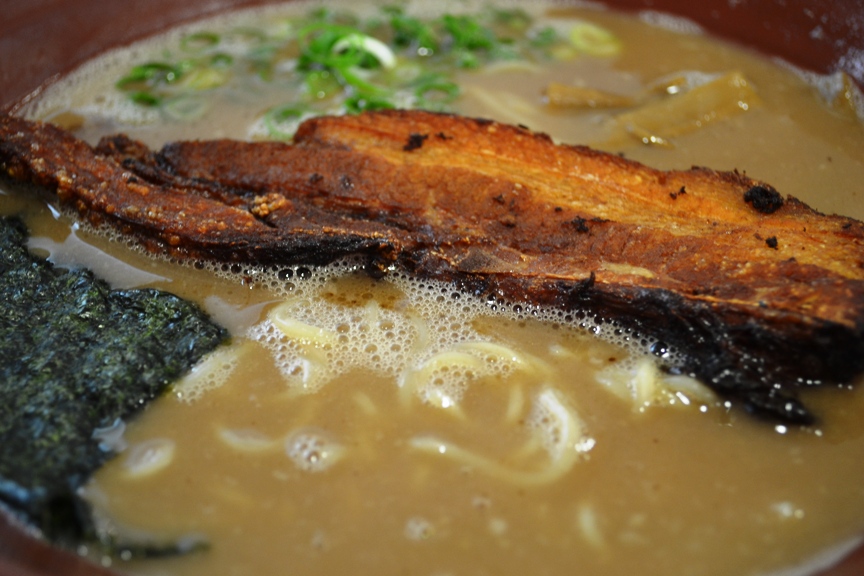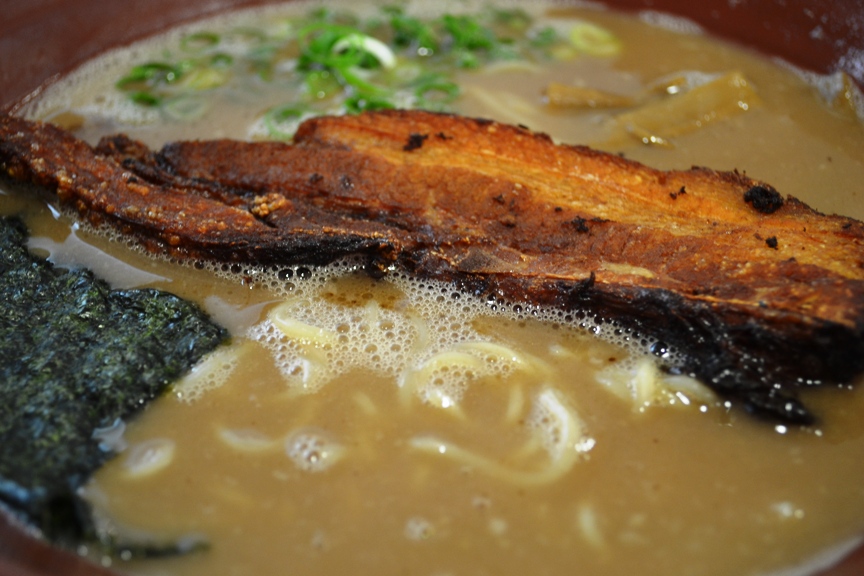 Did it fare as a top 5? Yup, yup, yes, yes… definitely…
If however, you do find the broth a bit too thick for your liking, you can opt for a watered-down version… just tell them before they prepare it for you…
So if you do happen to be around the Haymarket/Chinatown area and want a break from the usual boring fare, drop by this tiny Ramen stall… I know I would…
*Disclaimer: All food ratings are purely based on my own experiences and how I feel about the service, food and quality
Food/ Cuisine: Japanese
Dining Style: Food Court Stall
Overall Food Rating (Based on the Dining style): 8/10 (pretty good ramen I'd say… the soup was the winner)
Restaurant ambiance: 5/10 (it's a food court)
Service/ Attitude: 7/10 (standard food court service)
Value for money: 7/10 (It was a huge bowl.. and seriously, even if I wasn't full.. that would be enough to share between two people… or one ravenous Abominable Snowman)
Address:
Eating World Harbour Plaza Shop
209 25-29 Dixon St
Haymarket NSW 2000
Gumshara Rame is open
Tuesday to Saturday from 11.30am to 9.00pm and
Sunday to Monday from 11.30am to 8.30pm
How to get there: