Everyone who follows this blog should know by now that I love my caffeine hits.
Working in the Melbourne CBD area, I'm rather privilege to be surrounded by so many good cafes tucked in little laneways offering me this beautiful dark brew.
I am able to pick and choose the best and will often stop at different train stations in the morning and walk to a different coffee spot for a little something different.
With summer approaching (in Melbourne, it's fickle), I'm finding that I'm doing it less. I feel that this is because it is getting a little too hot to enjoy the hot beverage.
But fear not my friends!
There is a saviour in our midst.
There is a good coffee spot with good coffee beans in a shopping complex now.
The best coffee to be found in any shopping complex really.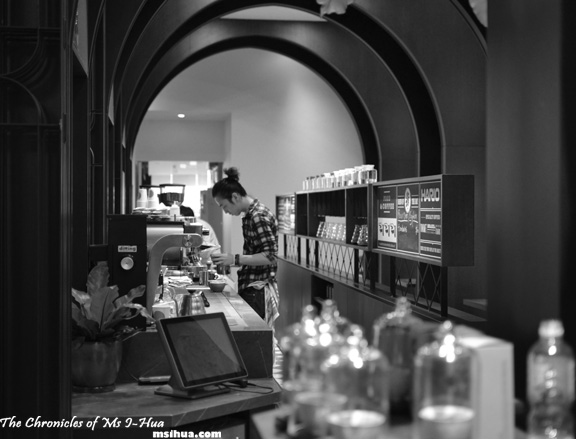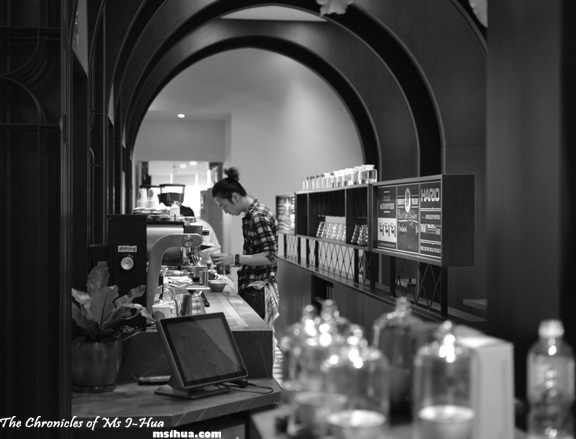 What the?!
Plantation Melbourne (an offshoot of Sensory Lab and another brainchild of the St Ali group), which lodged itself firmly in the vicinity of the new Dining Hall (right opposite Cupcake Central) of Melbourne Central is here to save the day.
You can relax now.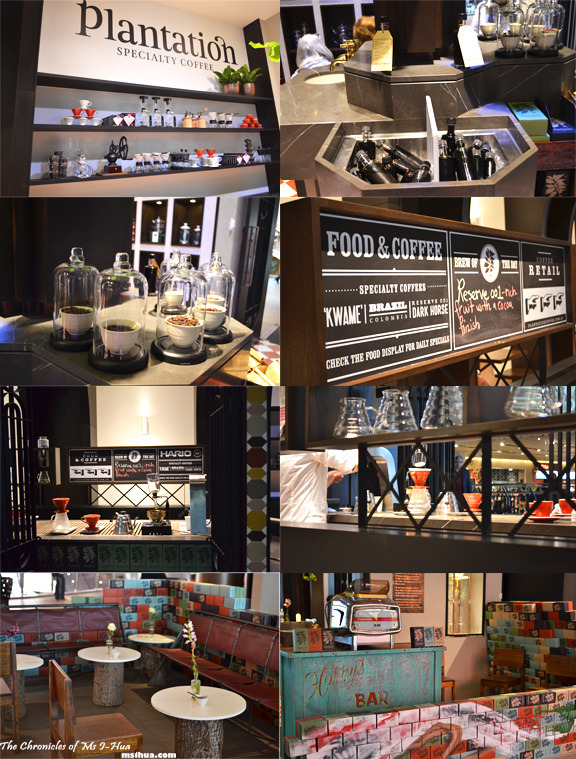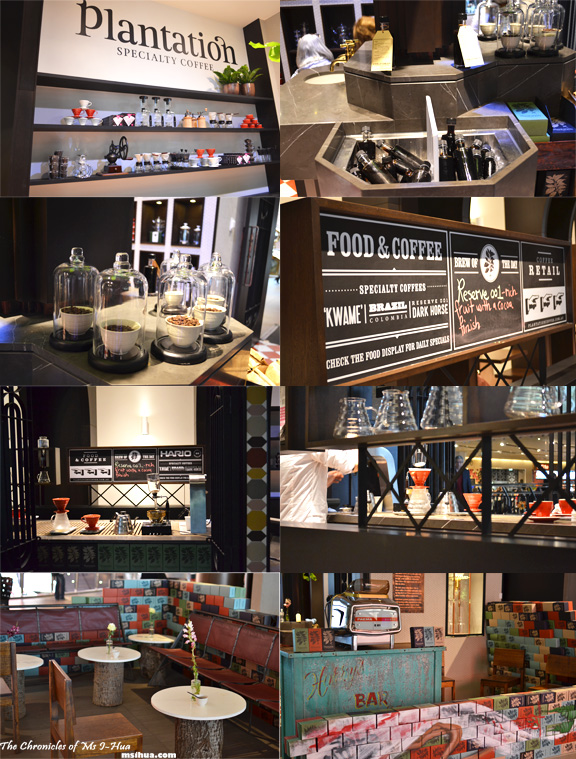 One of the baristas kindly informed me that between the 3 St Ali coffee outlets (in the vicinity), St Ali will concentrate on the dining aspects as well as with coffee, Sensory Lab will focus on passing on knowledge of brewing coffees in general and Plantation will focus on cold drips.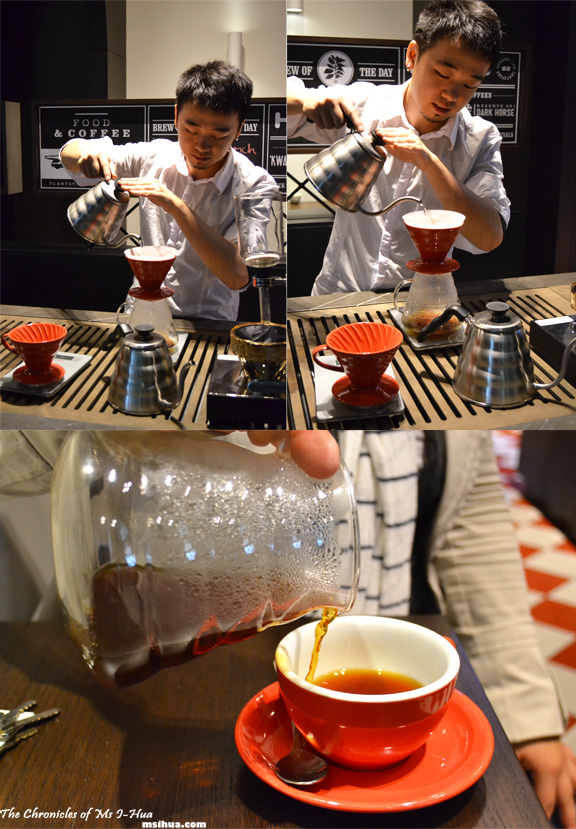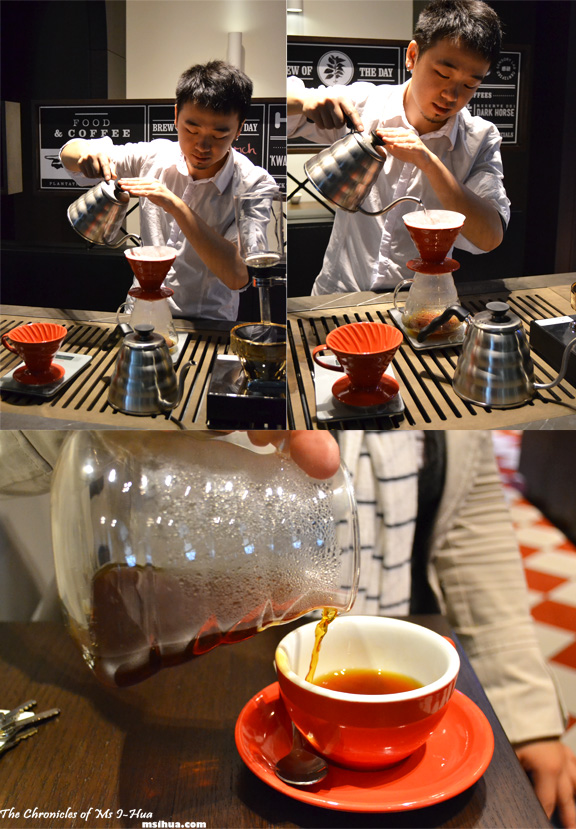 Besides the normal lattes, cappuccinos, flatties, piccolos, they also do pour-overs, syphons and all other fancy-schmancy coffees.
When I first visited, as part of our Mad Coffee Trail, Aunty E and I tried the Panama Esmeralda Geisha as a Pour-over. Again, one of my favourite beans. So light and floral. Almost like tea 🙂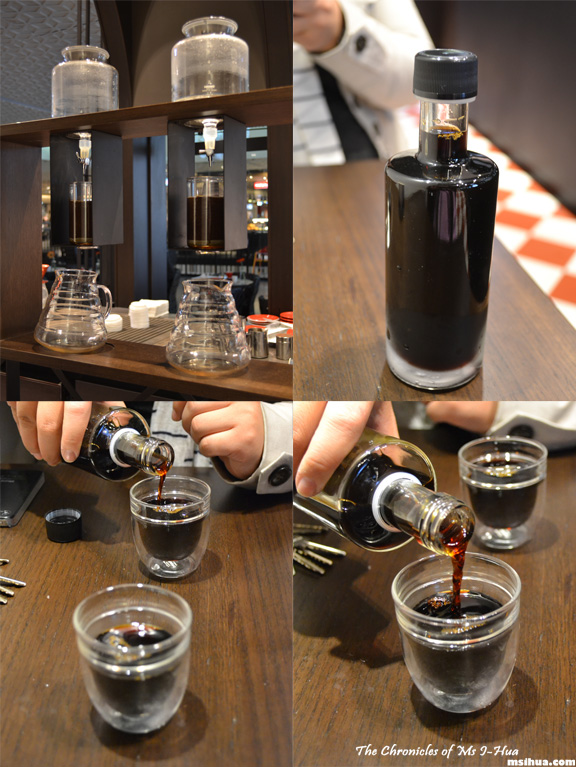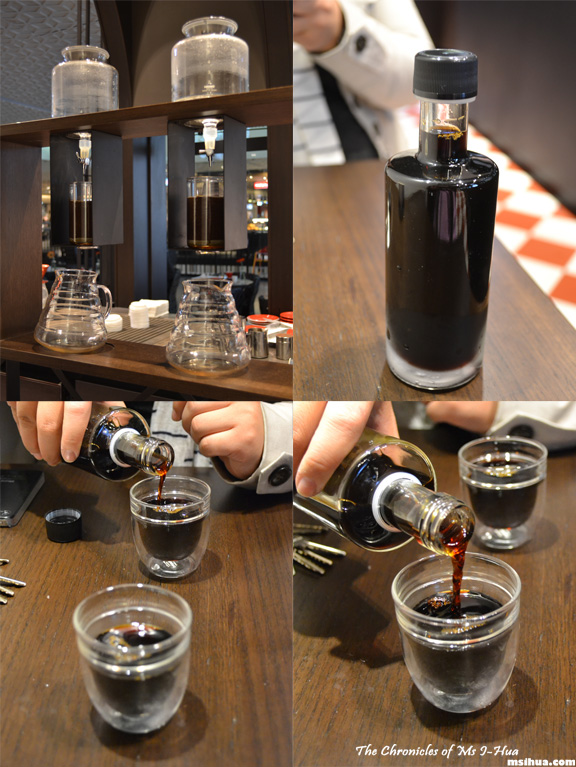 Their cold drips take approximately 8 hours to collect but it's worth the wait. However, it doesn't come cheap.
A large bottle of the strong dark essence will set you back $16 and for a small bottle, $8.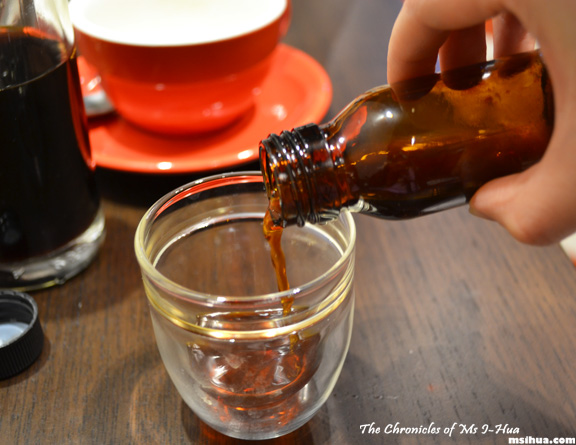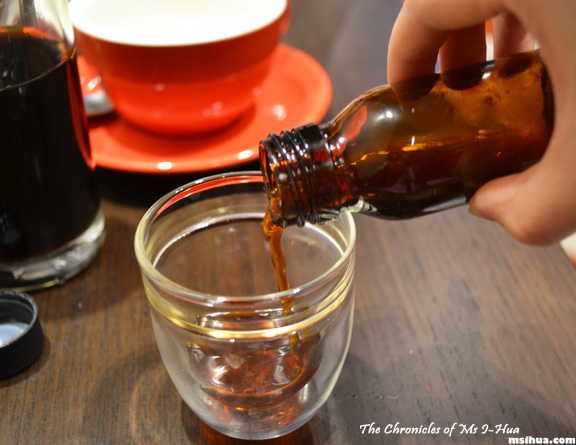 I've tried a few of their cold drips (during our 8 coffees in one day splurge a.k.a. Mad Coffee Trail).
The Nicaragua – La Bendicion blend had elements of cocoa, apple and nuts.
The Costa Rica – Lourdes de Naranjo was rich and almost sweet with elements of chocolate, toffee and orange
The Honduras – Santa Barbara Pino de Oro was my favourite. It had elements that reminded me of a black forest cake. Cherry and dark chocolate 🙂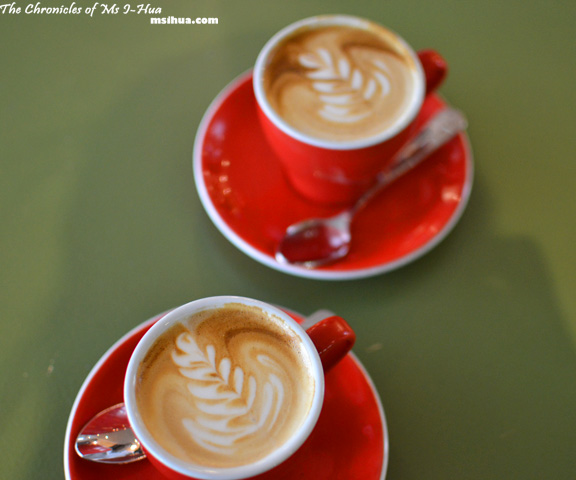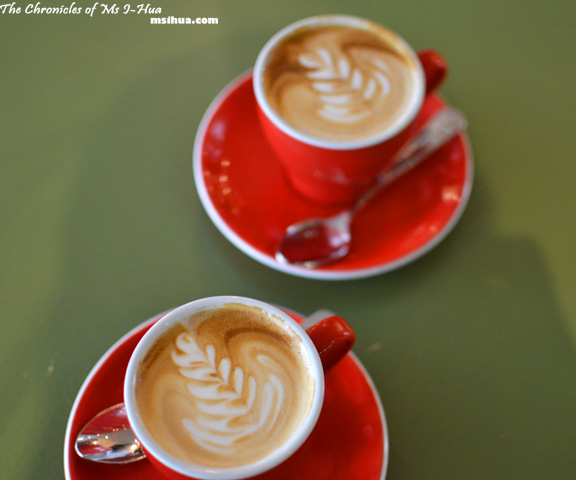 In the mornings, I sometimes stop by for a quick take-away coffee and have tried their COD (Coffee of the Day) in these brews:
Colombia – bittersweet cocoa and soft plum (to be honest I couldn't taste any plums, but what do I know)
Reserve – 001 Dark Horse – Rich fruit with cacao finish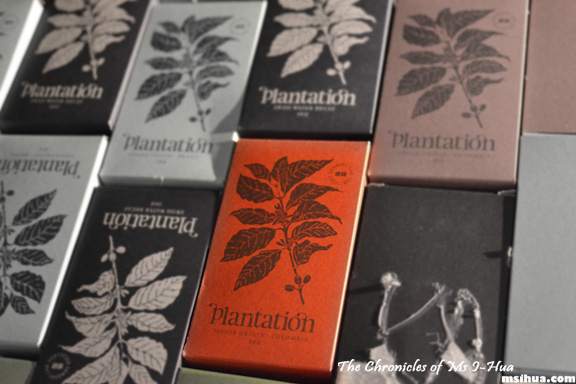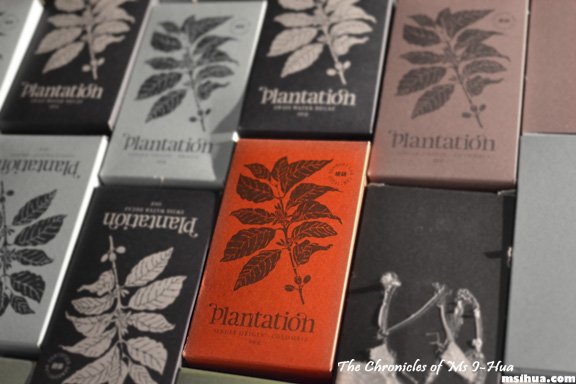 I love that there's another reason to love coffees in the Melbourne CBD area.
I love that I can go shopping and grab a good cup of coffee in Melbourne Central.
And I love that I can get a damn good cold coffee without being exasperated with too much dilution going on!
So don't you dare head out to the obvious coffee chains and order a milky diluted iced-mocha!! There's no reason to anymore 🙂
Read also:
Part I of the Mad Coffee Trail – Axil Coffee Roasters
*Disclaimer: All food ratings & review are purely based on my own experiences and how I feel about the service, food and quality at the time of visit
Food/ Cuisine: Specialty Coffee
Dining Style: Cafe
Overall Food Coffee Rating (Based on the Dining style): 8/10
Cafe Restaurant ambiance: 7/10 (You can choose to seat in the open lounge area or within the cosy enclosure of Plantation)
Service/ Attitude: 7.5/10 (The guys that work here are friendly and have always been very helpful)
Value for money: 7.5/10 (Similar prices as anywhere else with good coffee)
Opening Hours: 
Monday to Wednesday, 8am – 6pm
Thursday, 8am – 8pm
Friday, 8am – 9pm
Saturday to Sunday, 10am – 6pm
Address:
Shop 253
Level 2 Dining Hall
Melbourne Central
300 La Trobe St
Melbourne VIC 3000
Tel: (03) 9686 2990
Twitter: @Plantation_Melb
How to get there: