Flemington has a not-so-secret Sichuan/Szechuan restaurant. Word on the street is that food is good and the spiciness levels are high.
That was all I needed to get the gang together for some un-missable numbingly good time.
With a name like Chinese Spicy & Barbie Kitchen (I Love Dumplings!) (yes, that is indeed the full name of the restaurant), how could I not visit?
I love my Spicy Sichuan experiences and can never get enough!
The first time, I came to this restaurant, it was with Azzie, Wincee, Boo, Tazzie, Andy and Alski.
It was fun. We ordered so much food it got a bit ridiculous. Nevertheless we persevered and ate heaps.
That first time, the Boy was still in hospital and I needed a break from the stress. That first time, I didn't bring my camera *face palm*.
That first time, was not the last 🙂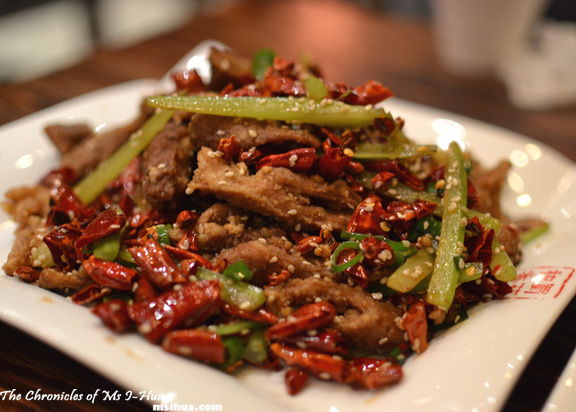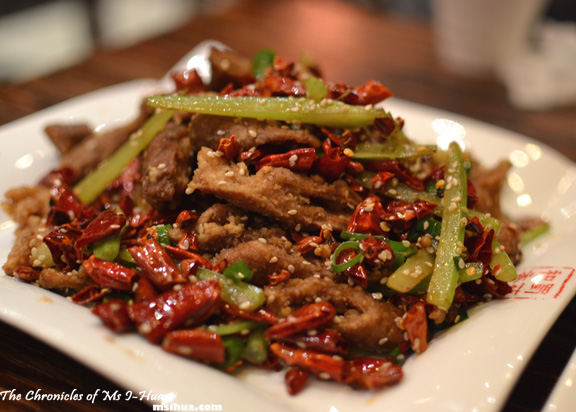 So returned I did, this time with the Boy in tow and my Aunt and Uncle who lives around the corner!
I told them that this place was awesome and we had to book, else we'd be stranded waiting for a seat.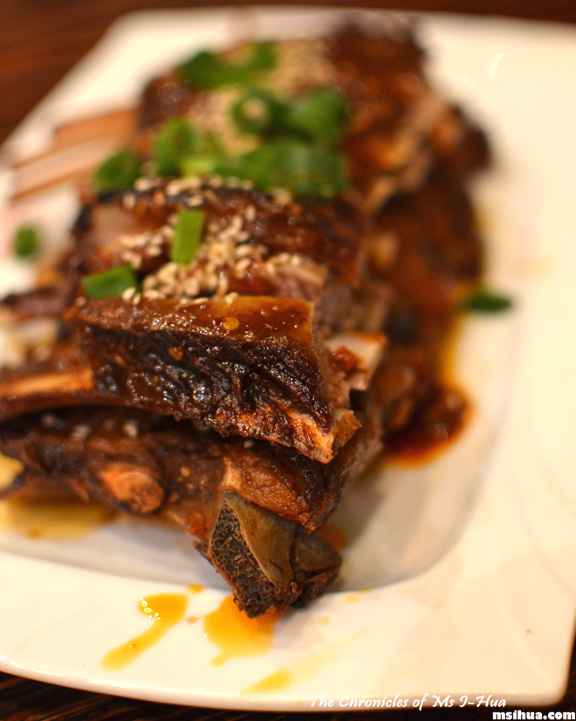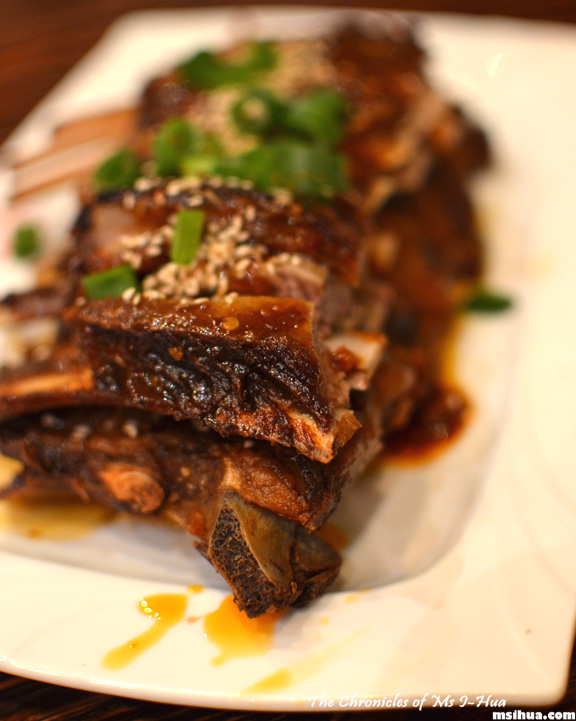 The Deep Fried Lamb Spare Ribs with Homemade Sauce ($18.80) are the house specialty and a must–order when you venture out to this restaurant.
On my first visit, we ordered 2 serves of this. The only thing that made us not order 3 serves was because we wanted to try the Smoked Pork Spare Ribs with Homemade Sauce and Salad ($18.80).
The pork spare ribs were good, but it was nothing when compared with the tenderness of the lamb ribs. It was tender, it was fatty and it was crispy. MmMmmm…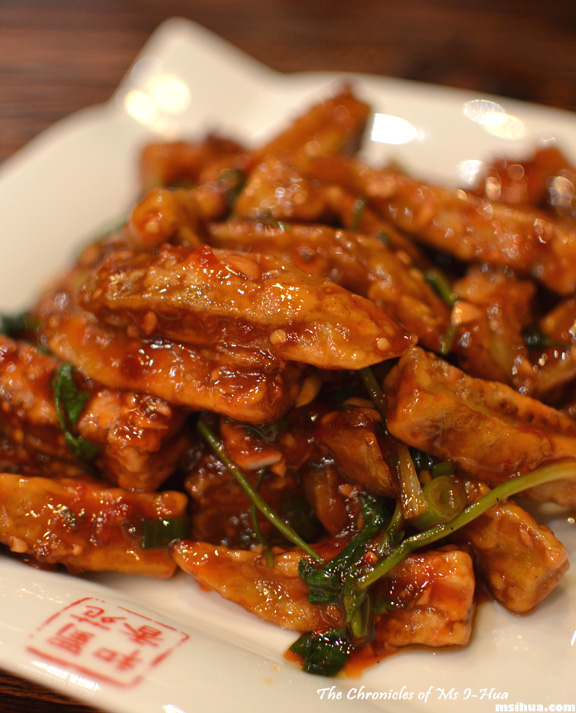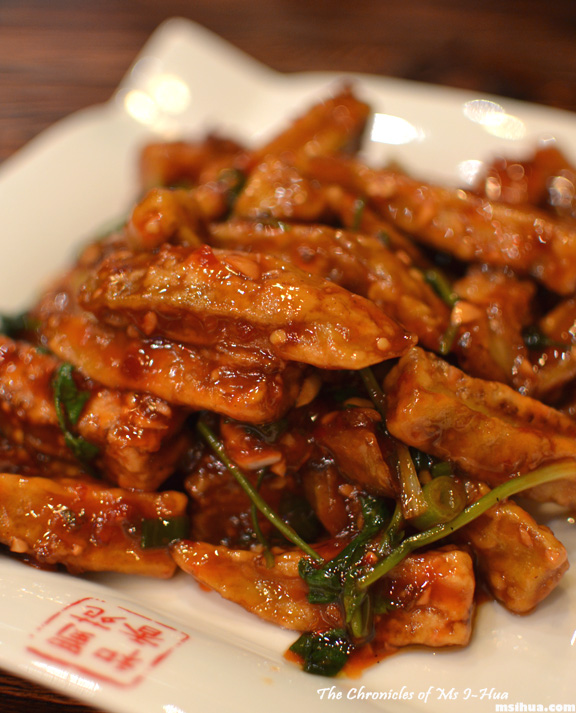 We also liked the Spicy Eggplant ($12.80) which I couldn't help but compare to Dainty Sichuan's version. I just love the sweetness and spiciness of this dish partnered with the crispy outer layer and soft eggplant inside.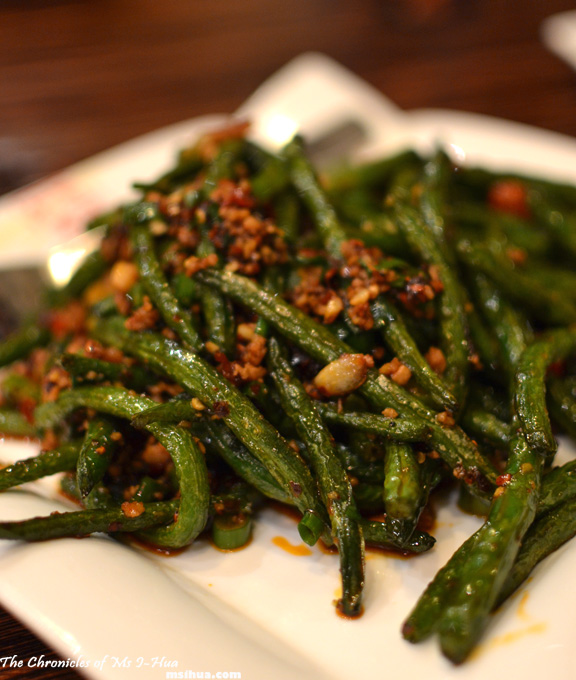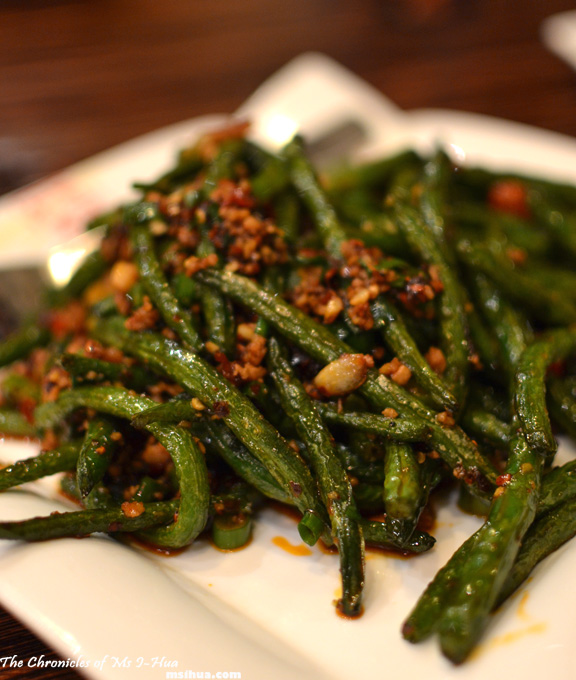 On both occasions we ordered the Snake Beans with Chilli & Minced Pork ($13.80) to try and trick our minds that we were in some way being healthy.
There were greens! Thereby, we are healthy 🙂
The first time I went, this dish was really nice and spicy. The second time, it was less spicy and the veggies were a little too drenched in chilli oil 🙁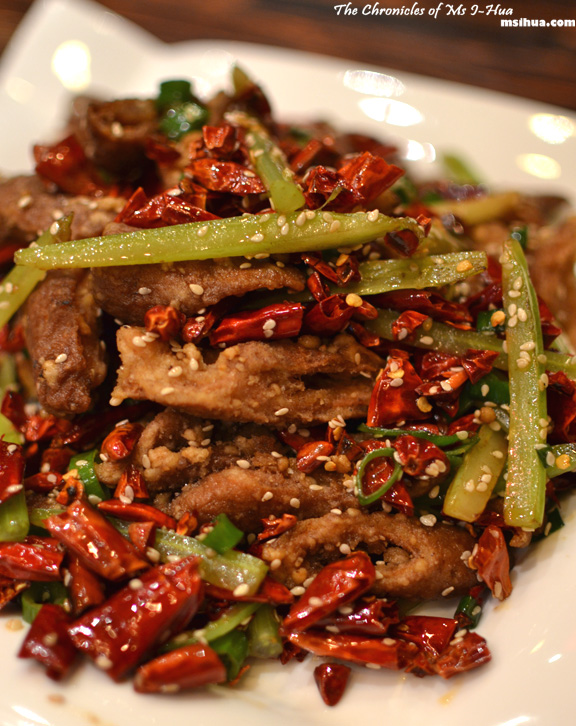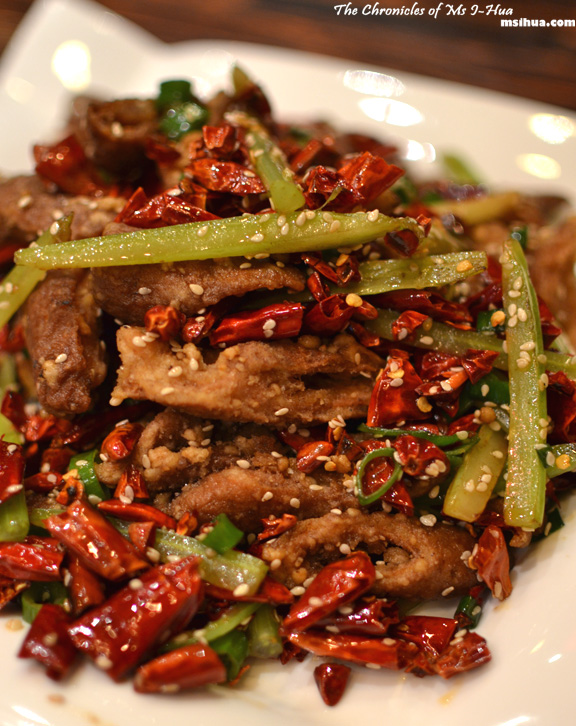 Another stand out dish here besides the to-die-for lamb ribs are the second-to-die-for Deep Fried Crispy Pig Intestines with Chilli ($15.80).
This is the perfect dish to just munch and munch on a cold night with a cold beer in hand. Soft, chewy, crispy, spicy and delicious, this dish was doing all sorts of things to my happiness 🙂
Yes, pig intestines. Never had them? You're missing out on something really good in life!
I've also had desserts here before.
Azzie swears by the deep-fried ice-creams so we had three to share between the seven of us the first time. They were good, but we were so intrigued and tickled with the other dessert we had.
You see, we ordered these really curious deep fried sweet potatoes with hot sugar.
When the waiter brought out the sweet potatoes, he gestured to a bowl of cold water. The group as a whole thought he had presented us with a finger bowl and we stared blankly at him. He came back rather quickly with chopsticks and told us that we should probably not touch the sweet potatoes with our fingers due to the intense heat from the sugar.
Rather, we should dip the sweet potato into the cold water to crystallise the sugar and then eating it.
He saved our lives! We would all have had scalded our tongues and suffered third degree burns either wise!
I liked this place well enough to trek across town on two separate occasions. When I think about the lamb ribs and the pig intestines, I can't help but salivate just that little bit!
*Disclaimer: All food ratings & review are purely based on my own experiences and how I feel about the service, food and quality at the time of visit
Food/ Cuisine: Chinese (Sichuan)
Dining Style: Restaurant
Overall Food Rating (Based on the Dining style): 7.25/10
Restaurant ambiance: 6.5/10
Service/ Attitude: 6.5/10
Value for money: 7.5/10
Opening Hours:
Monday to Sunday, 11:30am – 3:00pm; 5:30pm – 11:00pm
Address:
311 Racecourse Road
Flemington VIC 3031
Tel: (03) 9372 5218
How to get there: