"Life is like a box of chocolates" – Forrest Gump, 1994
That quote has always stayed with me as I have grown up and I often ponder the question of, "which flavour should I have first?"
No? That wasn't the purpose of the quote? What second part to the quote? Meh! Tis' but a small minor detail 😛
When the lovely girls of Xocolatl Cafe sent out an invite to their customers on the launch of their new range of chocolate treats, I knew I just had to drag my BFF to the event. She had flown half way around the world (from Canada) just to be my Matron of Honour after all.
So 4 days before my wedding, my BFF and I trundled off to Kew East for some tasty chocolate treats.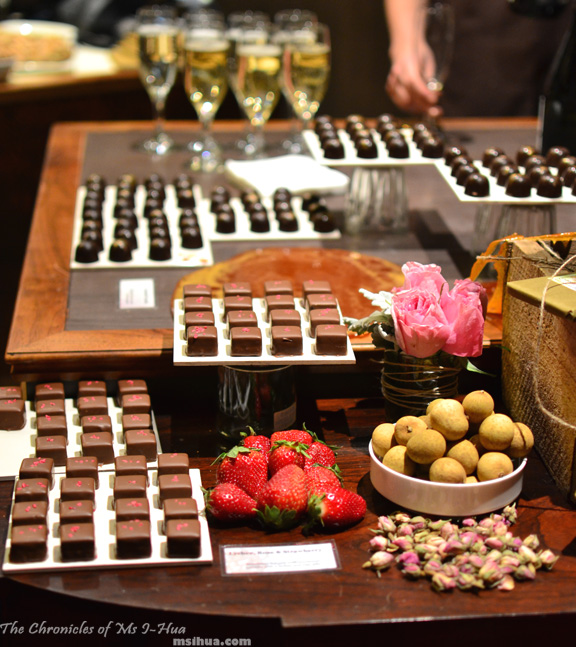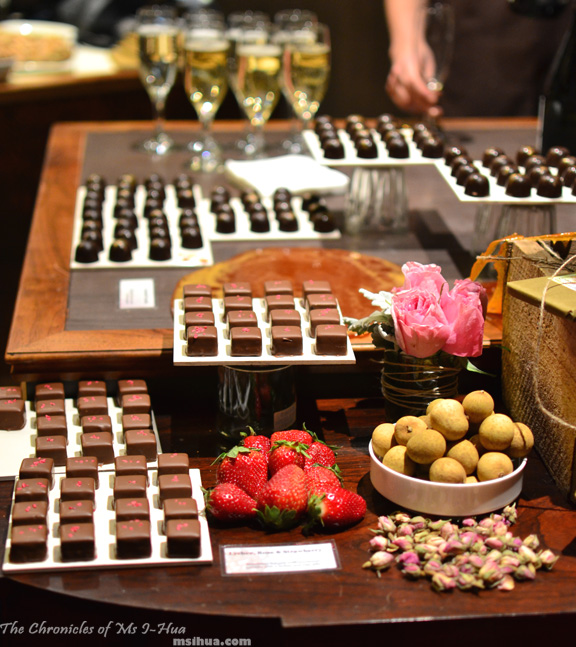 I first met the team behind Xocolatl when I attended the Green Cacoa Pod dinner hosted by them and Douglas McMaster (Greenhouse and Silo by Joost) earlier in the year.
I couldn't believe it when they remembered my name! AND PRONOUNCED IT RIGHT! I'm so impressed girls *wink*
As we walked in, Maddie greeted BFF and I and introduced us to the man behind the counter (otherwise known as Dad).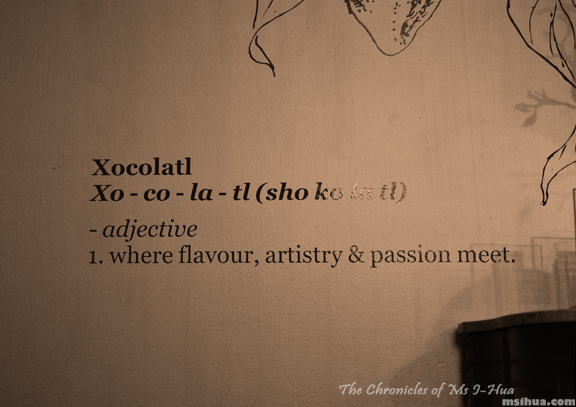 He in turned watched with mischievous glints in his eye as BFF and I sampled through the delightful savoury sweet canapés that were coming out. Yup, savoury sweet canapés, for a lack of a better term.
Toffee covered cherry tomatoes, my favourite cocoa and parmesan biscuits, lamb meatballs with chocolate dip (don't knock it until you've tasted it!) and watermelon soaked margarita came by for all.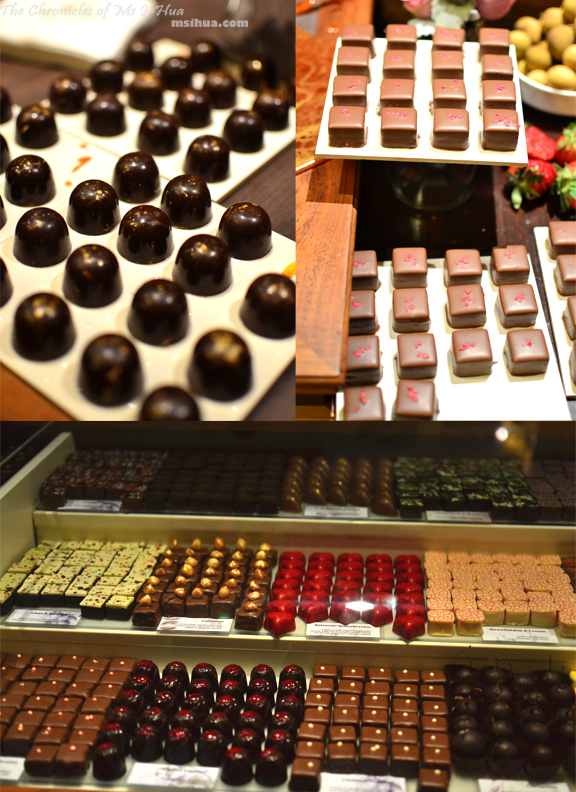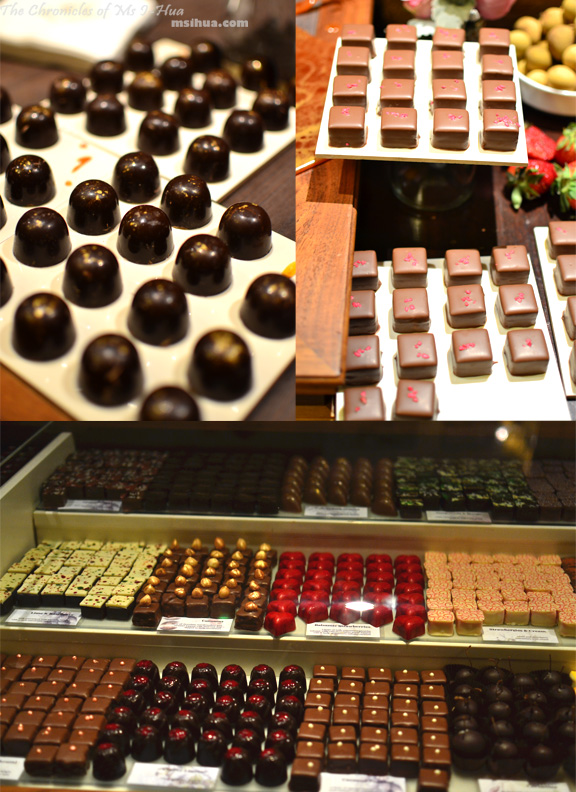 Both of us did our best to try each and every single flavour from the new range that was being launched that night.
I even bumped into old mate Douglas and we had a good chat about how crazy I was to be there given that I would be getting married in four days. I don't understand why everyone was surprised that I wasn't looking more stressed out 😛 I'm a relaxed bride!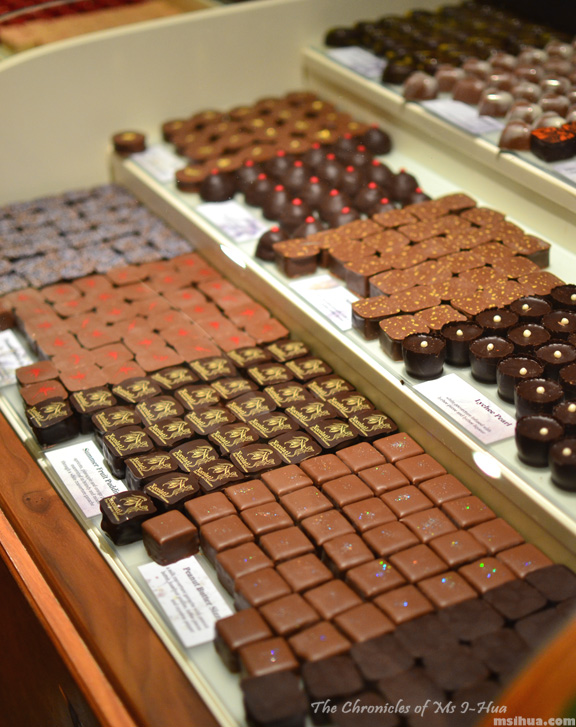 The time came for each of the Xocolatl family member to take a stand and a bow (or several) and speak about their inspiration and passion for their love of food, chocolates and of course sustainability.
As an artisan chocolate specialist store, they put a lot of effort, feelings, thoughts and time into making their beautiful chocolates, often taking inspiration from their travels around the world and advice from friends (the strawberry shortbread was an idea from Douglas).
So with no further ado, I hereby introduce the flavours of Spring and Summer 2012:
Olive Oil (and sea salt)
Caramel Crunch
Strawberry Shortbread
Sesame
Ginger & Rhubarb
Coconut
Capsicum
Pistachio
Rose, Lychee & Strawberry
My favourites of the lot were definitely the strawberry shortbread, followed by the olive oil, caramel and rose, lychee and strawberry.
Actually, I couldn't decide on which were my least favourite, as there were none and I WANT THEM ALL FOR ME. MINE MINE MINE ALL MINE!
*cough*
Pardon me, I have no idea what came over me 😛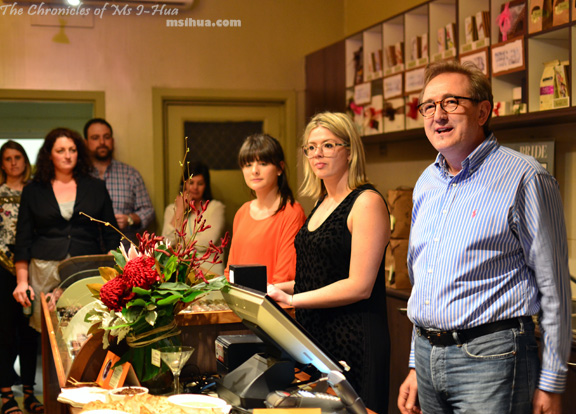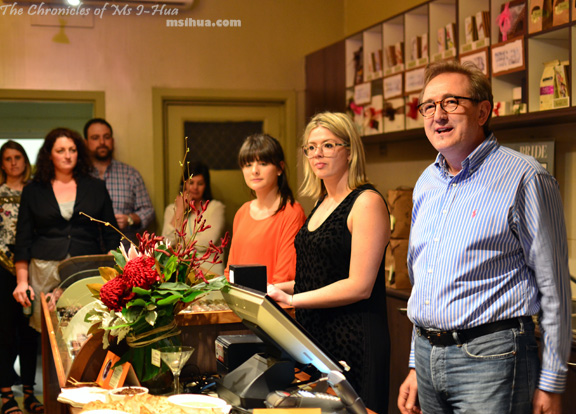 From October 2012, Xocolatl Cafe will only be using Fairtrade couverture to ensure that the produce that they are using will go back into supporting the family networks and education of the farmers of cocoa.
This family is really big on giving back to the community and about doing the right thing for the right cause (they even went all pink during Breast Cancer Awareness month by giving up all their tips and part donation to the cancer council)!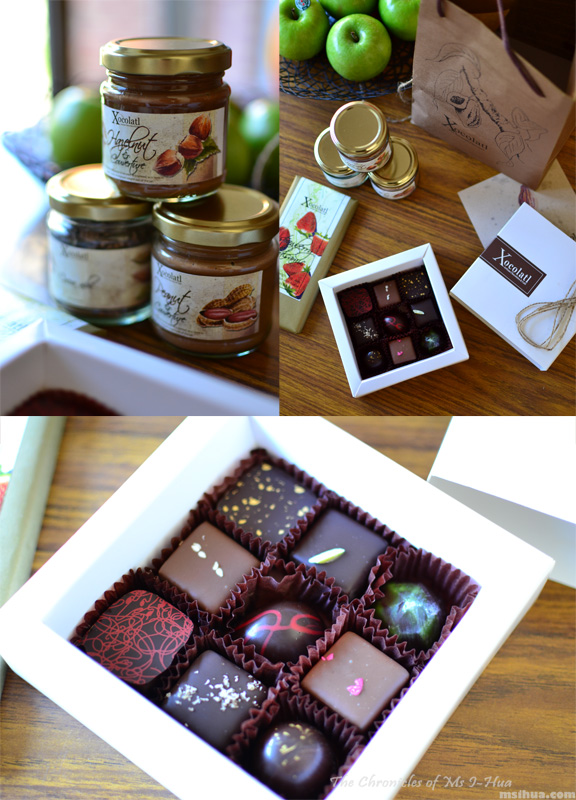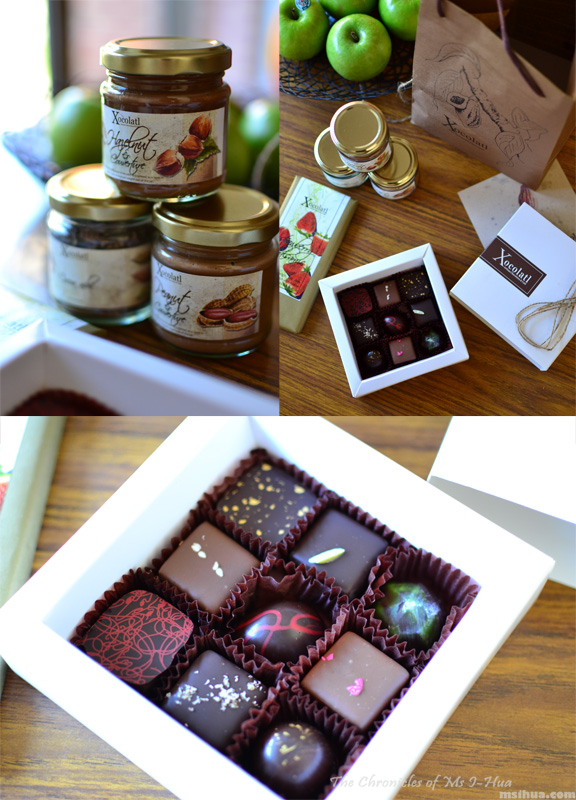 As a little gift and thank you, each guest also received a lovely box of chocolates (hence my earlier conundrum at the start of the post), couple of jars of cocoa nibs, hazelnut spread and peanut butter to enjoy at home.
So if you're thinking of having some beautiful artisan chocolates and gaining some good karma in return knowing that the product you buy and the money you spent is going to the right people, head down now over to Kew East (or to Maling Road in Canterbury) for some amazing knock-your-socks-off chocolates.
[Ms I-Hua and BFF attended as guests of Xocolatl Artisan Chocolates & Cafe]
*Disclaimer: All food ratings & review are purely based on my own experiences and how I feel about the service, food and quality at the time of visit
Food/ Cuisine: Specialty Chocolate
Dining Style: Cafe & Retail
Opening Hours:
Monday to Saturday, 9:00am – 5:00pm
Sunday, 10:00am – 5:00pm
Address:
11 Strathalbyn Street
Kew East VIC 3102
Tel: (03) 9857 0971
Website: http://www.xocolatl.com.au
How to get there: