And as the flower was born, she said, "It's time, I believe for breakfast"
The  Little Prince,  Antoine de Saint-Exupéry
When the Boy and I first visited Le Petit Prince, I couldn't help but think of the little boy that had fallen to earth from his tiny asteroid and his love for his flower he left behind.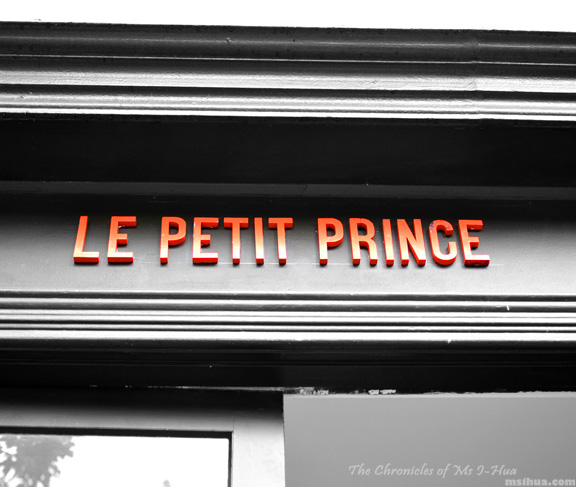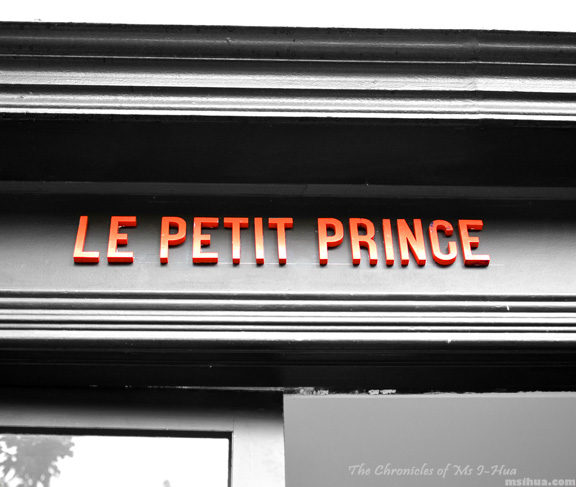 I was also very happy to note that the cafe had used copies of The Little Prince as menu's (paper menu attached to the book for those who *gasp* out loud at the potential book abuse).
Since they opened over a little year ago, Le Petit Prince has grown from a tiny cafe with hardly enough room to cook to a fairly comfortable cafe in the leafy suburb of Armadale. The menu has also changed considerably as they used the feedback gained from the local crowd on what they liked (or not liked) to improve for the better.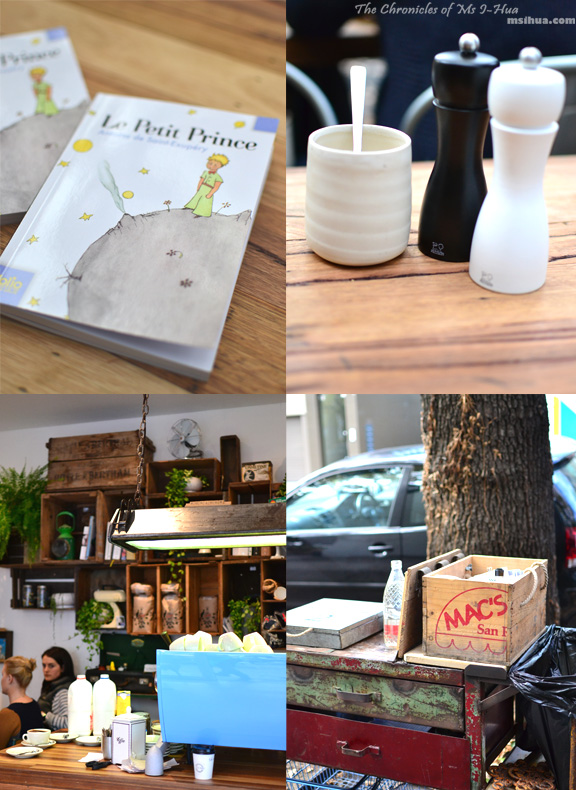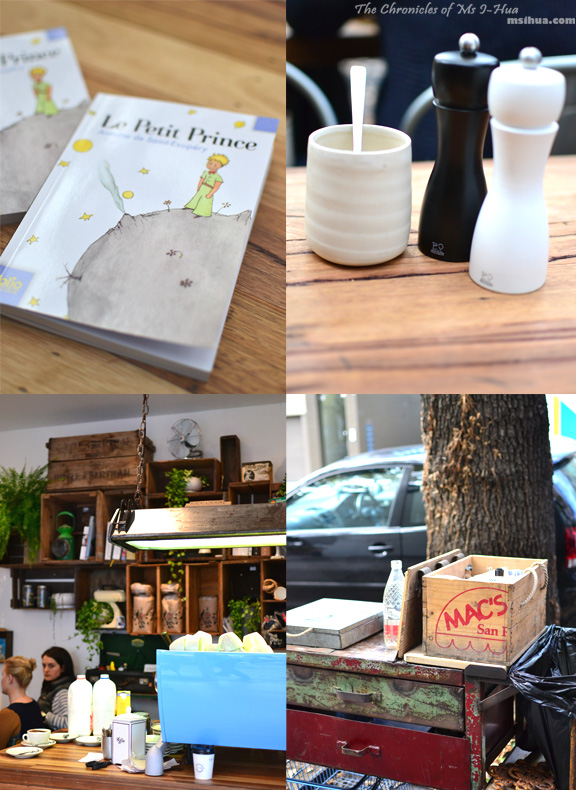 In terms of decoration, I absolutely loved the vintage pieces of storage boxes and rusty (and rustic) scattered throughout the cafe.
When we first visited, Le Petit Prince was still working out its kinks and had only been opened for a month. The service was slow, and the food though good, was nothing to get excited about. It lacked some of the Melbourne punch that we so love.
Baked eggs and chorizo were long gone from the menu, instead a refreshing light hearted menu graced us this time. Not quite different, the innocence of The Little Prince 🙂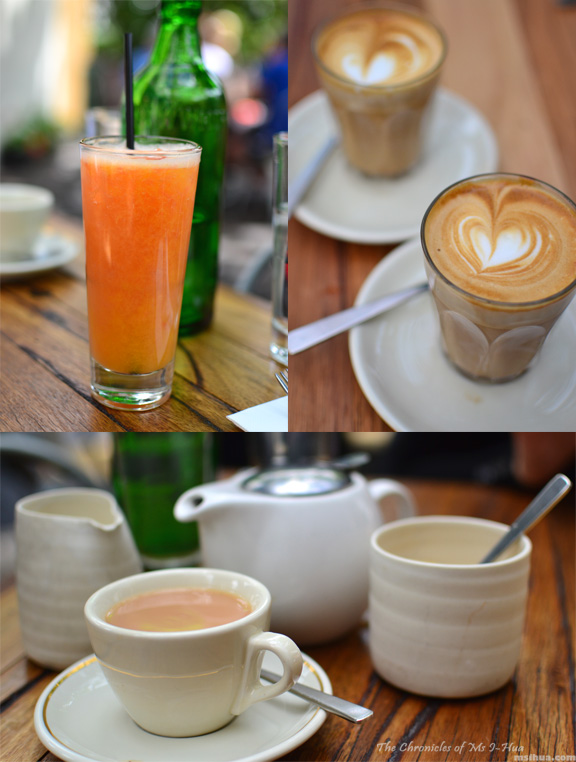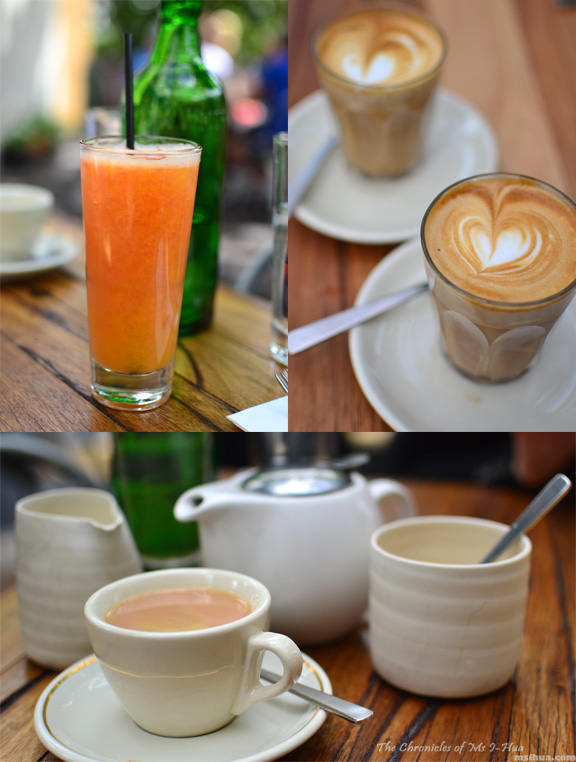 Fresh Mixed Juice ($6.50), Latte ($3.80) – Coffee Supreme beans, Organic Breakfast Tea ($4.50) from Storm in a Teacup.
They make their juices fresh on site so the consistency of the sweetness (and tartness) of the drinks lie solely on the fruit itself. Coffee was good and decent too.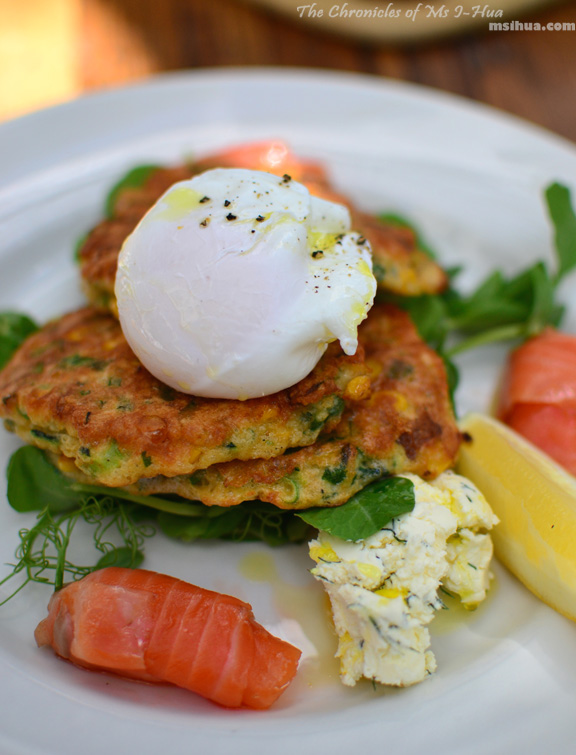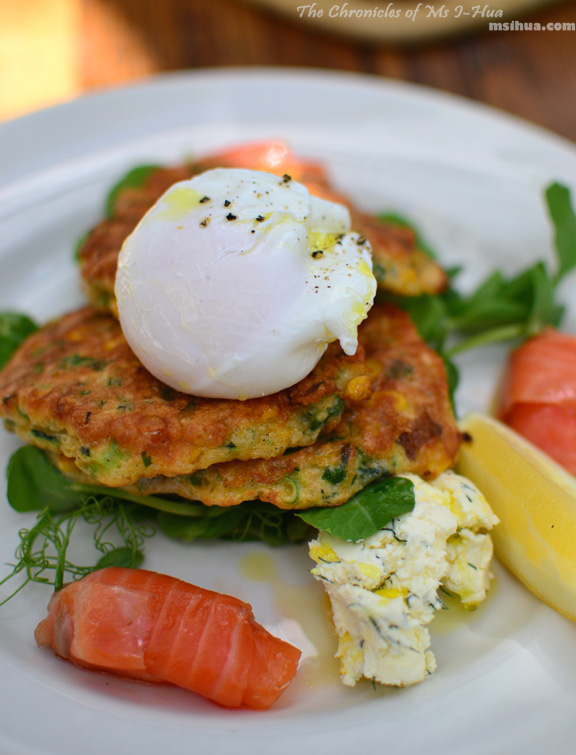 The moment I noticed that there were Corn Fritters, Smoked Salmon, Poached Egg, Pickled Cucumber, Dill Creme Fraiche & Snowpea Tendrils ($18.50) on the menu, I knew I couldn't go pass it.
I especially loved the dill creme fraiche that came with it.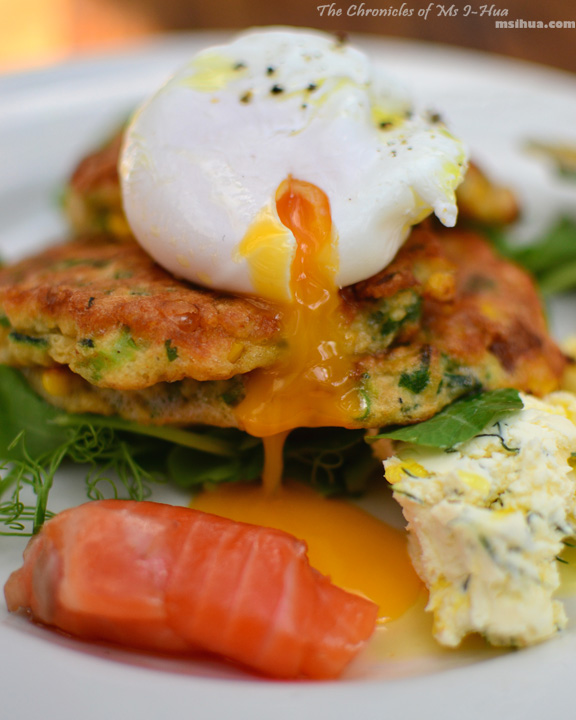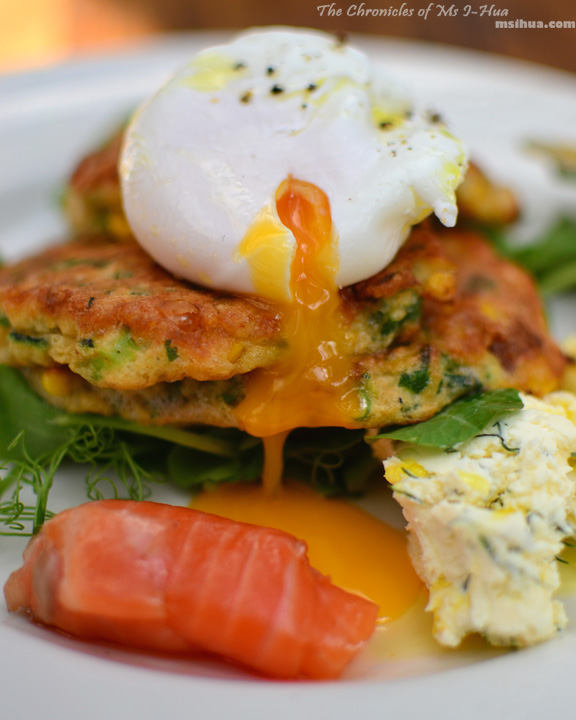 The dish overall was pleasant and my only gripe would be that the fritters weren't crispy enough.
All else, it worked perfectly in the taste component.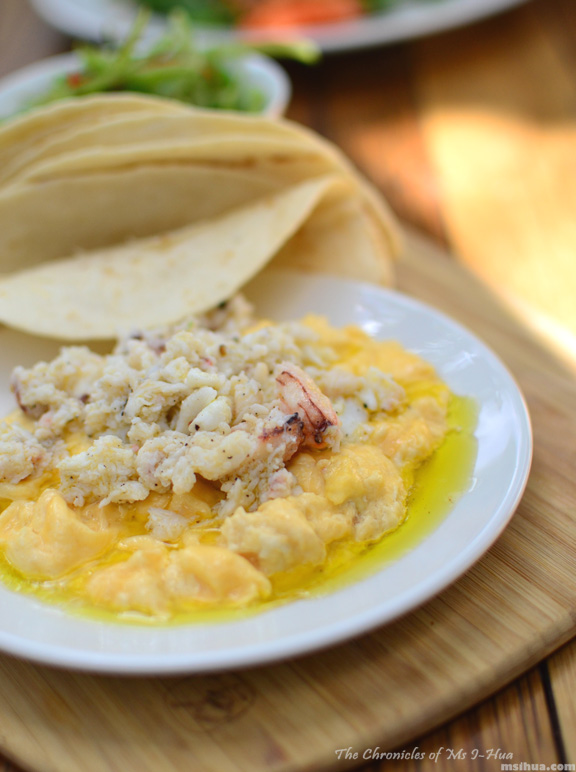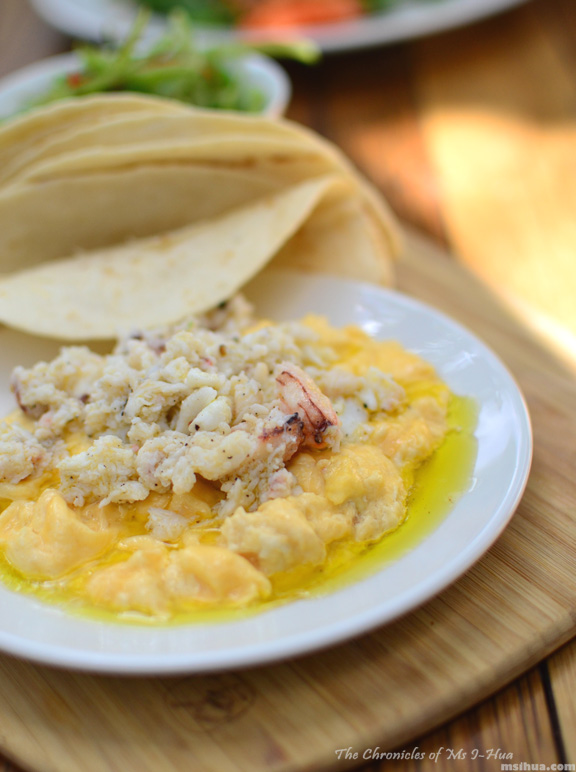 Now my friends, this is what I know as the 'Melbourne Punch'! Soft Flour Tacos, Crab Meat Scrambled Eggs, Fragrant Mix Leaves, Smashed Avocado, Fresh Chilli & Lime ($18.50) for breakfast? Sure thing, honey!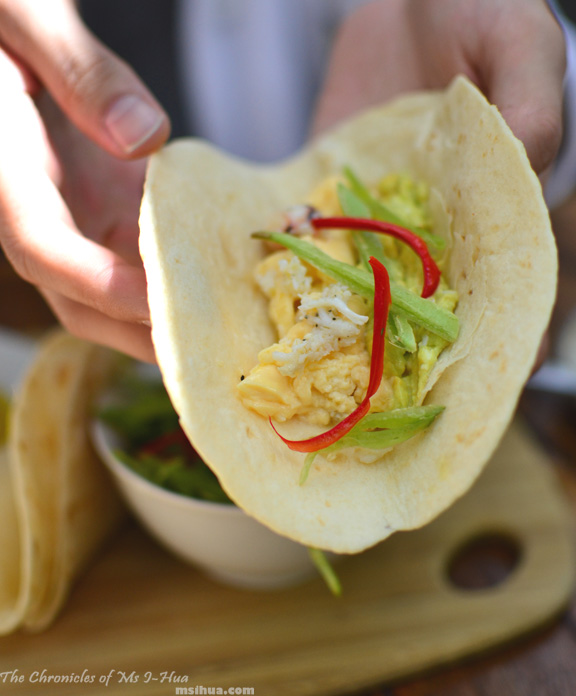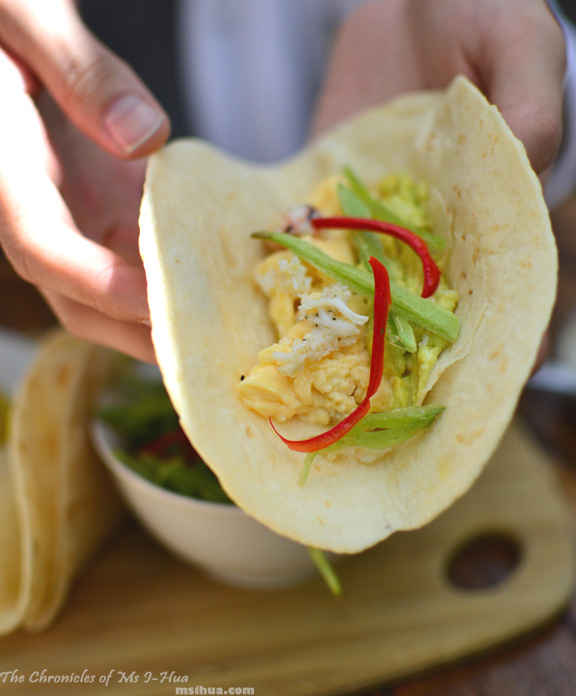 The Boy rated this quite highly on his good-things-to-eat list 🙂
Soft crab flesh with creamy scrambled eggs balanced out with sweet, sour and spiciness. It surely woke the taste buds up 🙂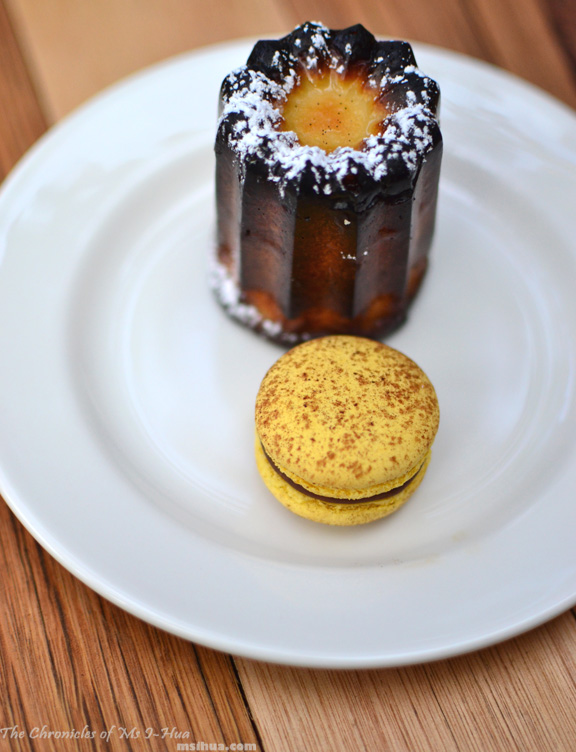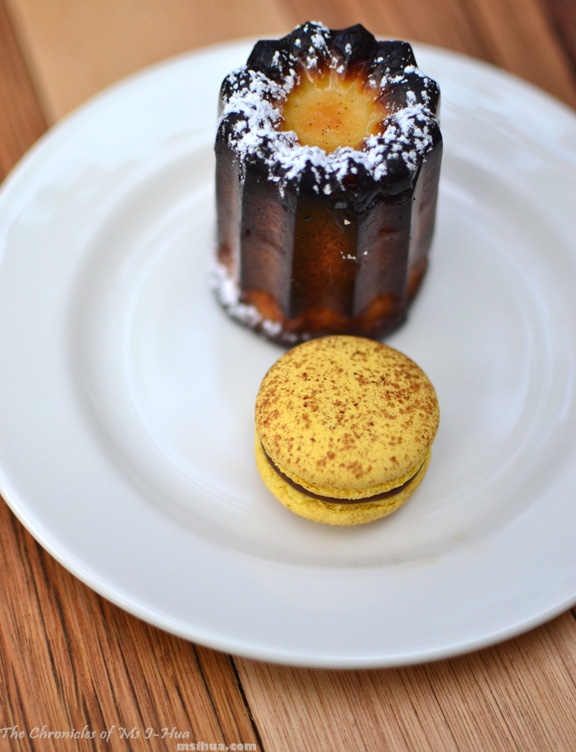 What would you choose when presented with a plate of Canele & Macaron?
They also serve wicked caneles here (when available) if you happen to be a fan!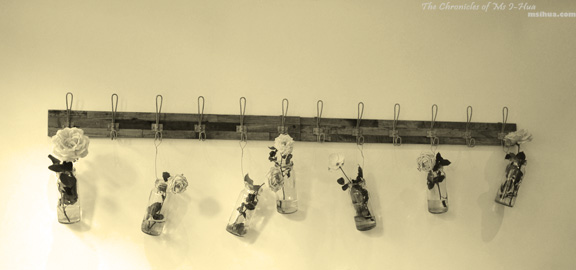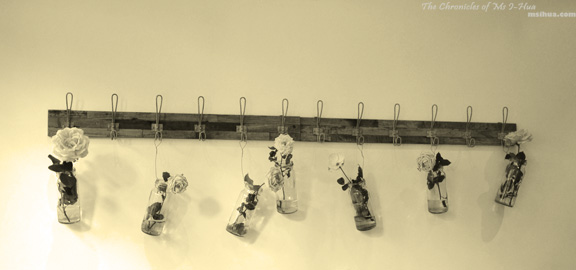 If you happen to be around High Street shopping and need somewhere friendly with an abundance of eye candy *cough* goodlookingwaiters *cough*, punchy Melbourne-esque dishes, you must drop in.
*Disclaimer: All food ratings & review are purely based on my own experiences and how I feel about the service, food and quality at the time of visit
Food/ Cuisine: Breakfast, Lunch & Coffee
Dining Style: Cafe
Opening Hours:
Monday to Friday, 7:00am to 4:00pm
Saturday & Sunday, 8:00am to 4:00pm
Address:
1A Mercer Road
Armadale VIC 3143
Tel: (03) 9824 6404
Website: http://www.lpparmadale.com.au
How to get there: