It is time.
It is time to relive our memories of our honeycation. The Boy and I would like to invite you to join us on our journey back in time.
Just sit back, scroll through and enjoy 🙂
We start our tour with our arrival to beautiful España by touching down in Barcelona the capital of Catalonia and the second largest city in Spain (right after Madrid).
We found it quite amusing that in each city we visited, the local tour guides would tell us proudly of their ranking in terms of population.
The city surrounded by mountains and the sea, has no room for development, hence the many blocks of flats surrounding the area.
In 1900, a businessman by the name of Güell decided to develop detached houses for families to solve the congestion problem Barcelona was having. It was to be named Barcelona Garden City where 60 families would live.
He commissioned the famous architect Antoni Gaudi to prepare the plans and work on the roads, park, pavilion and surrounding structures.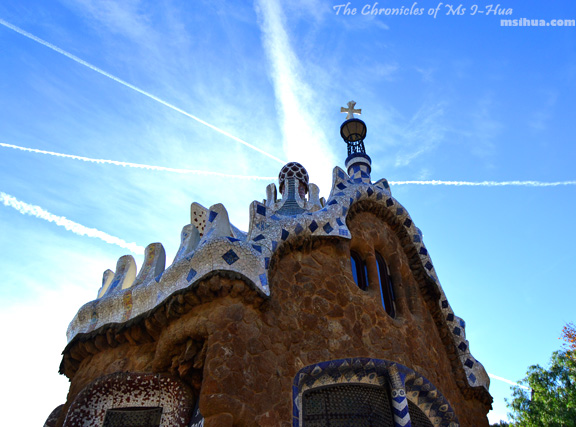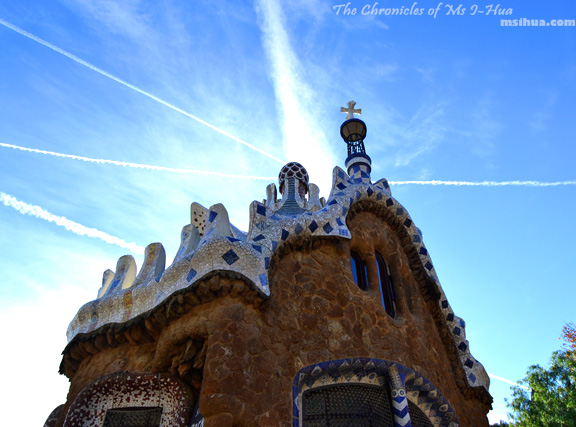 Sadly, no one at that time liked the idea of moving up to the hill (as it was quite a hike away) as it was in the middle of nowhere and transportation was none existent.
The local people didn't buy the plots of land and it never became the housing area that Gaüdi envisioned it to be and was eventually left vacant.
In 1920, the Gaüdi family gave away the park to the city for free as a way to stop paying taxes to the government. In 1980s, the park was declared a World Heritage Site and accepts visitors from all around the world to this day.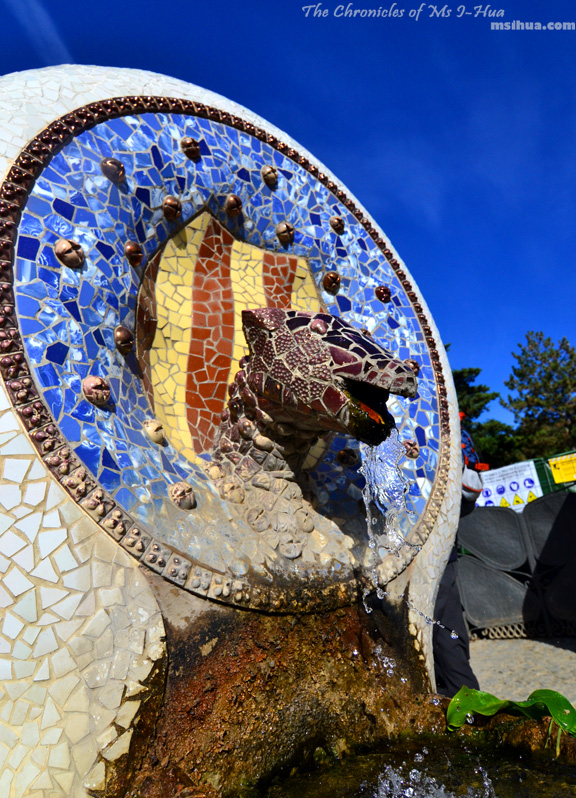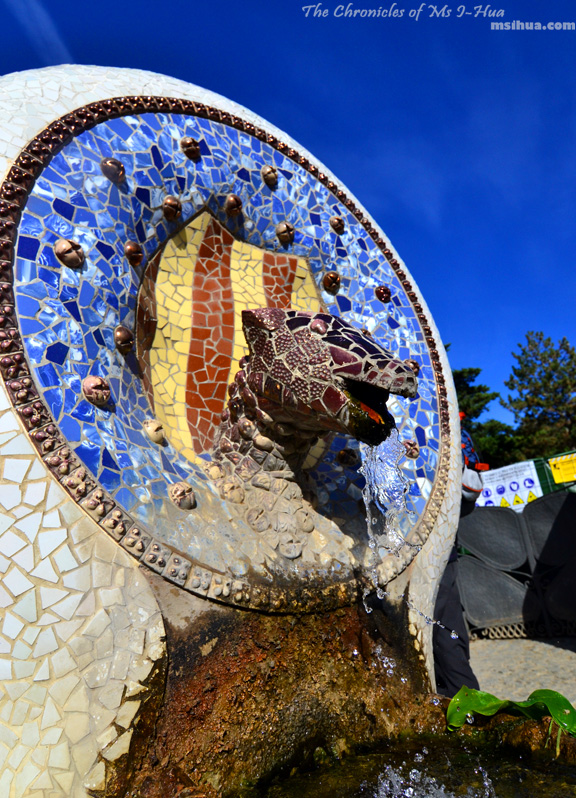 Splattered across the Park Güell is Gaudi's trademark trencadis where he mixes discarded broken tiles to form beautiful mosaics. We were told that Gaudi saved much money by using this discarded tiles for his famous projects.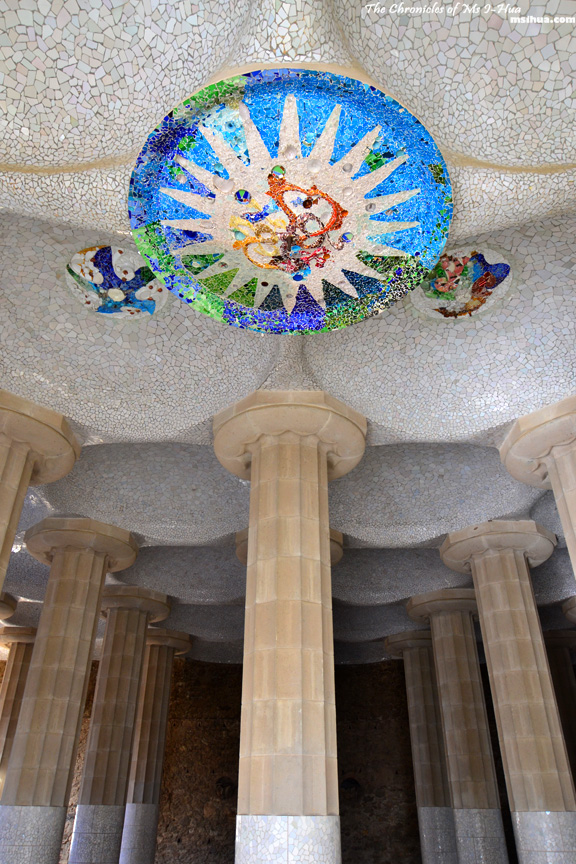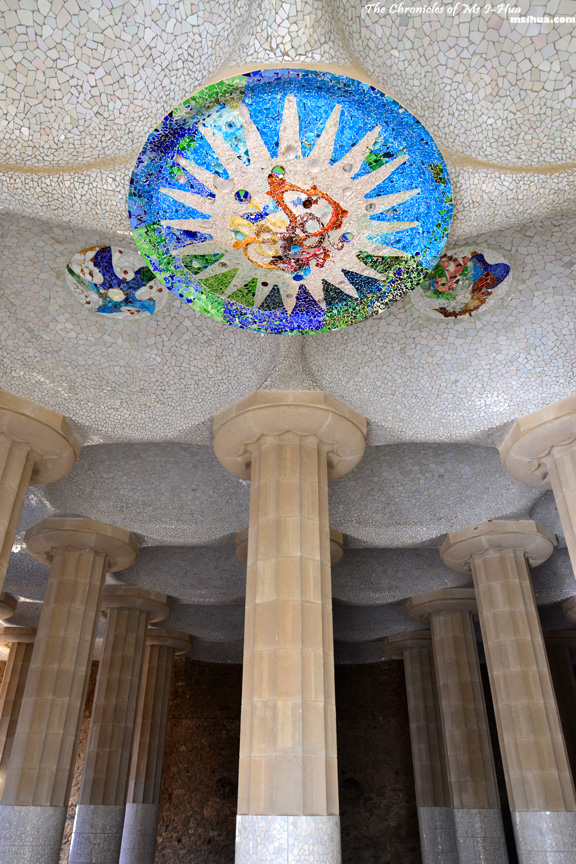 At the entrance of the Park Güell stands two buildings, one of which is a pavilion which acts as the concierge area and the other was the real estate building to sell the 60 plots of land.
Both these iconic structures have been said to look like gingerbread houses from Hansel & Gretel.
The picture above with the pillars is the area where Gaudi envisioned the local market place would be held. Each of the pillars act as a water storage tool which is collected from the gutter located at the park above from rain water. Sadly this was never used as it was intended.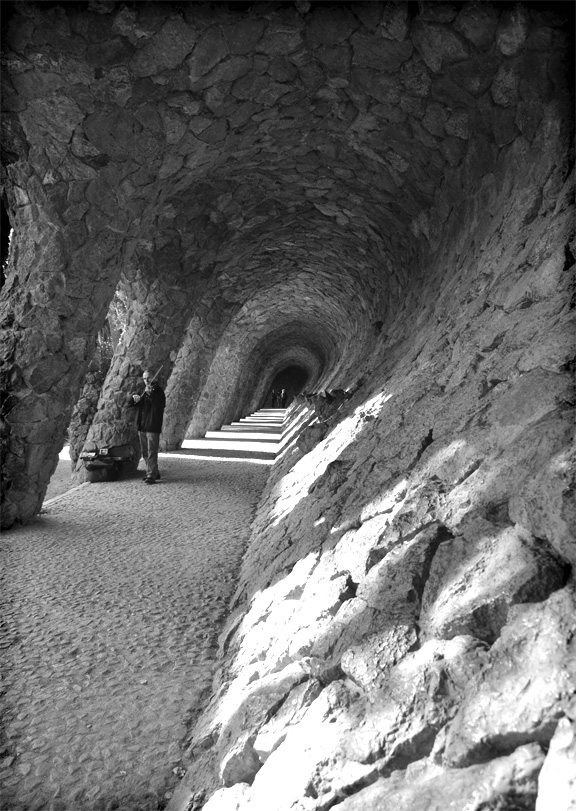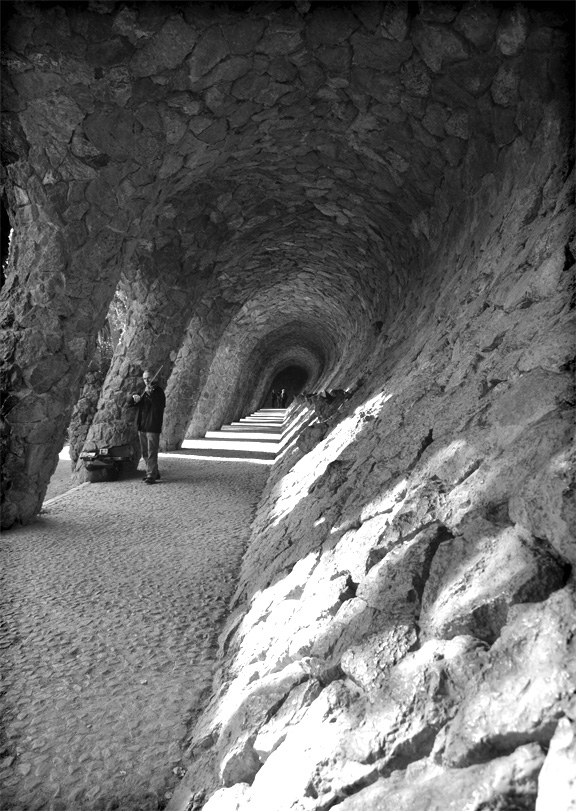 The above is one of my favourite parts of Park Güell. It reminds me of a conch shell.
As we were there, a lone musician played his violin and the acoustics from the curved tunnel was beautifully amplified.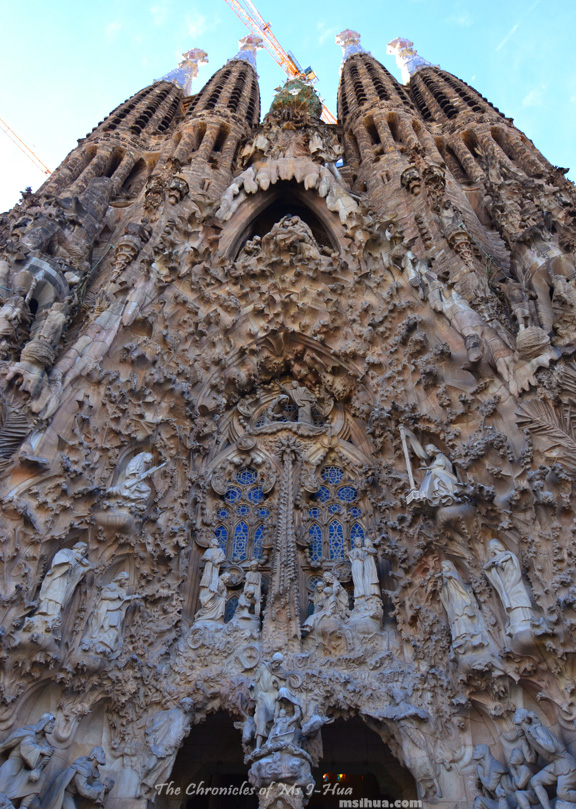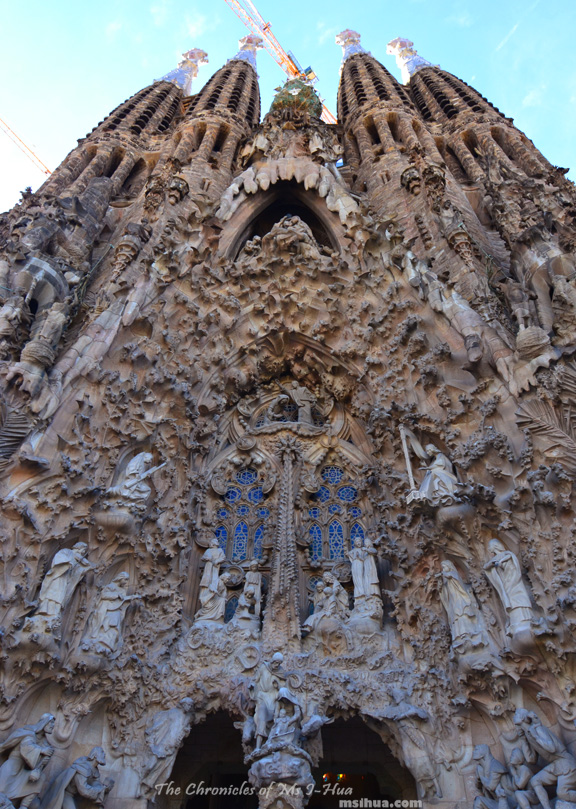 From Park Güell, we travelled on to Gaudi's most epic project. The Sagrada Família. More pictures of the magnificent building (which is yet to be completed) is in the gallery below. Construction began in 1882 with Gaudi only completing the works of the facade (part of it), crypt and apse. The reason behind this very long on-going project is that funds are generated solely by donations to construct the church.
In 1883, Gaudi was appointed Chief Architect to this project and he dedicated his remaining 43 years to this unfinished project. Knowing that he would never complete it, he left behind architecture drawings in hope that future architects would be able to complete his work.
Pay close attention to Gaudi's use of nature in his architecture. When entering the Sagrada Familia, you will be greeted with a beautiful forest of pillars which is the apse area.
Didn't think we'd let you off without showing you some of the food we consumed on this trip did you?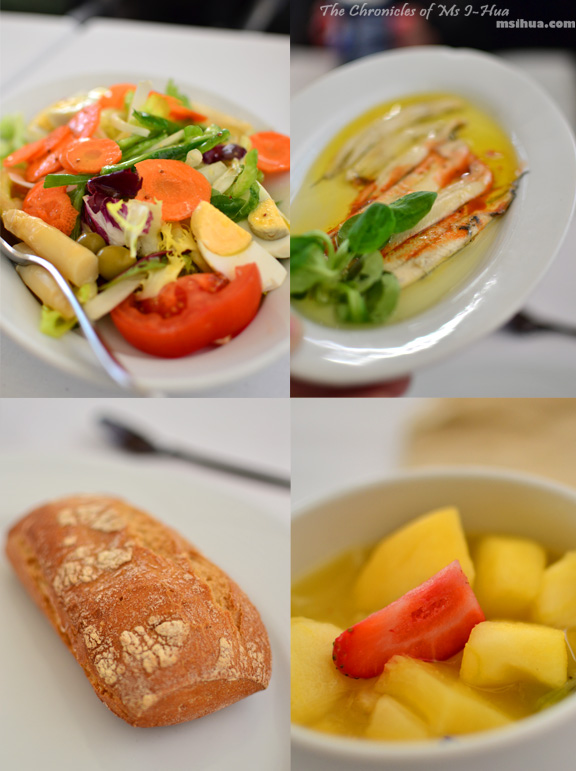 Surprisingly enough, the Spanish food we encountered was very different to what we have come to now refer to as "Melbourne's Spanish" food.
The everyday fare we had was pretty basic (it was winter time) but tasty.
For our first lunch, we enjoyed what the Boy and I referred to as the Boring Salad and Horrible Rock Hard Bread, which made up most of the entrees we had in every meal from Barcelona to Madrid and all the way down to Seville.
We arrived at Marina Moncho's (which seemed to be a chained restaurant) overlooking the marina at the Olympic Port city.
I did enjoy the deliciously pickled sardines and olive oil that came with the tapas.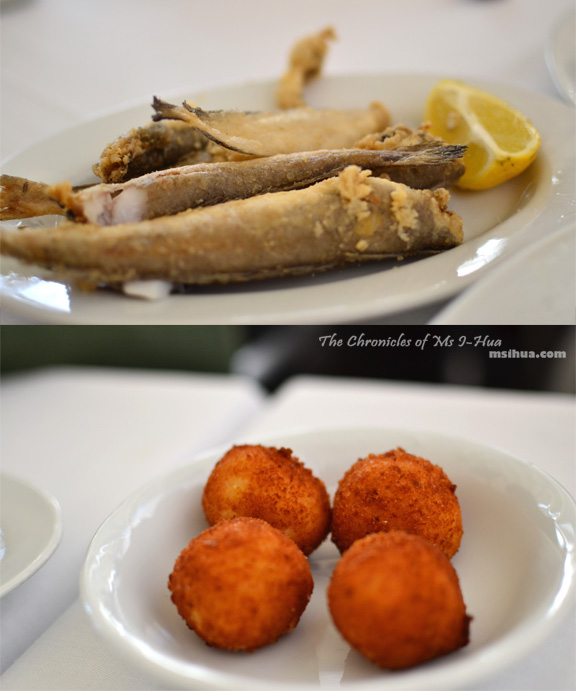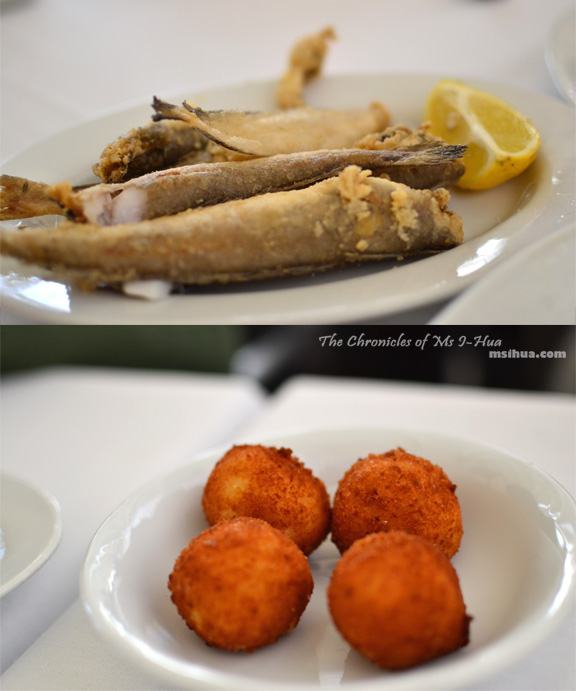 We loved the croquetas and simple fried fish as well.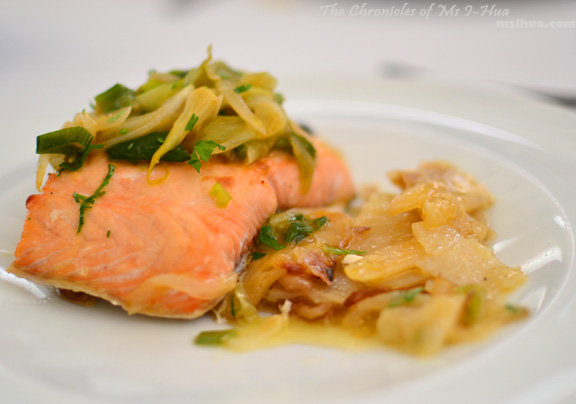 For the main we had quite a salty chunk of Grilled Salmon that was served with leeks and potatoes.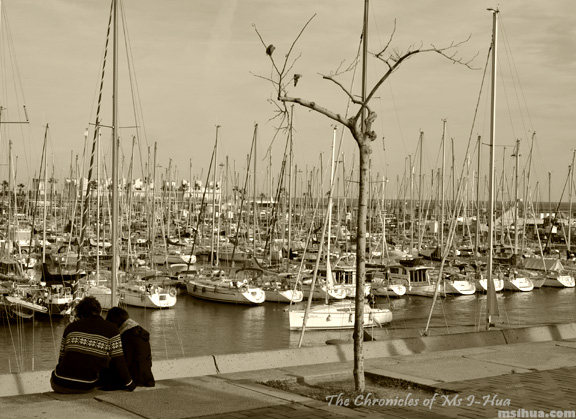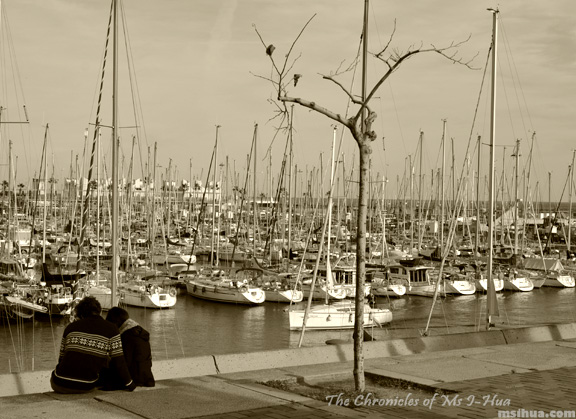 The one advice we can't keep telling all our friends and family when they asked about how our trip went, is to look after your belongings at all times.
Don't speak to strangers and keep your documents safe with you.
On that very first day at the marina, a family of four travelling in our group were approached by what seemed like a friendly local. His accomplice on a bicycle noting that they were distracted, picked up a bag which was placed on the floor beside them and rode away. When they realised they had been robbed, it was too late. All four of their passports were stolen.
Just be wise, street smart and not too trusting (unfortunately) of your surroundings.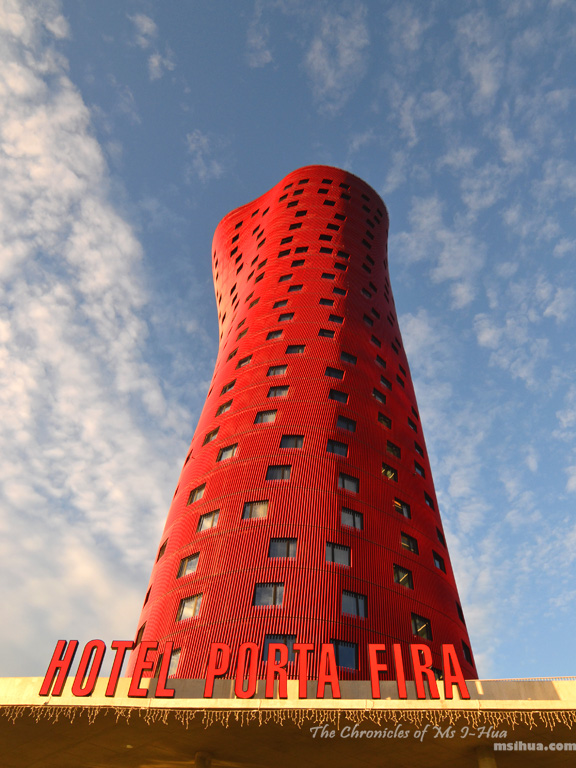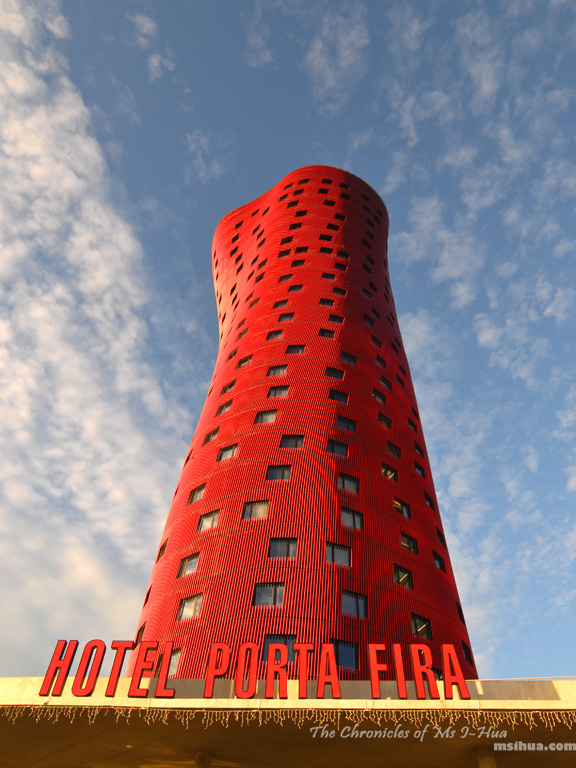 On a final note for Barcelona, this is the funky hotel we stayed in. Toyo Ito was the architect behind the building which has won the 2010 Emporis Skyscraper Award for its aesthetic beauty and urban integration.
This hotel is located on the outskirts of Barcelona near Plaza de Europa and is known as Hotel Porta Fira and cost anywhere from 95 euros and up.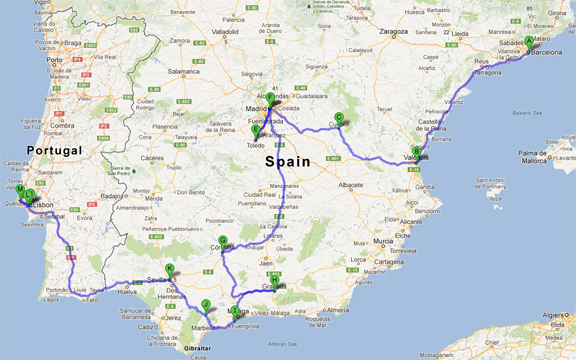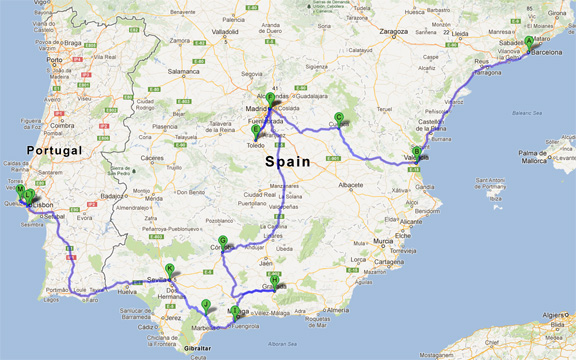 Above is the map to show you the distance we travelled across Spain ending in Portugal, with each stop marked.
Hope you enjoyed our recap for Barcelona! With the pushpin markers above, you can be assured many more to come!