How's everyone on this side of the hemisphere dealing with the cold that is entering into our lives? It's nearly the weekend!
I do hope you are all keeping warm and toasty 🙂
You know what else is warm and toasty? This magnifique pizzeria that we have just discovered (thank you social media) in Mornington Peninsula.
Driving around on our last op shopping (thrift shopping), bargain hunting, road tripping extravaganza, Maz's lovely readers pointed out to her that we should all try out this place in Balnarring called Ciao Bella. Other than the fact that they grow their own vegetables, we hadn't a clue what to expect from this humble establishment.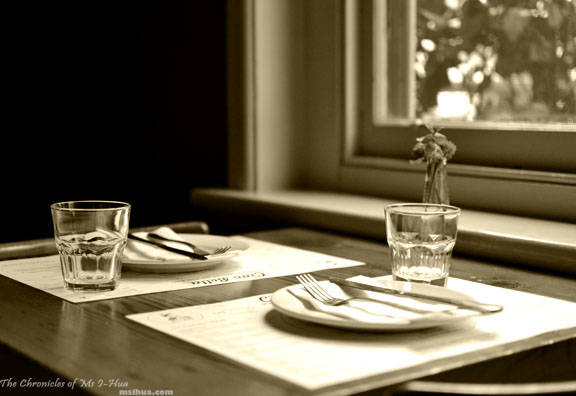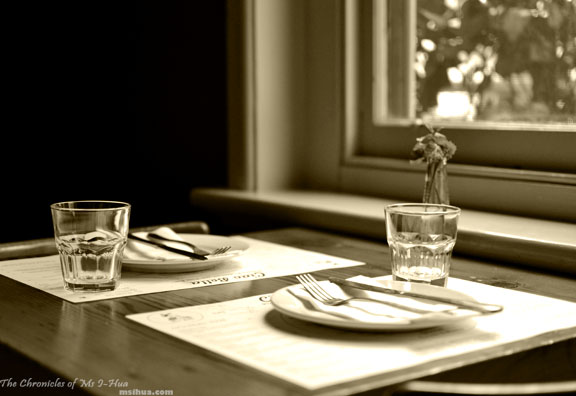 Which was great. We were blown away by the quality of the food and the service provided by the staff.
If you are having a craving for real home made Italian cooking and find your hands reaching into that frozen pizza meal or pre-made pasta sauce, PUT IT DOWN NOW!
It may be a fair bit away to drive (depending which direction you are coming from), but it's going to be the best God Damn Italian meal you have had in a while.
Just in case you are wondering, this is NOT a sponsored post nor did we dine as guests here. I just feel that we need to share this place with you as we loved it so much.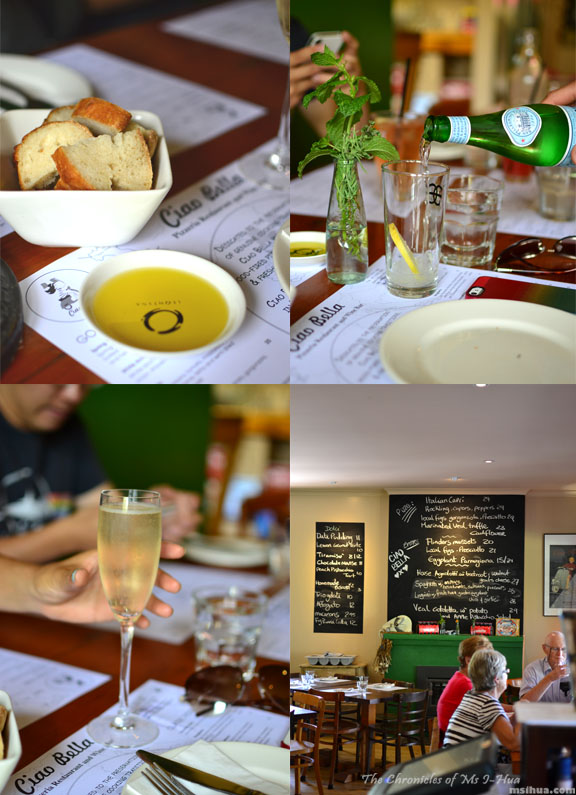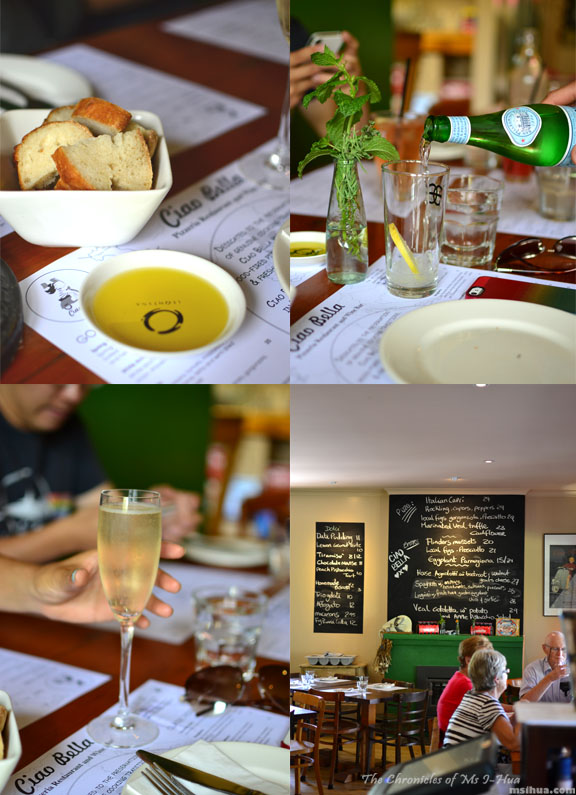 After a hard morning of sitting in the passenger seat and shouting "STOP, Op Shop!", the group needed a little pick-me-up in the form of alcohol.
We also needed to de-stress from Raz taking us to the wrong direction (we travelled in two cars) *tee hee*.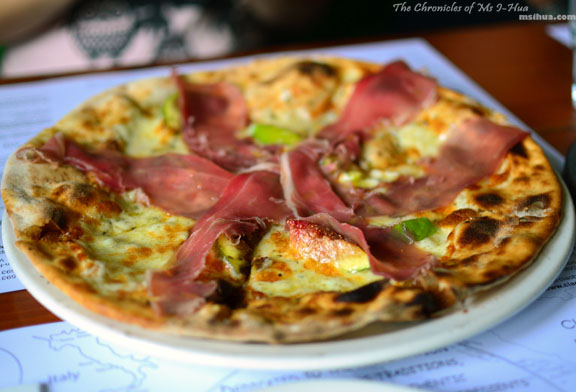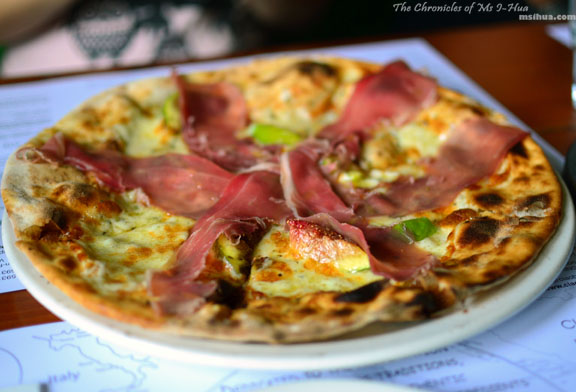 We decided to order nearly everything from the menu (eyes bigger than stomach space) and from the specials board (okay, I might have exaggerated). We loved the Pizza with Local Figs, Gorgonzola, Prosciutto ($24.00).
"Oh figs, where art thou gone?"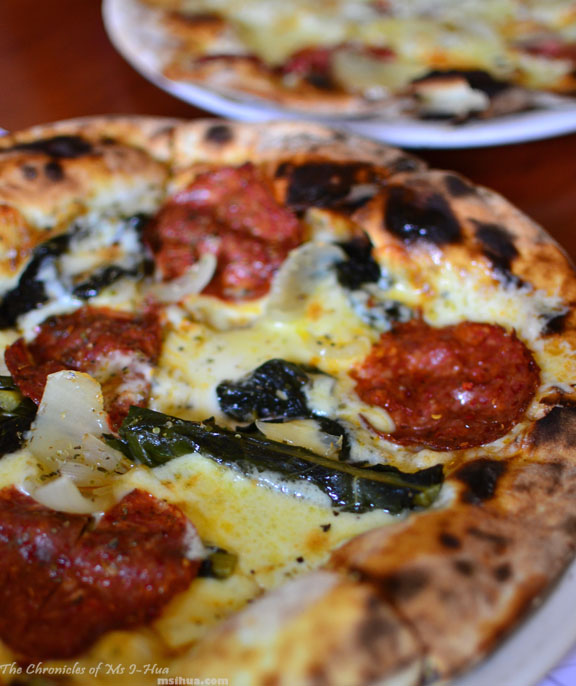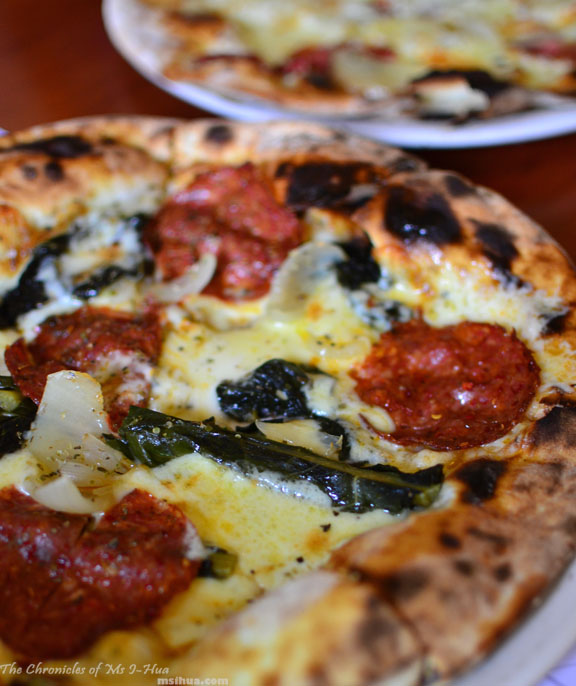 We also had the Cavolo Nero – with Mozzarella, hot salame, taleggio cheese and roasted onion, rosemary ($23.00). I think the group as a whole liked this. I didn't try as I wasn't sure what the salami was made off.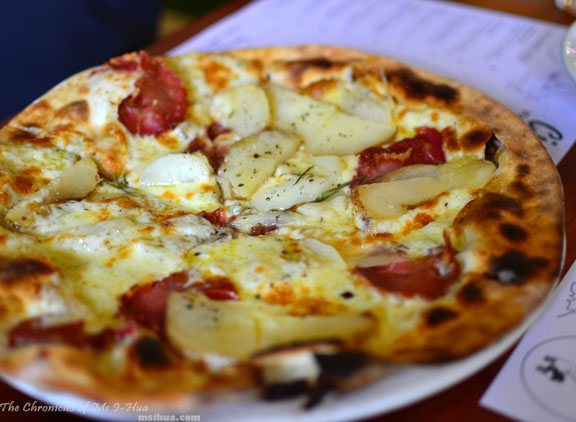 The Tartufo – White Truffle Oil, Pancetta, Mozzarella, Potatoes, Roast Onions and Rosemary ($23.00) was also delicious.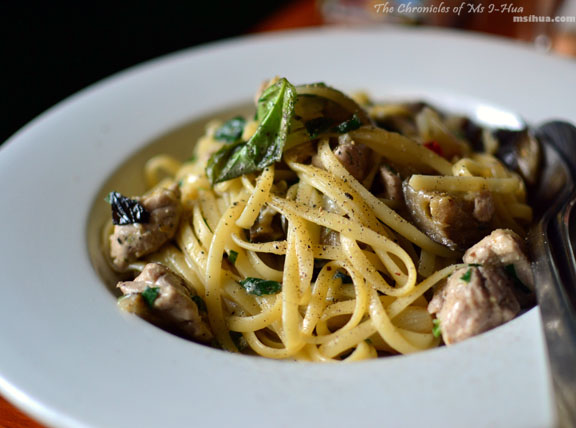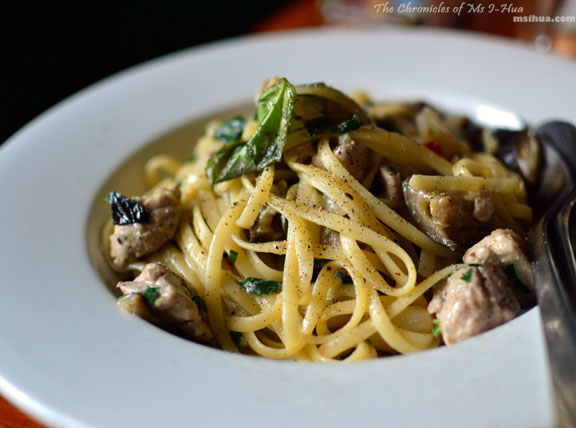 We ordered the Linguine with Fresh Tuna, Garden Eggplant, Chilli & Garlic ($28.00) for The Boy as we knew we had to feed him more than we would normally eat ourselves. So glad that we did as the linguine was so delicious. Had to stop myself from finishing his food!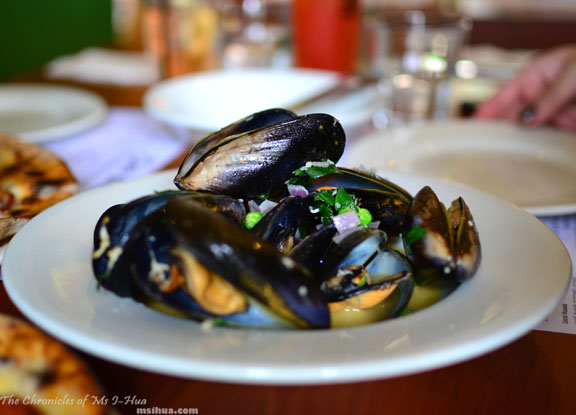 Taz for reasons only known to himself has suddenly found a new found passion for mussels and insisted that we all try the Flinders Mussels ($20.00).
Again, I will comment that the dish was excellent. I know right, how hard can it be to cook mussels? You'd be surprise at how many places can get it wrong. I liked the flavour of the broth here.
Some places make the broth way too salty, but this wasn't so with Ciao Bella.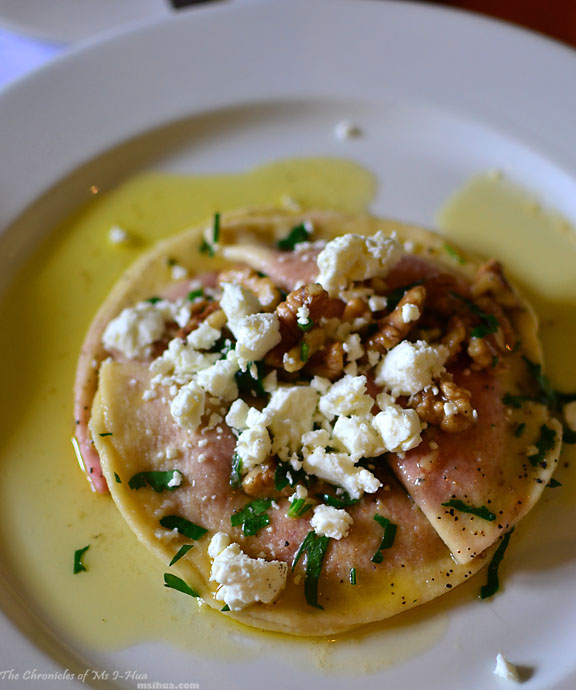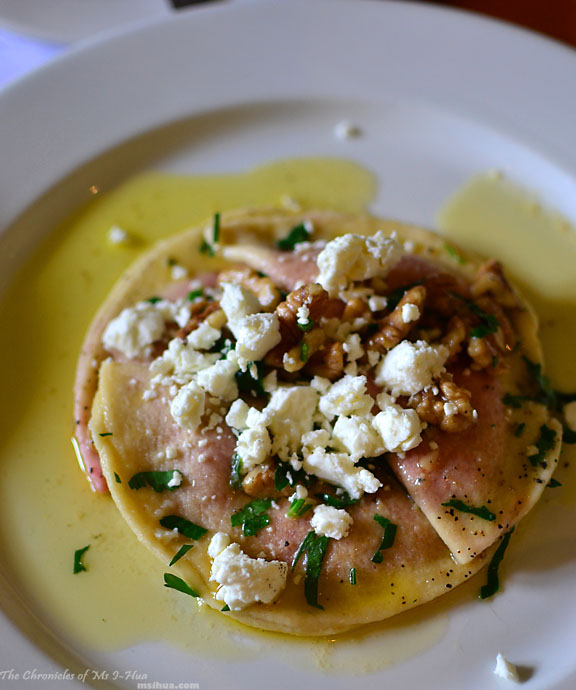 As we didn't think we had enough to fill our bellies, we also ordered the House Agnolotti with Beetroot, Walnut, Goats Cheese ($27.00) 😛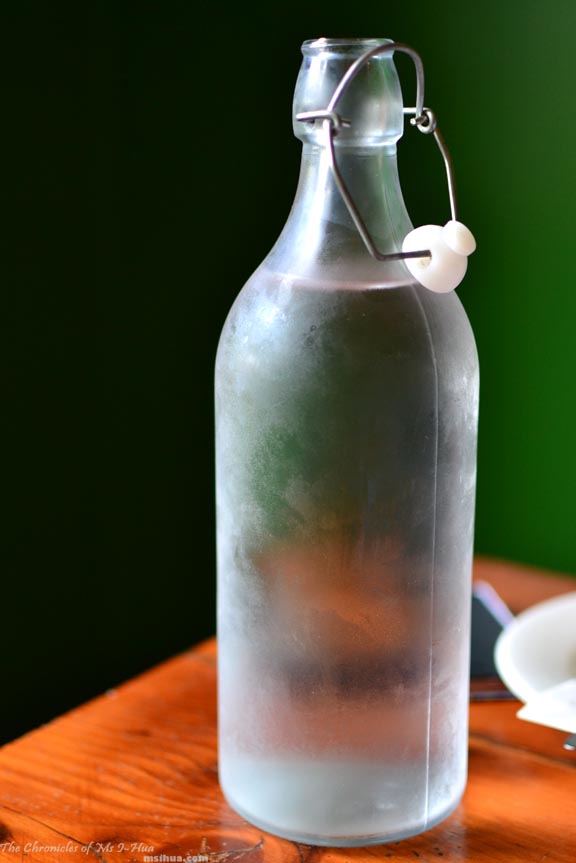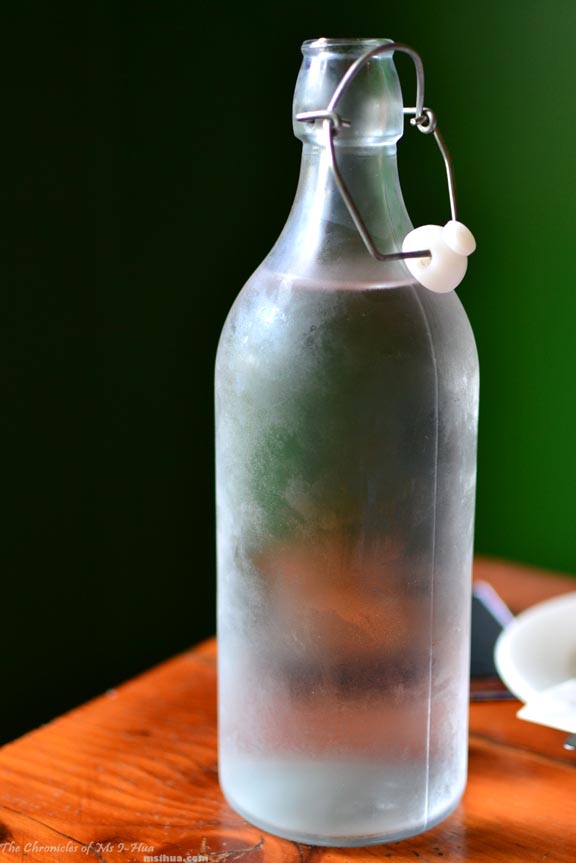 From my own experience dining here, I think the reason why I love it so much is because the ingredients and produce used are super fresh.
I also like my pizza to be thin and crispy whilst withholding all the delicious ingredients and flavours. I dislike it when some places skimp out on ingredients for pizza toppings.
So I can't say more for this place other than you will have to come by and try the food for yourself. I know we loved it and we hope you do too 🙂 Enjoy!
*Disclaimer: All food ratings & review are purely based on my own experiences and how I feel about the service, food and quality at the time of visit
Food/ Cuisine: Italian
Dining Style: Casual Dining
Opening Hours:
Tuesday, 5:00pm – 9:30pm
Wednesday to Friday, 12:00pm – 9:30pm
Saturday, 11:30am – 9:30pm
Sunday, 11:30am – 4:00pm
(Closed Mondays)
Address:
2998 Frankston-Flinders Road
Balnarring VIC 3926
Tel: (03) 5931 3098
Website: http://www.ciaobellapizza.com.au/
How to get there: