It's hard to imagine but another year has gone by and it is time once again for 2013's Taste of Melbourne event!
Based on the success of last year's outdoor event, Taste of Melbourne (ToM) will once again be held at Albert Park, between the 14th – 17th November 2013.
If you haven't been before and still wondering if this event is worth attending, read our previous years' round-ups (ToM 2009, 2010, 2011 and 2012).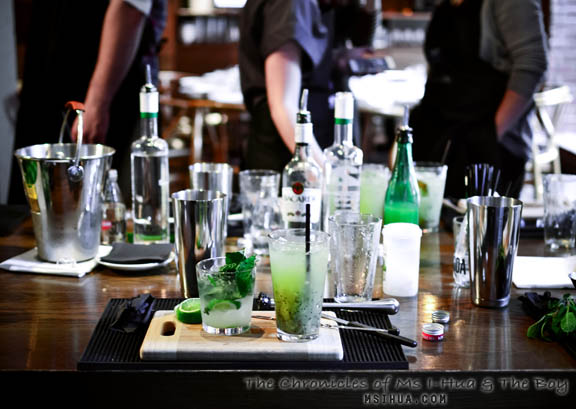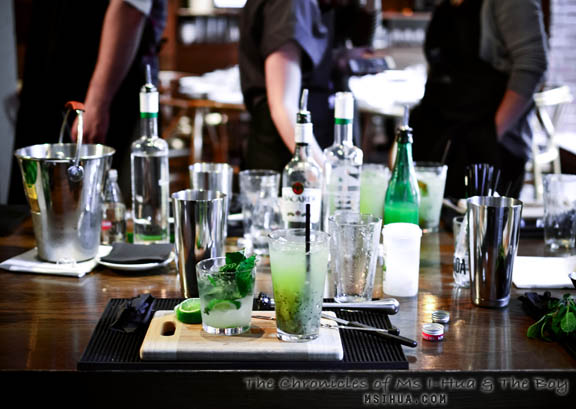 This year, the restaurant line-up for 2013, is as follows:
As you can see, quite a few new restaurants lined-up this year which makes for an exciting time ahead.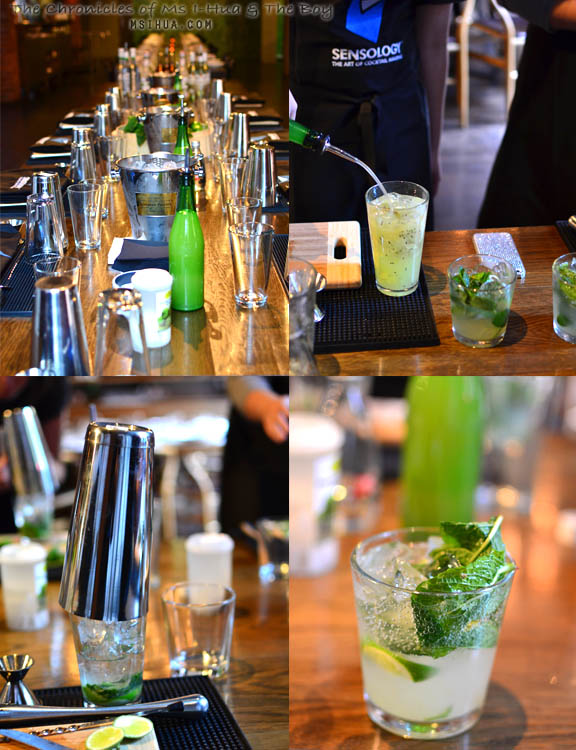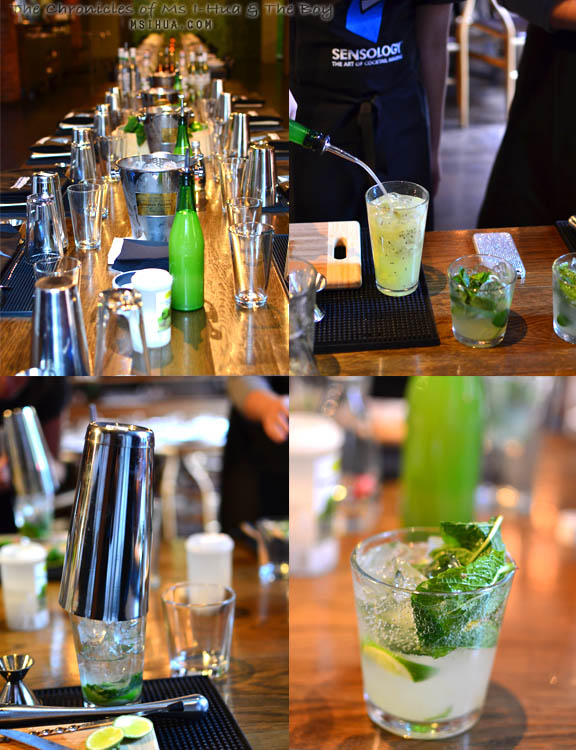 Also making a reappearance at this year's ToM is the fun and crazy Sensology Cocktail Classes.
We had a quick snapshot of what to expect when we had the preview ToM session at Longrain last week.
Following our mixologist (or bartender's) 'Alan from Ireland's' expert guidance, we mixed up a Bacardi Mojito and a Longrain special, Kiwi Coconut Cooler! It was fun and completely delicious. I also managed to get both hands, apron and muddler very sticky once again. How did that happen? (No, don't answer that :P).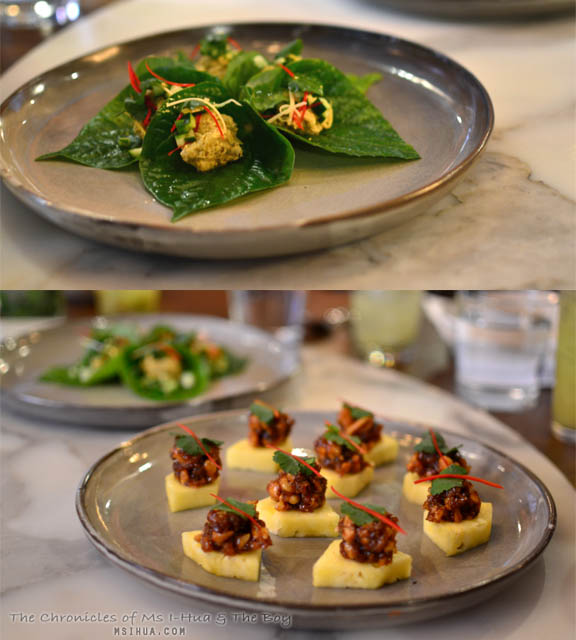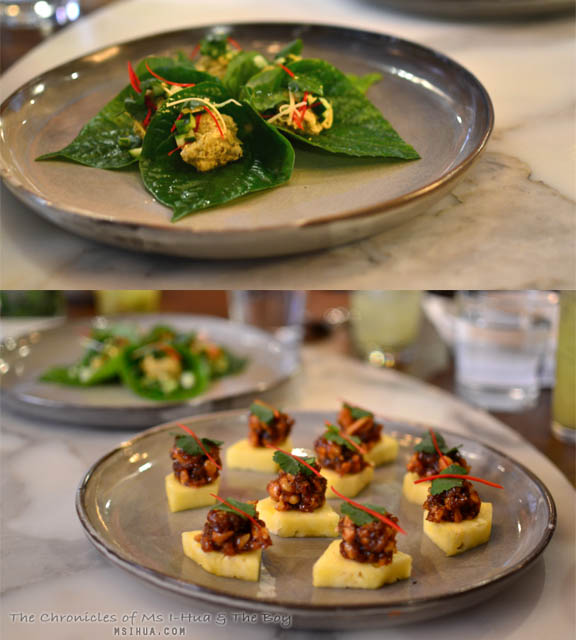 From Longrain's menu, we sampled the delicious treats that will be making an appearance at this year's ToM event.
We had the Betel Leaf with Blue Swimmer Crab, Curry Powder, Ginger & Chilli as well as the most addictive canape ever. I could have sat there the whole night eating the Caramelised Pork & Prawn, Peanuts on Sour Pineapple. It puts the Zing in Ama 😛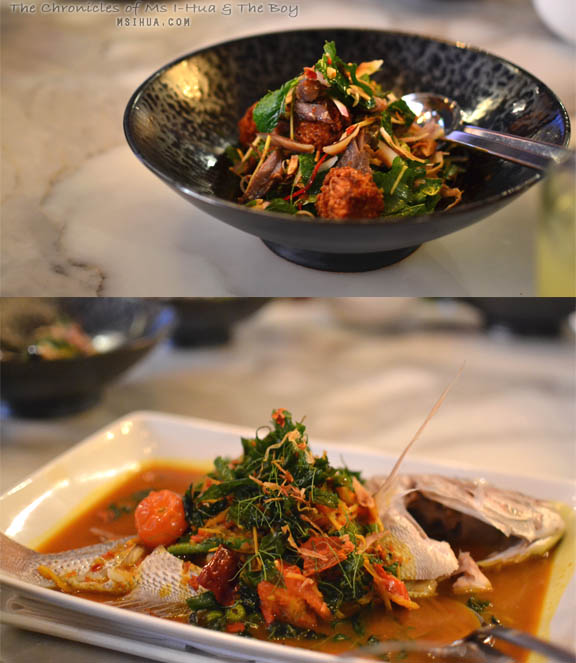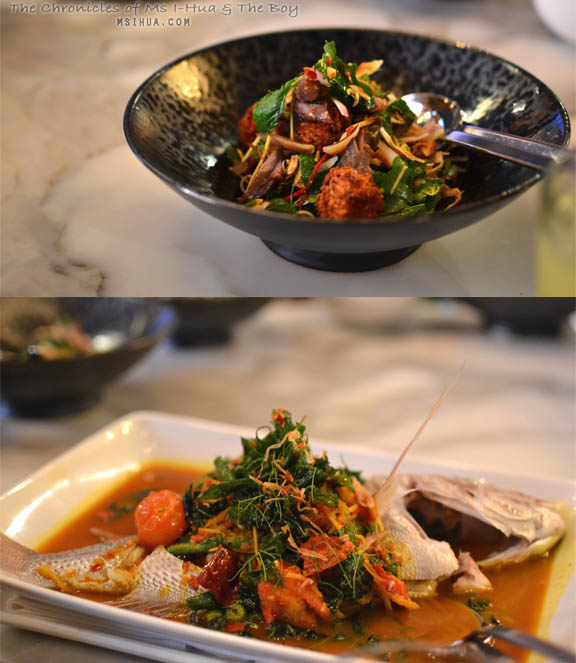 Next on the table was the Hot & Sour Pork Salad (Murray Valley Pork, Rice Balls, Mint, Coriander & Peanuts) as well as Steamed Whole Snapper and Turmeric in a Wild Ginger Broth.
During the ToM event, Longrain will replace the snapper we sampled with chicken instead as it's easier to work with.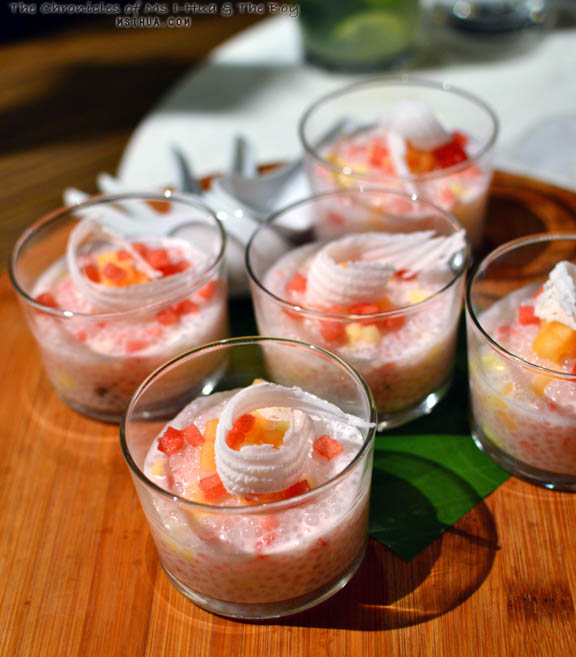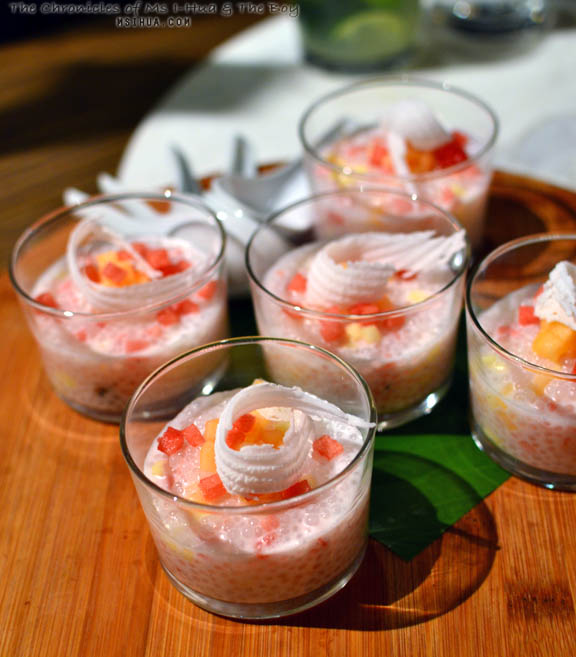 And finally, for desserts we had the Vanilla & Coconut Tapioca with Fresh Fruit. Absolutely loved this and I'm not even a big fan of Asian desserts! Loved how the melons (watermelon and rockmelon) worked so well with the sago and coconut.
So with this little sneak peek from Longrain and Sensology, we hope that your curiosity has been piqued. We hoped you are pumped! We have 2 Double Passes to give away (available for any of the sessions) to our lovely Australian readers (if you're in Melbourne for the event that week) to the Taste of Melbourne 2013 Event at Albert Park!
If you are planning on going and haven't been fortunate enough to win my double passes, why not save time queuing by going online at www.tasteofmelbourne.com.au and pre-purchase tickets, crowns and special offers.
What are crowns? Crowns are the currency to pay for the food (works like coupons at a fair; so $1 = 1 Crown).
______________________________________________________________________
So these are the details you will need to read if you would like to attend the Taste of Melbourne 2013.
WHAT: Taste of Melbourne 2013
WHEN: Thursday 14th November – Sunday 17th November 2013
WHERE: Albert Park (Pelican Lawn, off Aughtie Drive, beside the Carousel), Melbourne
PRICE: Advance Tickets start from $25.00 (or $30.00 at the door)
Session Time Afternoon Session Evening Session
Thursday 14th November – 5:30pm – 9:30pm
Friday 15th November 12:00pm – 4:00pm 5:30pm – 10:00pm
Saturday 16th November 12:00pm – 4:00pm 5:30pm – 10:00pm
Sunday 17th November 12:00pm – 5:00pm
Taste of Melbourne Tips
Start early. Plan your day. Wear loose comfortable clothing

Average spend per person (if you're not too greedy like us) would be around $40-50 per person (entree, main, dessert, and a drink).
You could also walk around and sample all the different types of food and wine showcased by the different producers and wine makers.
Check the Taste of Melbourne website to keep yourself updated on the timetables and events which are being held.
How to Get There
The Taste of Melbourne website has put together a terrific plan (public transport or otherwise) on getting to the event.
Look under Getting There on their website.
_______________________________________________________________________
Competition Time!
To celebrate this year's Taste of Melbourne, we are giving away 2 Double Passes valid for all sessions! 2 winners will be selected and each will receive a double pass.
All you need to do, is to:
Like our Facebook Page (if you haven't already 🙂 )
Tell us "Which of the restaurant in this year's line up are you most looking forward to try and why?"
*Please leave a valid email address in the email box (emails won't be published) as a contact point.
The competition will close on Sunday 10th November 2013 at 8:00pm (AEDT) and winners will be drawn that night. Competition is open to all Australian residents with a valid Australian address. Your double passes will be express posted out to you, so I will be in contact for a postal address if you are successful. Please do ensure you will be in Melbourne during the event 🙂
_______________________________________________________________________
[10/11/2013] Announcement: Winners of the Taste of Melbourne 2013 Double Pass Giveaway

Thank you to everyone who took part in this competition.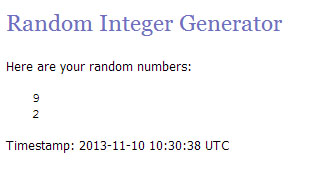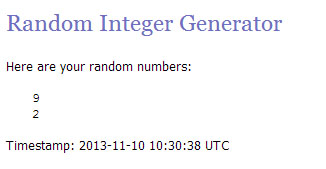 The 2 winners are:
1) Jia
2) Brenda Ong
… Congratulations, the winners will be contacted via email.
Competition Now Closed.
_______________________________________________________________________
[Ms I-Hua & The Boy dined as guests of Hot House Media & Longrain]