Family is so important to us. They are whom we go to for support, comfort and a general feeling of "home", especially when you are living overseas.
Family gatherings are usually the best as they provide laughter, fun and full bellies with piles of food lined up.
Which is why we have to introduce you to an Uncle we know of in St Kilda 🙂
Uncle is a little bit quirky, a little bit hipster cool and he serves up a bangin' Bánh Mi or two.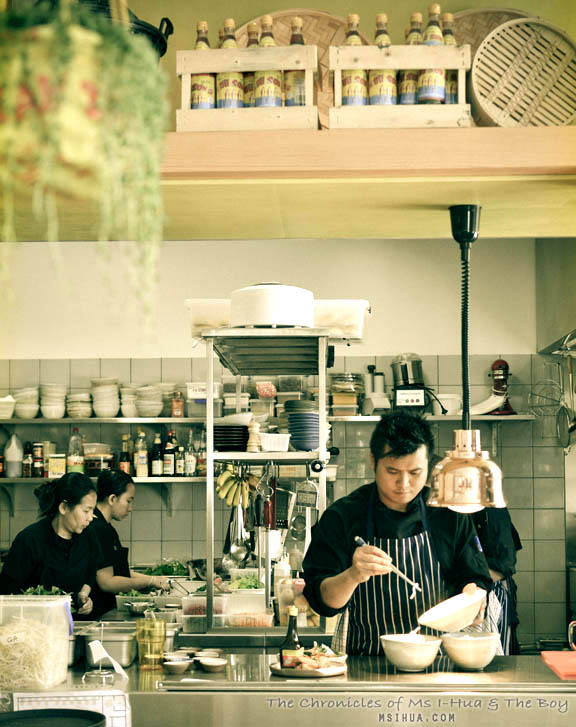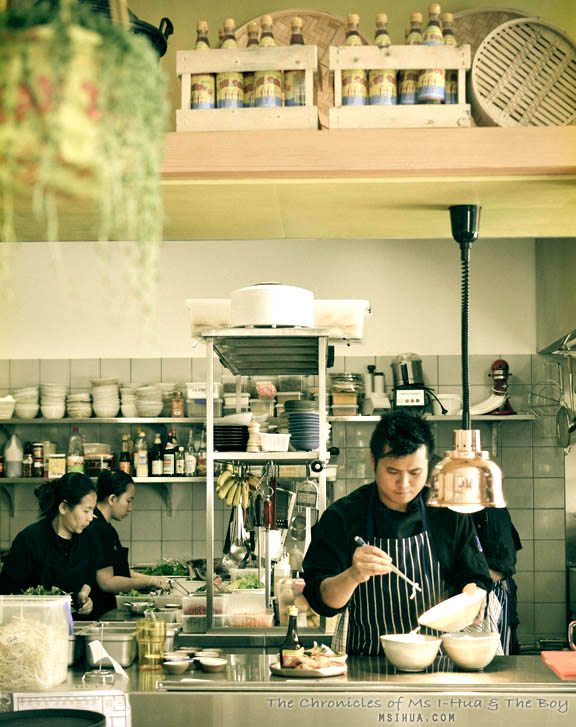 A couple of weekends ago, The Boy and I decided to venture out to St Kilda for a Modern Vietnamese meal. Having just completed a couple of errands in Maribyrnong, The Boy drove to Uncle St Kilda with a little warning for me (as it was my idea), that the food better be pretty special.
Head bowed in trepidation, we found an off street park just around the corner and walked towards where I felt Uncle would be located. Arriving at the address, I was a little confused to see a completely empty bar. At the urging of The Boy, we walked up the stairs and were greeted with bright sunlight and friendly smiles of welcome.
Uncle lives on the rooftop!!!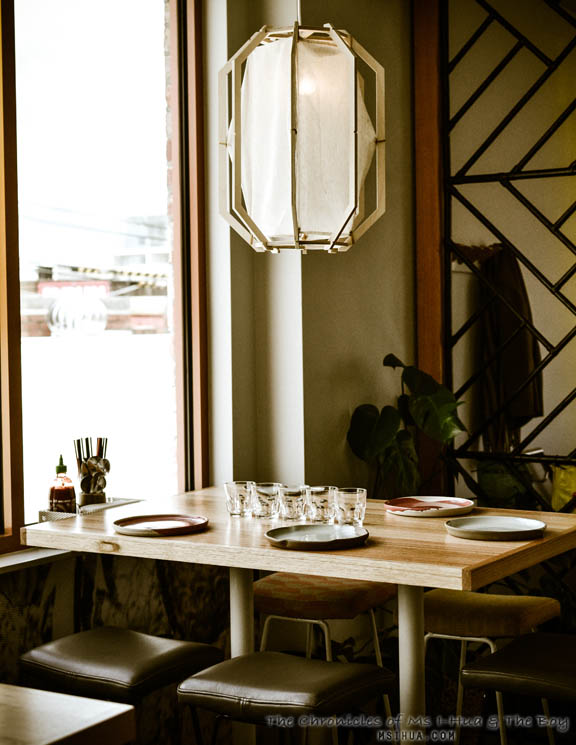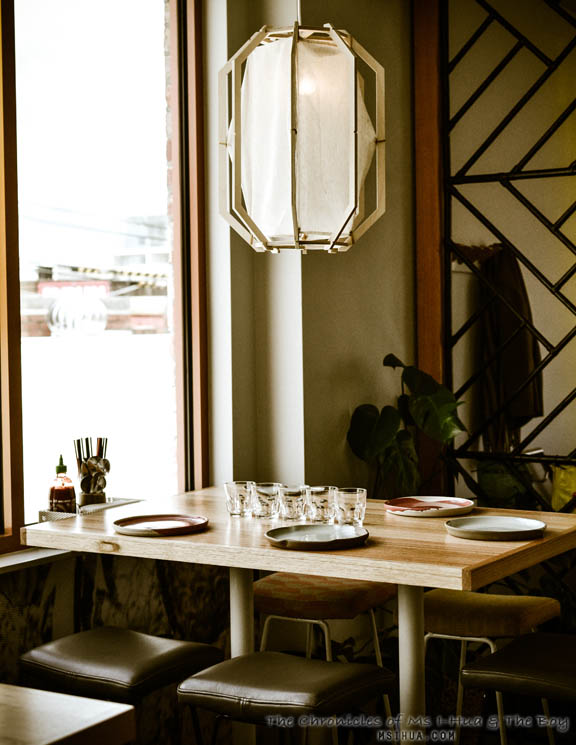 We were then given several choices to sit at (as we were nice and early). We could choose to brave the cold and sun ourselves on the rooftop area, dine on one of the tables inside or simply plonk ourselves on the bar with the view of the kitchen. No prizes in guessing which spot we chose!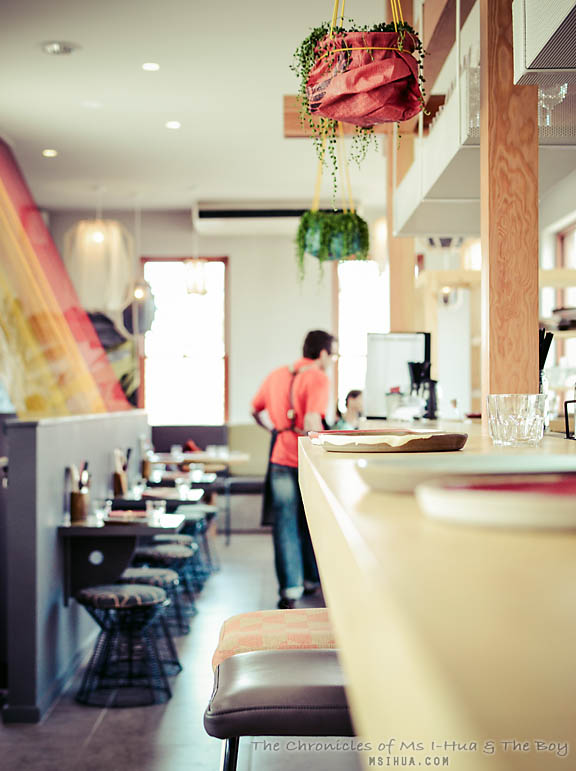 Upon reading the menu, I wanted to immediately order one of everthing and #eatallthethings. The Boy who thinks more with his head than his eyes put a stopper on my greedy eyes and knocked back half of the items I wanted to order.
However, he could not stop me from ordering the other half *wink* (the things I do for you dear readers :P).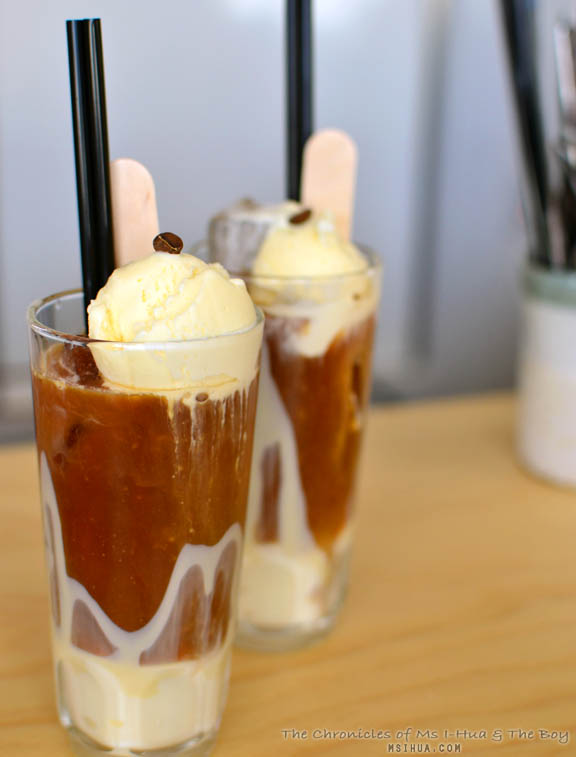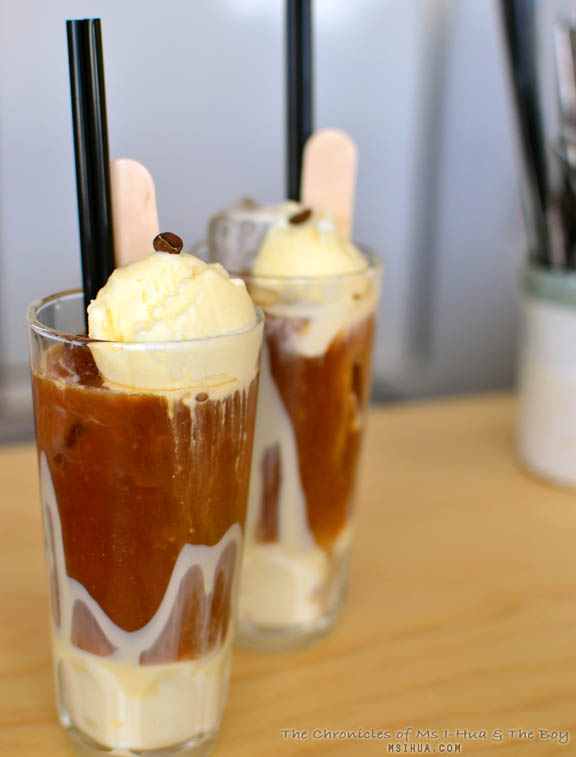 First up, we started with some hipster cool Iced Coffee with Condensed Milk Ice Cream ($6.50) – Coffee by Market Lane. Filtered. You got that right! Condensed Milk Ice-Cream! Wheeeeeeee!
This reminded me of the Iced Coffee which I had at Pillar of Salt. Yayy, for more places that serve cold iced coffees!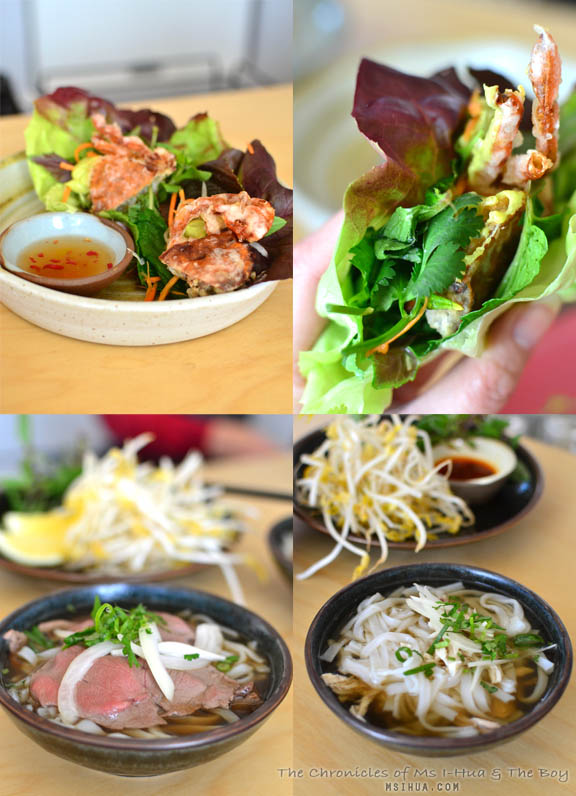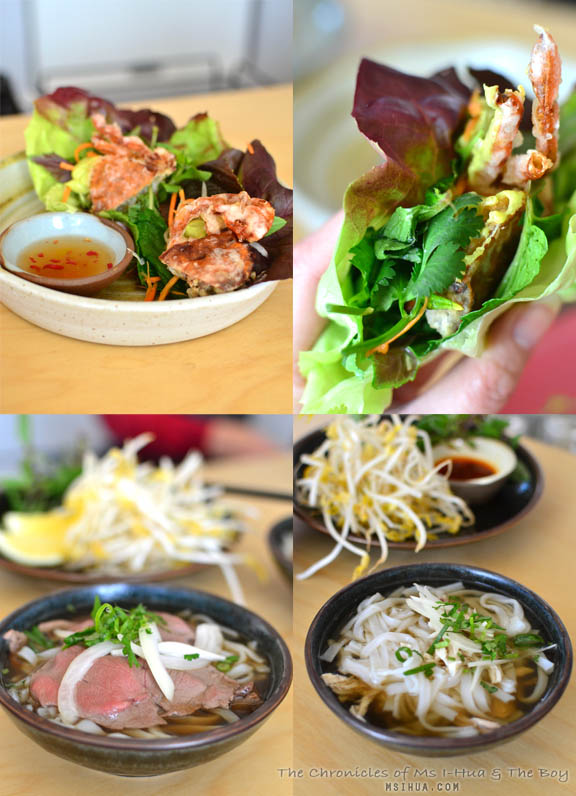 [Clockwise from Top Left: Soft Shell Crab, Butter Lettuce with Avocado & Fragrant Herbs ($14.00); Pho Ga (Chicken) & Pho Bo (Beef) ($6.00 for Mini)]
The Soft Shell Crab roll was akin to eating a combination of a Vietnamese Spring Roll (replace spring roll with crispy soft shell crab) and a Sang Choy Bao (replace mince with Soft Shell Crab). Delicious, pricey but worth the experience at least once!
What we really loved about the pho served at Uncle was that it came in two sizes, the fun mini sizes (to enable you to eat all the things) and the larger size $11 for a full meal on its own.
Would the pho served at Uncle ever beat the versions served in Footscray, Springvale or Richmond? Probably not, but it is a fairly good version and we have no complaints in the taste department.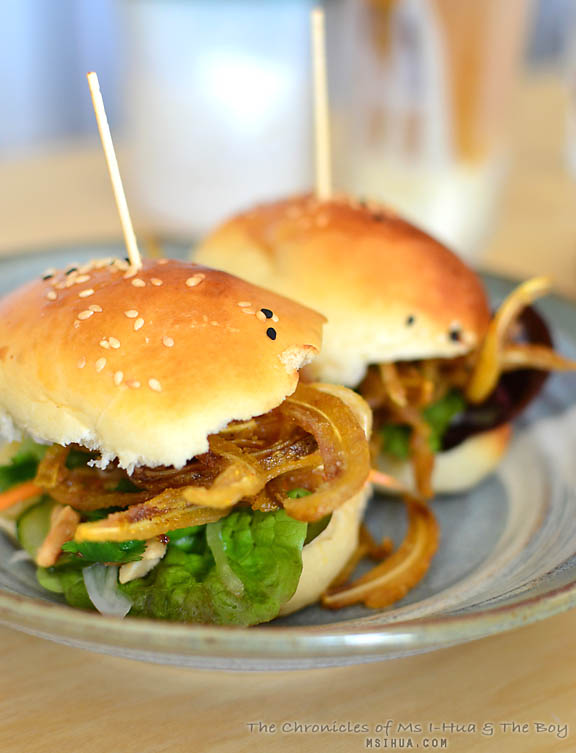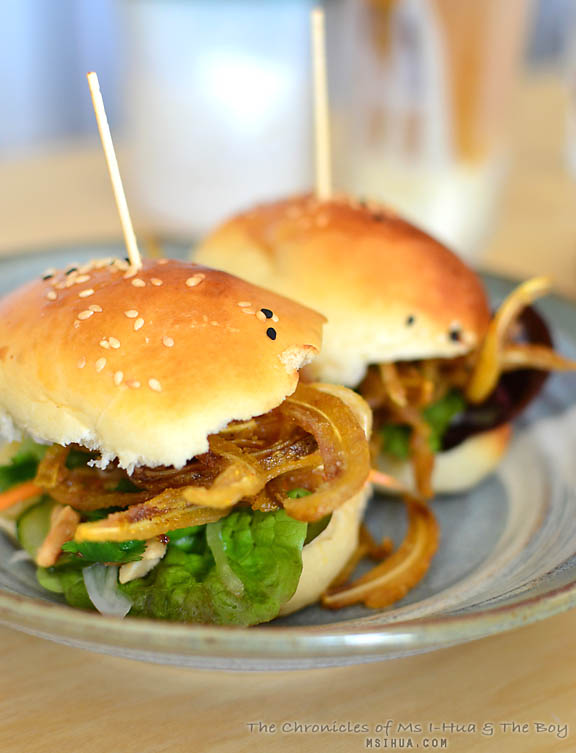 The winning dish for us at Uncle was their slight variations to the Bánh Mi baguettes. Now, for hardcore bánh mi lovers who can't ever go past having this with a baguette, live a little 🙂 I personally prefer a softer texture bun as the baguettes always scrape the roof of my mouth off and I'm in pain for days.
At Uncle, they have done just that and chose instead to serve their bánh mis' with soft bread. Seriously, order the Crispy Pigs Ear Bánh Mi with Pickles & Peanuts ($6.50 each).
At the recent Taste of Melbourne event, we tried their Seven Hills Goat Bánh Mi which was delicious too!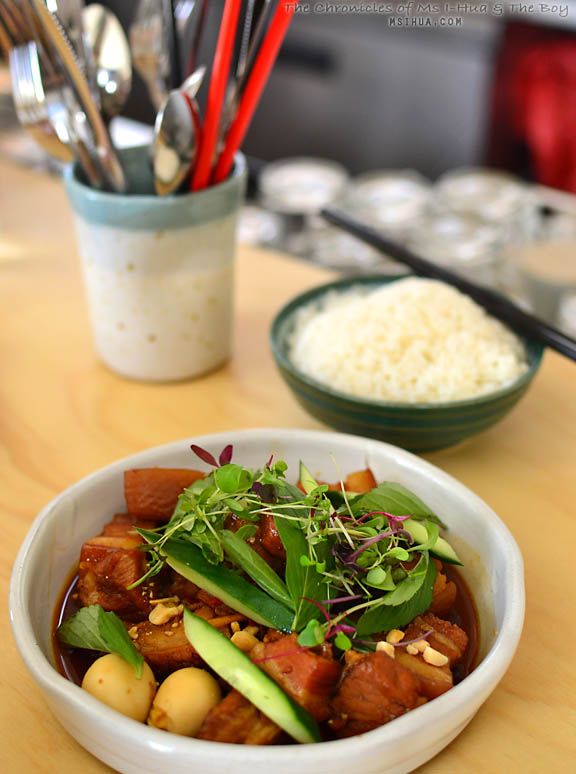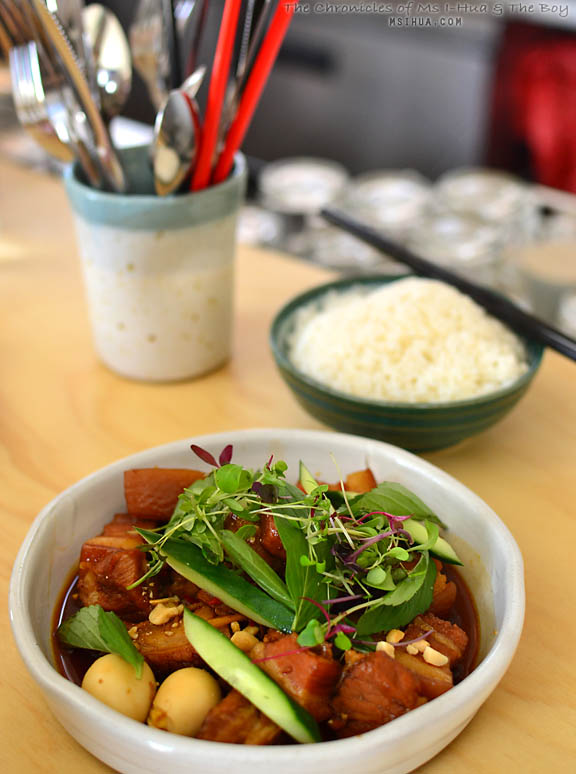 The Boy allowed me to choose one item from the 'main' section of the menu and I couldn't go past the Caramel & Ginger Pork Belly, Quail Eggs, Cucumber, Peanuts & Spearmint ($28.00).
It was a blast to my childhood as the flavours to this dish were very strong in Chinese flavours. Made me think of tau yu bak (braised pork in soy sauce).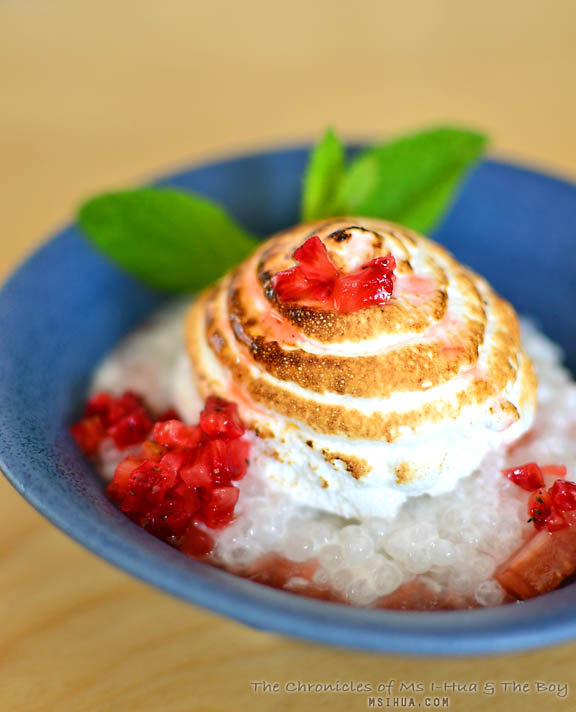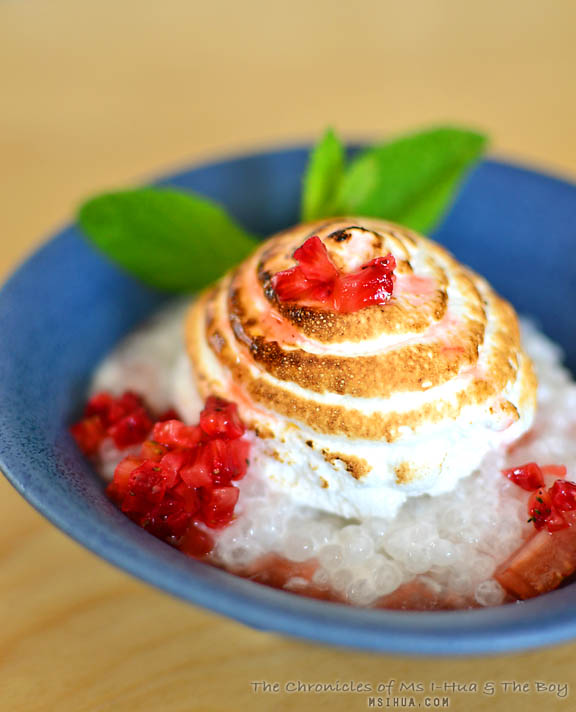 I was convinced that I could fit in one more dish, whilst The Boy didn't think he could manage any more than a spoonful. Which worked out well as I really wanted to have the dessert of Coconut Tapioca Pudding, Mango Sorbet, Meringue & Mint Syrup ($11.00) all to myself 0_0 (Daisy are you proud of me?)
All in all, we both enjoyed the food and the atmosphere that Uncle had to offer. Would I compare this to a more authentic Vietnamese restaurant in Footscray, Springvale, Richmond and the likes? Probably not.
It is its own take on Vietnamese food and the team behind Uncle (Dai Daung and Rene Spence) are on to something good.
*Disclaimer: All food ratings & review are purely based on my own experiences and how I feel about the service, food and quality at the time of visit
Food/ Cuisine: Vietnamese
Dining Style: Restaurant

Opening Hours:
Tuesday, 5:00pm to late
Wednesday to Sunday, 12:00pm to late
Closed Mondays
Address:
188 Carlisle Street
St Kilda VIC 3182
Tel:(03) 9041 2668
Website: http://www.unclestkilda.com.au/

Twitter: @unclestkilda

How to get there: