Oh, fly me to the moon! Where do I even begin to start describing the awesomeness that is Lune's pastries?
So let me start with a story. A story of sunshine, happiness and friendship.
Every morning, before I start work, I take a walk from the train station to my favourite coffee joint in Melbourne CBD, Patricia Coffee Brewers. I have been doing this for as long as PCB have opened their doors.
I am a creature of habit. I walk in, say hello to the team and wait by the second window sill for my coffee whilst doing whatever it is I need to do on my phone. I don't talk much to anyone (apart from Rai) as it is my morning silence and coffee break before I start my hectic day.
One day, these amazingly fresh buttered pastries turned up at the PCB bar. Not being much of a pastry or breakfast person, I seemingly ignored it for a few weeks. As the days went by, my curiosity got the better of me and I bought a Pain au Chocolat to try. My heart stopped and started again. I fell instantly in love.
Now, when the pastries started coming in, there also seemed to suddenly appear a most stunning individual who brightened up the room.
Her name is Kate. Kate makes pastries. In fact, Kate makes the most god damn good pastries I've ever had in Melbourne. She is the person behind Lune Croissanterie.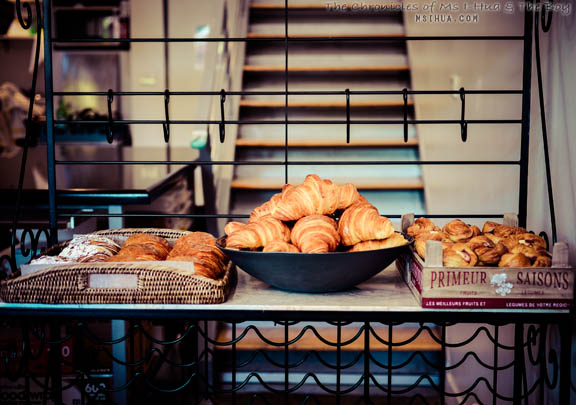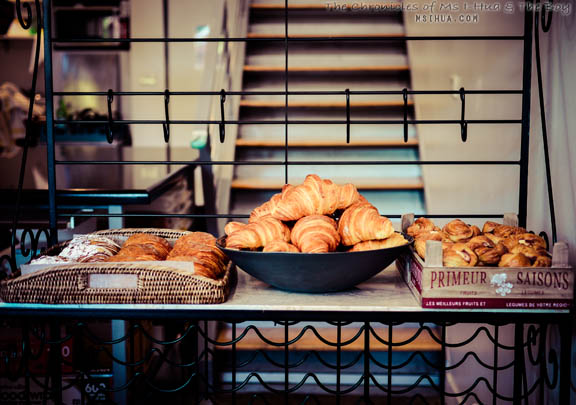 One day, after a few weeks, Kate turned to introduce herself to me. I can't even remember what it was that she said, but from that point forward, I had someone else to talk to in the mornings. She brightened up the place just by being there.
Because of her, I have eaten more pastries than I would care to remember (the numbers on the scales keeps going up!), but I also got to make new friends in PCB as we waited for Kate to show up every morning with her pastries.
A couple of months ago, Kate had a bright idea. She would open up her bakery in Elwood and start selling pastries on the weekends. The plus side? I would have access to these golden gloriousness on weekends. The downside, I would no longer have access to these on weekdays.
Two weeks ago, that dream became a reality and Kate opened up Lune with her brother, Cam.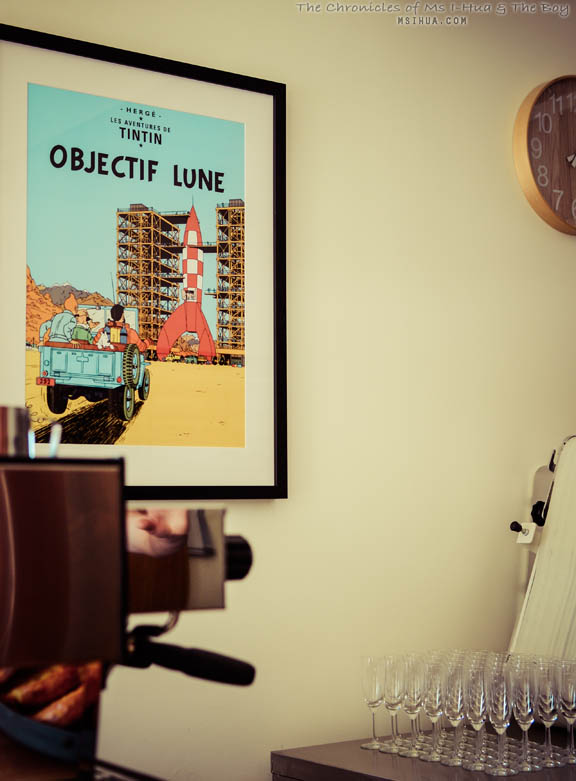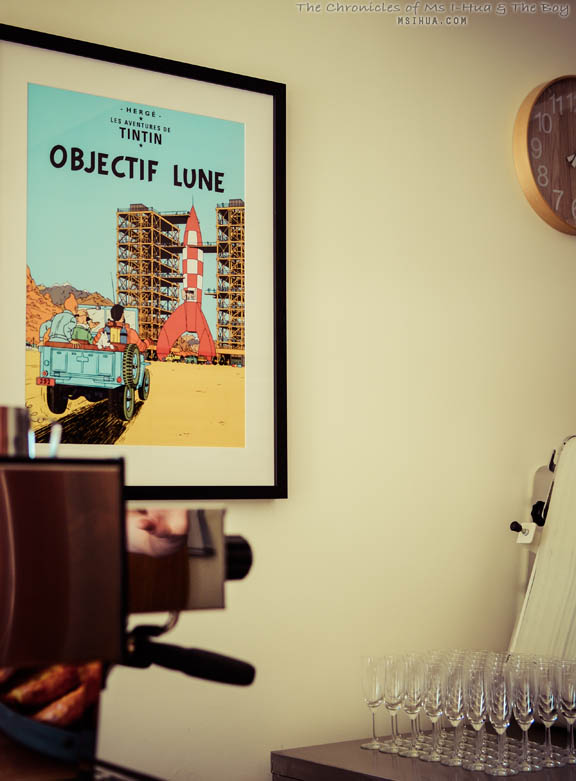 The Boy and I (as well as many loyal friends and customers) were invited to the launch of the little bakery. Nestled on Scott Street in Elwood, this little shop makes my heart sing. Already, word has gotten around and Kate (and Cam)'s business is booming.
The last two weekends, she has sold out of pastries well before her 12:30pm close of business. So if you don't get in there quick (we went by this weekend at 9:30am and there were only 10 pastries left), you might just miss out.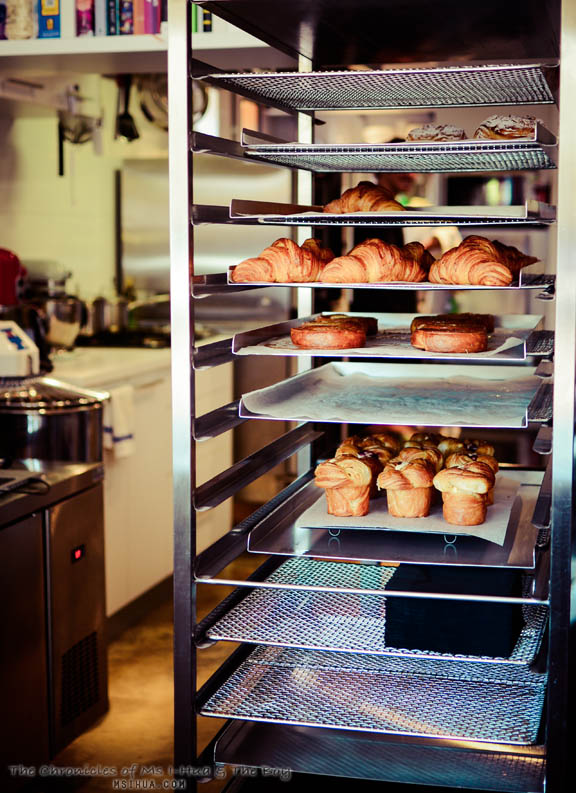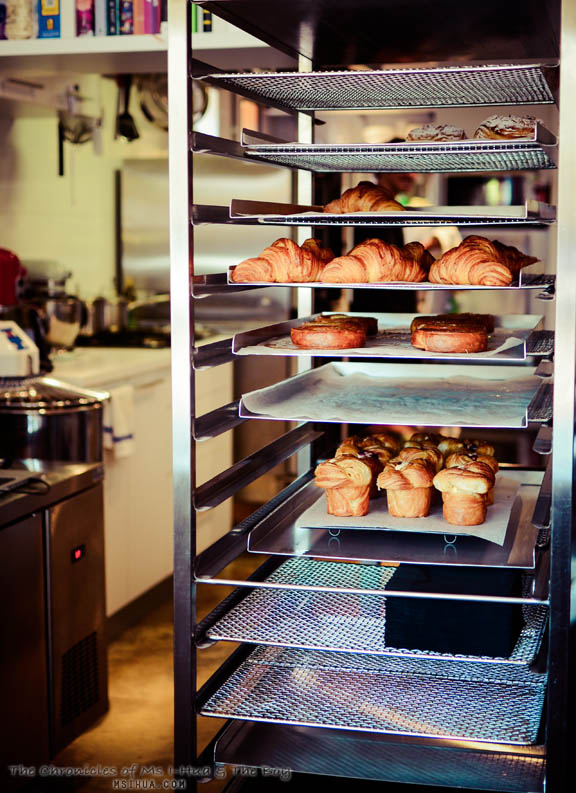 If you've been following us on instagram, you would have no doubt spotted the amazing pastries Kate makes. Besides the classic French croissant, she also makes an array of pastries not found in other places.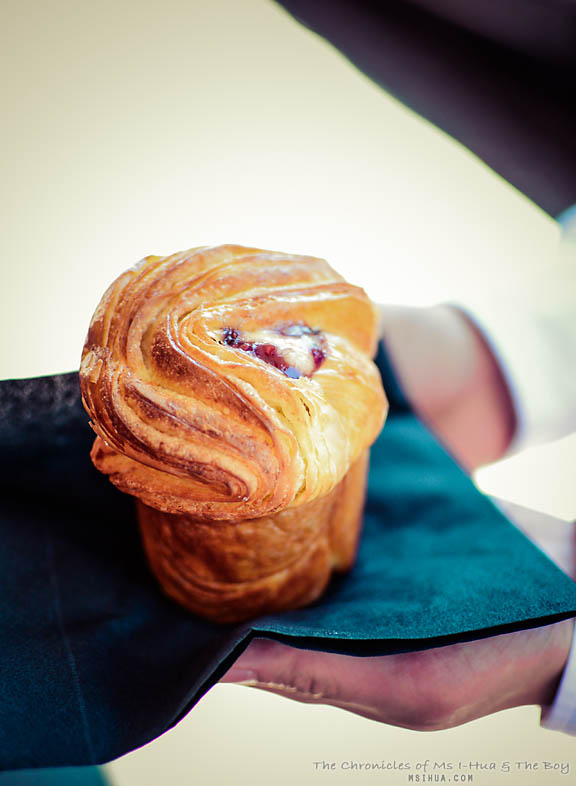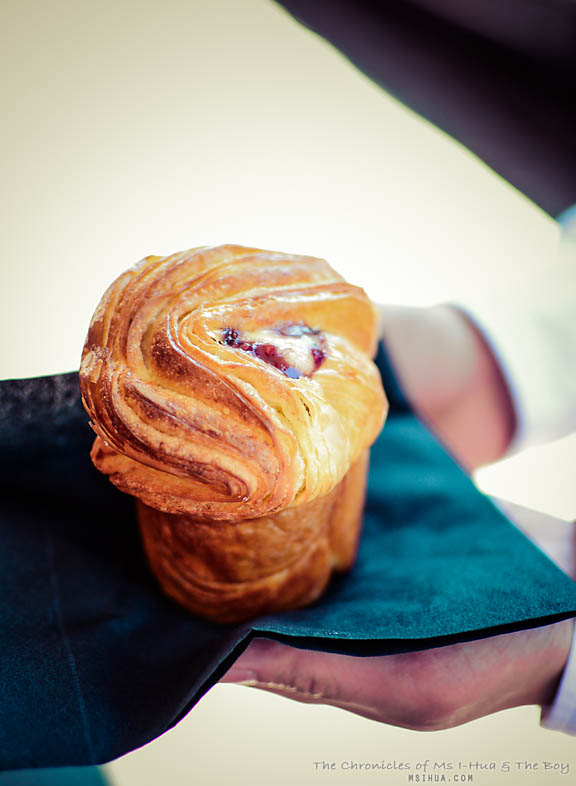 One of my favourites has got to be the Cruffin. It's a jack-in-the-box type of pastry as you never know what flavour Kate decides to make until she makes them. To date, I've tried the Banana & Chocolate, Peanut Butter & Jelly and Jam Donut. This weekend, as part of the Christmas cheer, she made Fruit Mince cruffins.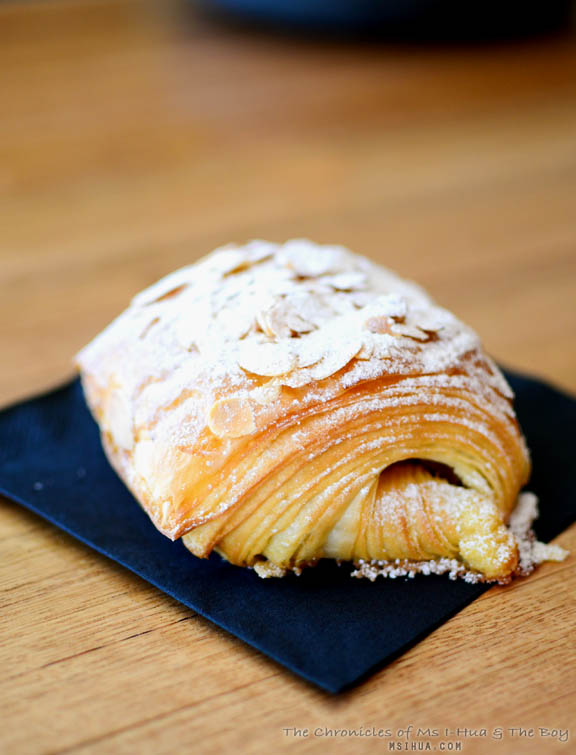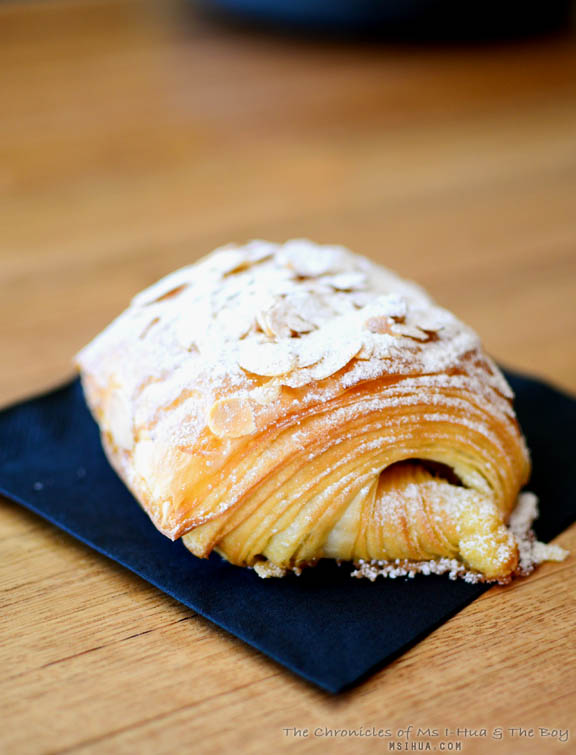 She also makes almond croissants, as well as twice baked croissants (say what?). There's a version of Pistachio and Rosewater Almond Croissant at the bakery, which is to die for. IMHO, I do prefer Lune's version of the Almond Croissant as opposed to the one at Parisian Pattisserie Boulangerie, which I know a lot of people love.
There is also an Almond and Chocolate Croissant in the form of the Pain au Chocolat which is light and delicate. If you are used to the more commercial types of Pain au Chocolat with lashings of chocolate filling, you may be slightly disappointed with Lune's version.
The key to the buttery goodness that is Lune's pastries, lies in the perfection of the pastries and that it does not need much of other flavours to overpower the quality of the pastry.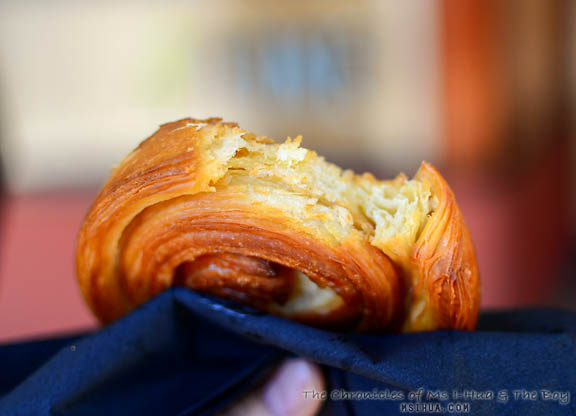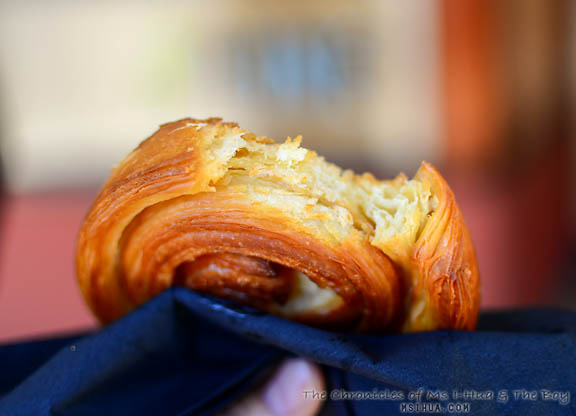 And there is the Kouign Amann (dubbed the KA by my friends and I) which is technically spirals of pastry, butter and sugar. We like to call it happiness. There's even a #KAaddicts club now on social media 🙂
Starting this weekend, there is also the Ham & Gruyere breakfast croissant which is my go-to most mornings (as I'm much more of a savoury person) and it makes me very very happy.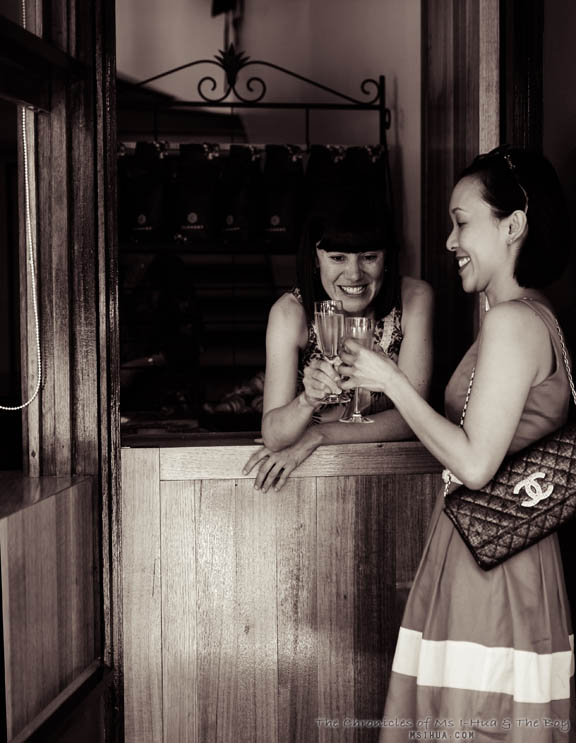 So, if you are a lover of all things French pastries (and even if you are not, like I was), head down to Elwood in the new year (Lune will be closed during the Christmas period and will reopen in the new year after this weekend's trading).
When you line up for your pastry and/or coffee, be sure to smile, introduce yourself to Kate. She'll look after you well 🙂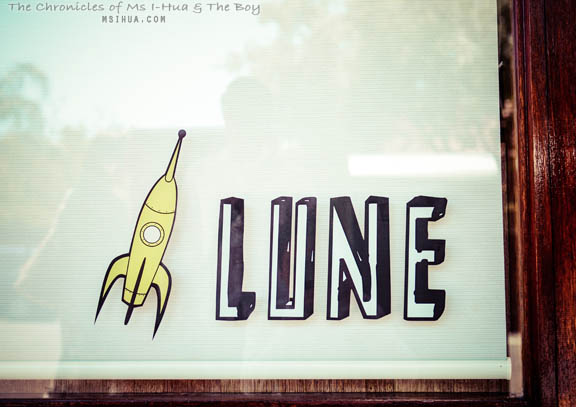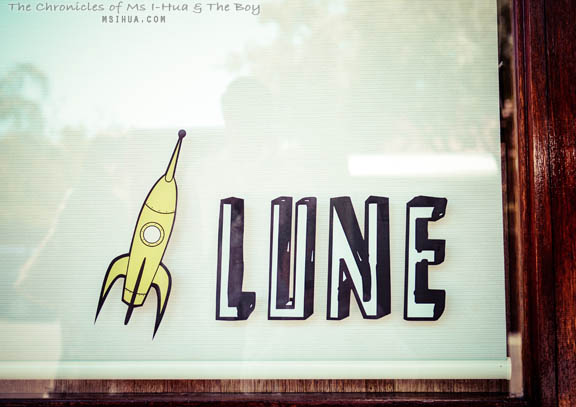 Thank you Kate for forever changing my opinions on pastries and bringing in a little traditional French classic to the Melbourne crowd. My world has been enriched from knowing you.
[Ms I-Hua & The Boy attended as guests of Lune Croissanterie for the opening of Lune]
*Disclaimer: All food ratings & review are purely based on my own experiences and how I feel about the service, food and quality at the time of visit
Food/ Cuisine: Pastries (Croissants), Coffee
Dining Style: Take Away
Opening Hours:
Saturday & Sunday, 8:00am – 12:30pm (or until Sold Out)
Address:
1/29-31 Scott Street
Elwood VIC 3184
Website: http://lunecroissanterie.com/

Twitter: @LuneCroissant

How to get there: