Hola! It's been a while since our last brunch post! Heck, I don't even think we've had one at all this year *sheepish* and they call me the Brunching Queen (whoops!).
After an uneventful visit to a new cafe in South Melbourne, we walked away from the long queues after being told the next available table would be 1.5 hours away and headed on over to Prahran.
Tall Timber was our next visit. We've been here before and know the quality of food here is good. As we arrived and joined the throngs of people arriving for their brunch, we were told the wait time would be 30 minutes. That sounded a heck of a lot better than 1.5 hours so we waited.
I'm not sure what it is with Melbourne anymore. You can't get into any decent popular cafes and restaurants without having to wait. I guess it makes it all the more merrier when the food does eventually get served and the wait would be well worth it.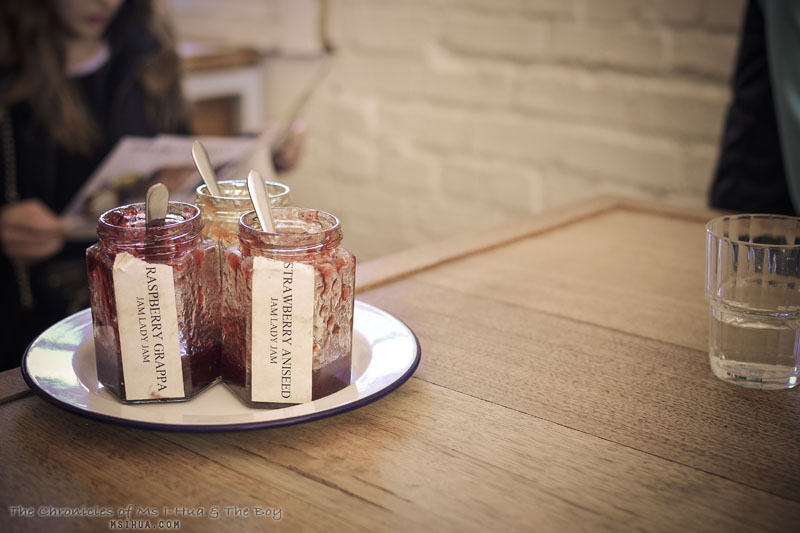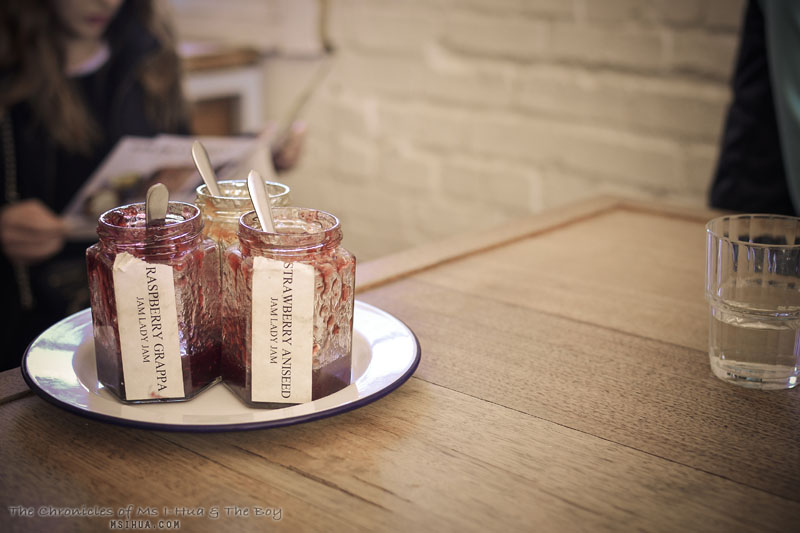 After what seemed like an eternity (in actual fact, it was only 20 minutes), we scored seats at the communal table inside. Thank goodness, as it was a very cold morning and I was losing sensation of my feet.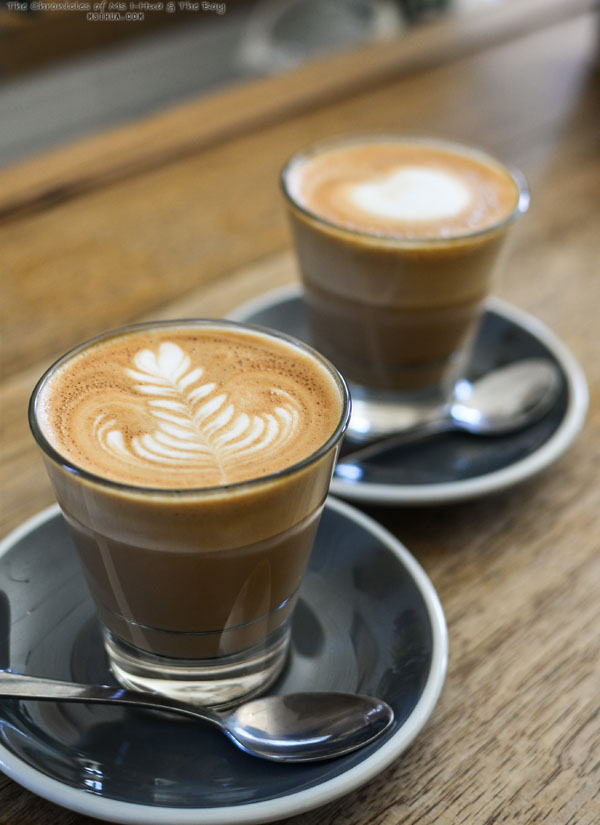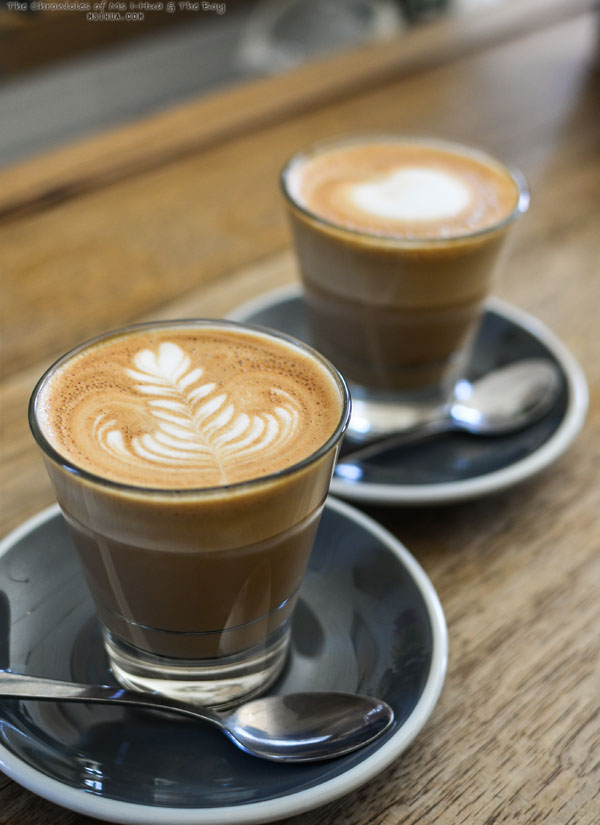 As we stared around studying the specials menu on the wall and the menu in front of us, we ordered a latte each.
I'm not the most comfortable person when it comes to high chairs and tables and my slight height paranoia, and fear of falling over, I'm always on the edge of my seat, perched for any eventuality. Doesn't help that I'm not very tall and my feet can't touch the ground. And despite all of that, I had a great, enjoyable and oddly relaxing meal here at Tall Timber. On to the food!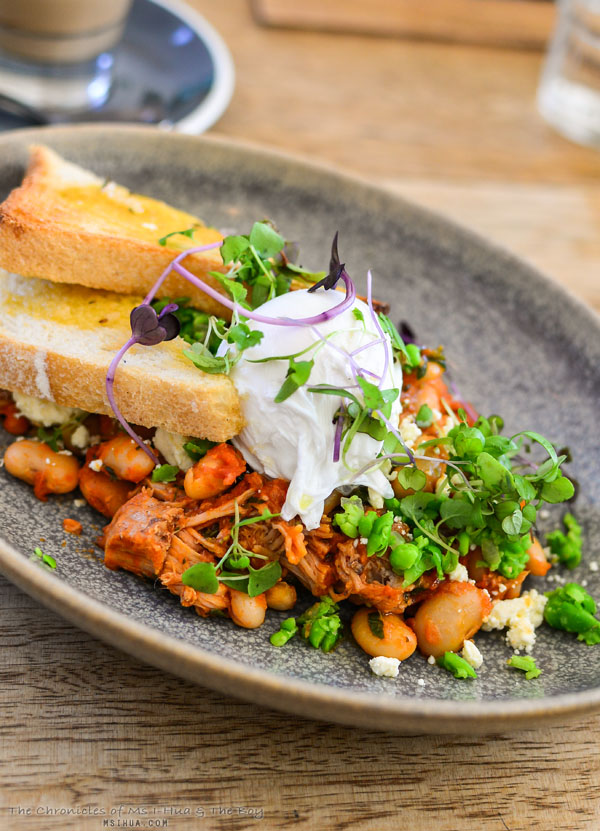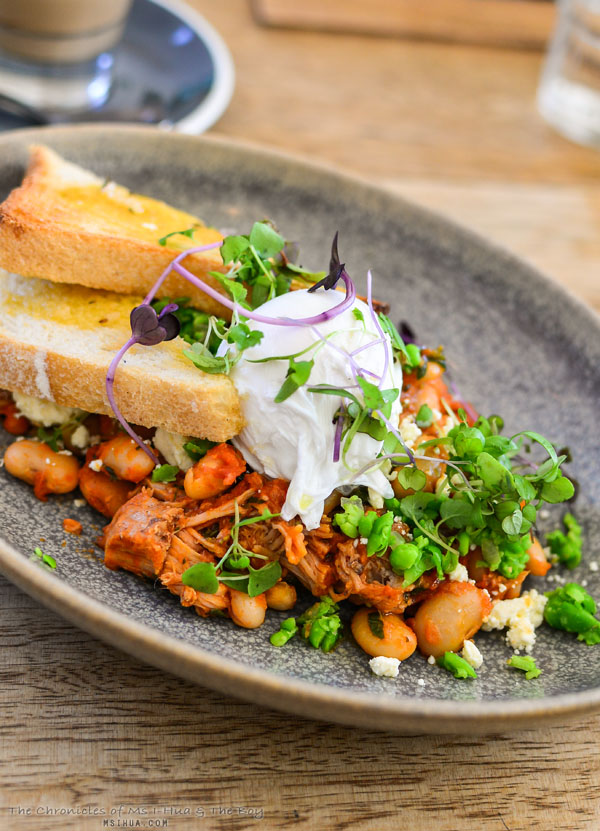 From the Special's, The Boy ordered some lovely Full of Beans (as punned by @Tall_Timber) which had a healthy amount of pork, beans, smashed peas, fetta and mint topped with poached eggs and toast.
So good!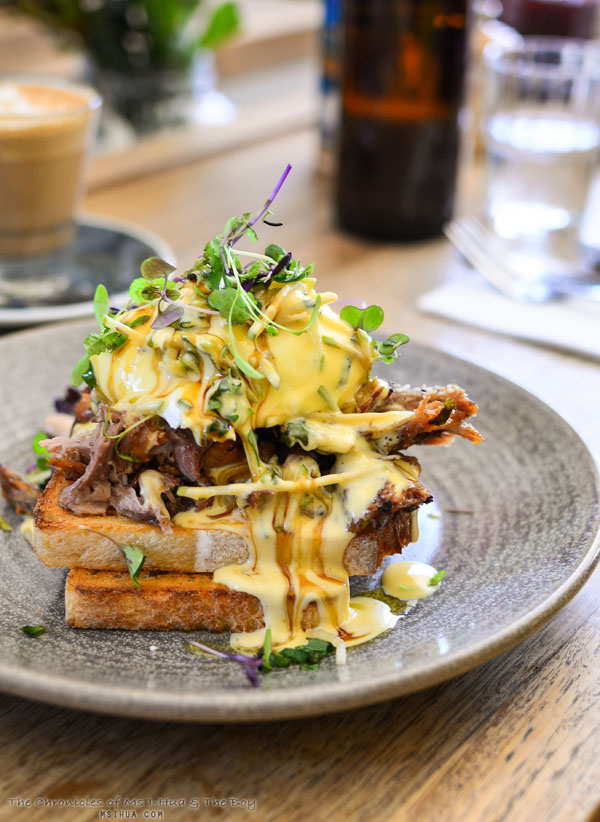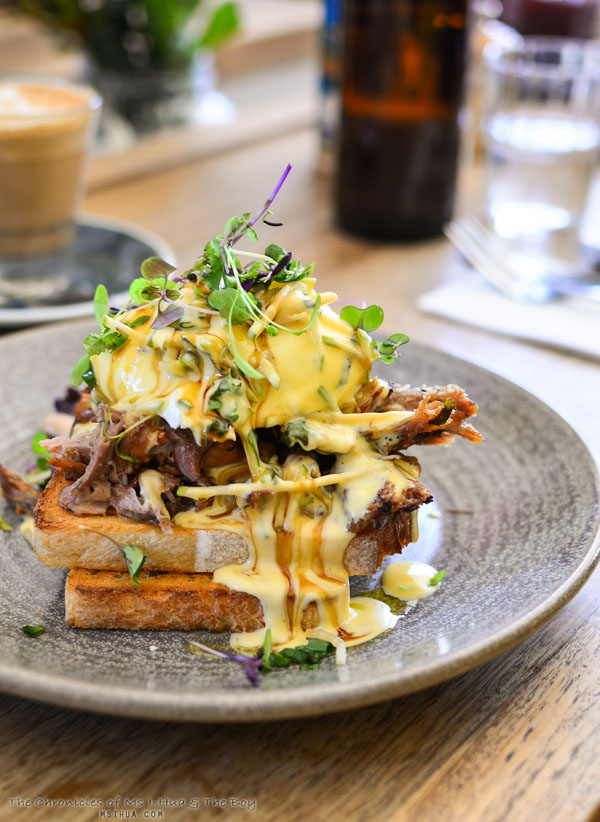 Whereas I, couldn't drag my eyes away from the people ordering the Timber Benedict of Slow Cooked Pork Shoulder, Poached Eggs and Apple Cider Hollandaise ($17.50). Look at that! Tell me you can resist that!
It was seriously one of the best breakfast dishes I've had this year (and I've eaten a lot of breakfasts this year) and I want more! Chef Ryan, please keep this on the menu so that I can keep coming back for this!!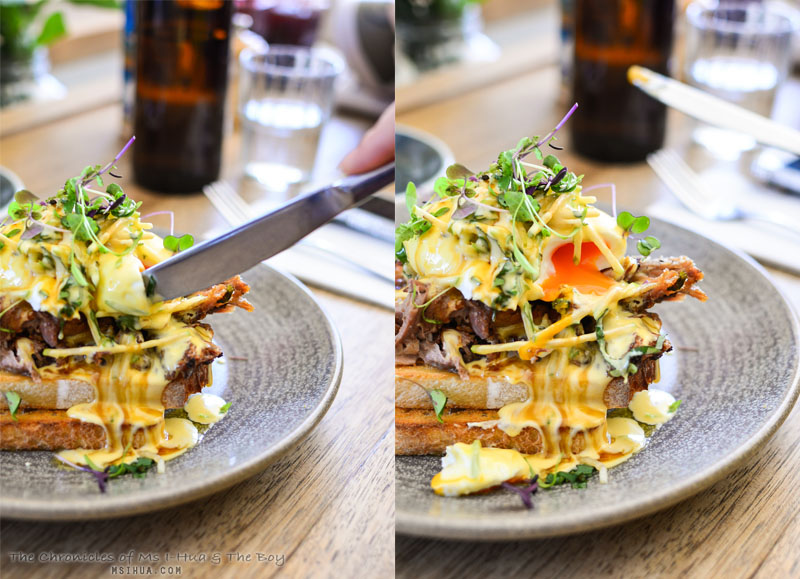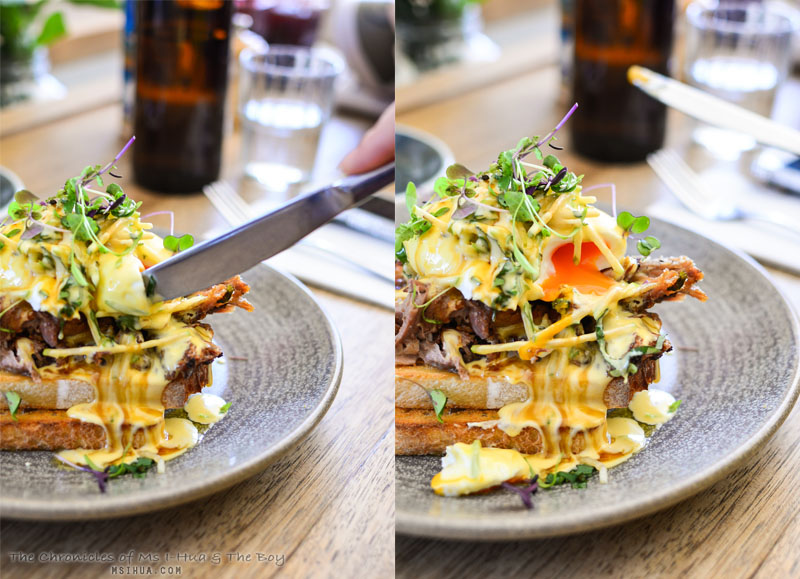 _____________________________________________________________________________________________________________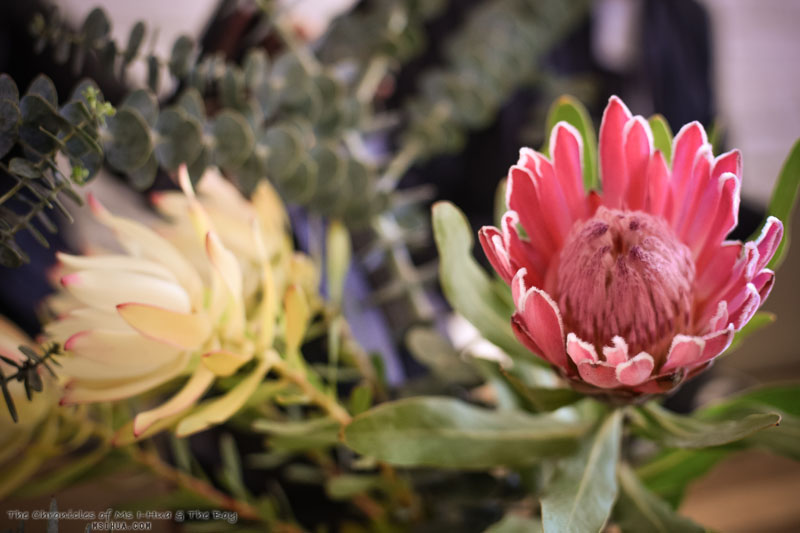 If you have to have breakfast in Melbourne and its surrounding suburban towns, you'll need to wait in line for a table. That's just the way it is now and there is no way around it other than arriving at non-peak times.
So if you have to wait, you might as well make it worth your while and wait for one that will guarantee you delicious mouthfuls of food.
Head to Tall Timber. You won't be disappointed!
*Disclaimer: All food ratings & review are purely based on my own experiences and how I feel about the service, food and quality at the time of visit
Food/ Cuisine: Breakfast, Lunch & Coffee
Dining Style: Cafe
Opening Hours:
Monday to Friday, 7:00 am – 4:30 pm
Saturday & Sunday, 7:30 am – 4:30 pm
Address:
60 Commercial Road
Prahran VIC 3181

Tel: (03) 9676 9333
Website: https://www.facebook.com/pages/Tall-Timber/357021914410496
Instagram: tall_timber
How to get there: