It started with the opening theme song and soothing tones of Freddie, singing, "Who wants to live forever, who wants to live foreeeeeever?", followed by the quote that has lived with me since the 80's, "I am Connor MacLeod of the Clan MacLeod. I was born in 1518 in the village of Glenfinnan on the shores of Loch Shiel. And I am immortal".
Highlander was one of those movies that I watched as a child growing up and completely fell horrified in love with it.
So much gore and so much violence and yet, just so completely captivating for a young mind.
When I recently took my routine lunch walk around Melbourne CBD to stretch my muscles, I couldn't help but have Freddie's voice and the quote above play on repeat in my head as I noticed the signboard for Thailander.
A new Thai joint within 5 minutes strolling distance from work? One with such a cute name that I couldn't just walk on by without entering its domains?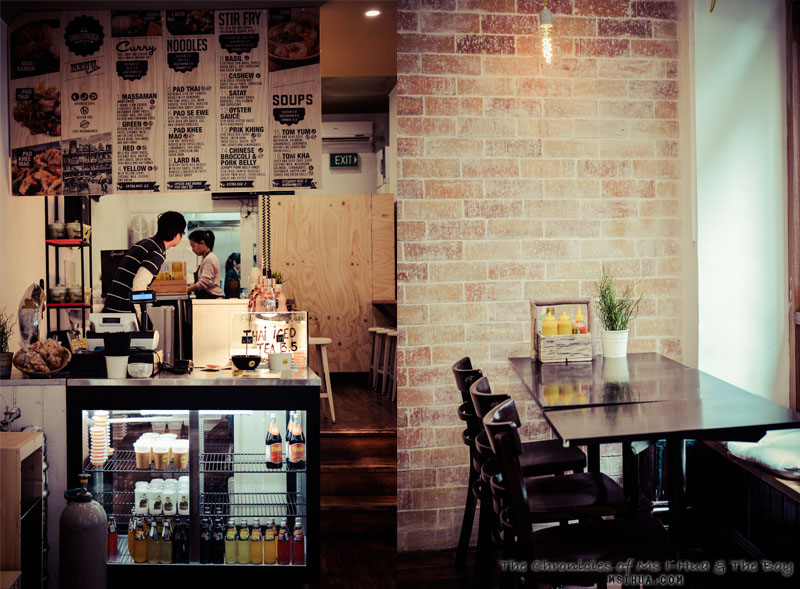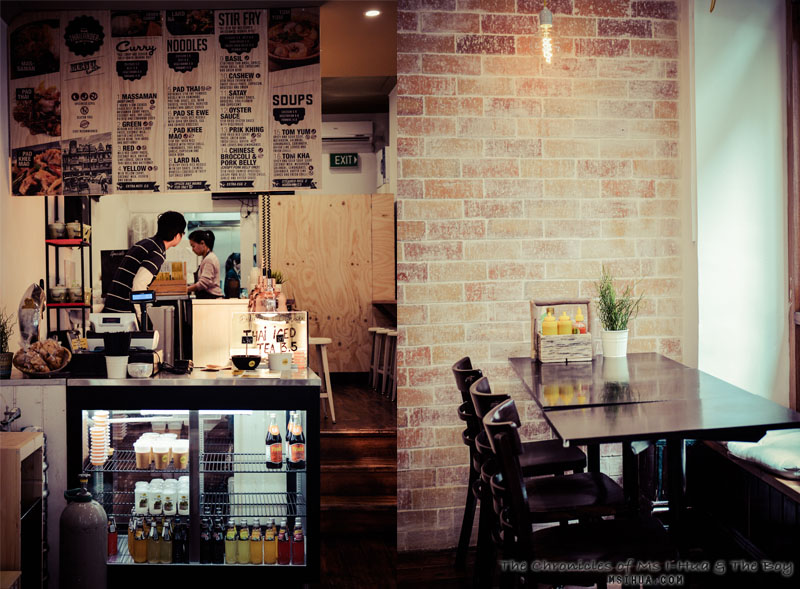 Thailander's interior is pretty cosy with a few tables and benches for punters wishing to dine in. I was early, it was new. I was the only person venturing in at 12pm. As I placed my order, I asked the staff when they had opened, to which she replied "a week ago". Time warp, flash forward a month later, I'm finally sitting down to blog this entry 🙂 The crowd has definitely picked up from them and I do need to make a return to try all the other yummy curries on offer (Ash,I'm looking at you!)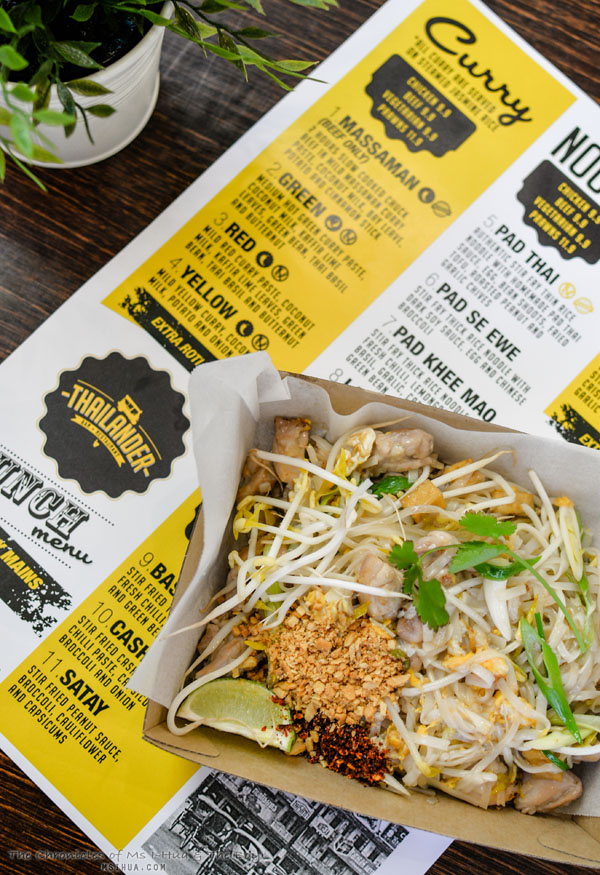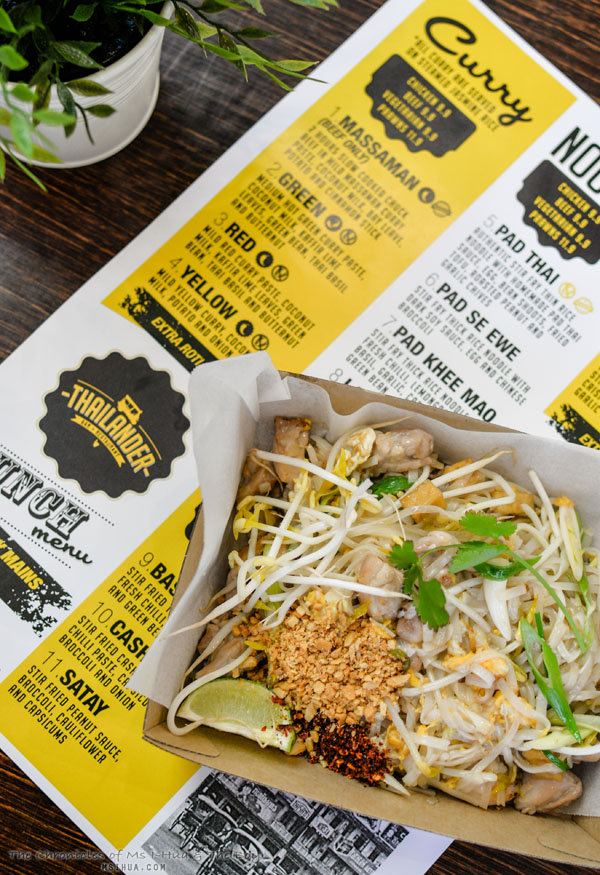 But for my first pick off the menu, I knew I had to get my tastebuds onto their Pad Thai.
It certainly did have a lot of wok breath and tasted ultra delicious. Almost as good as the Pad Thai Restaurant in Melbourne's Target Centre Food Court and I don't have to walk so far.
The one thing I couldn't get over was just how ginormous the serving was! It was almost enough for two people. Despite that, I still finished it off as it was so good and I couldn't stop eating it.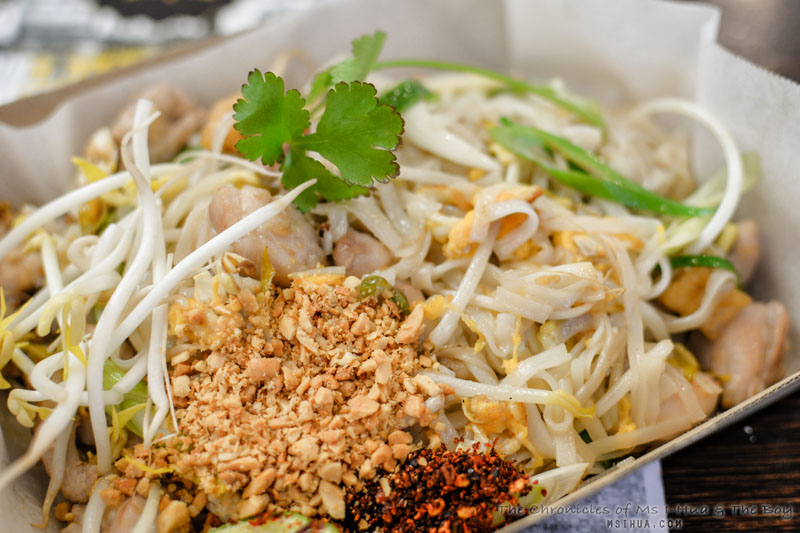 I'm so lucky to have found this little eatery. Now it's time to stop telling people about it so that I can get it easy during lunch hour and not have to battle the crowds.
Do you think it's too late for that? 🙂
*Disclaimer: All food ratings & review are purely based on my own experiences and how I feel about the service, food and quality at the time of visit
Food/ Cuisine: Thai
Dining Style: Casual Dining
Opening Hours:
Monday to Thursday, 11:00am – 9:00pm
Friday to Saturday, 11:00am – 10:00pm
Closed Sundays
Address:
425 Little Collins Street
Melbourne VIC 3000
Tel: (03) 9600 2552
Website: http://www.thailander.com.au/
How to get there: