A couple of months ago when the Benedicts were in town, they asked us to take them to special places to eat. They had never been to Melbourne before, so we thought that we would fill their tummies up with so much food, they wouldn't ever want to go home to Malaysia.
One of the places we took them to was Town Mouse over at Carlton.
Having not returned since they found more fame on Masterchef, I was quite surprised that I still managed a last-minute booking due to a cancellation for a Friday night dinner (albeit it was for an 8:30pm reservation). Life was looking pretty good!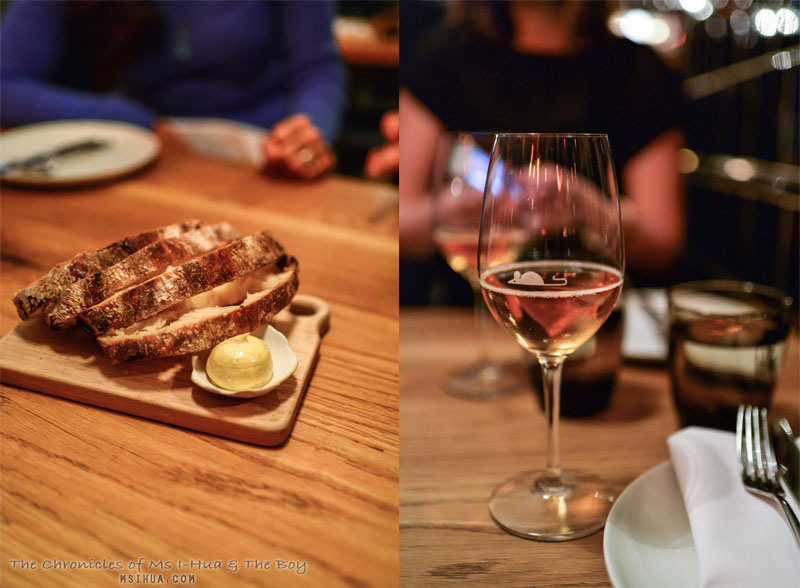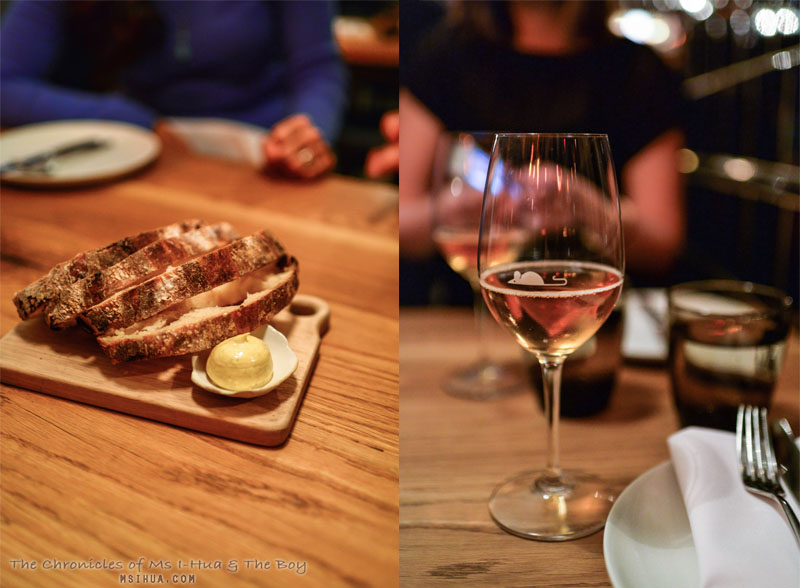 When we first visited them in 2013, both The Boy and I rated them as our favourite and indeed top places we've eaten at in Melbourne for that year.
It was lovely to see that even after their touch with fame, the service level and quality of food was still as delicious and amazing as when we first visited.
We had the friendliest waitress looking after us as well and she convinced us to try a bottle of the Eric Bordelet Sydre Brut Tendre 2012 (Normandy, France) 750ml $39 and we were all quite surprise to find that it was a very savoury cider.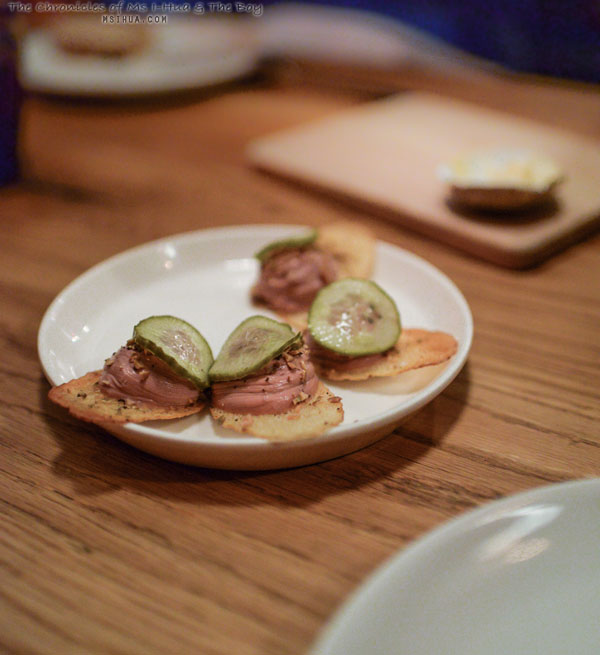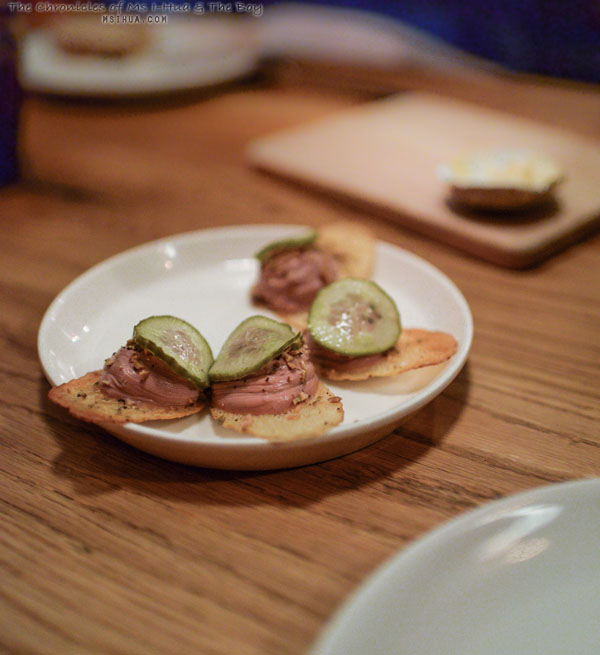 For starters, we went with a serve of the Smoked Duck Liver Parfait, pickled cucumber & crisp potato $3.50 each. Oh how I loved liver parfait and this was certainly a very good and tasty morsel to begin our indulgent evening.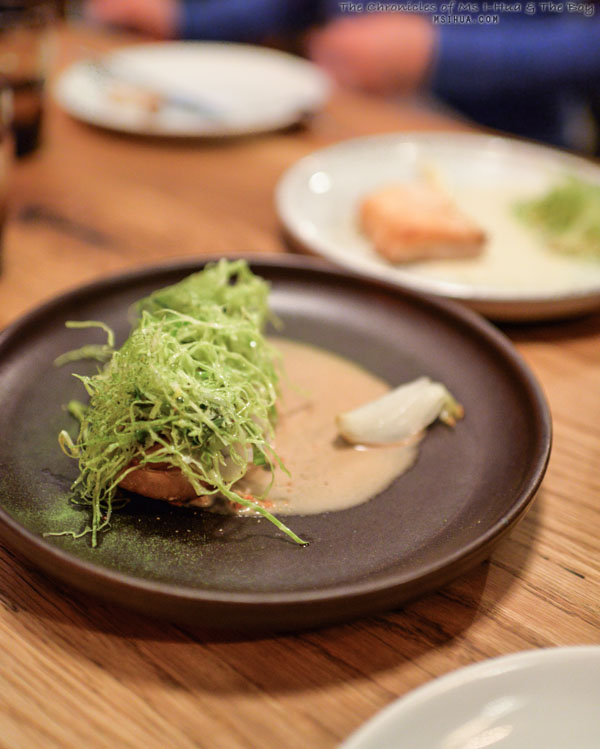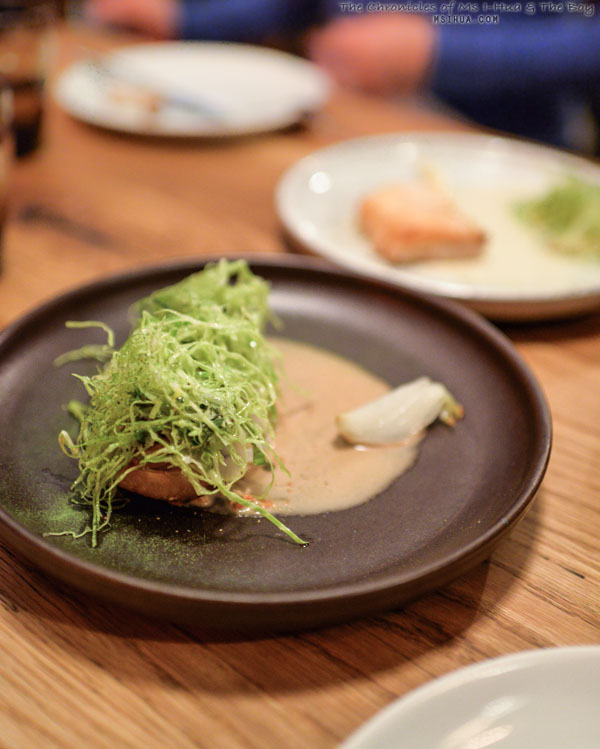 We opted for a couple of dishes to share between the four of us, starting with the Smoked Pork Jowl, hispi cabbage, hazelnut and sour pear $24.
The pork jowl was delicious and the portion though a tad small, was perfect as the jowl is usually quite fatty and one can't eat too much of it on one sitting.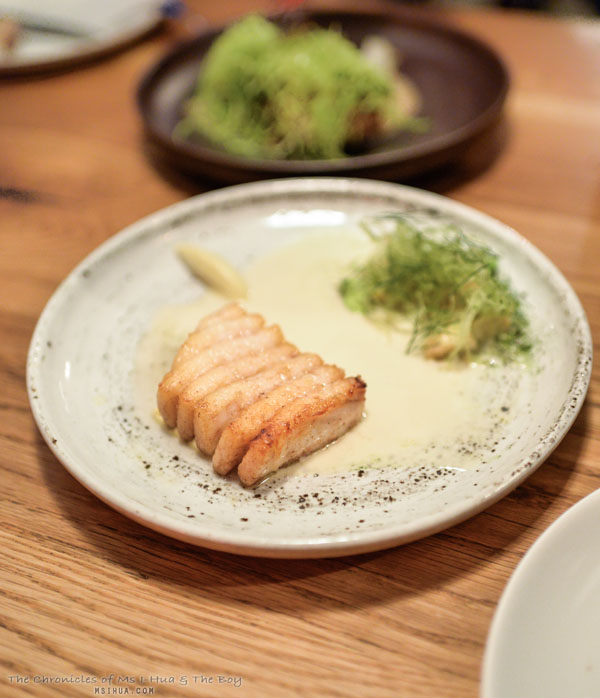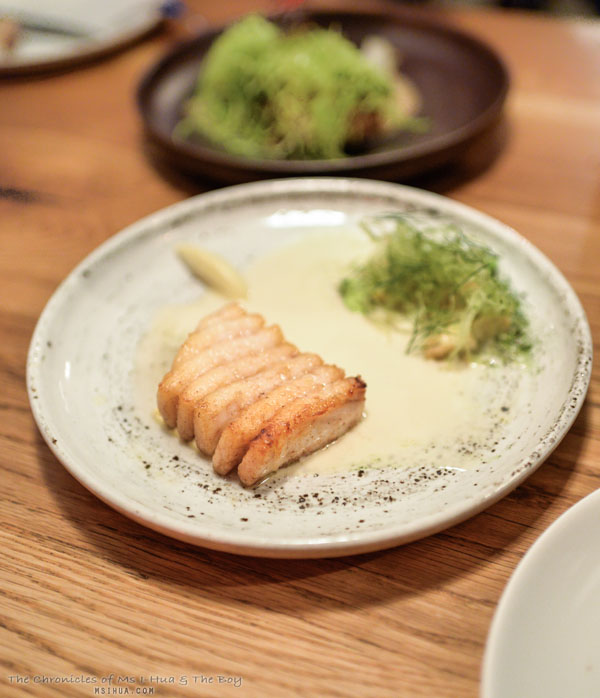 Next up was the Skate Wing, globe artichoke cream, broad beans, oyster, fennel and bay leaf $23, which I found to be a bit on the small side (given this was meant to be a main) and the dish was my least favourite as it was the most lacklustre dish of the night. Don't get me wrong, it wasn't a bad dish at all, it just wasn't as tasty or as exciting as the other options.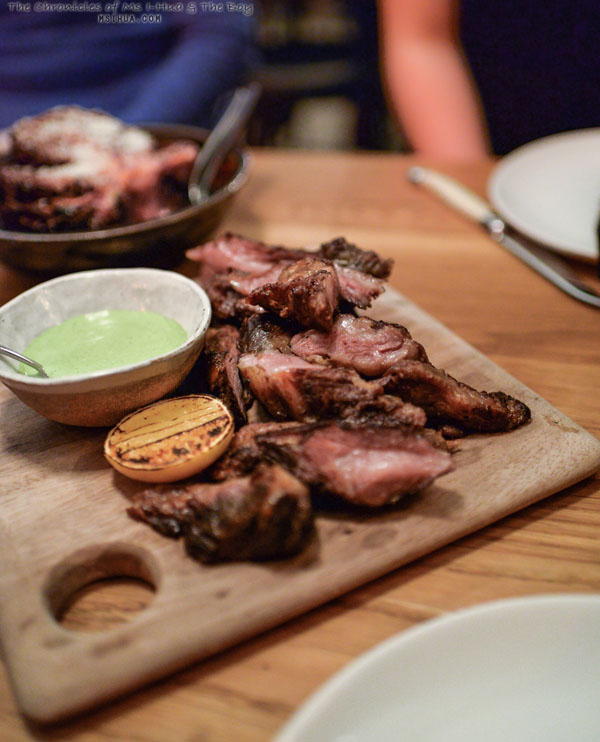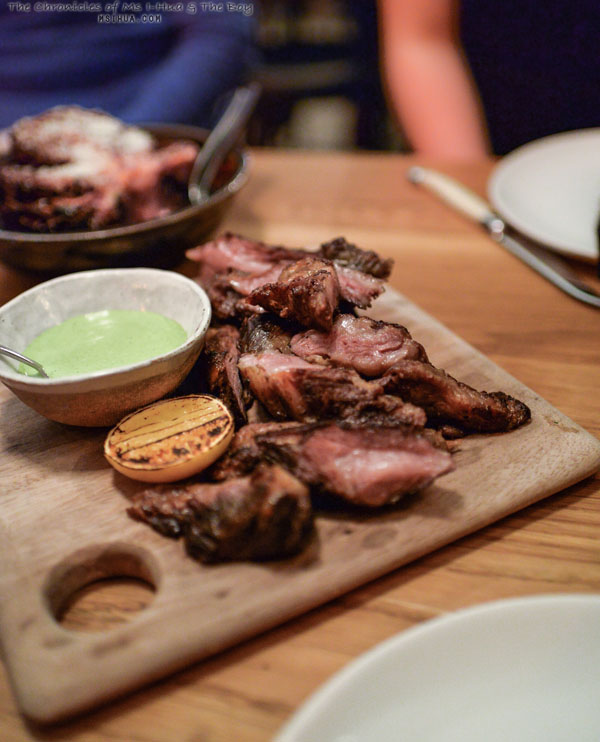 Now, the other three (who are able to devour any form of bovine) were able to sink their teeth into the Black Angus Intercostals (500g) $39 served with a watercress and green chilli dip and nearly died trying to finish it all.
There was a lot of meat on that platter and this dish is definitely worth the order when you next come in!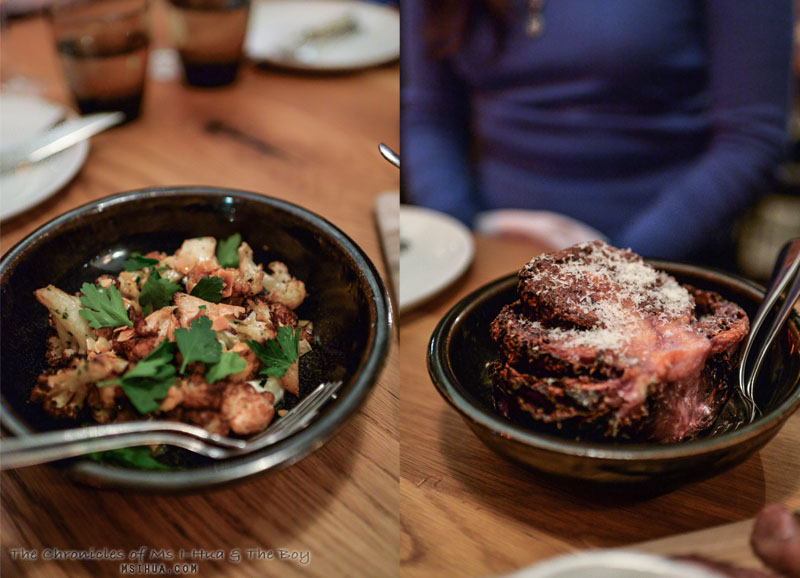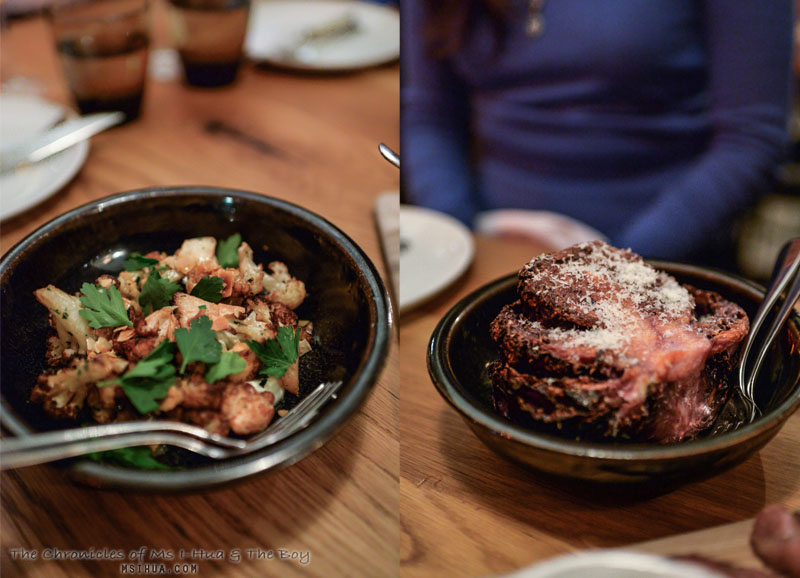 As I couldn't join in on their #meatfest, I happily devoured the vegetarian side options of the Caramelised Cauliflower, yoghurt, lemon and vadouvan $11 and my favouritest dish at Town Mouse ever, the Slow Roast Red Cabbage, prune, parmesan and red apple $15.
Seriously. You all know what a carnivore I can be at times, but I was happy to just eat and munch on the red cabbage dish. Up to this day, The Boy and I have not been able to replicate this at home!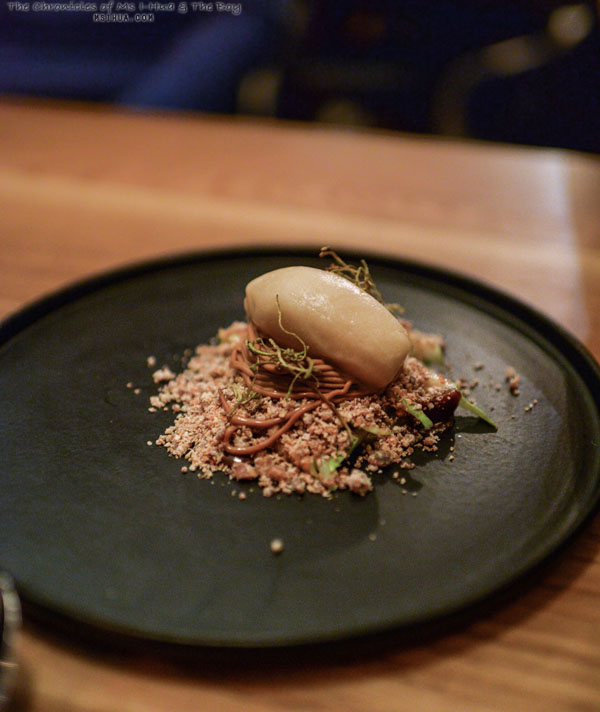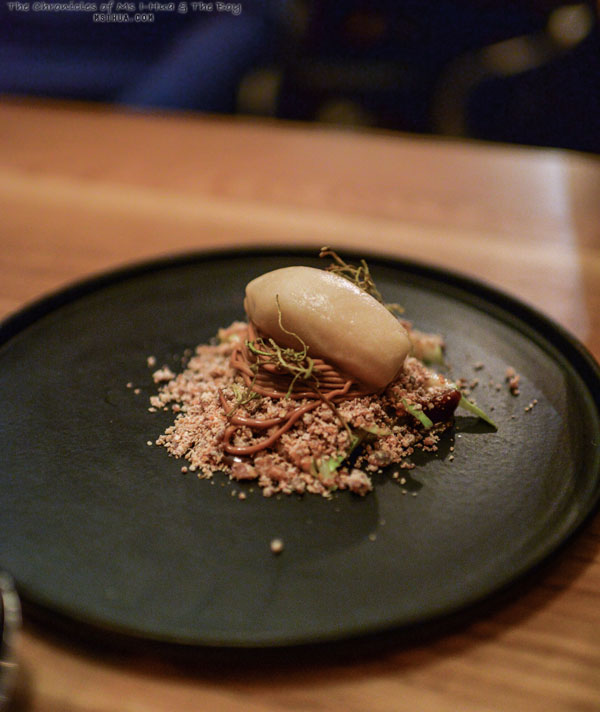 All too soon, amidst the laughter, giggles and belly rubbing, it was time for dessert! We ordered two desserts to share amongst us four.
Of course, we couldn't go pass the famous Buttermilk Poached Pear, walnut, caramel, roast chocolate and pear sorbet $15 which was popular even before Masterchef. The Benedicts were suitably impressed with this dish.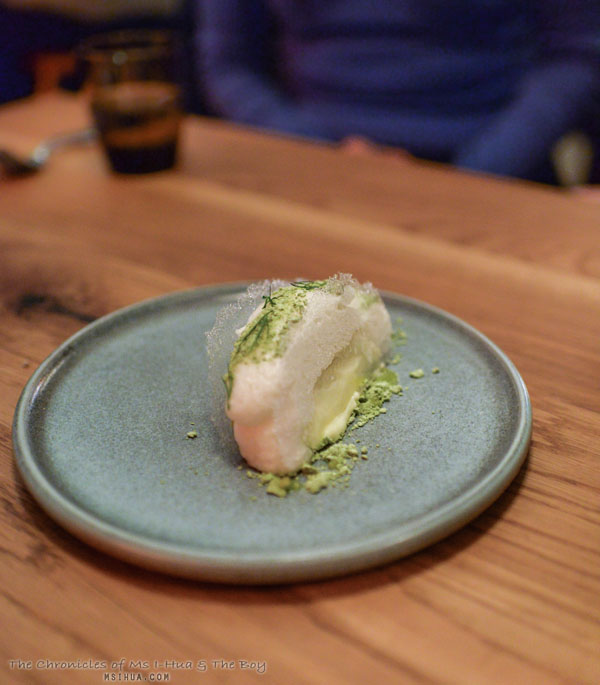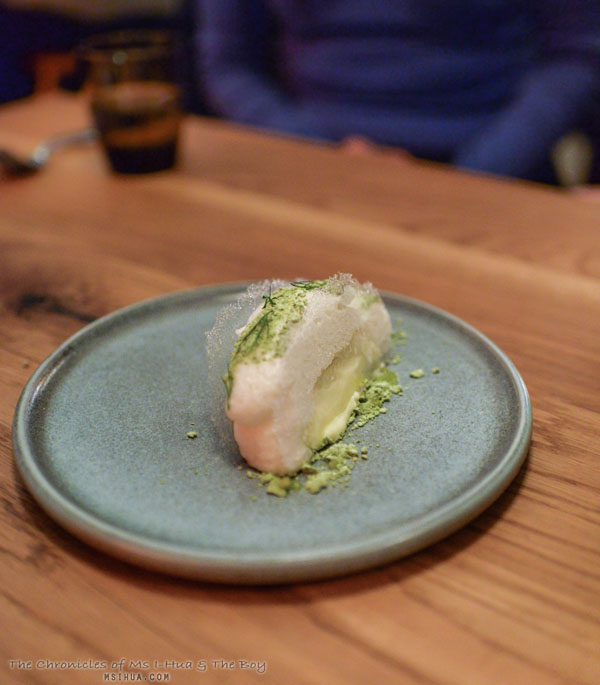 The second dessert and last dish we ordered was the Lime Posset, green apple, white chocolate, dill and matcha $15, which we really loved as it had a wonderful tang and zest to it that made the uncomfortably full bellies a lot more comfortable!
For a full belly rubbing experience, visit Town Mouse and have as lovely a time, as we did there.
*Disclaimer: All food ratings & review are purely based on my own experiences and how I feel about the service, food and quality at the time of visit
Food/ Cuisine: Modern Australian
Dining Style: Restaurant
Opening Hours:
Lunch: Friday to Sunday, from 12:00pm
Dinner: Monday to Sunday, from 5:30pm
Address:
312 Drummond Street
Carlton VIC 3053
Phone: (03) 9347 3312
Website: http://www.thetownmouse.com.au/

Twitter: @thetownmouse01

How to get there: